Bernardo Cruz won Down Hill Taxco, second World Tour Title for Filip Polc
Grand finals of City Downhill World Tour 2015 took place in beautiful old Mexican town Taxco, which lies only 180 kilometers from Mexican capital – Mexico City. Large elevation between town centre and surrounding neighbourhoods came with great opportunity to create one of the best urban downhill events in the world. And Taxco has it all, but the reason why it is such a success is the fact that people live with the event each year.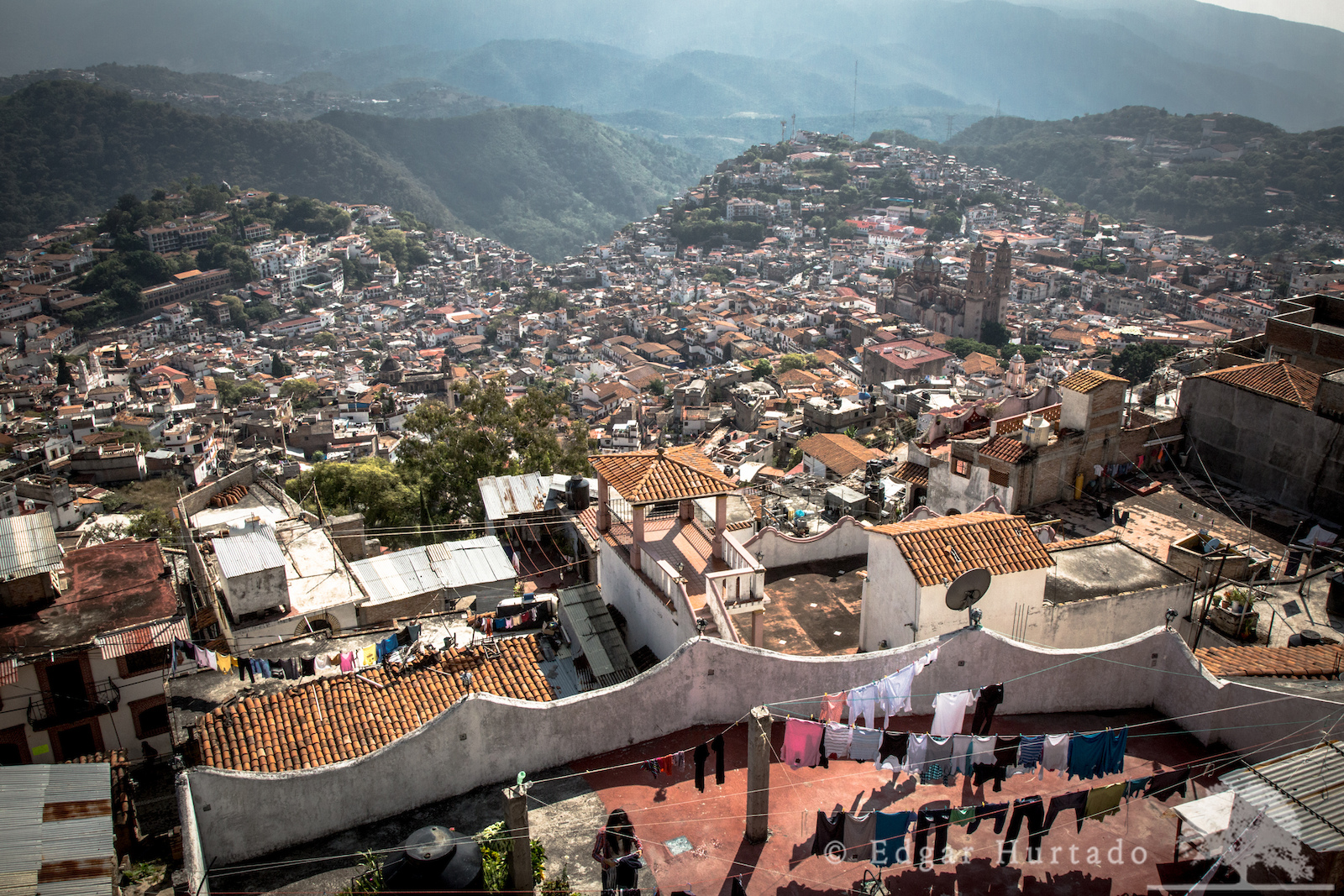 Track planners were creative from starting point.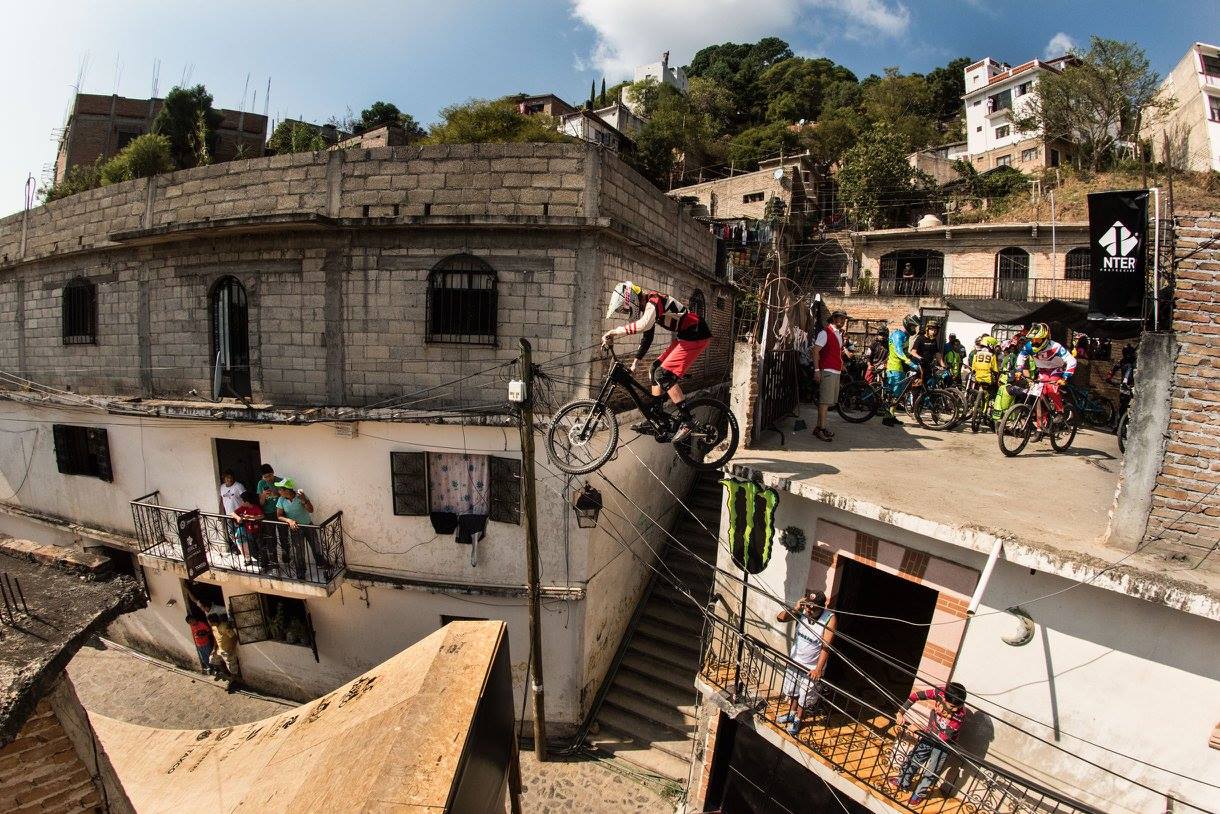 Art Babckock jumping off huge wall ride.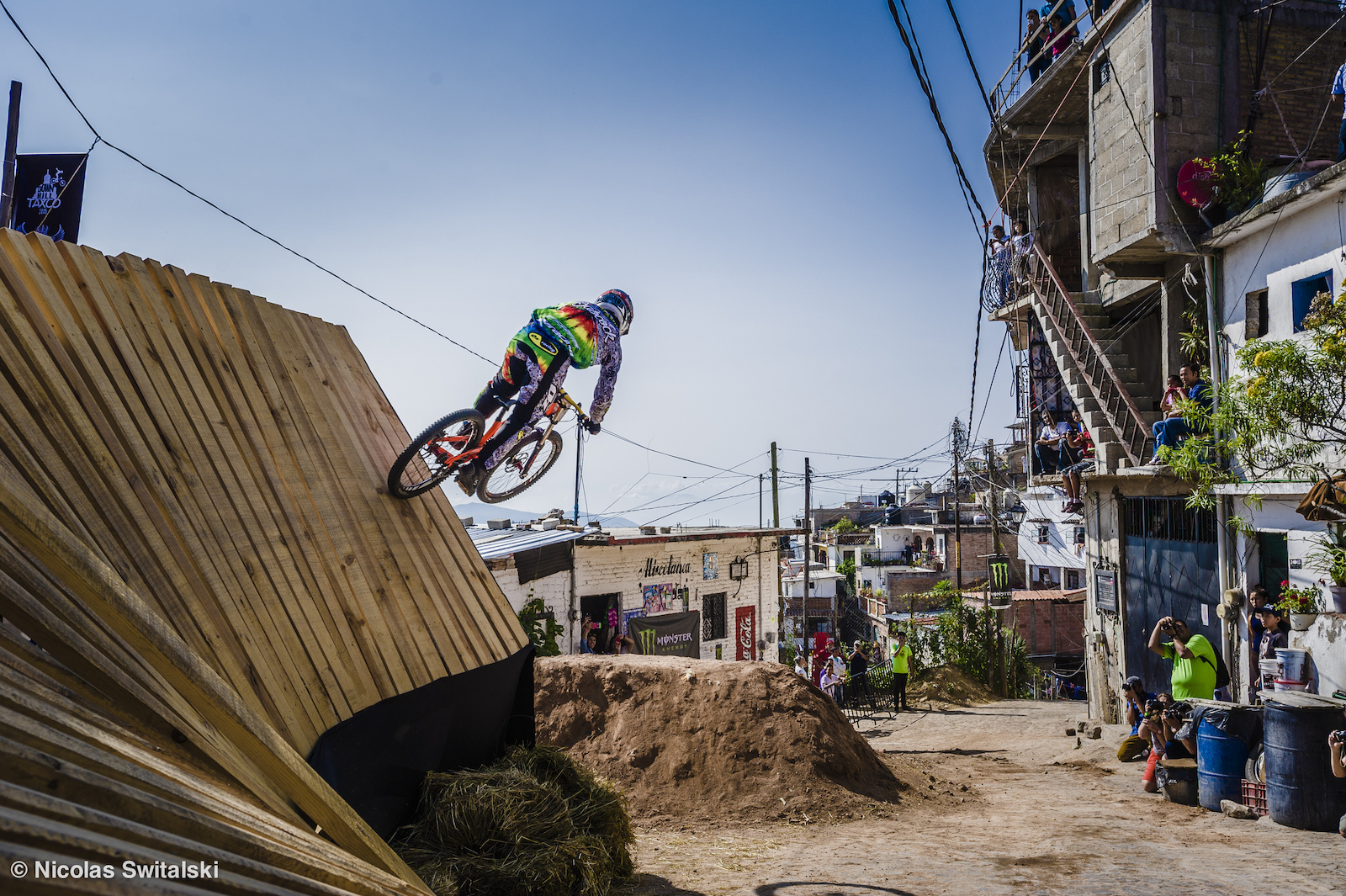 … and dropping in.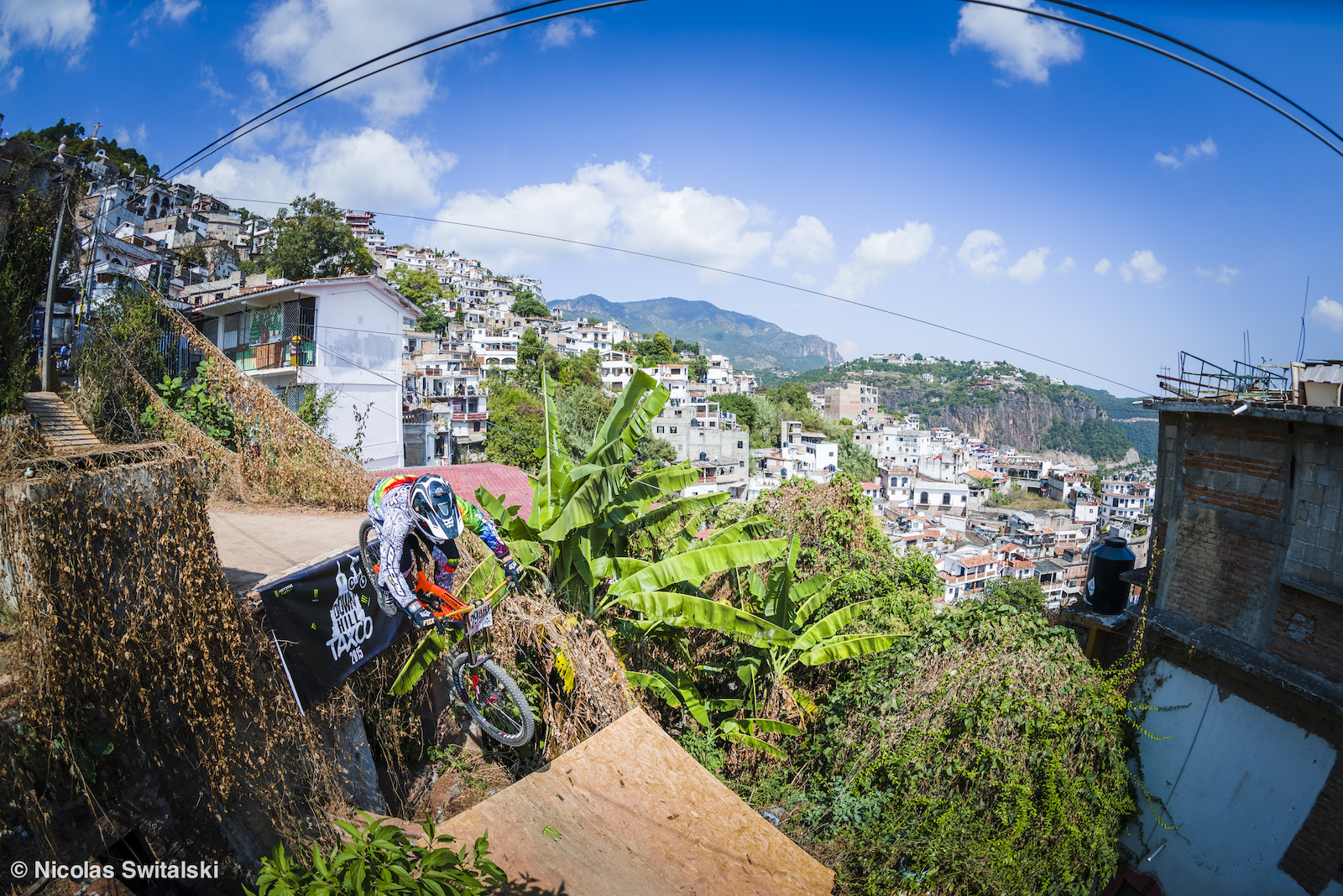 Bernardo Cruz in unstoppable on steep and narrow stairs.
Taxco came with nontraditional lines this year. Bernard Kerr dropping off.
The famous shot of Down Hill Taxco is a must! Track in Taxco ends each year near Santa Prisca Cathedral where there are some of the best spots to see riders in action. Bas Van Steenbergen dropping in.
Famous Taxco drop seeing from the bottom with Cody Johnson.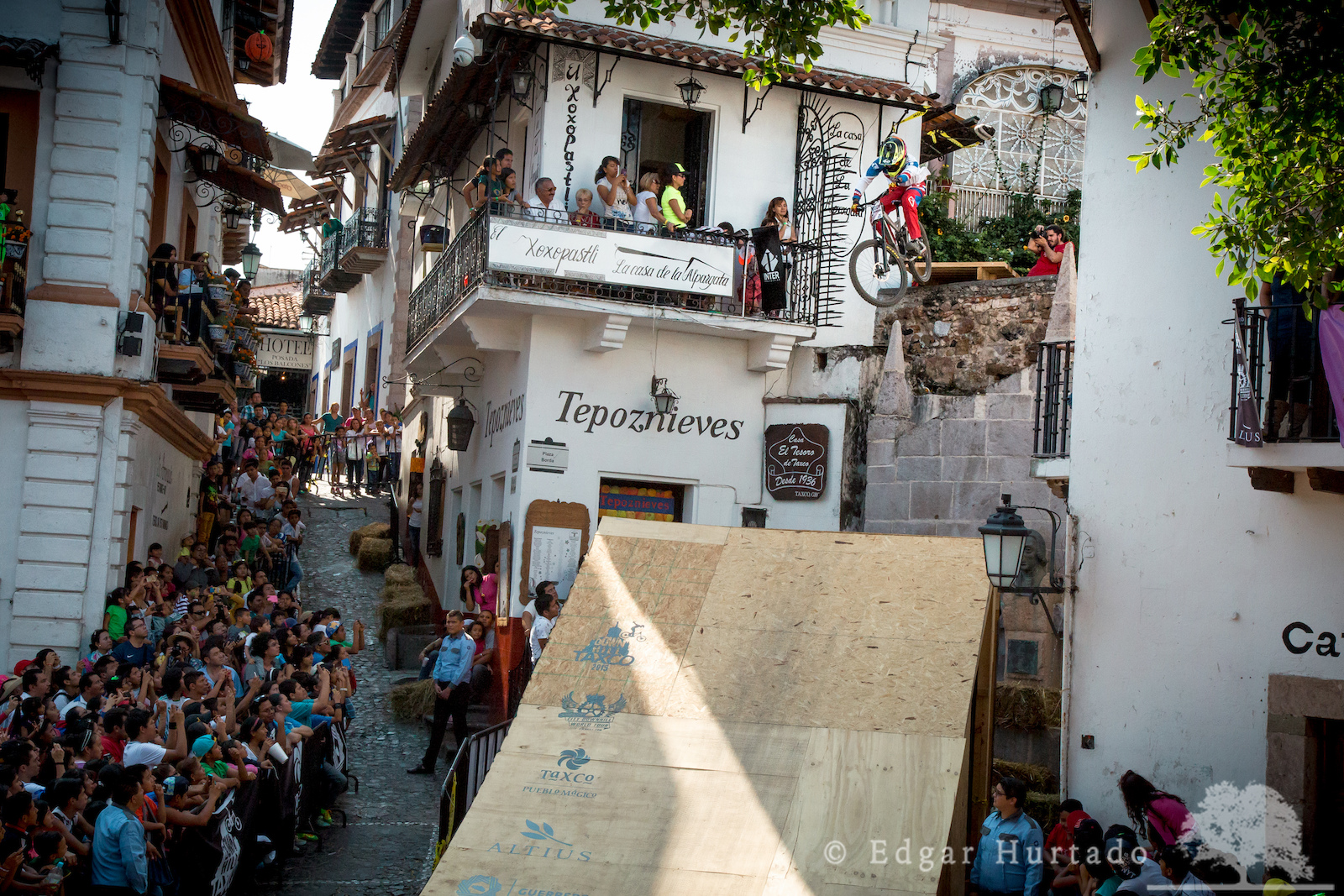 Top candidate for the overall title, Filip Polc with iconic Santa Prisca Cathedral in the background.
Track ended with huge double where best trick contest took place. Bernard Kerr pulling off huge whip.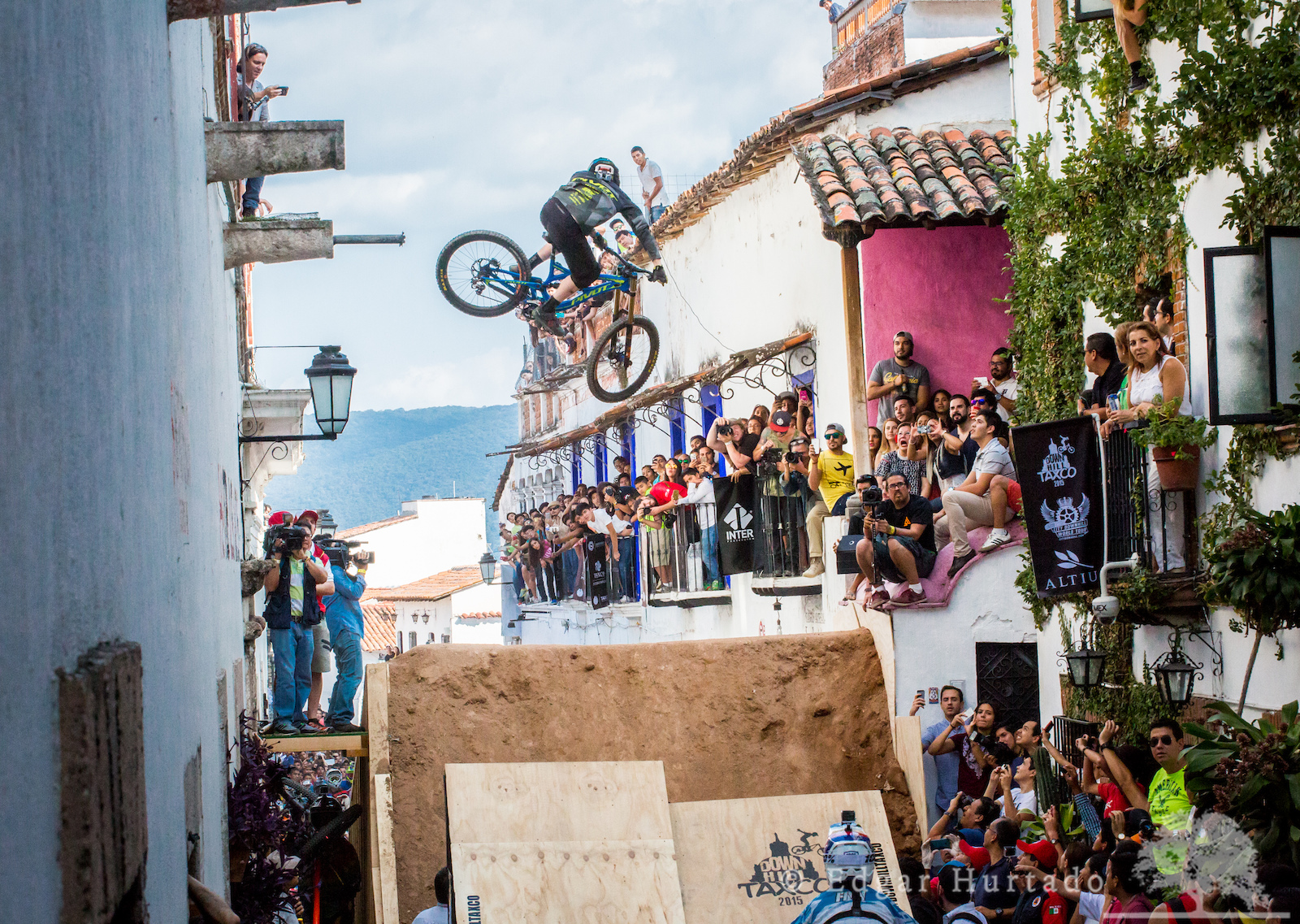 Taxco seen from the main square. Statue of Jesus 'Cristo' in the background.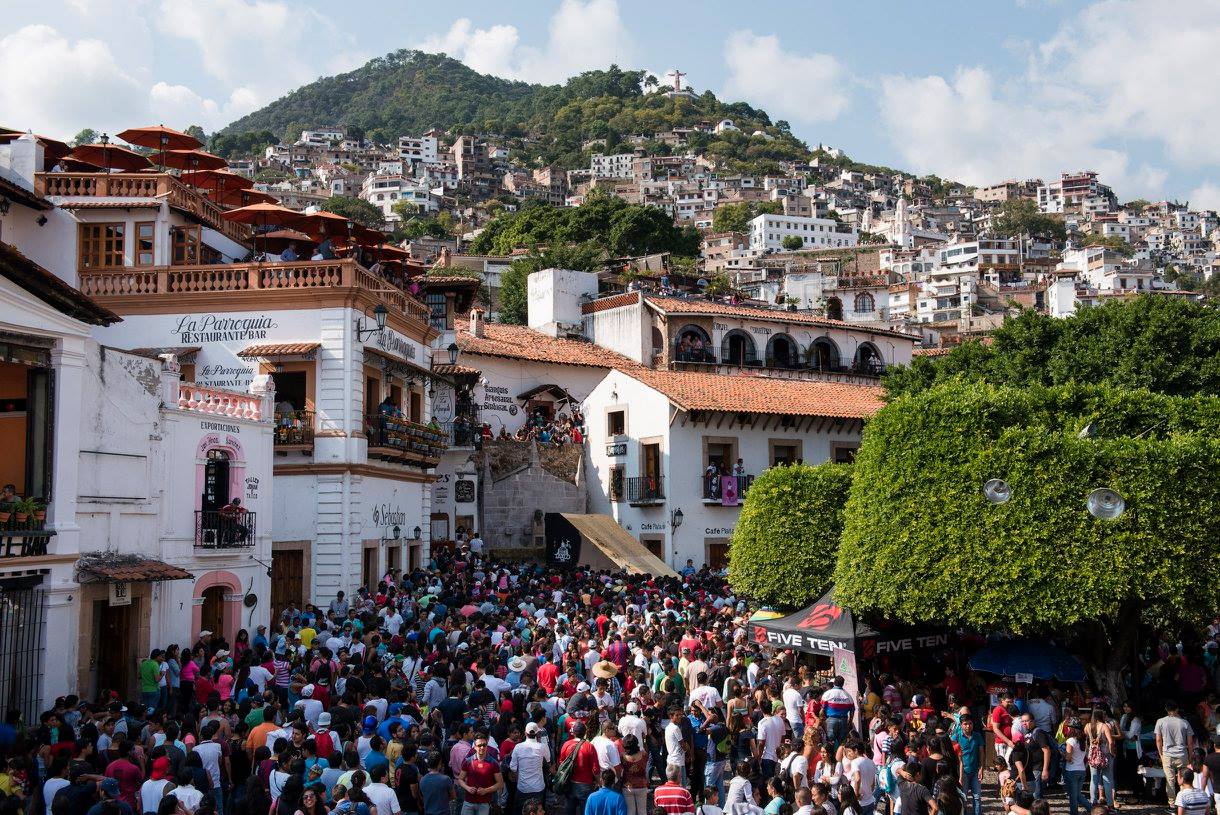 While atmosphere was great for riders, they had to fully focus on performance. As Johannes Fischbach did not register for the event, it was all in hands of Filip Polc, the current City Downhill World Tour Champion. He would have to make huge mistake in both runs and Tomas Slavik would have to finish first to gain overall title.
Tomas did not start his race as he planned and flatted in first final run. Filip was not able to beat Bernardo Cruz in first run which changed in second final run, but it was still not enough, because Bernardo was able to improve his time by 1 second and took the prestigious win in Taxco.
Congratulations to talented Brazilian rider, Bernardo Neves Cruz!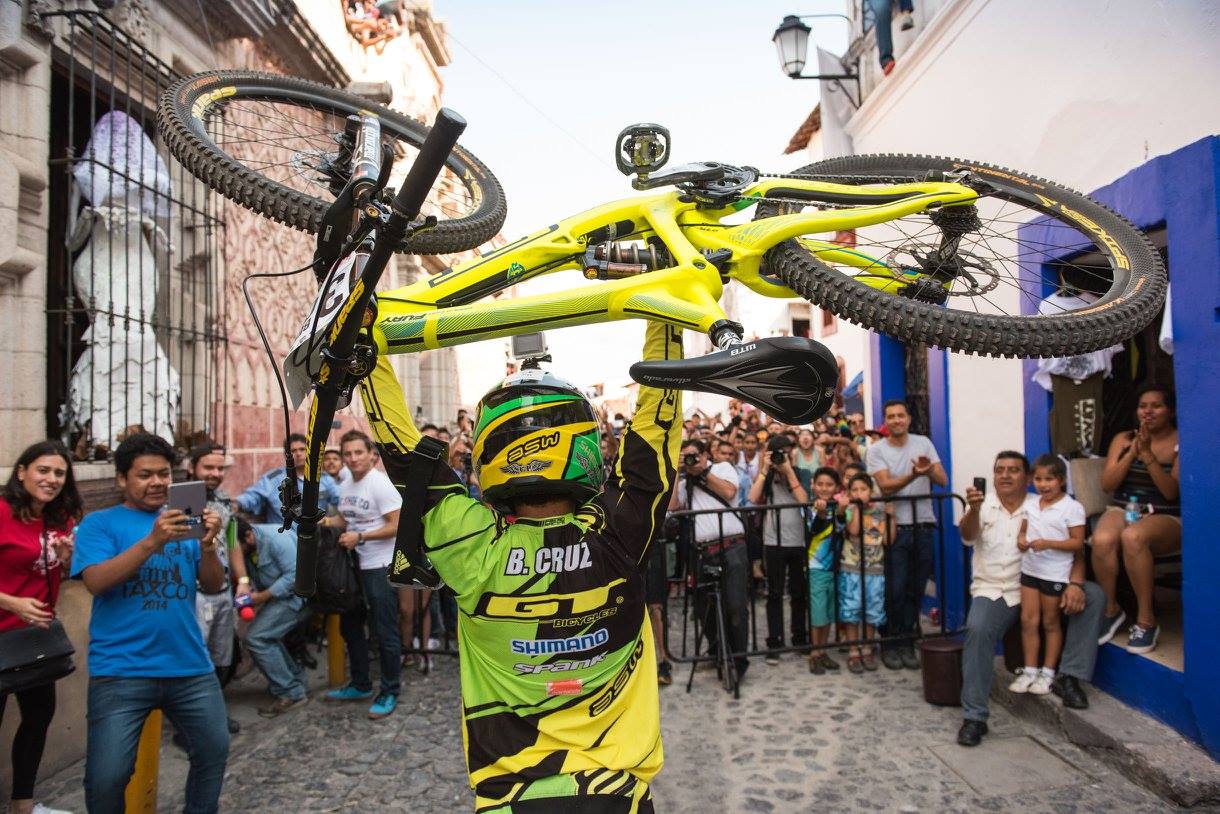 Podium results:
Bernardo Cruz (BRA) 1:46.38
Filip Polc (SVK) 1:46.94
Matt Walker (NZL) 1:47.76
Tomas Slavik (CZE) 1:48.17
Neko Mulally (USA) 1:48.20
For more results visit Facebook page of the event.
Famous names finished on the Taxco podiums – Matt Walker, regular attendee of City Downhill World Tour with many top 3 places, and the chainless rider from UCI World Championship Hafjell 2014, Neko Mulally, where he finished fourth.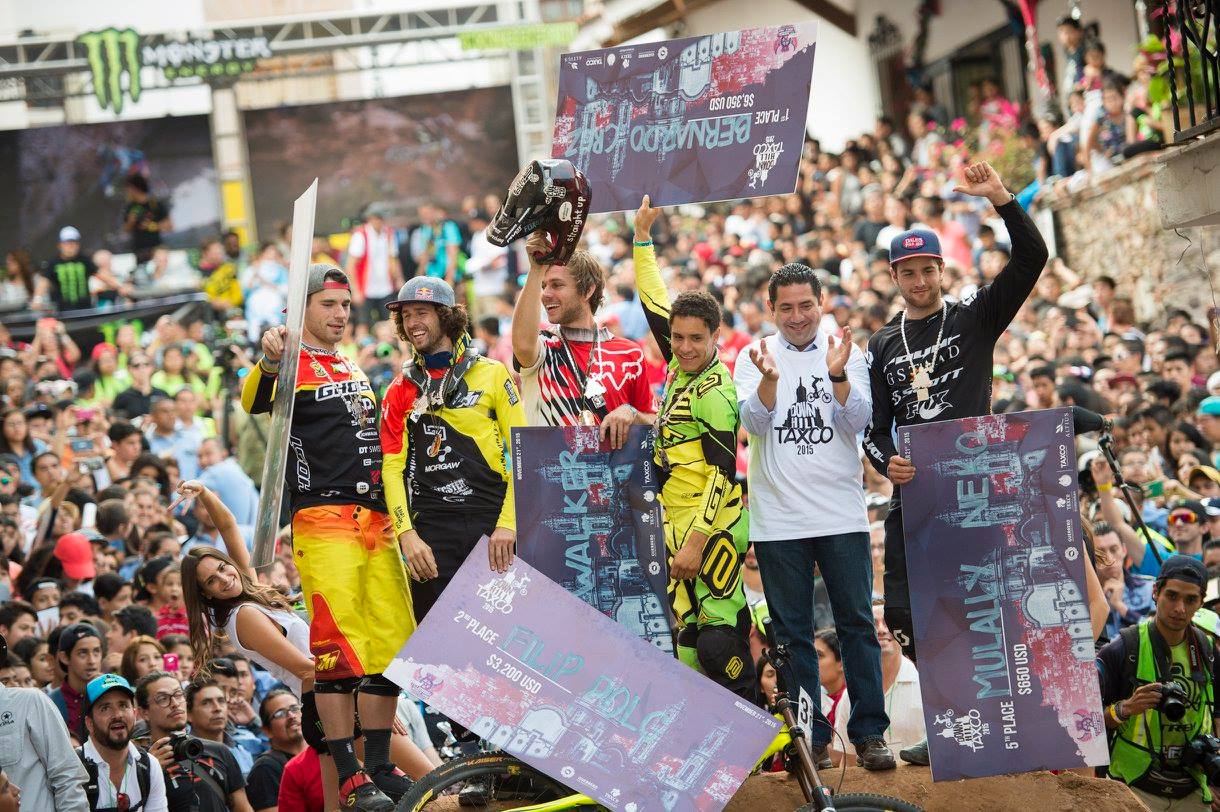 Points were added and we announce final standings for City Downhill World Tour 2015:
Filip Polc (SVK) 90 points
Tomas Slavik (CZE) 66 points
Johannes Fischbach (GER) 61 points
Bernardo Cruz (BRA) 45 points
Matt Walker (NZL) 32 points
Congratulations to Filip Polc to his second overall City Downhill World Tour Title!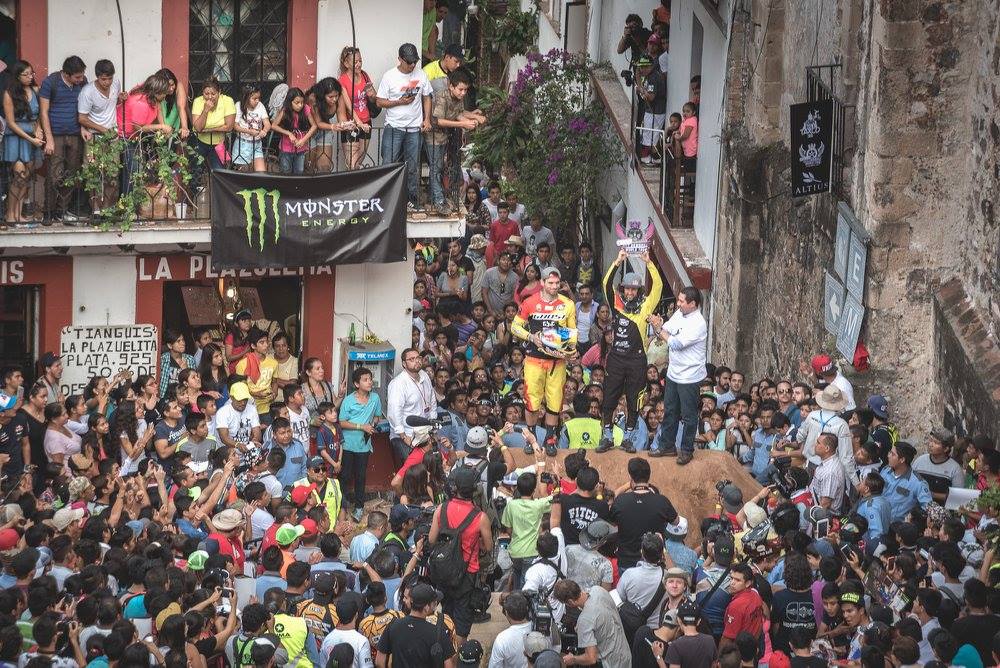 Check highlights teaser from the event by Altius Events:
Final run of new Down Hill Taxco Champion, Bernardo Cruz:
Final run of new City Downhill World Tour Champion, Filip Polc:
___________________________________________________________________________
Best trick contest
After race there was a place for more freeride oriented riders. Riders pulled many whips, backflips, no-handers, a superman and a superman seat grab. Crowd went crazy after seeing French rider Antoni Villoni pulling Cliffhanger.
There was still one freeride legend to go, Cam Zink and he did it. Check his nac-nac backflip from 2:13.
Second year of City Downhill World Tour is closed. Make sure you read reports from all races of the series to get overview:
Bratislava, Slovakia (no results)
Photo: Nicolas Switalski, Edgar Hurtado, Marcos Ferro, Dave Trumpore, Down Hill Taxco
Source: Down Hill Taxco, Citydownhill.com
@urbandownhill.bike