City Downhill World Tour in Bratislava was interrupted during finals
The third stop of City Downhill World Tour took place in capital of Slovak Republic, Bratislava. 21 PRO riders came to Bratislava to compete in the most popular urban downhill race series.
Here is list of all riders:
Filip Polc (SVK) – overall winner of last season of CDWT
Tomas Slavik (CZE) – 2nd in Santos 2015, 2nd in Valparaiso 2015
Johannes Fischbach (GER) – 2nd in Bratislava 2014, 3rd in Santos 2015, 3rd in Valparaiso 2015
Bernardo Cruz (BRA) – 1st in Taxco 2014
Bernard Kerr (GBR) – 3rd in Bratislava 2013
Connor Fearon (AUS)
Martin Knapec (SVK) – 8th in Bratislava 2014
Ivan Kunaev (RUS)
Kuba Wicher (POL)
Rosen Kovachev (BUL)
Stivian Gatev (BUL)
Todor Kirov (BUL)
Matt Walker (NZL) – 2nd in Bratislava 2013, 3rd in Bratislava 2014
David McMillan (AUS) – 7th in Bratislava 2014
Jackson Davis (AUS)
Daniel Meilink (NZL)
Tyler Brooker (NZL)
Jure Logar (SLO)
Hannes Slavik (AUT)
Oliver Drabik (SVK)
Ales Vrtic (SLO)
Track was almost the same as last year. There was only one small differences – wallride was set in different place and a section after 15 m long jump.
Riders had to drop in almost from the starting line.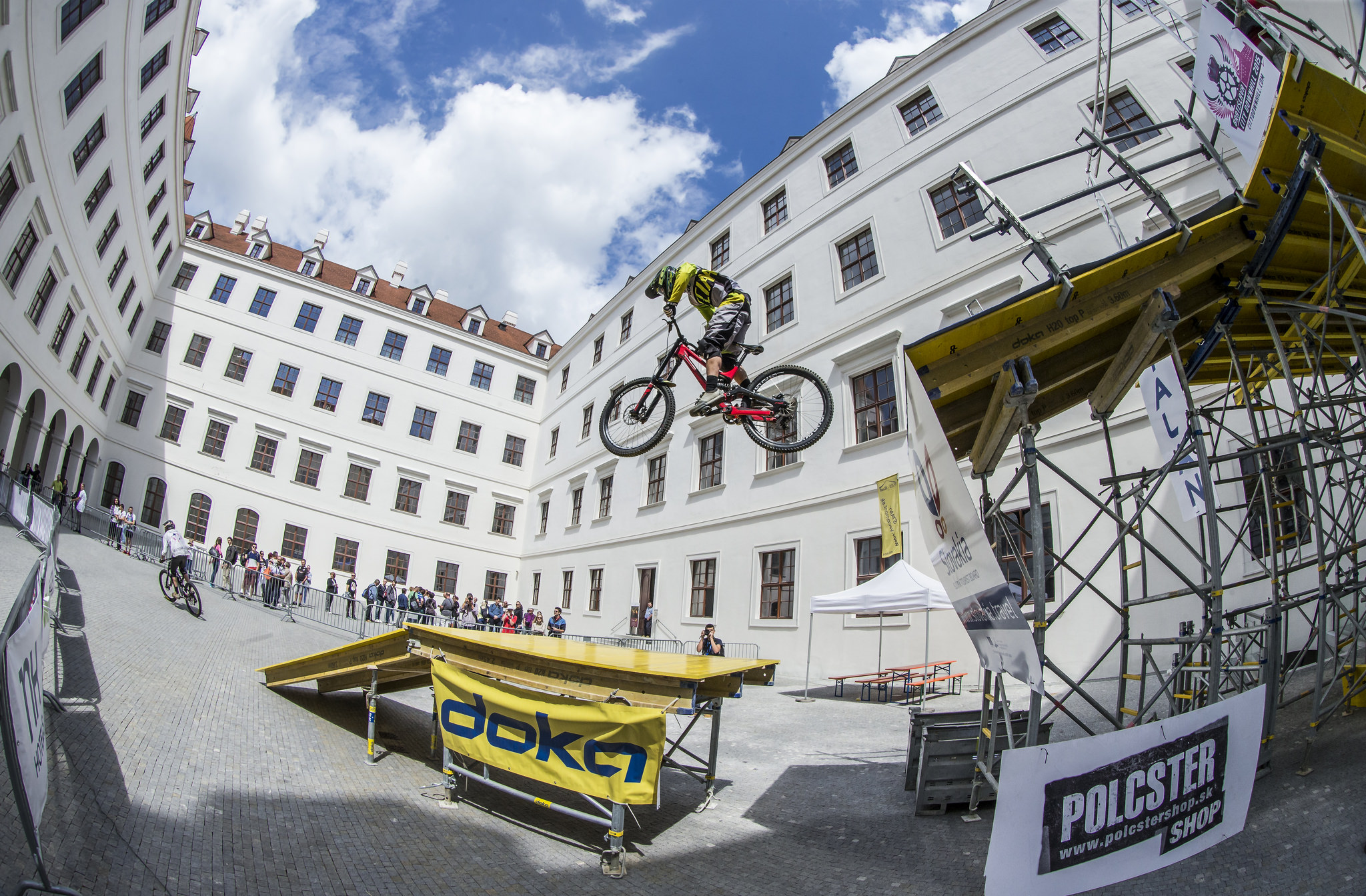 Leaving the castle was pretty cool. Tyler Brooker enjoying the jump.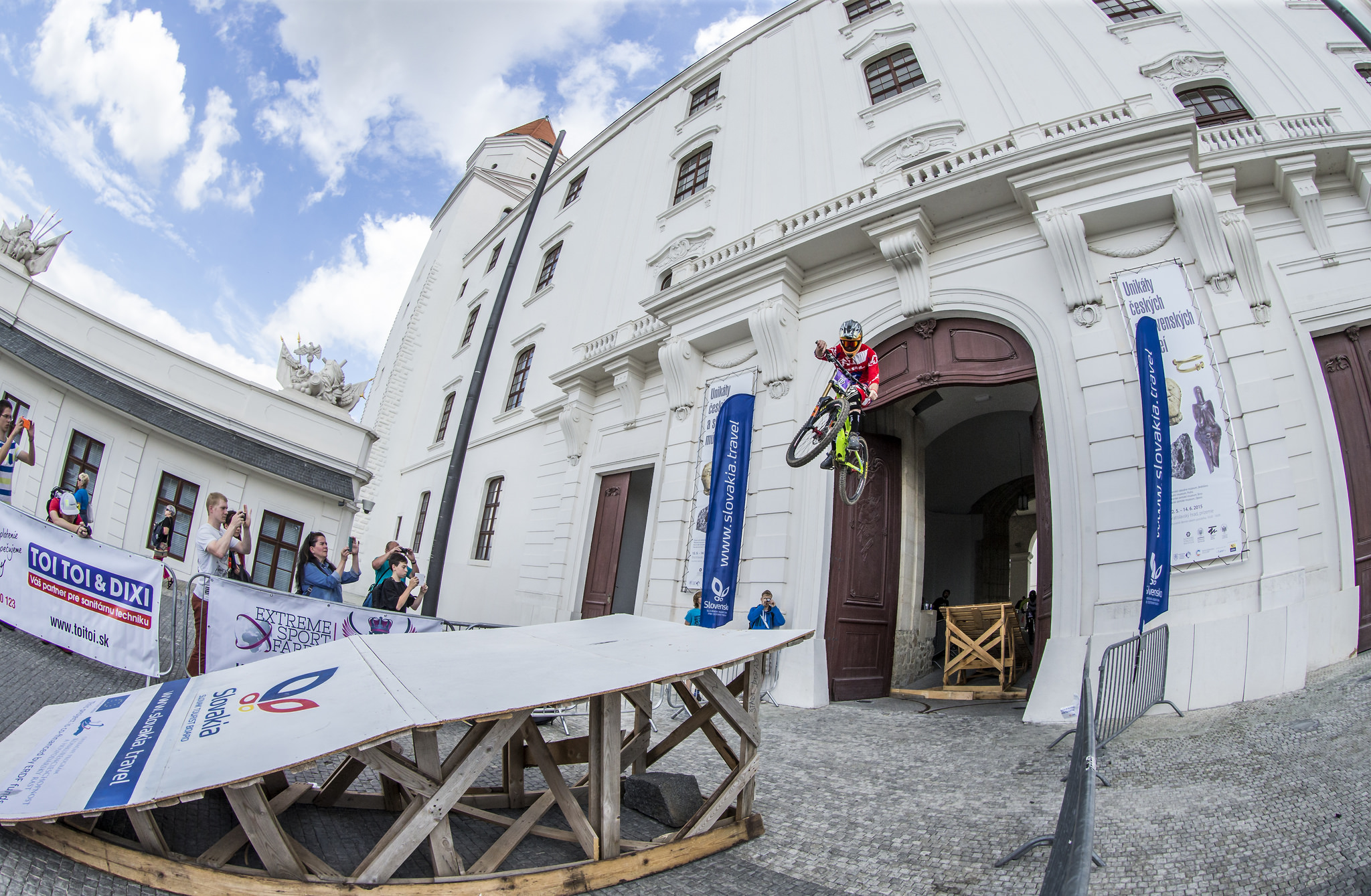 Bernardo Cruz jumping on first stairs section.
David McMillan dropping off the walls.
Another view of the huge drop. Bernard Kerr had no problems going through the obstacle.
Tyler Brooker touching wallride.
The biggest attraction for audience was the 15 m long jump. Filip Polc flying through it.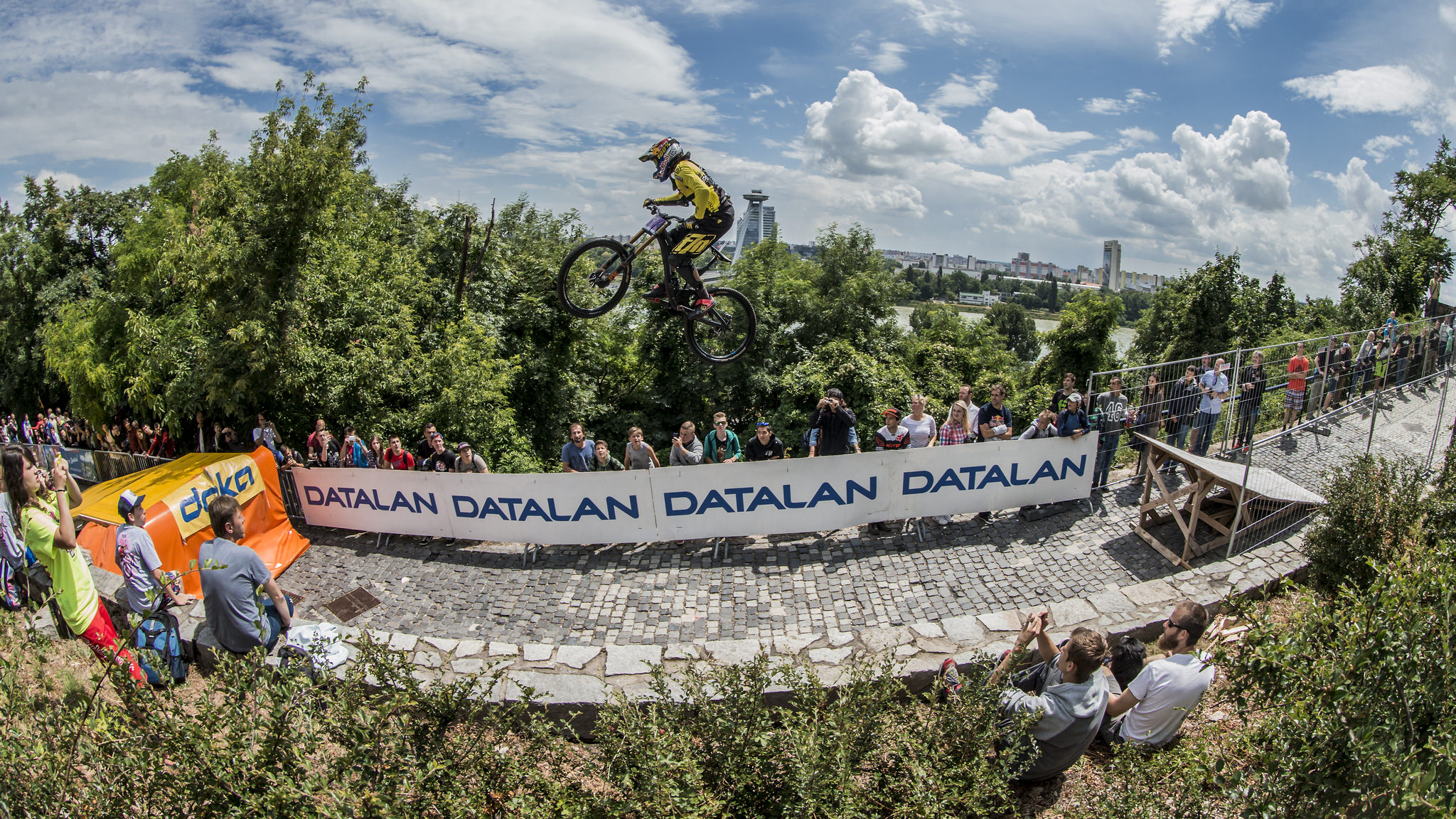 Bernardo Cruz was one of the favorites for the race here in Bratislava. Nice whip for the audience.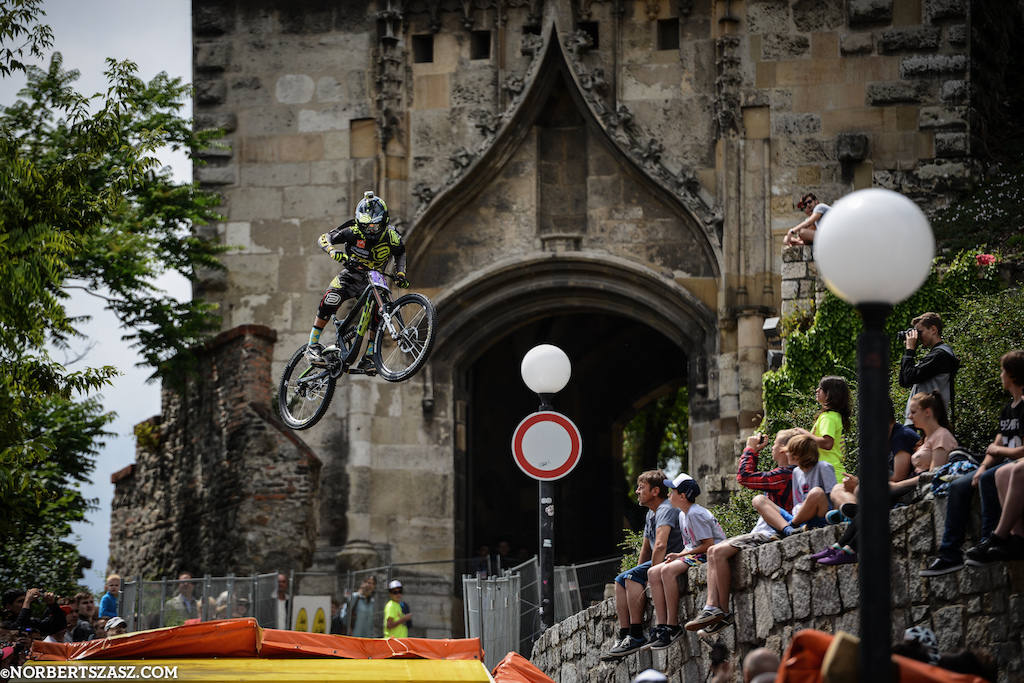 Tomas Slavik had bad luck in training, he was too short on the landing and crashed there.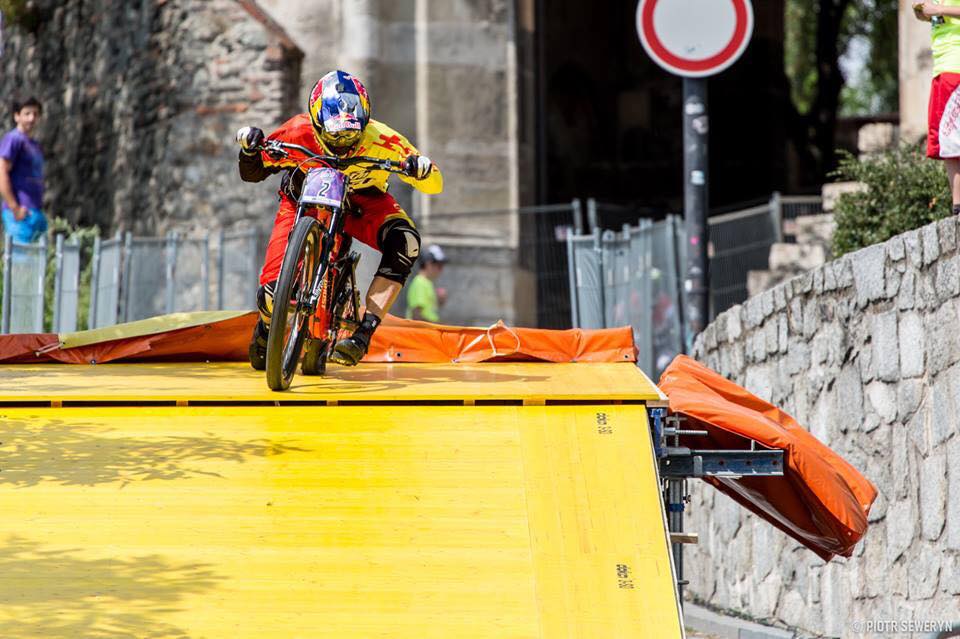 Destroyed his back rim and snapped ligaments in his ankle.
Check the crash on video:
It was a big BANG! We wish him quick recovery.
Daniel Meilink dropping it to sets of stairs following by narrow and steep part.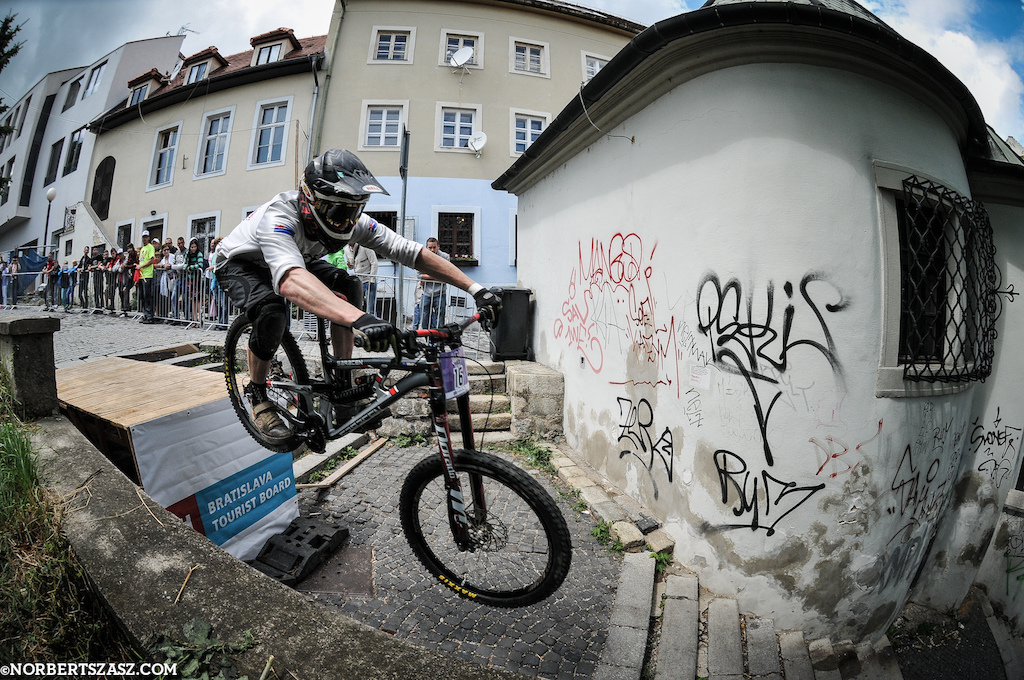 Filip Polc ripping it on stairs section.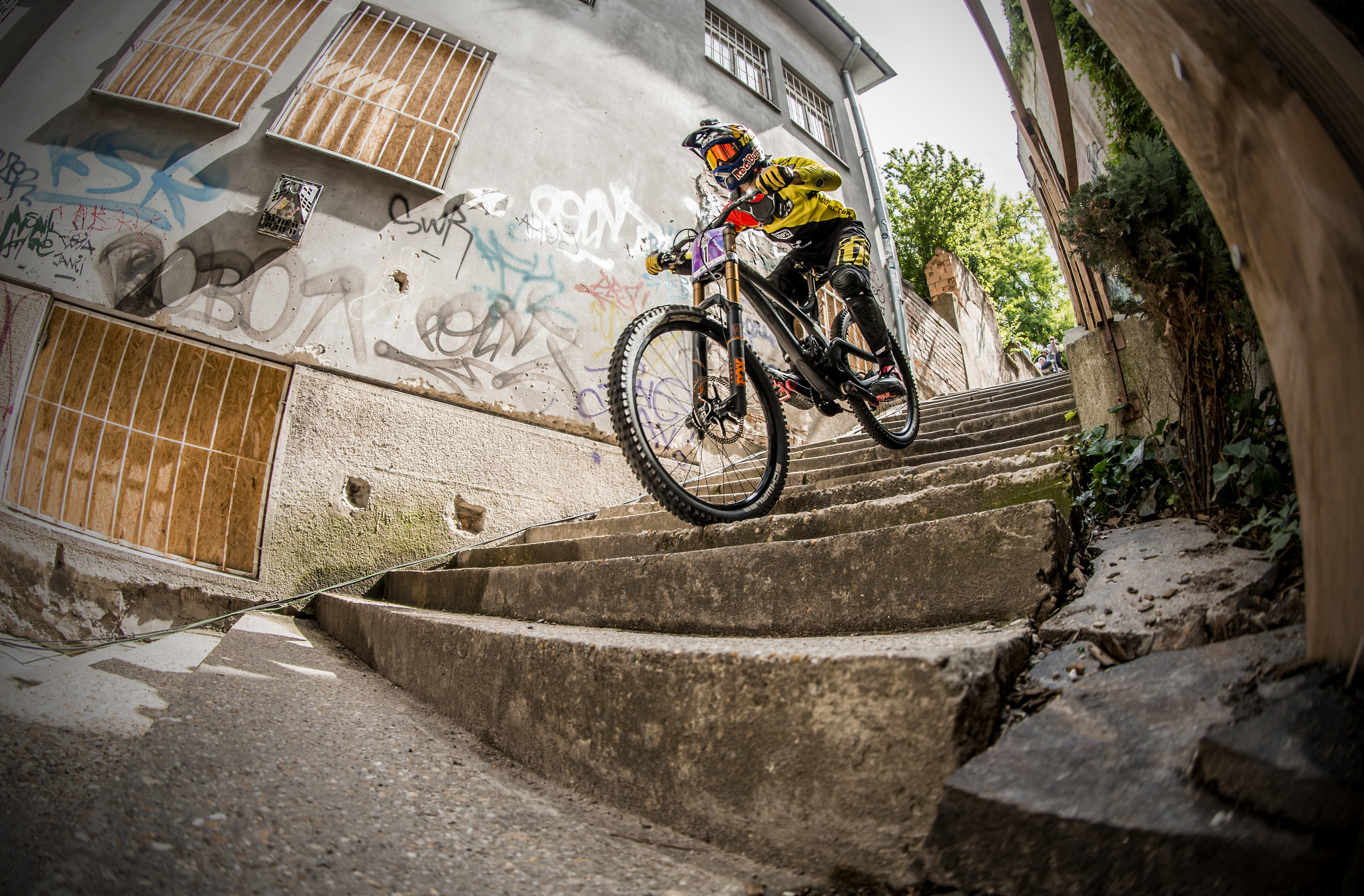 Crowd loves the City Downhill Series.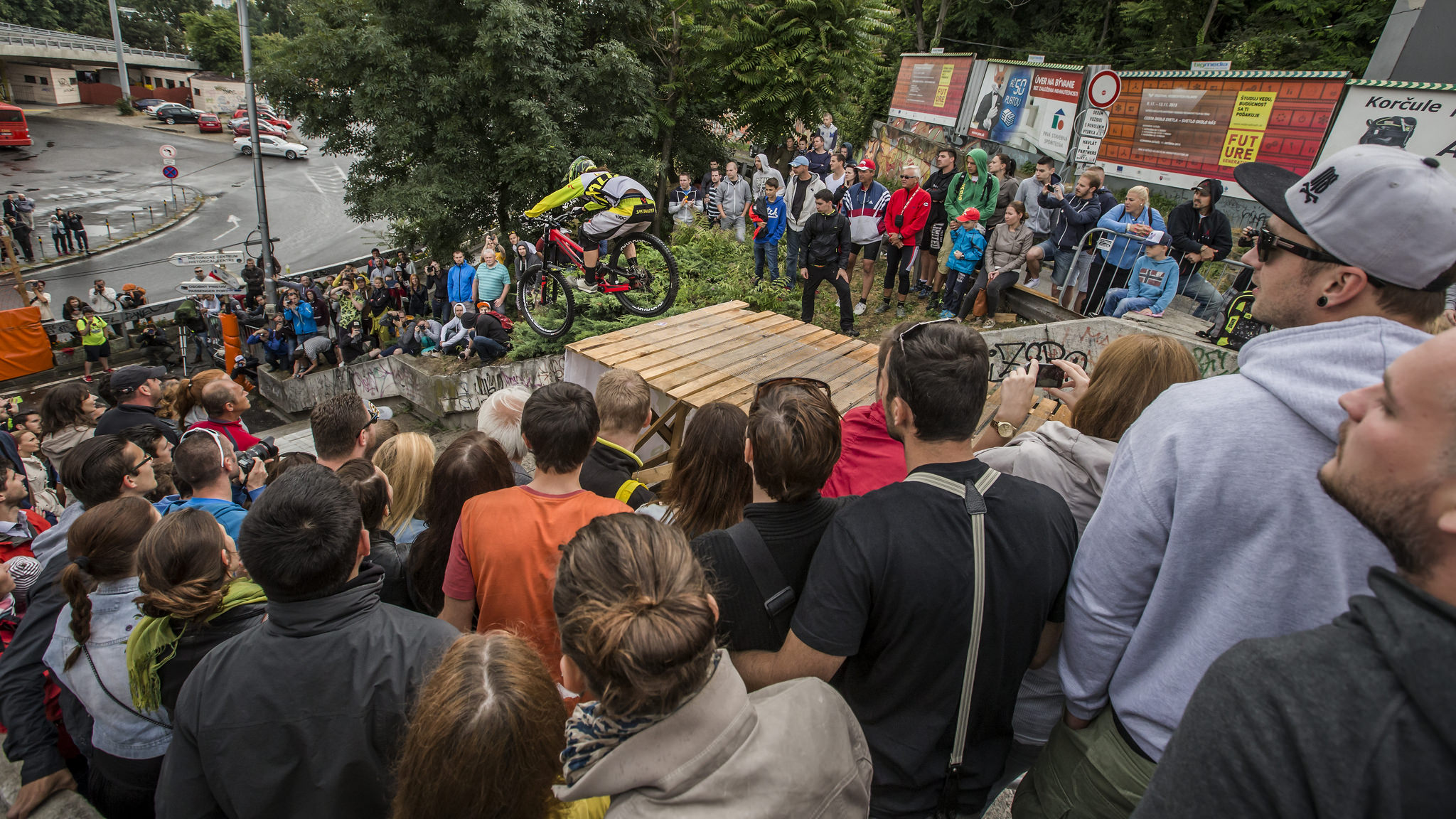 Bernard Kerr crossing the finish line.
Unfortunately, the race was interrupted and cancelled during final run of Bernardo Cruz.
Video from the event by Juraj Ronec:
Photo: UrbanDownhill.bike, Citydownhillworldtour, Szász Norbert, Sewi Media
Source: Citydownhillworldtour, Redbull.com