Czech Downtown Tour finals took place in Karlovy Vary
Last race of Czech Downtown Tour brought interesting unravelment. The series moved to Karovy Vary, a spa town of 50 000 inhabitants which lies in the Western Bohemia near German borders. The race was entitled to attract huge crowd. Hundreds, thousands spectators drived riders to their best performance.
Starting point of the track was situated in a park above the old town centre.
After about a minute, riders reached streets of the town.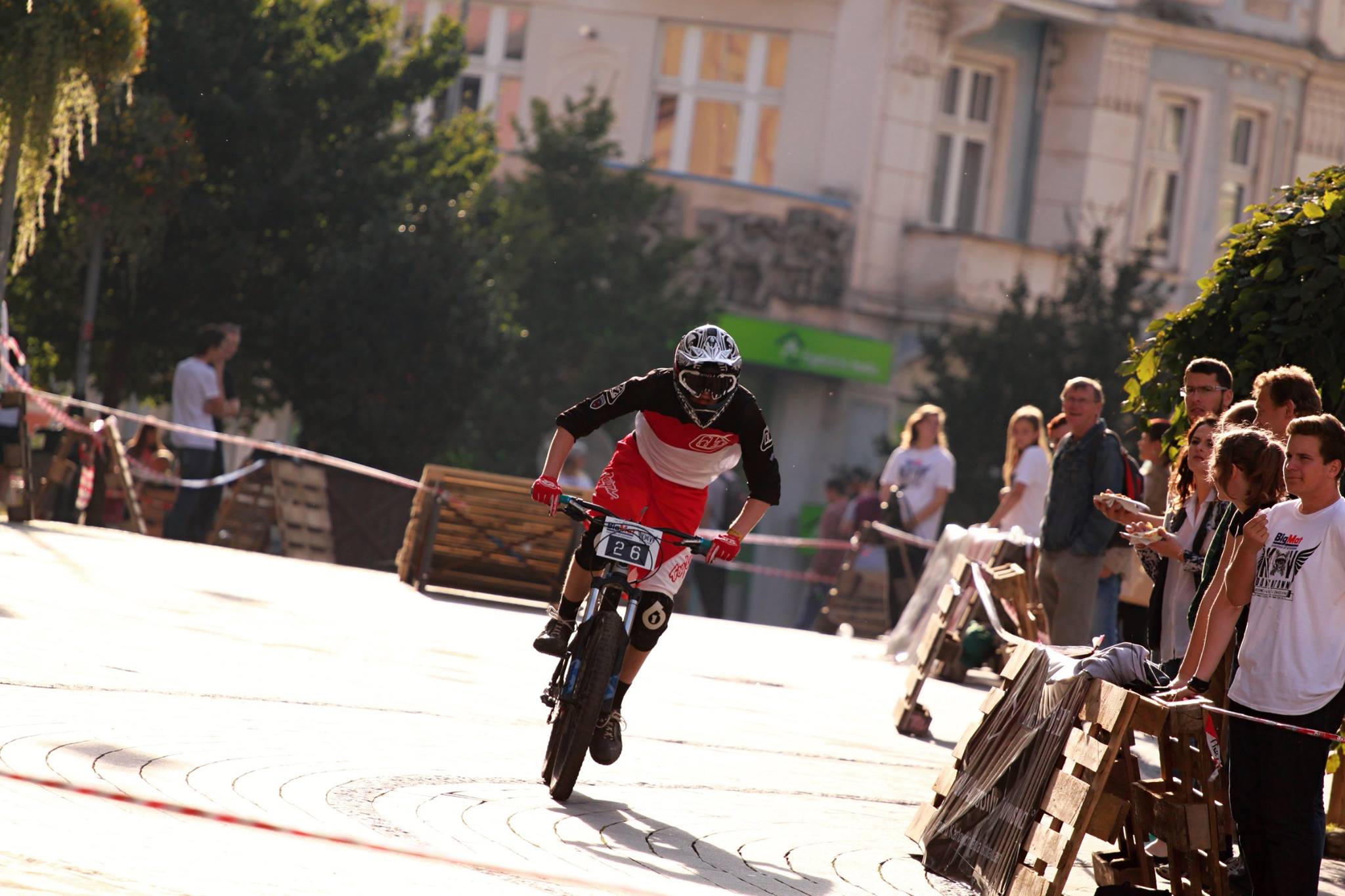 Finish line was designed after three wooden jumps.
Best riders crossed finish line under 1:45.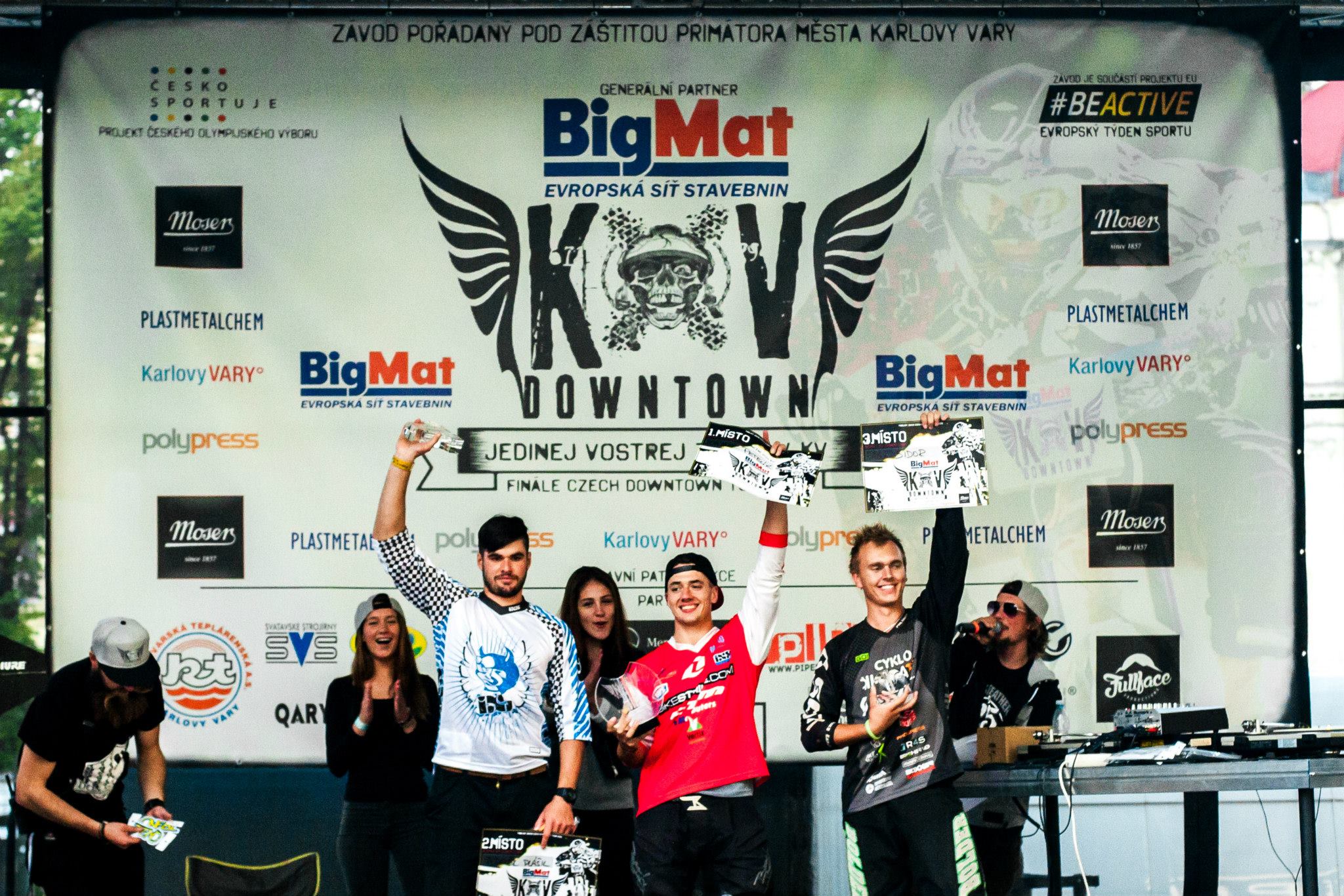 Official results of superfinals:
Marek Petelík (CZE) 1:38.26
Zdenek Plasil (CZE) 1:39.90
Alexandr Sidor (CZE) 1:40.04
For more results of the race in different categories visit KVDT event page.
After counting points from all races the riders, who finished on podiums in Karlovy Vary, formed the overall top contenders of Czech Downtown Series as well.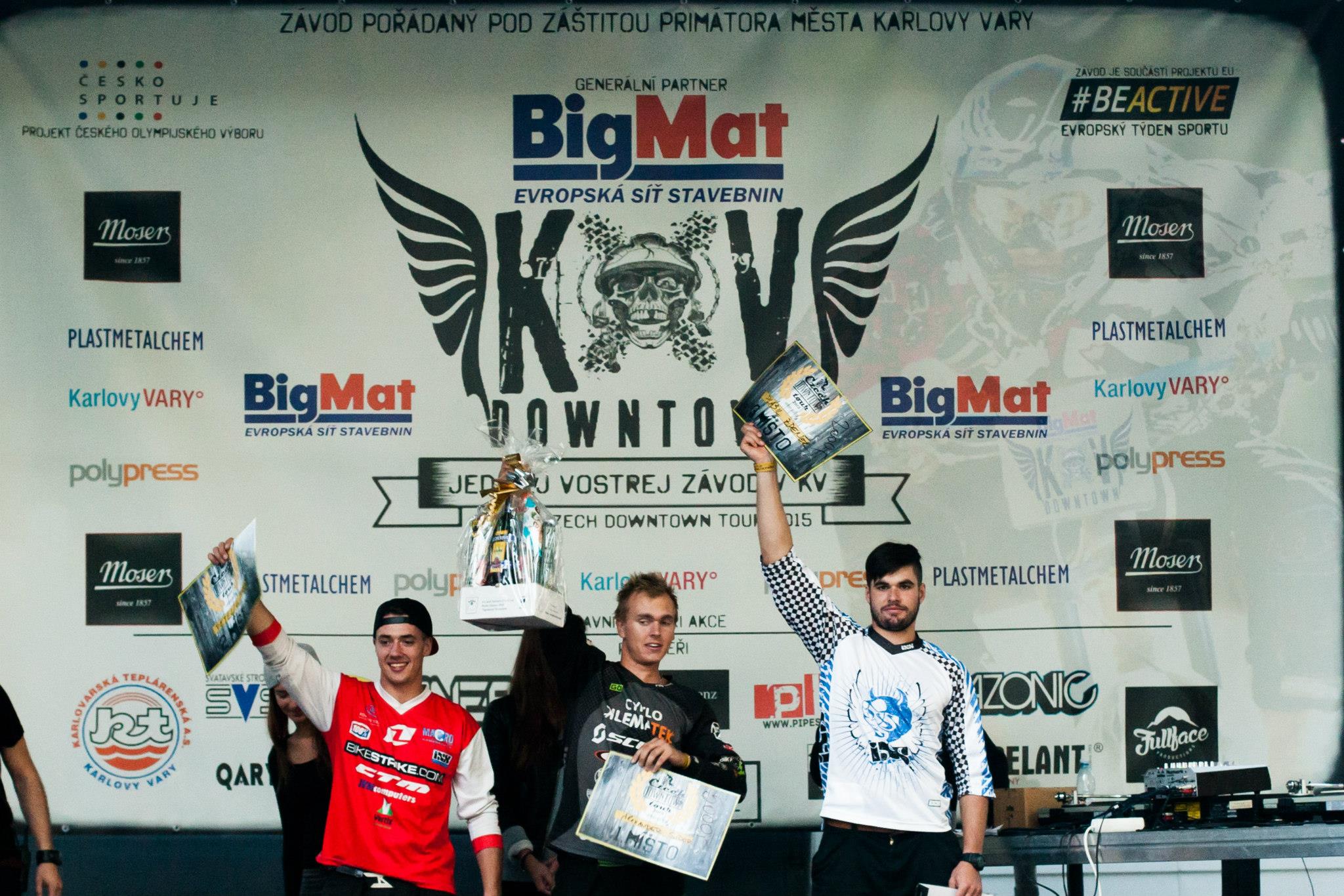 Overall podiums of the series:
Alexandr Sidor (CZE) 165 points (25 + 80 + 60)
Marek Petelík (CZE) 150 points (0 + 70 + 80)
Zdenek Plasil (CZE) 100 points (0 + 30 + 70)
Official video from the race:
Headcam footage of Dominik Dostal – 8th:
First year of Czech Downtown Tour was very well prepared and it showed potential to grow in next couple of years. Make sure you read reports from two races od Czech Downtown Tour 2015 which were held earlier:
Photo: KVDT crew, Klara Vaneckova, Filip Heimerle
Source: Kvdt.cz, KVDT facebook page