Czech Downtown Tour Jachymov opened season in style
Second year of Czech Downtown Tour comes with four races. Premiere of the season took place first time in mine town Jachymov. The event was taken under wings of organizers of KV Downtown – 100% Hand Made Crew. They stand behind urban downhill race in Karlovy Vary. Organizers chosed the venue for its steep hills and various pathways going down into the main square. Race day came with clear sky and long rider's list. Moreover, riders could look forward to new format in urban downhill racing, mass start Kamikadze race on Sunday. The Sunday's race was more like a perfect ending of the weekend and it did not count points for overall standing.
With the motto: 'I got balls for that' 93 riders signed for the race. Track was built on one of the steepest hills which surrounds the town. Organizers showed their evil side, when they included long straights in combination with long jumps. It showed who was best prepared for new season.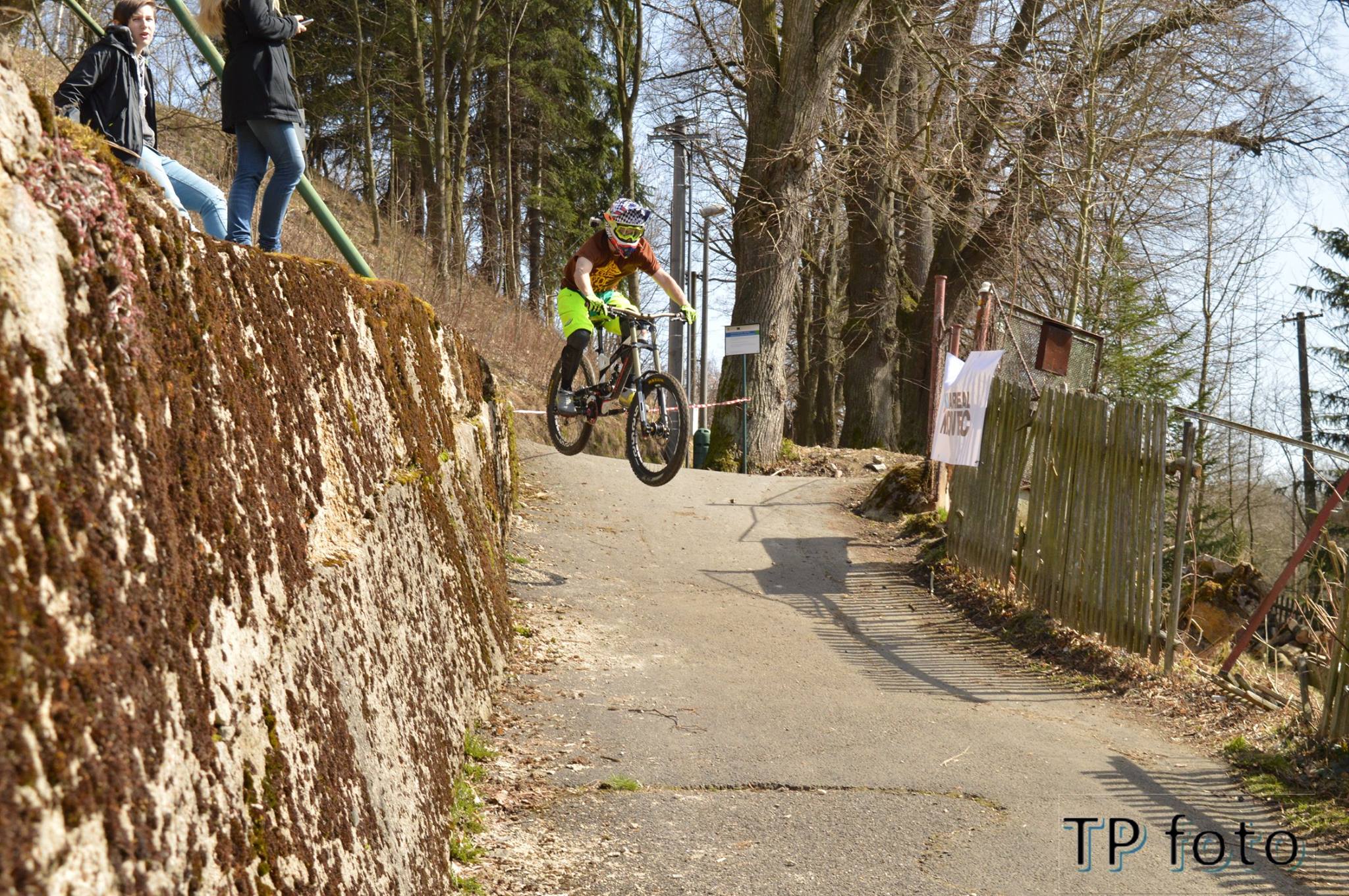 The track was the steepest among Czech Downtown Tour racecourses. Track manager did not hesitate to use hill to the fullest and created motocross section which tested riders' technique.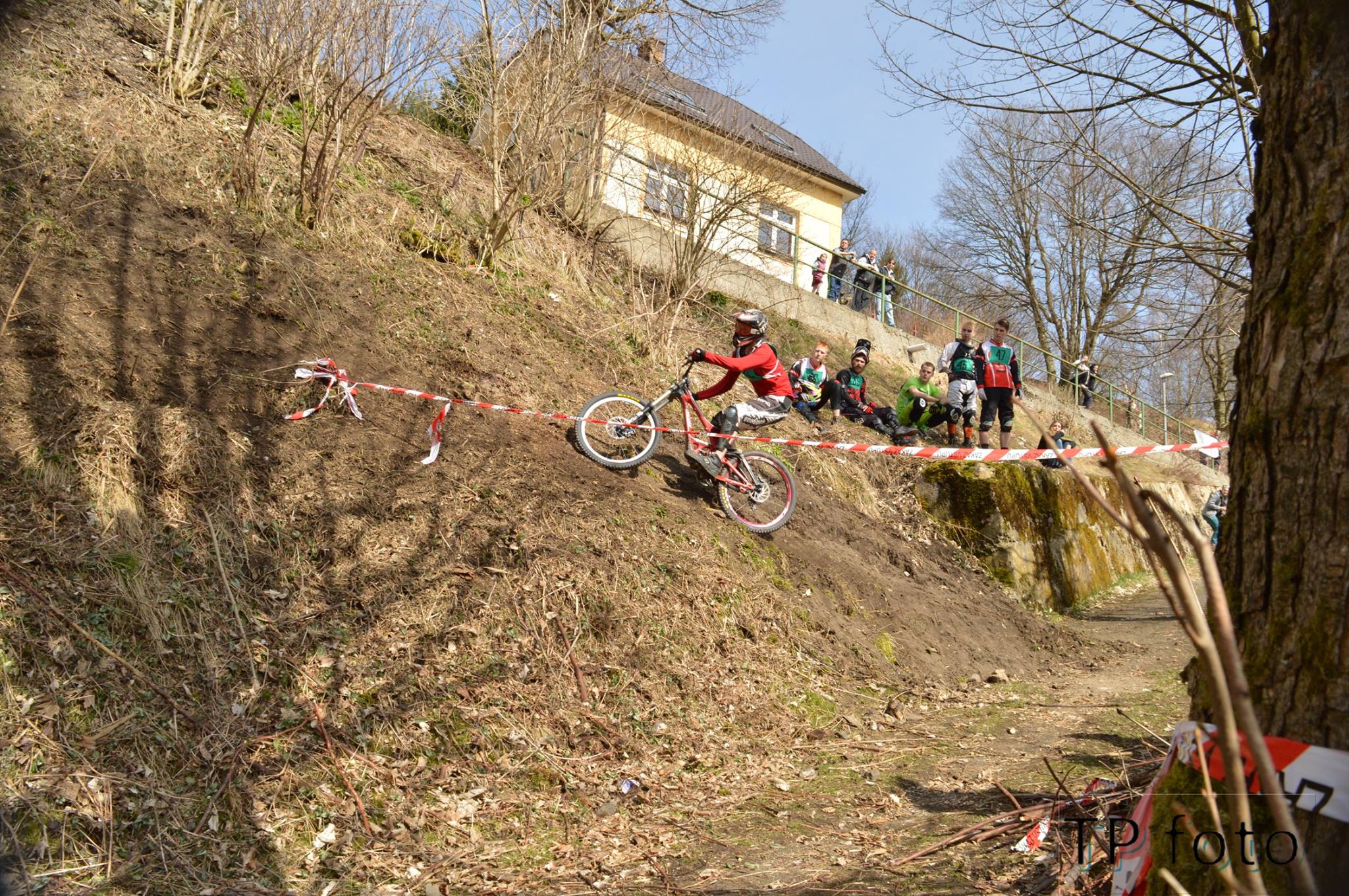 Training runs started around noon. Riders were hitting completely new track created from scratch. It took some time to get comfortable for riders, but they were sending the jumps in short time. Couple of changes and repairs were needed during training runs. Organizers changed one jump according to riders' comments.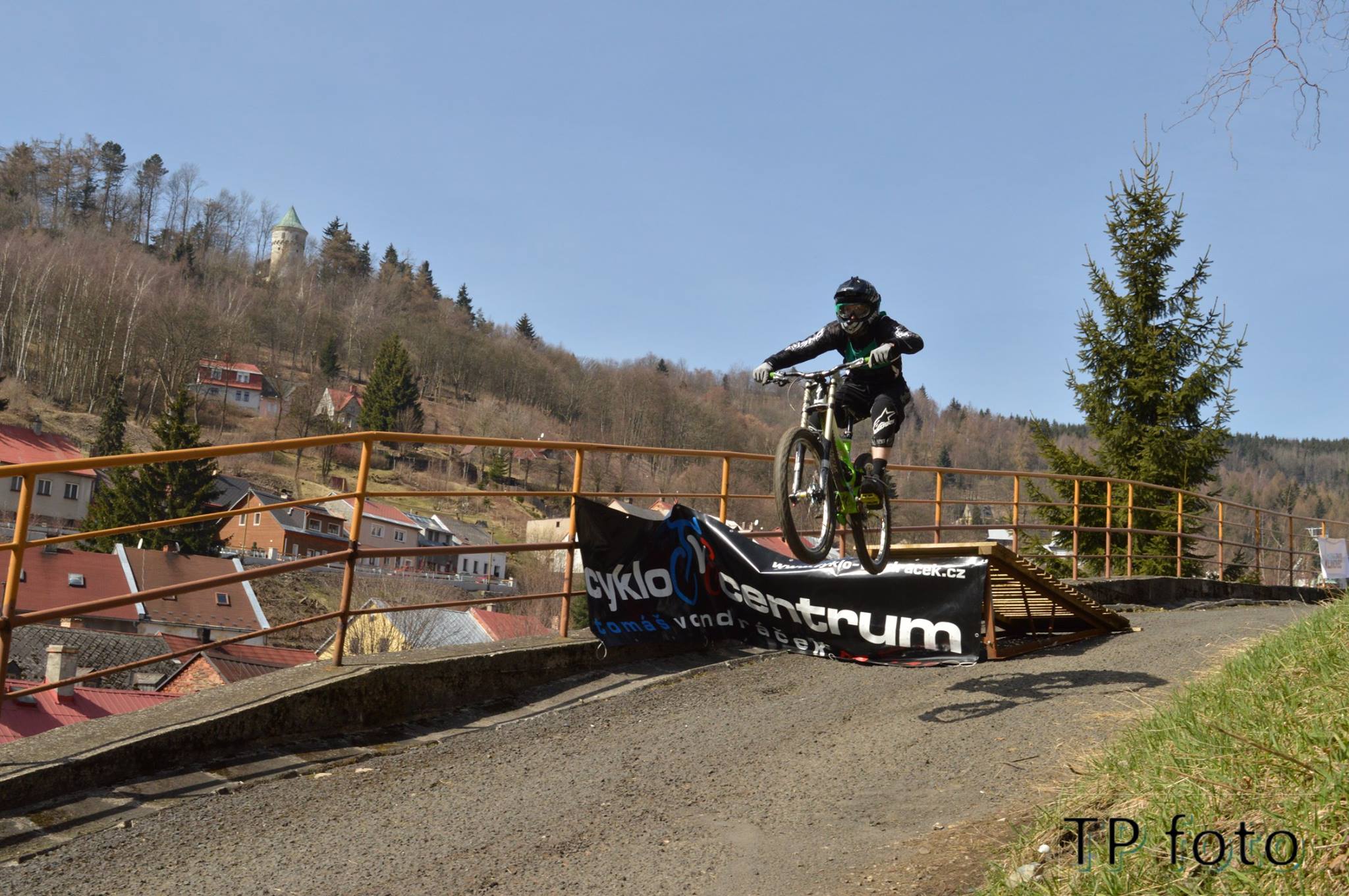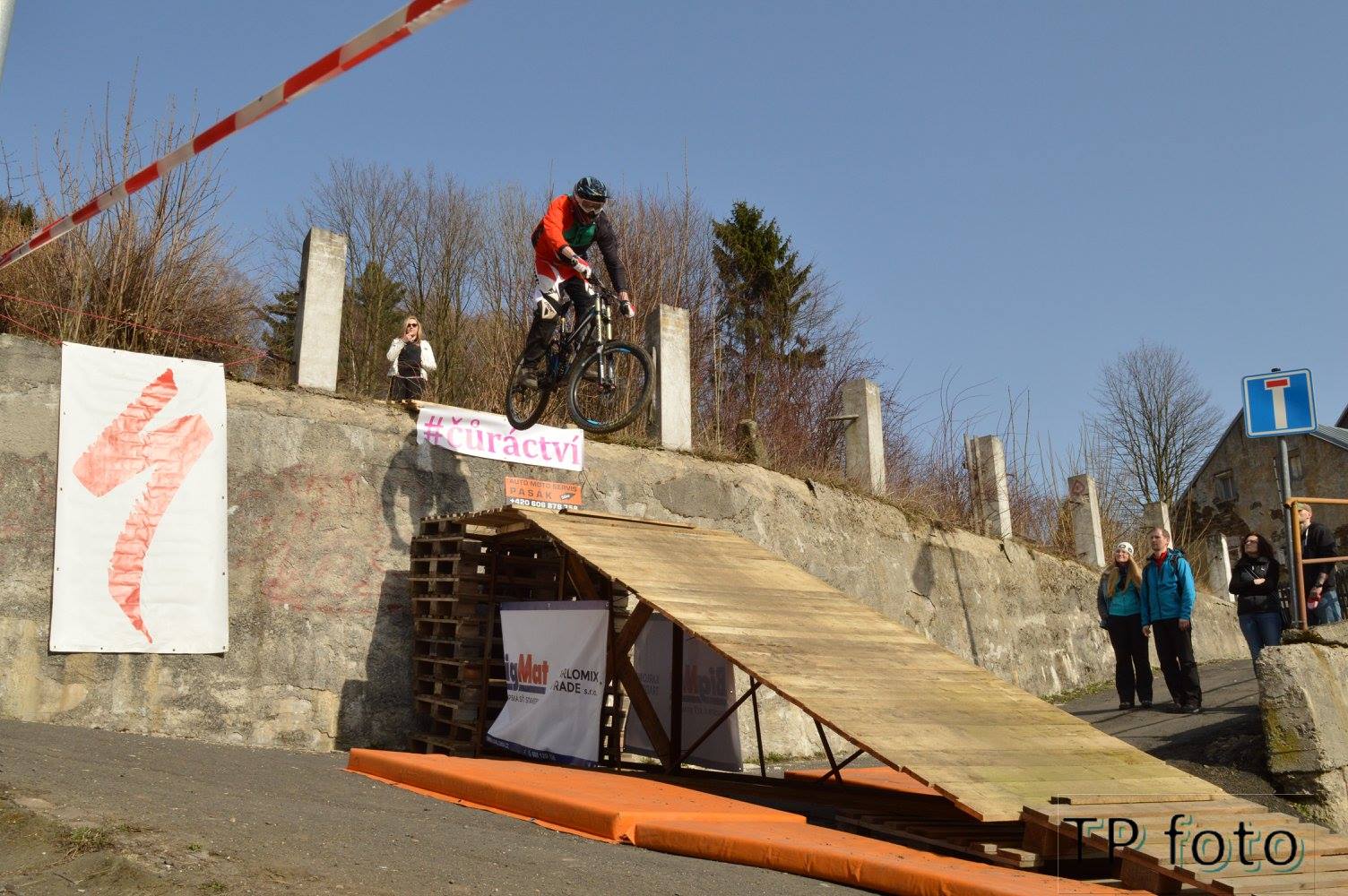 An issue came up before qualifying runs, when the ordered chronoscope did not arrive on time. However organizers managed to continue the race with stopwatch workaround, but the qualy had to be repeated after rider's meeting. First thirty riders continued with final runs and raced in normal conditions. Organizers apologized for the inconvenience and granted 1 point to all riders who came to the race as an apology for missing chronoscope at the beginning of the qualying. In the end, most of the riders showed that they enjoyed the race and whole weekend.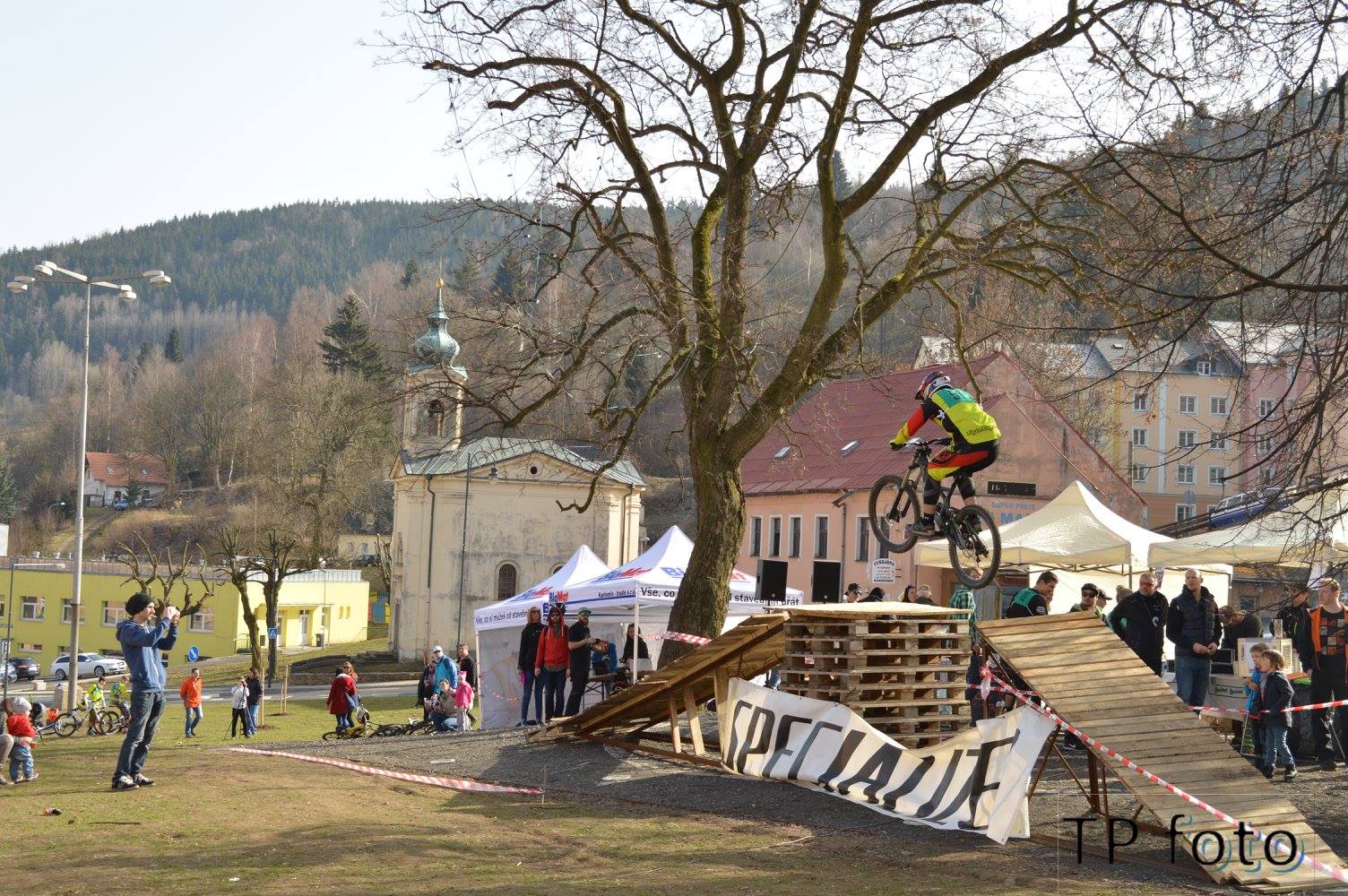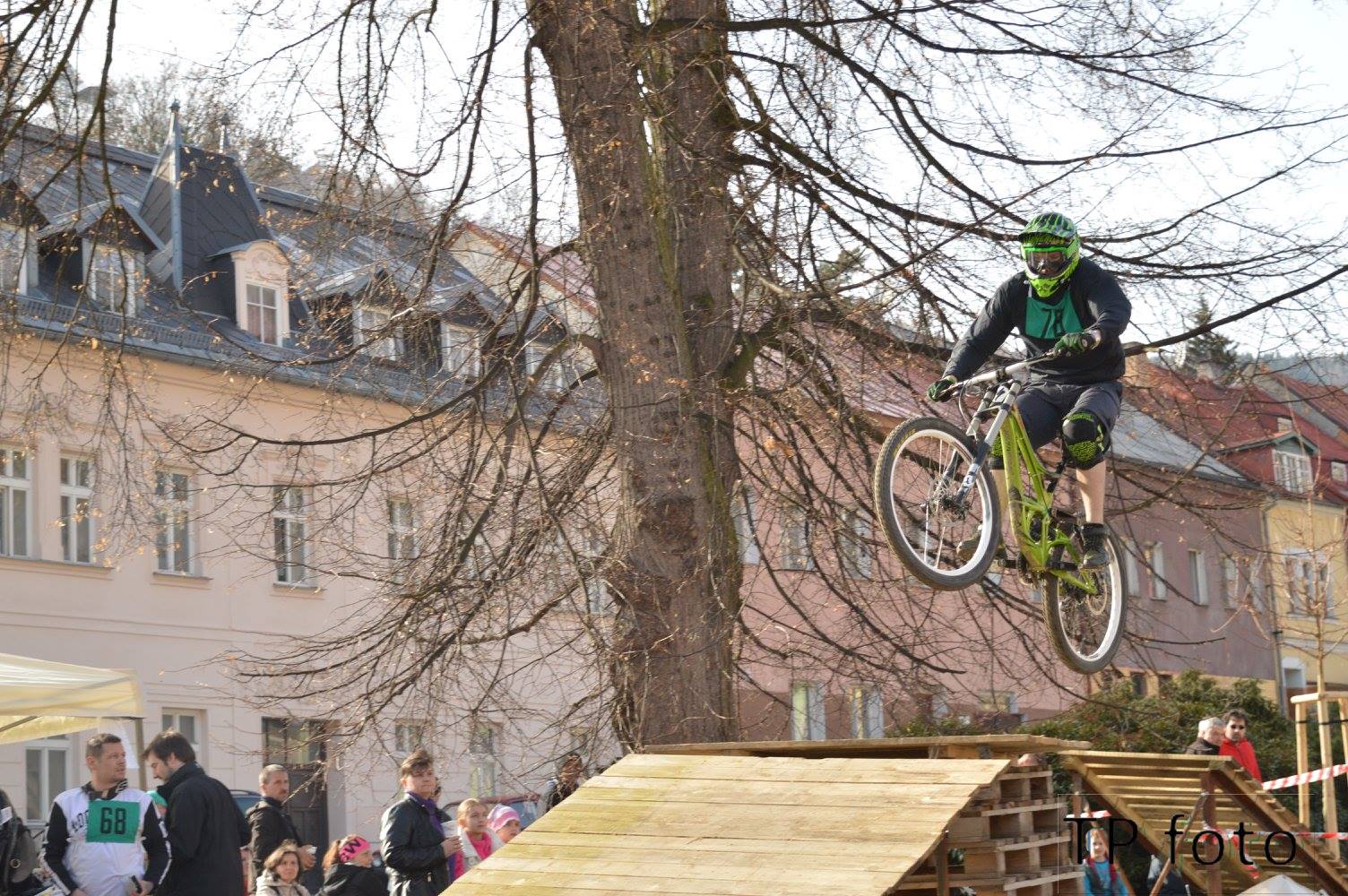 The whole weekend was characterized by pleasant atmosphere accompanied with sunny weather and with cheering of crowds. First place took Jakub Riha with time 1:17.3, closely followed by Marek Petelik with a gap of seven tenths of second. Third podium place was taken by Martin Mitvalsky. Last year's overall winner Alexandr Sidor finished seventh.
Podiums:
Jakub Riha (CZE) 1:17.3
Marek Petelik (CZE) 1:18.0
Martin Mitvalsky (CZE) 1:18.6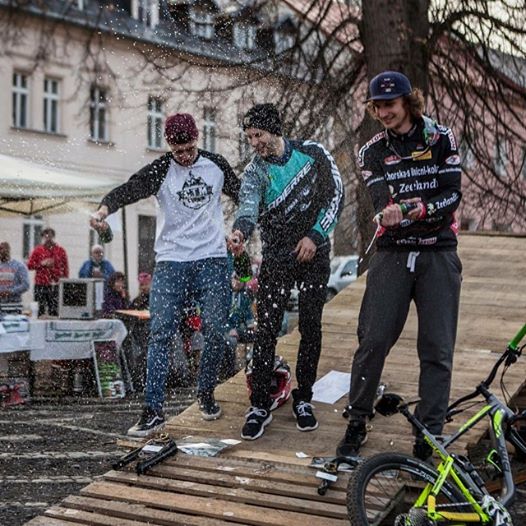 Complete results here.
The event moved to rock pub Slash bar in Karlovy Vary for celebration and for special input from Fullface Productions who prepared premiere video edit from the best of their production. A few riders left the after party thinking about start of the Kamikadze race on Sunday.
Thirty riders managed to climb hill Klinovec where the starting point was located for the mass start race. A 4,5 km long track on snow, mud, tarmac had to put smile on riders' faces. First rider, David Beranek managed to cross finish line in eight minutes. Second place went to Michal Beck and third took local rider Dan Kaspar.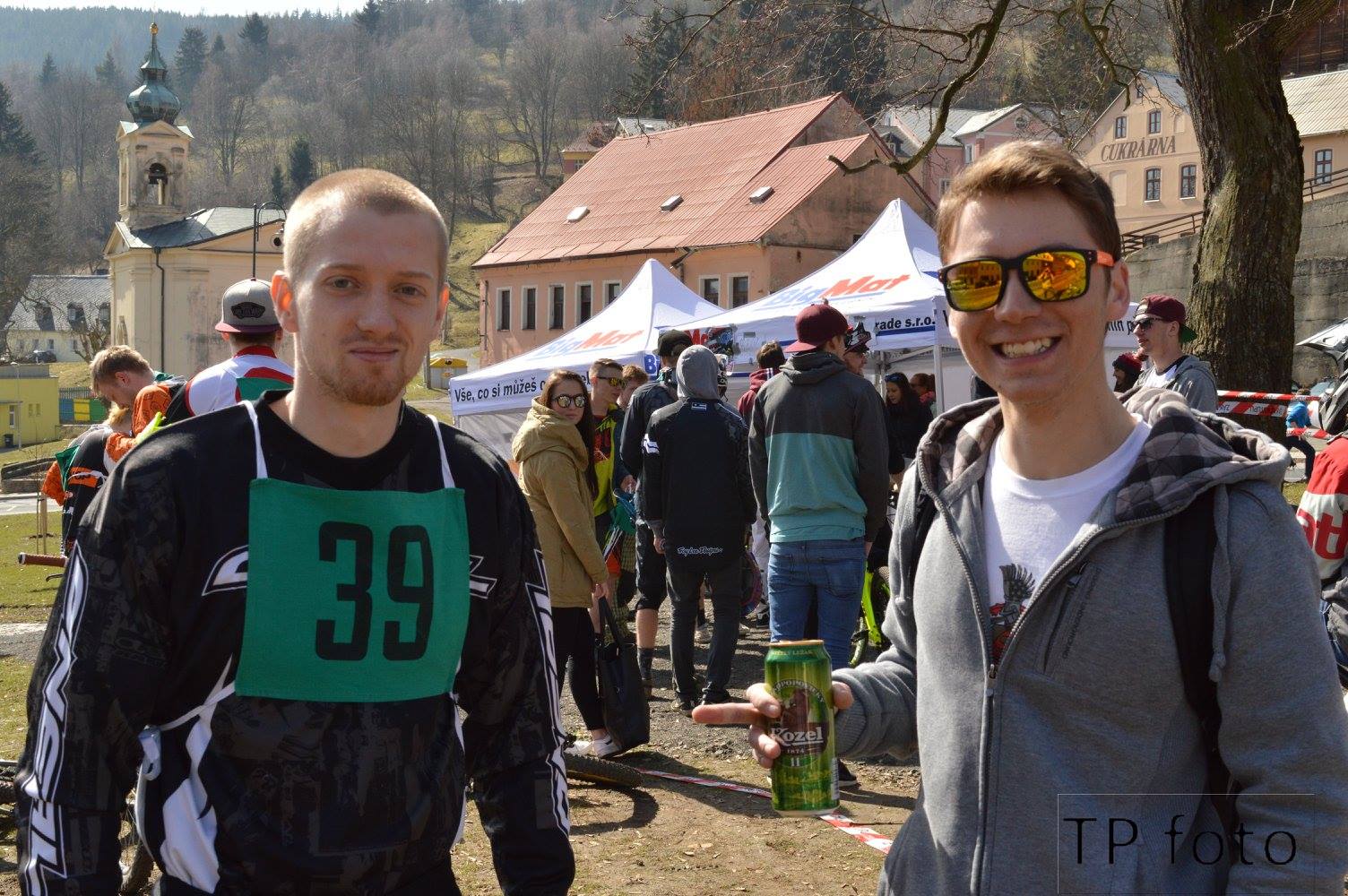 The second stop of Czech Downtown Tour will take place in Usti nad Labem from 14th to 15th May. Track will be changed with new features. Do not oversleep registration. The list is half-full already.
Official video from the race by Fullface Productions:
Headcam footage from Dominik Dostal – 18th:
Photo: TP foto
Source: Downtown Jachymov
@Urbandownhill.bike