After the successful races in Jáchymov and Ústí nad Labem, the third race of the Czech Downtown Tour is coming. This part will take place in Rakovník, a picturesque town in Central Bohemia. This is already the ninth year. As usual, Downtown Rakovník is part of the weekend cycling festival Rakovnické cyklování, with a lot to offer to all biking enthusiasts.
At the previous races, the organizers came with significant changes to the tracks. Although there have not been dramatic changes to the track profile in Rakovník, the first section will also bring a narrow and challenging trail. You can expect a load of different surfaces types, sometimes even very tricky, where the racers must prove their skills and concentration. There will also be stretches too narrow for the handlebar and attractive rider-in-the-air oriented sections.
The entire Downtown race will take place in the afternoon. Those who come earlier are welcome to support racers at the XC race, which will be held in the morning. This race is part of the cup roofed by UAC, so you can be sure the competition on the top will be tough and breathtaking.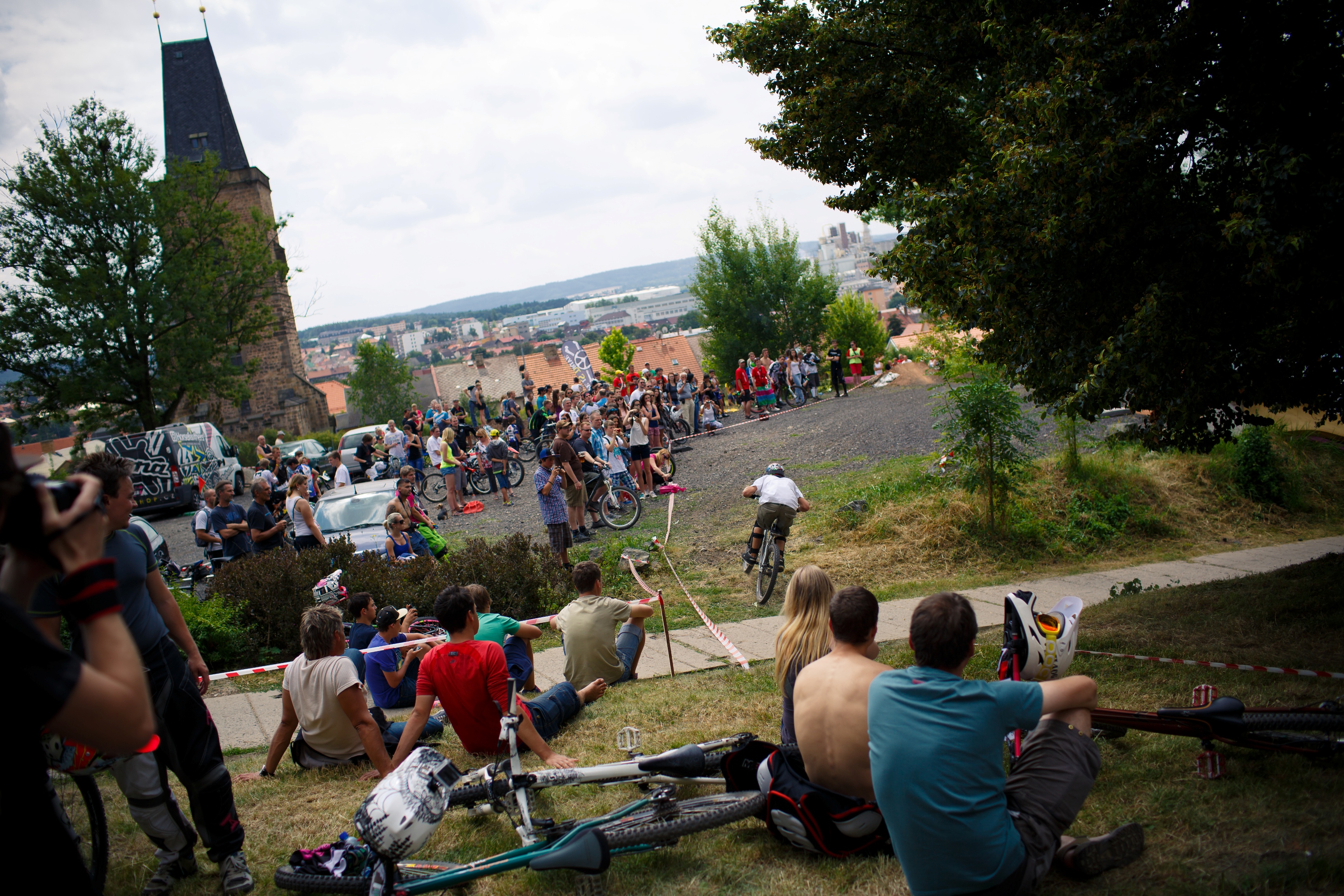 After the XC race, there will be a training session for Downtown at 1 PM, with both competition races following immediately. After the announcement of the results, the program will continue with concerts in a near open-air cinema and an open-air disco in the town square. Of course, the great atmosphere at Tyršák swimming pool is guaranteed. Accommodation is available at this site, as well. The evening-and-night accompanying program will include a raffle.
Simply said, everybody who loves biking and cycling is welcome in Rakovník. Come to participate in the races, or to support the riders and enjoy the amazing atmosphere of this event. Registration.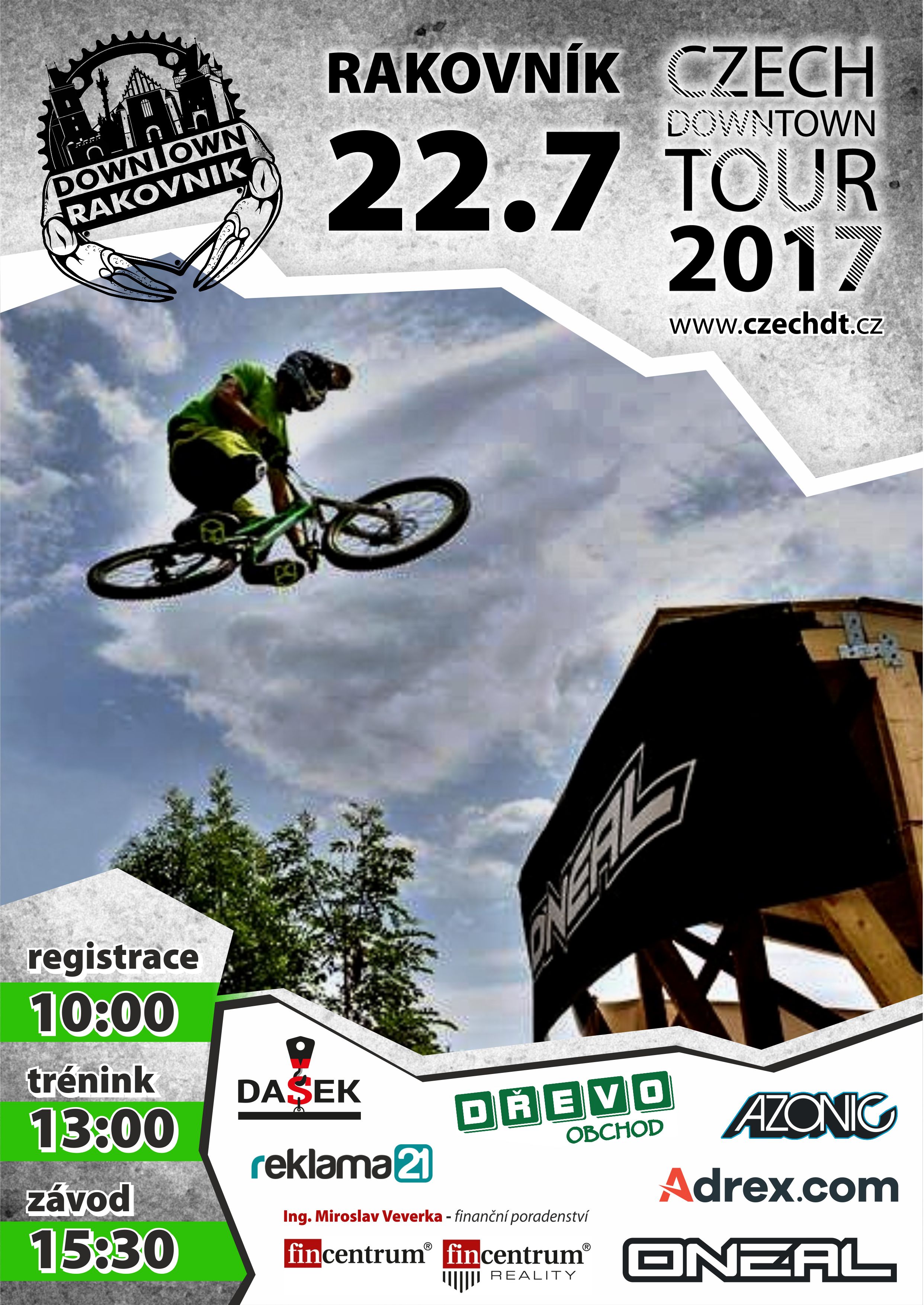 Source: Vítězslav Stránský