Filip Dankanic fastest at first stop of Czech Downtown Series
Mid May belongs to already iconic race in town Usti nad Labem. UL-LET celebrated its ninth year on Czech urban downhill scene. 115 riders registered online, in categories: open, junior, masters and women. Night dual show with 24 riders opened this year's event on Friday. Training and qualifications were happening during day with a small break with Whip contest before real deal. The nicest whip was done by Slovak rider Peter Gnip, following Reinl brothers – Pavel and youngster Nicolas.
Two lines were designed with slightly different obstacles at beginning and the end of the track. Right line was faster up there, but slower at the finish line. Comfortable show ended with two final runs between Pavel Reinl and Mira Kabelka. Close race, in the end Pavel Reinl was the winner.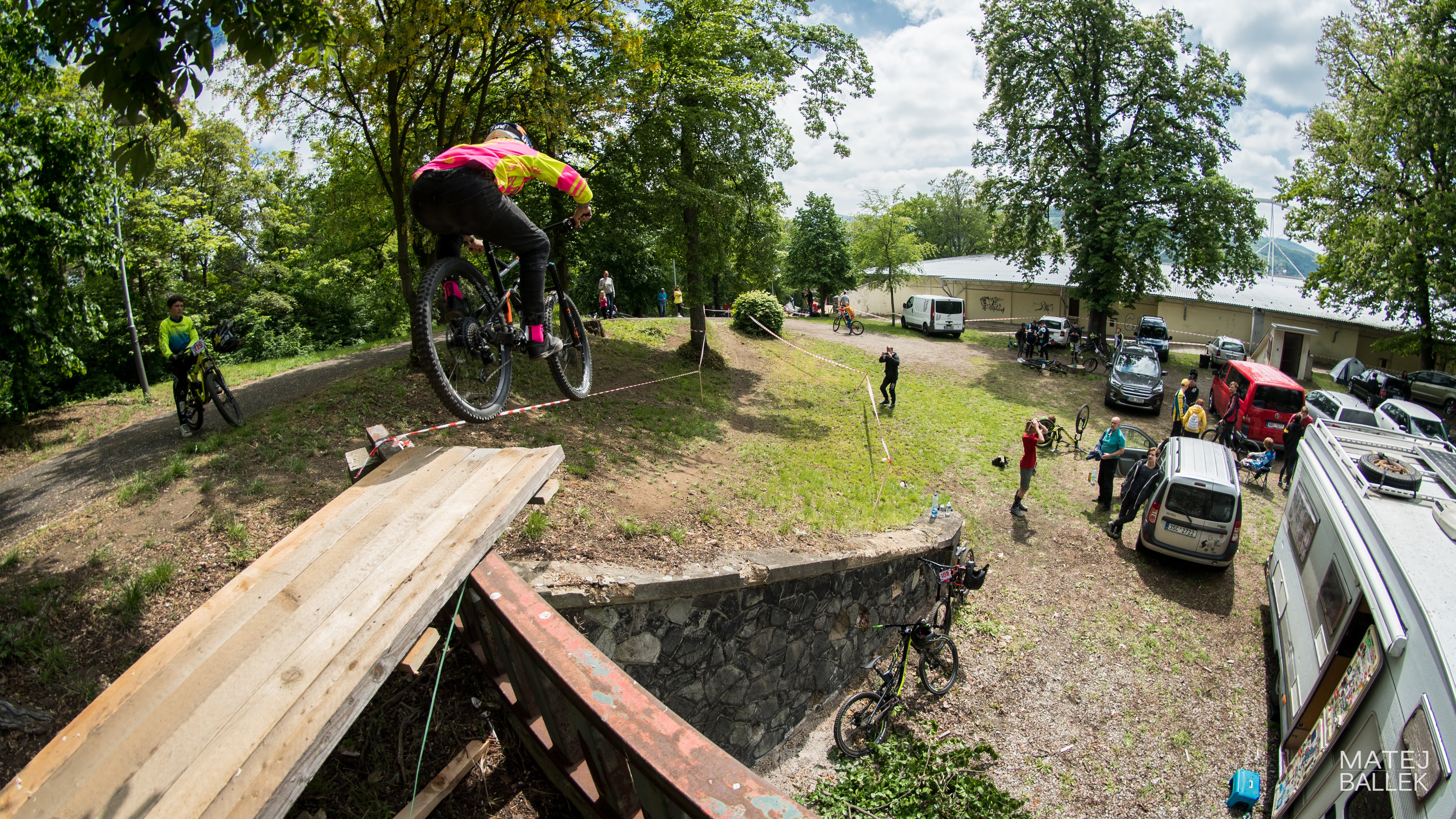 Race day. Starting from the same stairs, then small drop to off camber section. Now you need to speed up as beautiful 2019 "Mastodont" jump waits you with sings: No Brakes – Speed Up – Go For It! You kinda need to go for it…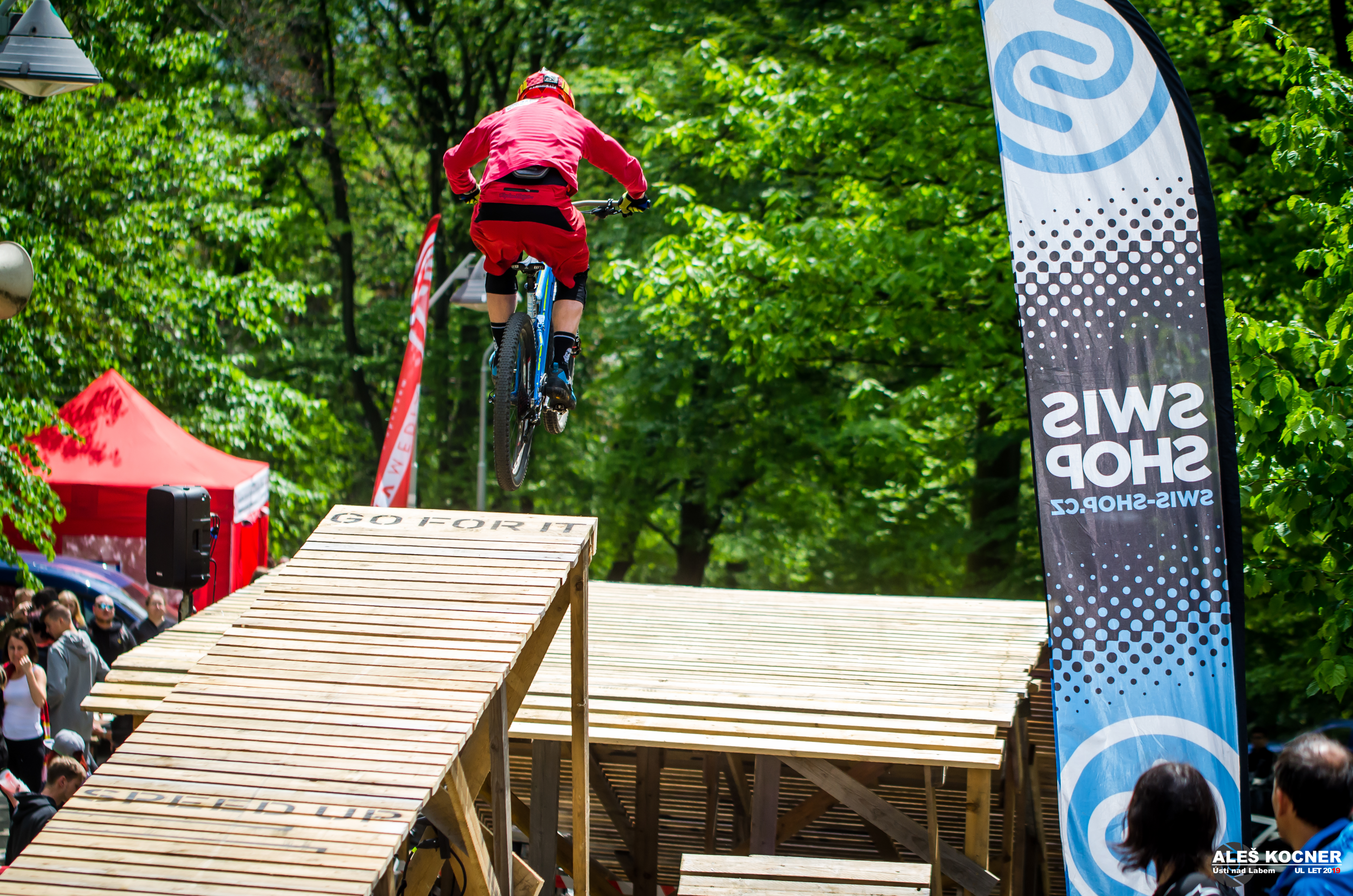 Smooth landing, left hand turn and brakes. Now avoid trees and squash jump as much as you can. Tarmac does not allow mistakes. Out on streets you need to pedal again where wooden logs wait you. Poor bikes, second part hurts.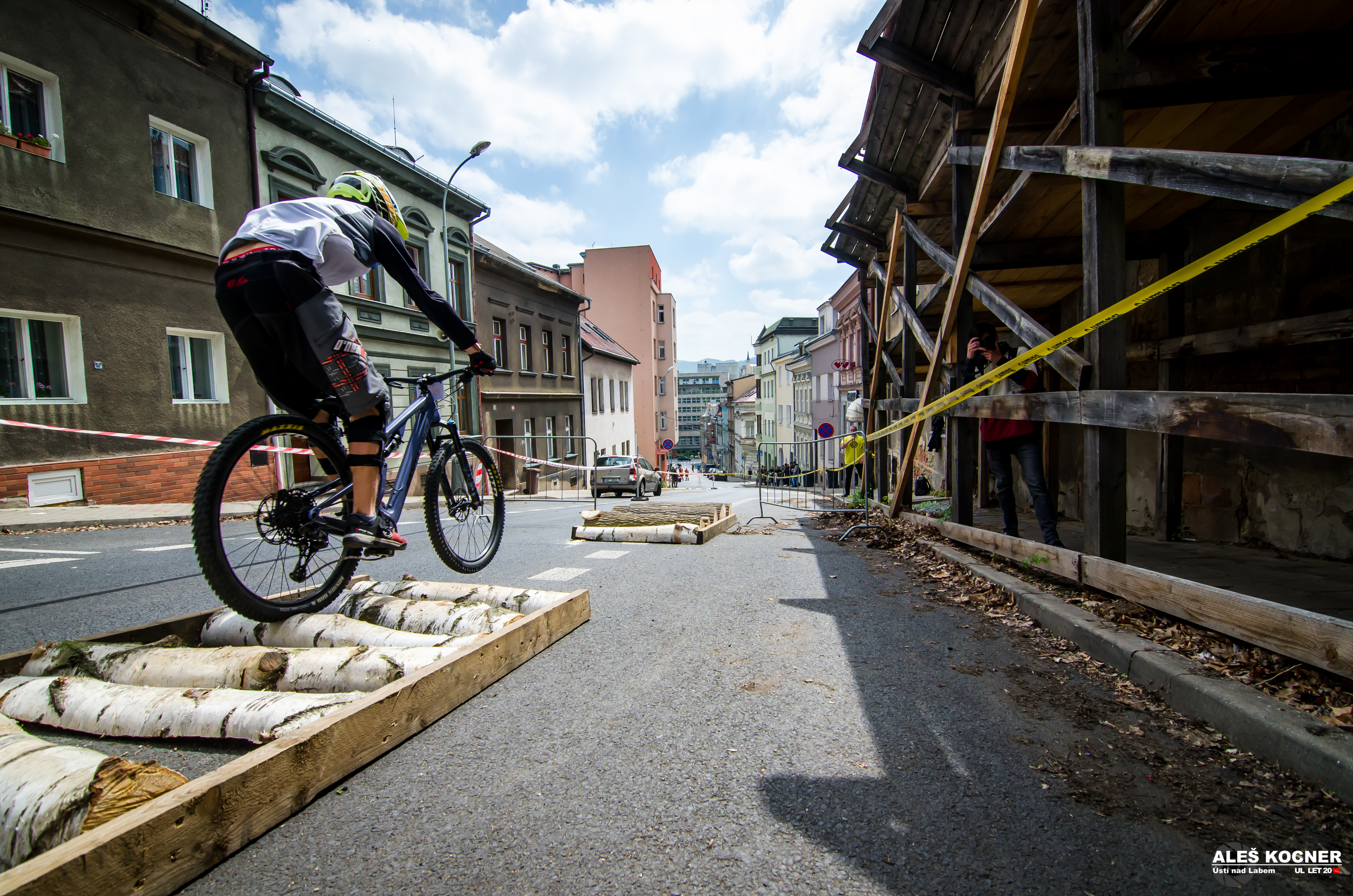 Brakes again and long left turn following with the opposite and jump on stairs. Pedal hard again and find sweet spots on next few seconds which ends with turns and stairs. Say hello to police and pedal hard as you would loose freedom. Critical section indeed. Lovely and huge drop on stairs and you find yourself at the last double. Sweet landing, finish line and a beer.
Results in open category were very tight. Top 5 were separated only by one second. Fifth place went to Hynek Strouha, fourth to 2018 series overall winner, Marek Petelik, third place took Pavel Techlovsky. Lukas Huml lost only 0.05 seconds on first place – first year elite rider, Filip Dankanic.
Podiums:
Filip Dankanic (CZE) 1:08.20
Lukas Huml (CZE) 1:08.25
Pavel Techlovsky (CZE) 1:08.41
Marek Petelik (CZE) 1:08.50
Hynek Strouha (CZE) 1:08.92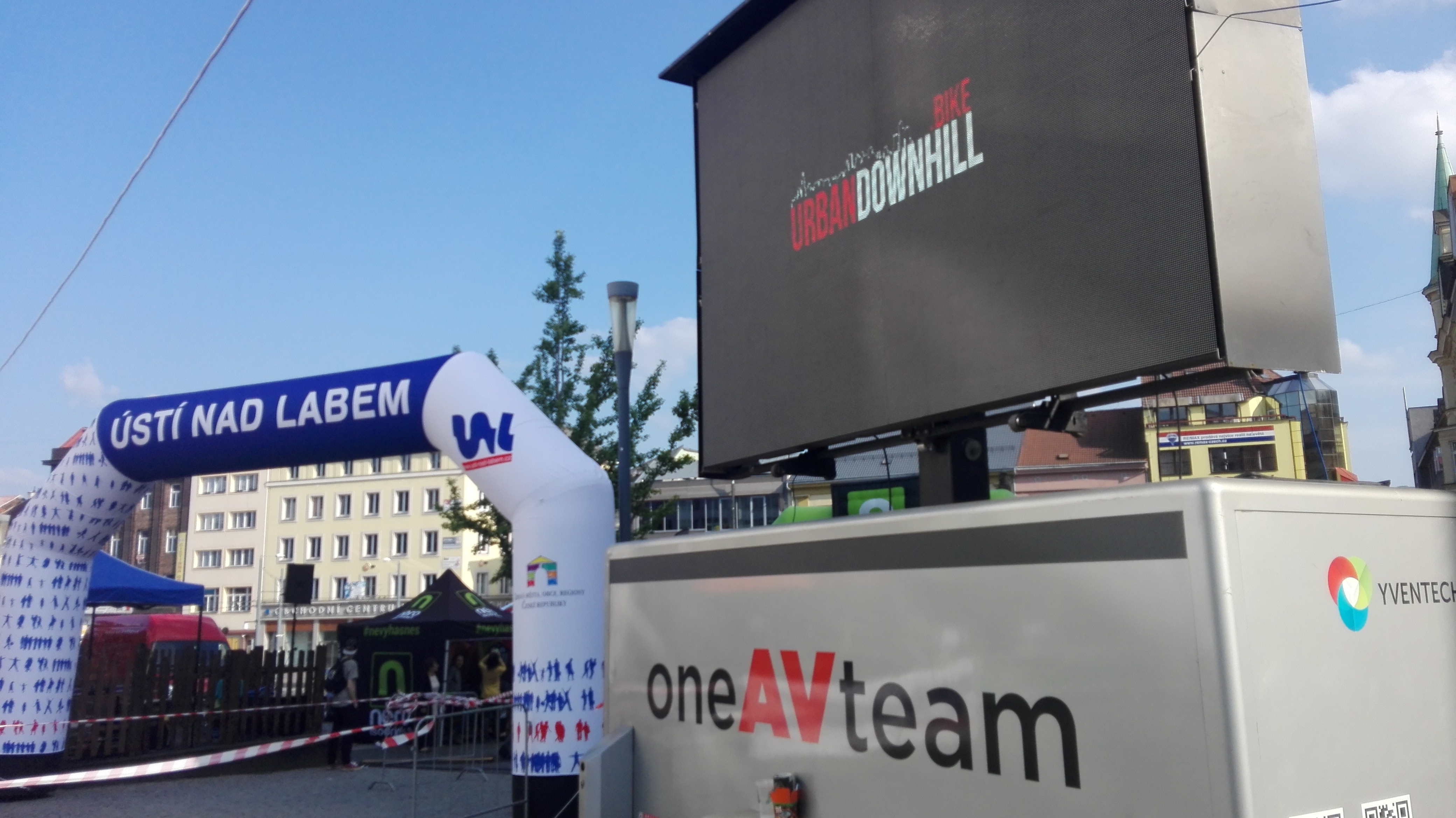 Complete race results here.
The event is growing each year, with better live stream, two speakers and media coverage. Czech Downtown Series includes 5 races where riders compete for overalls. Next race will be held in Pribram on June 8th. Stay in touch!
Official video:
Czech dream team video: Alexandr Sidor 7th open category, Simona Jirkova 1st in womens category:
@UrbanDownhill.bike
Photo: Ales Kocner, Matej Ballek