Filip Polc took sixth win in Santos
Port city Santos, which lies only 80 kilometers from Sao Paulo, hosts one of the toughest urban downhill races in the world. It did not change even this year even while not being part of City Downhill World Tour 2016. The race attracted current champion, Filip Polc. Organizers prepared completely new track on Morro do Pacheco, first year the race did not take place on Monte Serrat.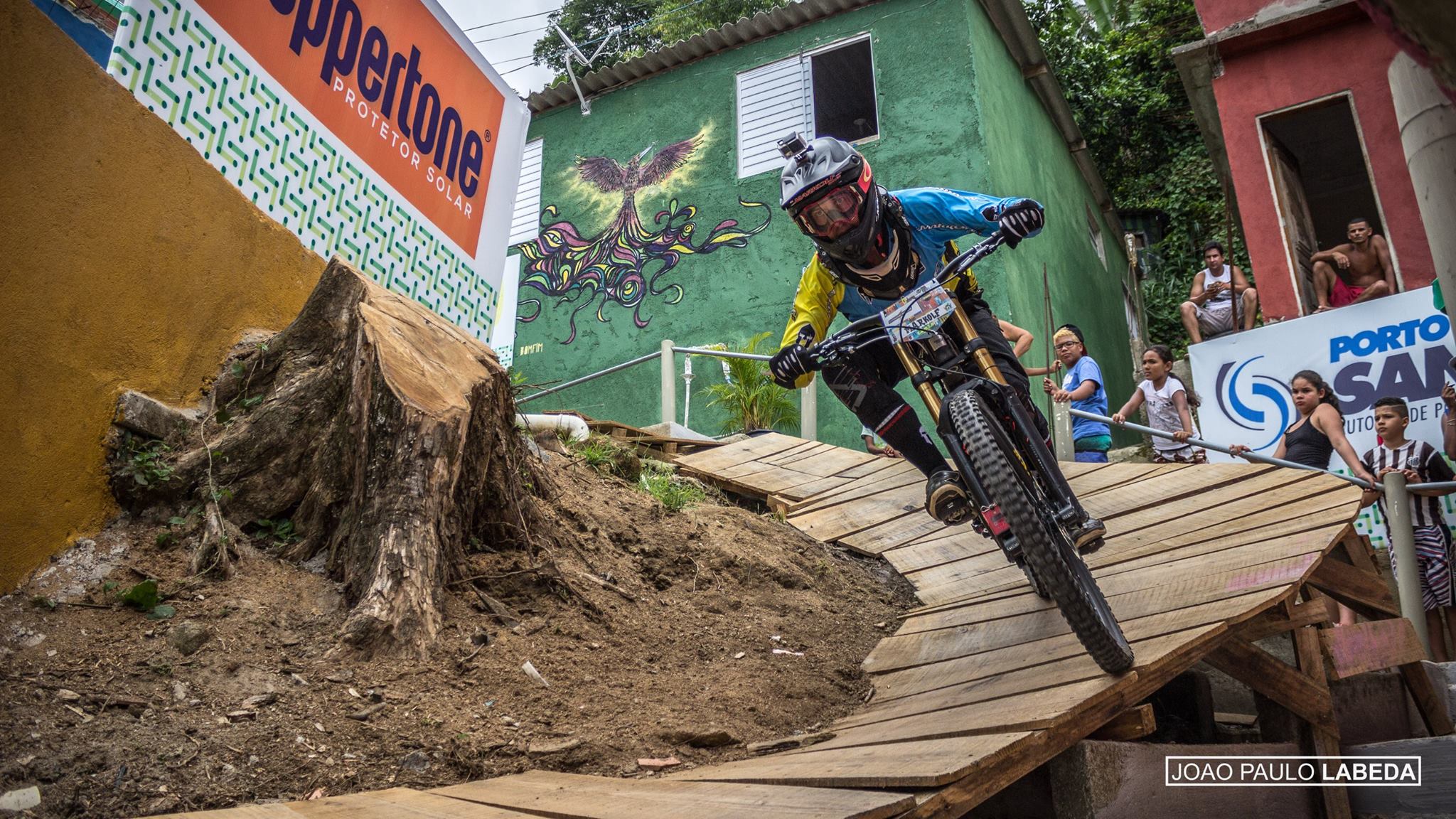 The track felt like one huge and long stairs section with occasional straight sections and turns.
Riders were sometimes sliding on stairs sections.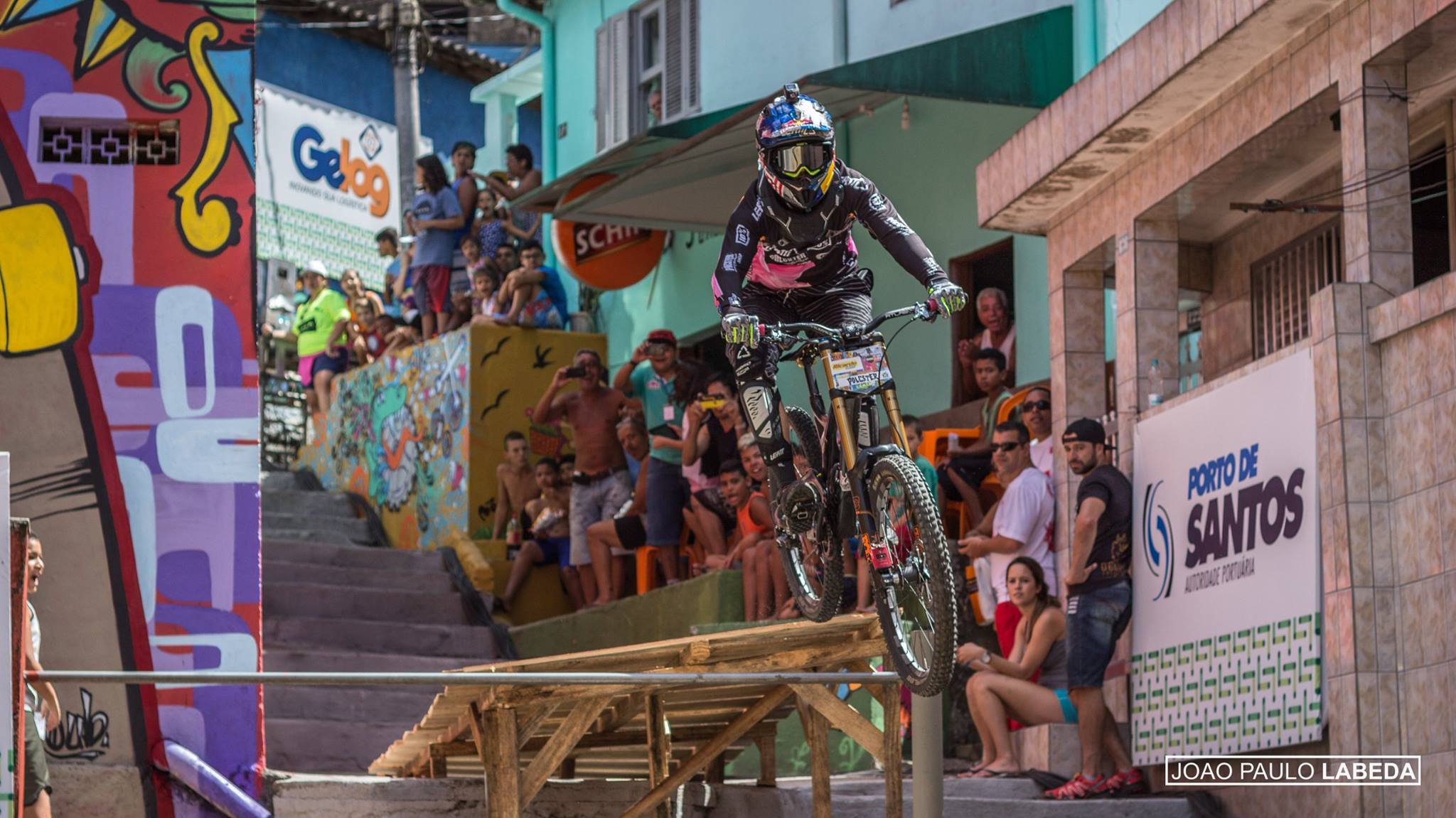 Crowd in Brazil was fantastic and cheered loudly.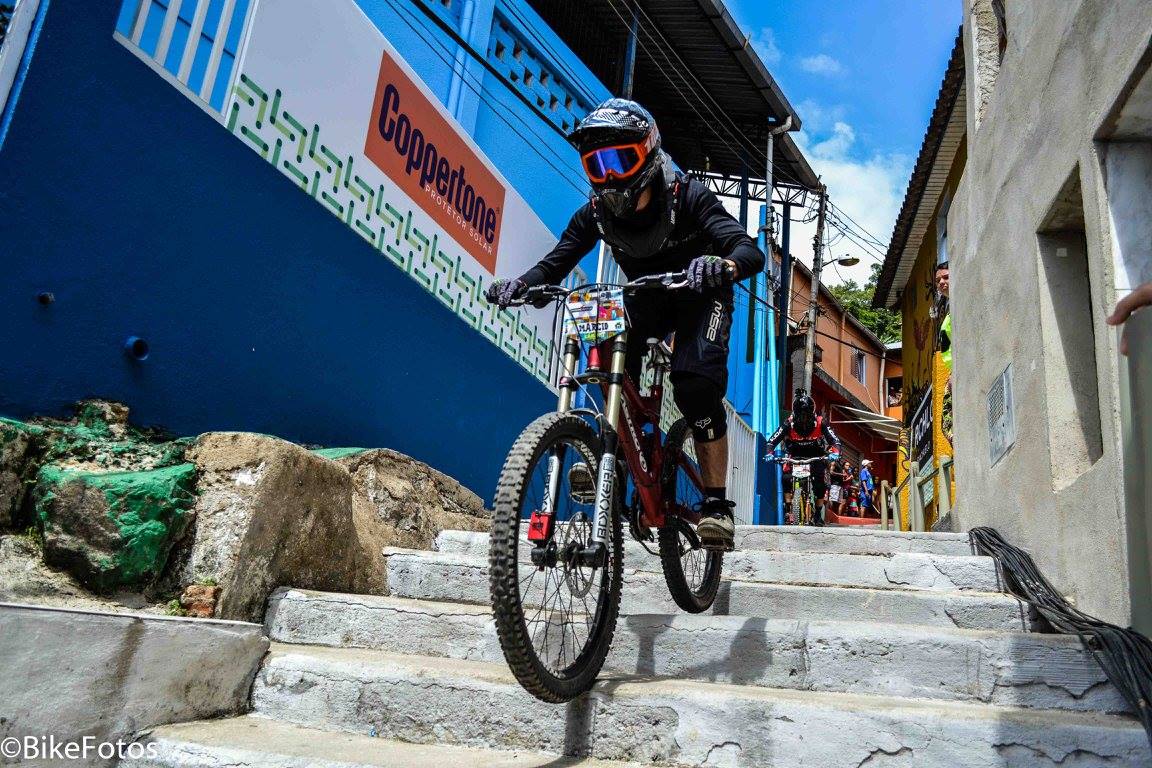 Racers were flying through narrow streets and pavements.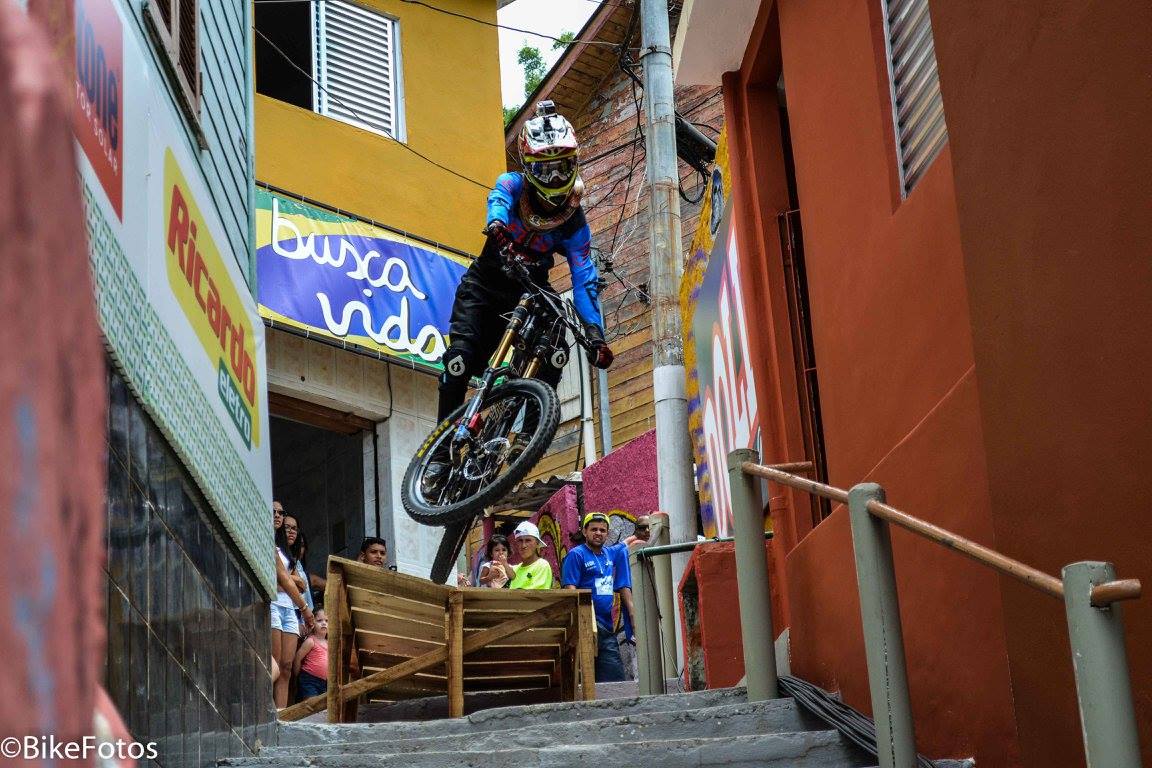 The best time in semifinals was the only one under one minute by Filip Polc. It was on Brazilian riders to beat his time in finals. Two Brazilian riders managed that and reached for lead, Wallace Miranda and then Lucas Borba. It was on Polcster. He made couple of mistakes during his final run in the second part of the track, but he managed to carry more speed through bottom of the track which saved him some time to finish first, but only by 90 miliseconds. Four racers in total finished under one minute.
Podium results:
Filip Polc (SVK) 0:58.895
Lucas Borba (BRA) 0:58.985
Wallace Miranda (BRA) 0:59.400
Guimerton Ribeiro Junior (BRA) 0:59.983
Silvio Cesar Felix Junior (BRA) 1:00.914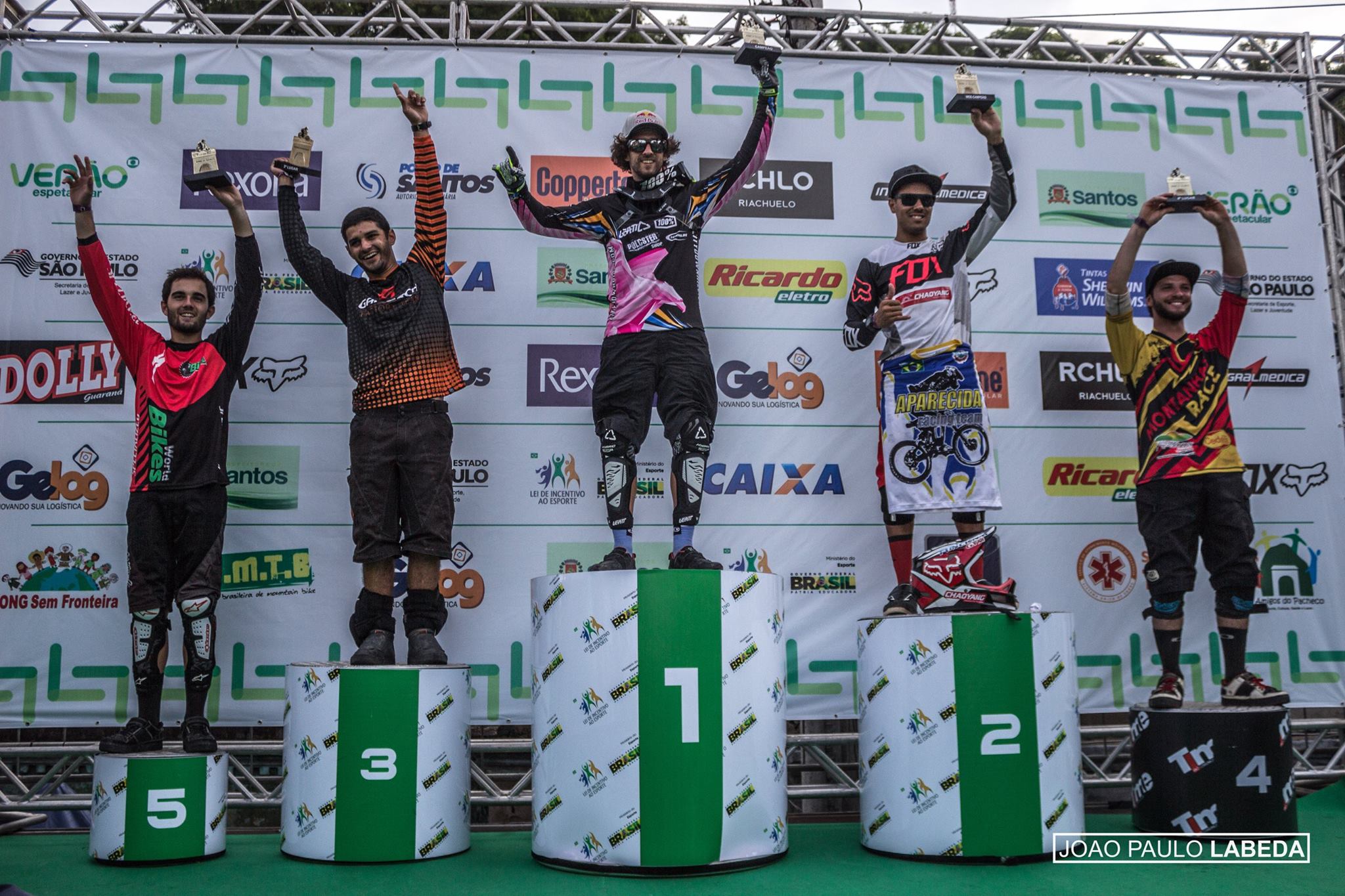 More results from the race here.
Filip Polc was crowned for the sixth time in a row here in Santos. The competition is getting tougher each year, including home Brazilian riders who does not make it easier for current champion.
Headcam footage from the winner, Filip Polc:
Chest mount footage from Gabriel Giovannini:
Live stream record – finals by Esporte Espetacular:
Photo: Joao Paulo Labeda, Bike Fotos
Source: Descida das Escadas de Santos, TV Globo
@urbandownhill.bike