Filip Polc won first stop of French Urban DH series in Briancon
Urban downhill scene moved to little french town located in Alpes region of southwestern France. Similar to Czech Downtown Tour, the French Urban DH series is experiencing premiere. To raise bar of the race, many top contenders were invited and attended the event, including top urban downhill rider from Slovakia, Filip Polc, young Australian rider Remy Morton and South African rider Jonty Neethling.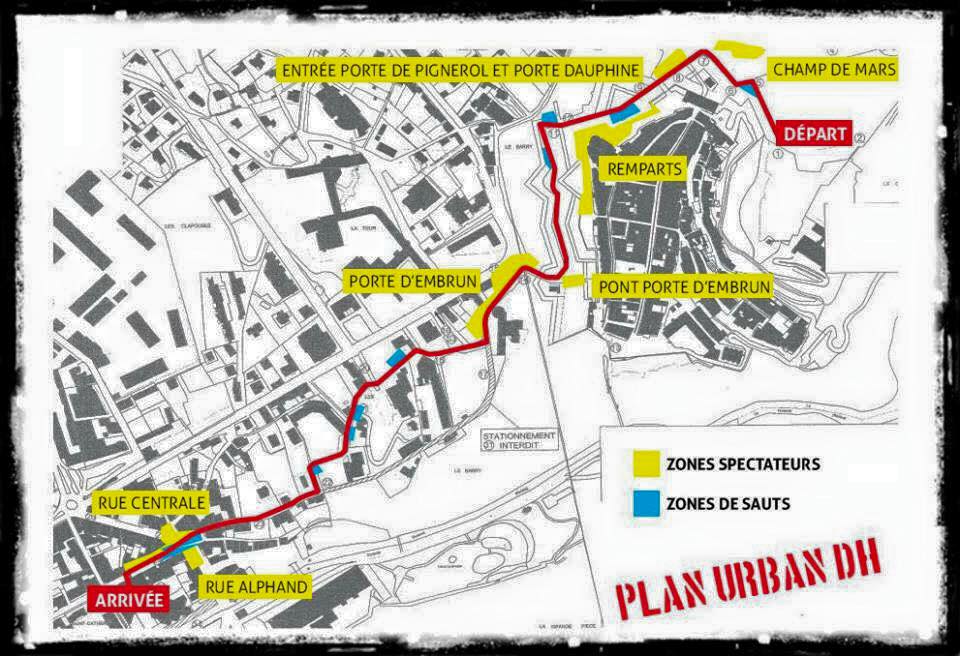 The track started in Vauban's fortifications area, UNESCO heritage site. Sebastien Simon preparing for a run – 18th place.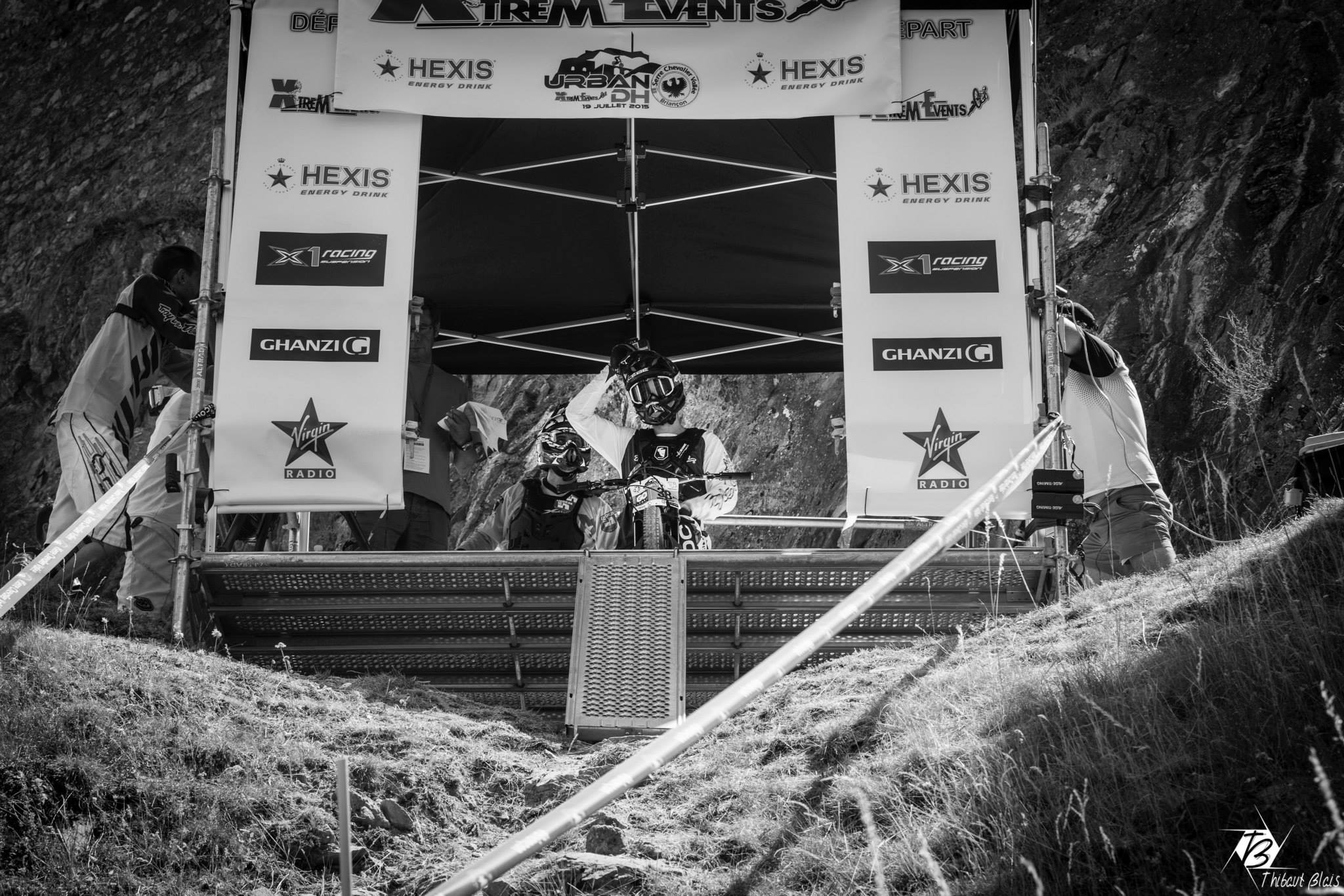 First section followed with rocky singletrail into a drop.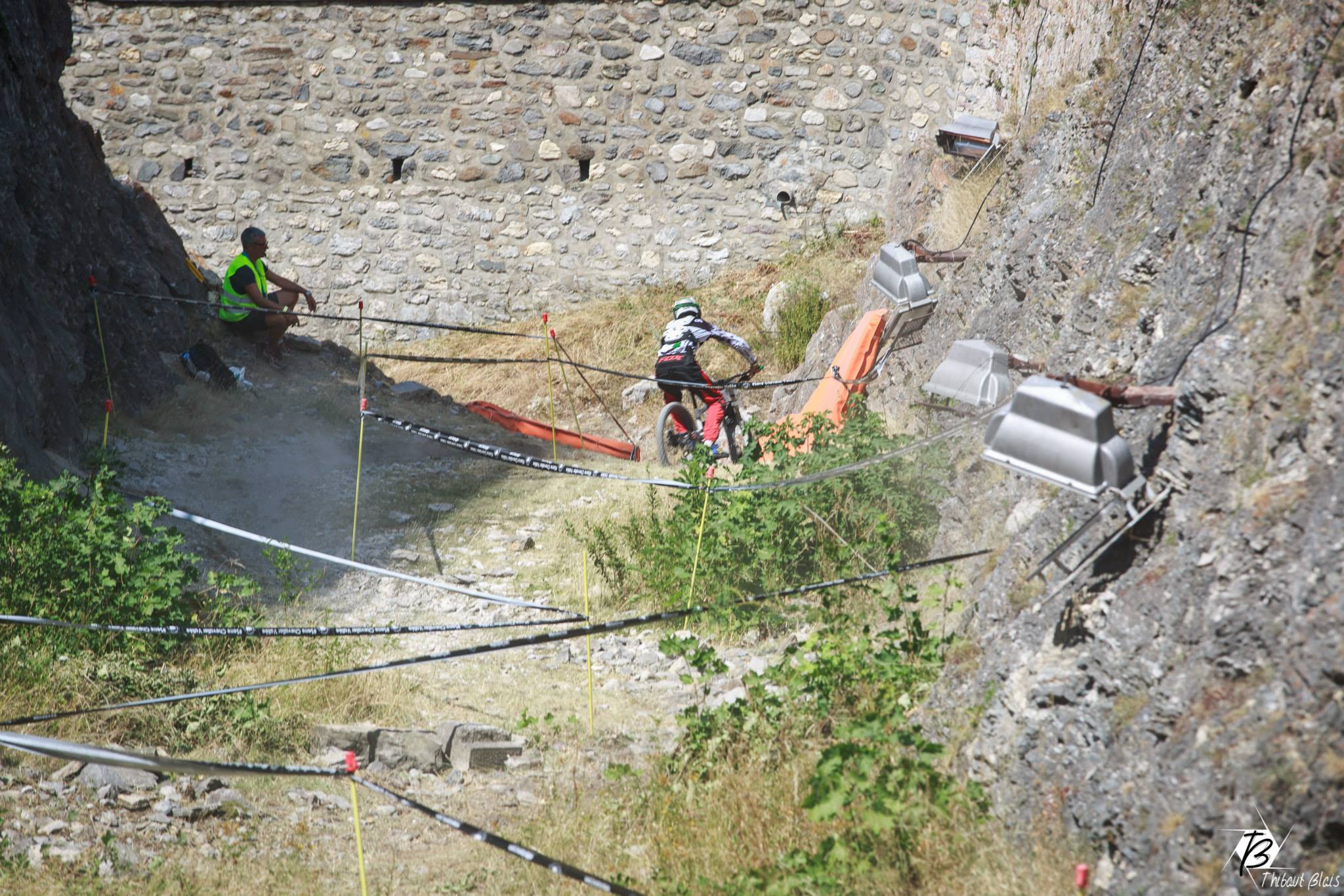 After dropping in riders had to lean into the turn. Julien Chatanger made it look easy.
After couple of turns, riders were jumping a big one.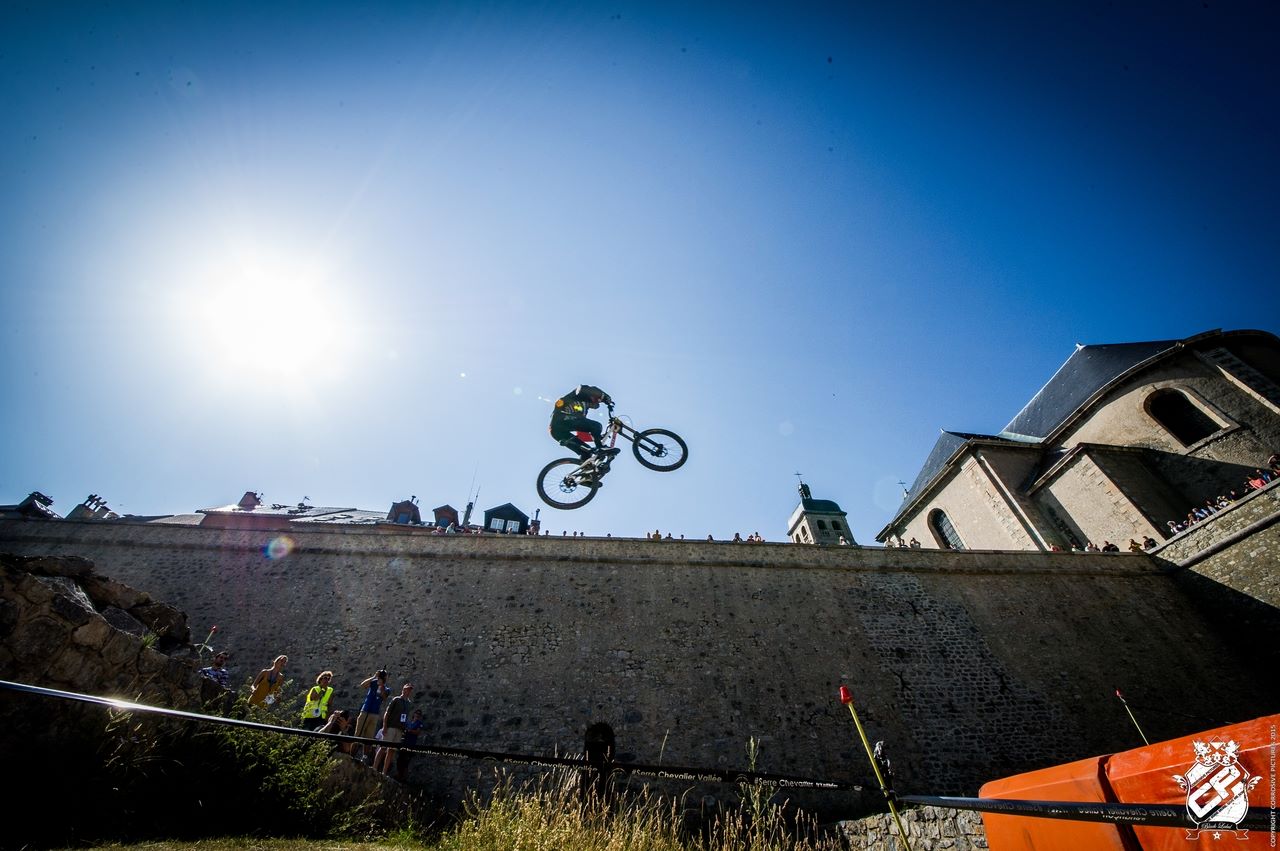 Crowd loved the view from fortification.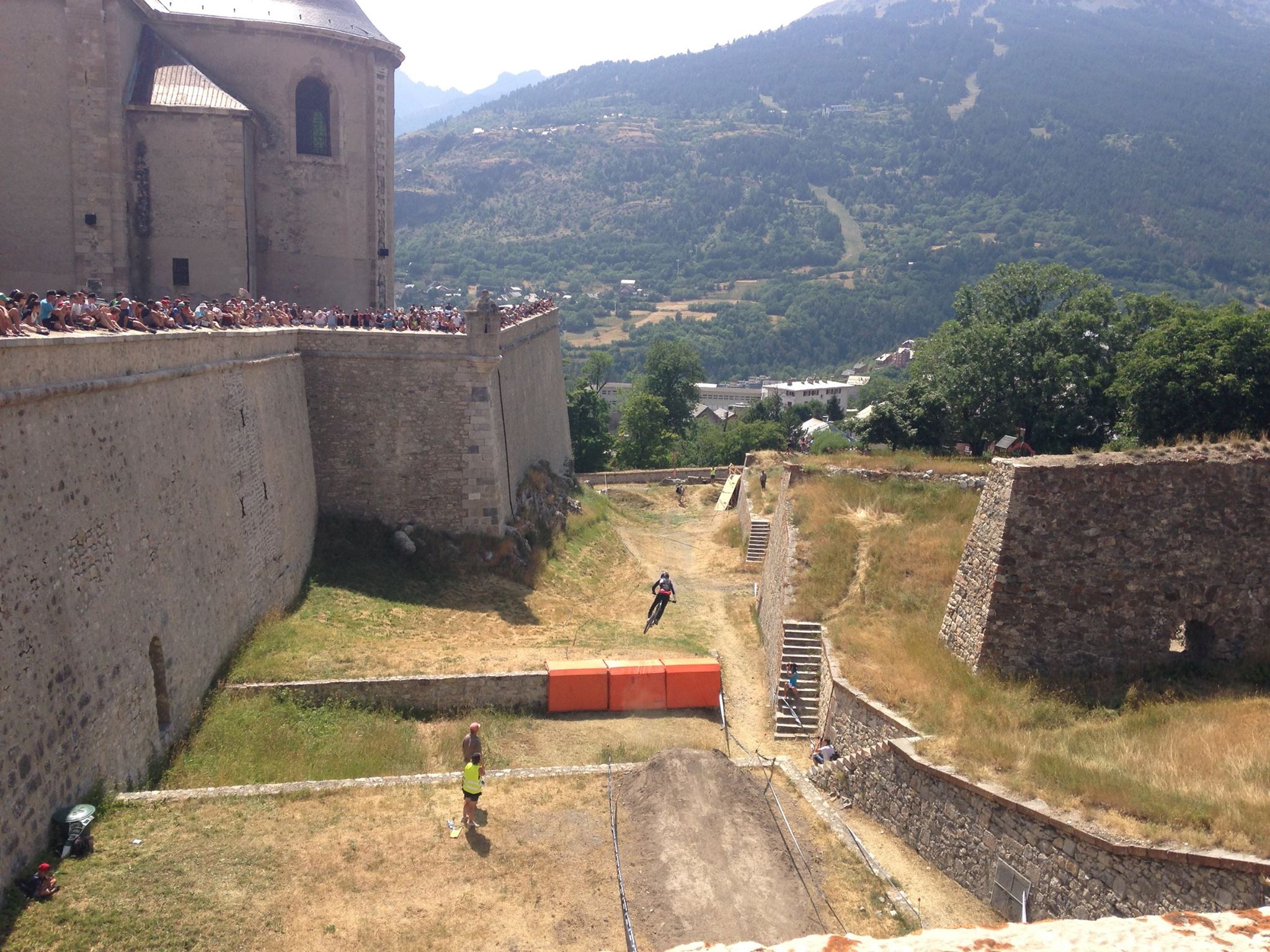 Racecourse went onto walls and dropping off them in couple of seconds.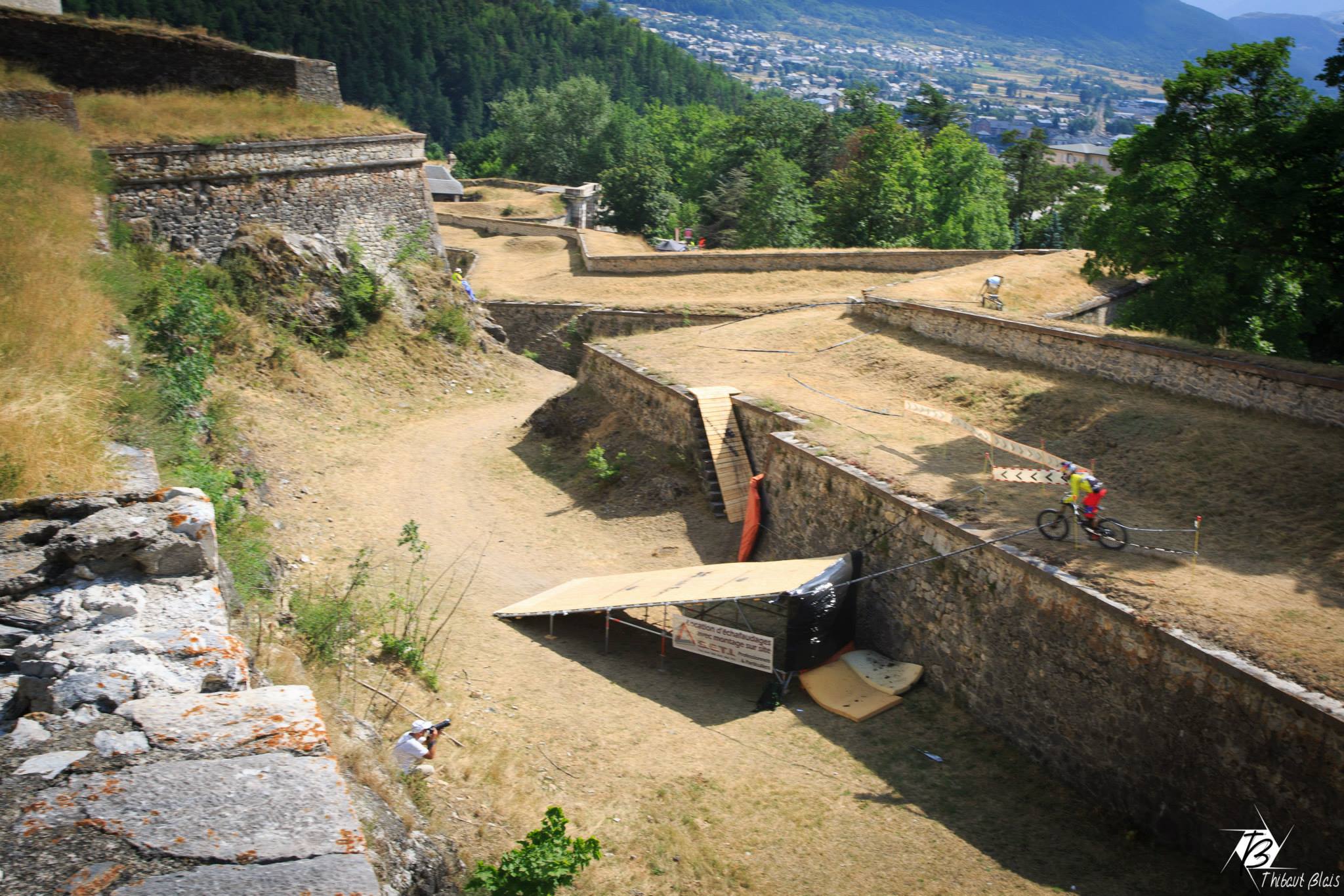 After one and a half minutes track reached town borders. Benjamin Gallard riding on stairs.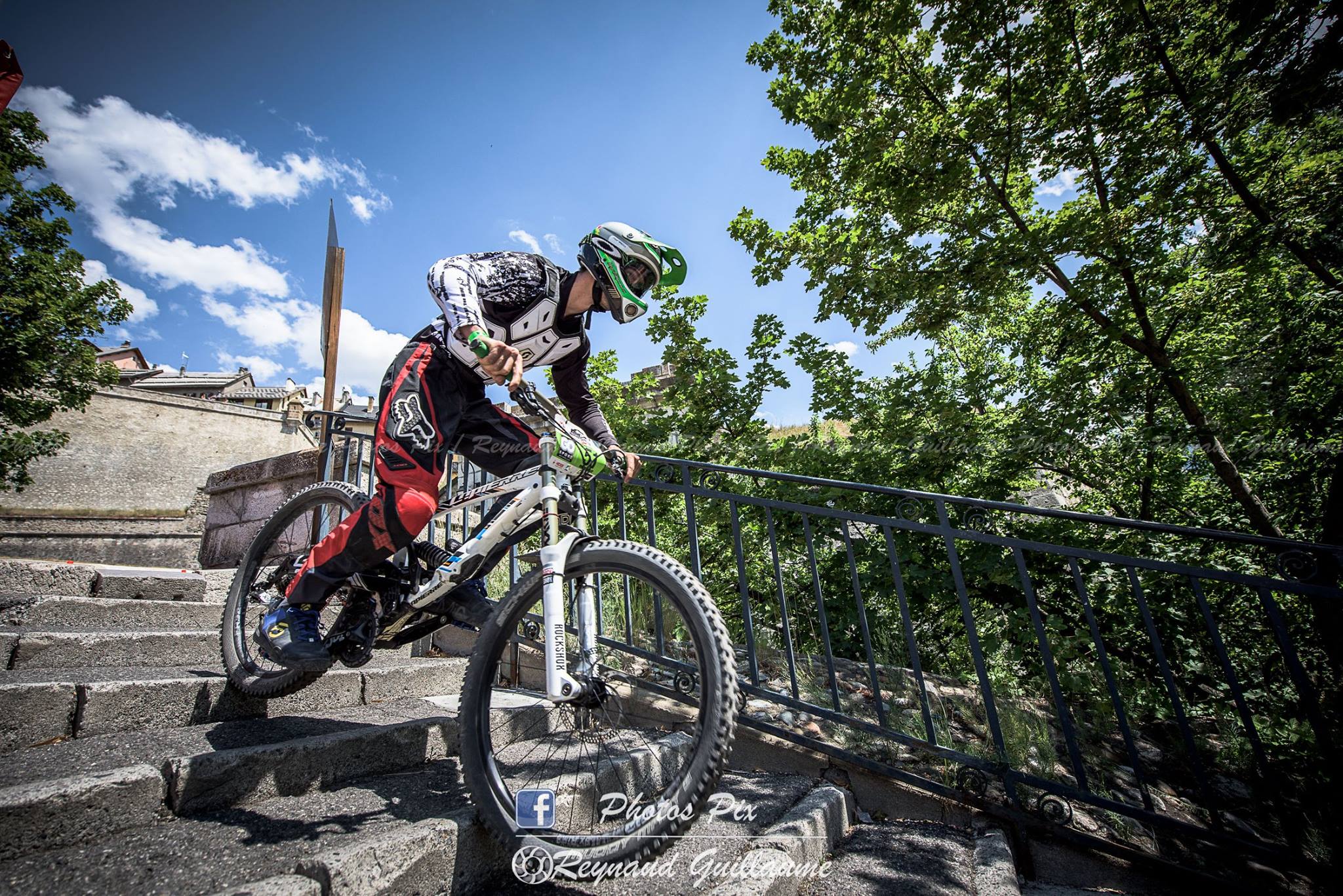 Thomas Lefebvre cornering on tarmac – 22th place.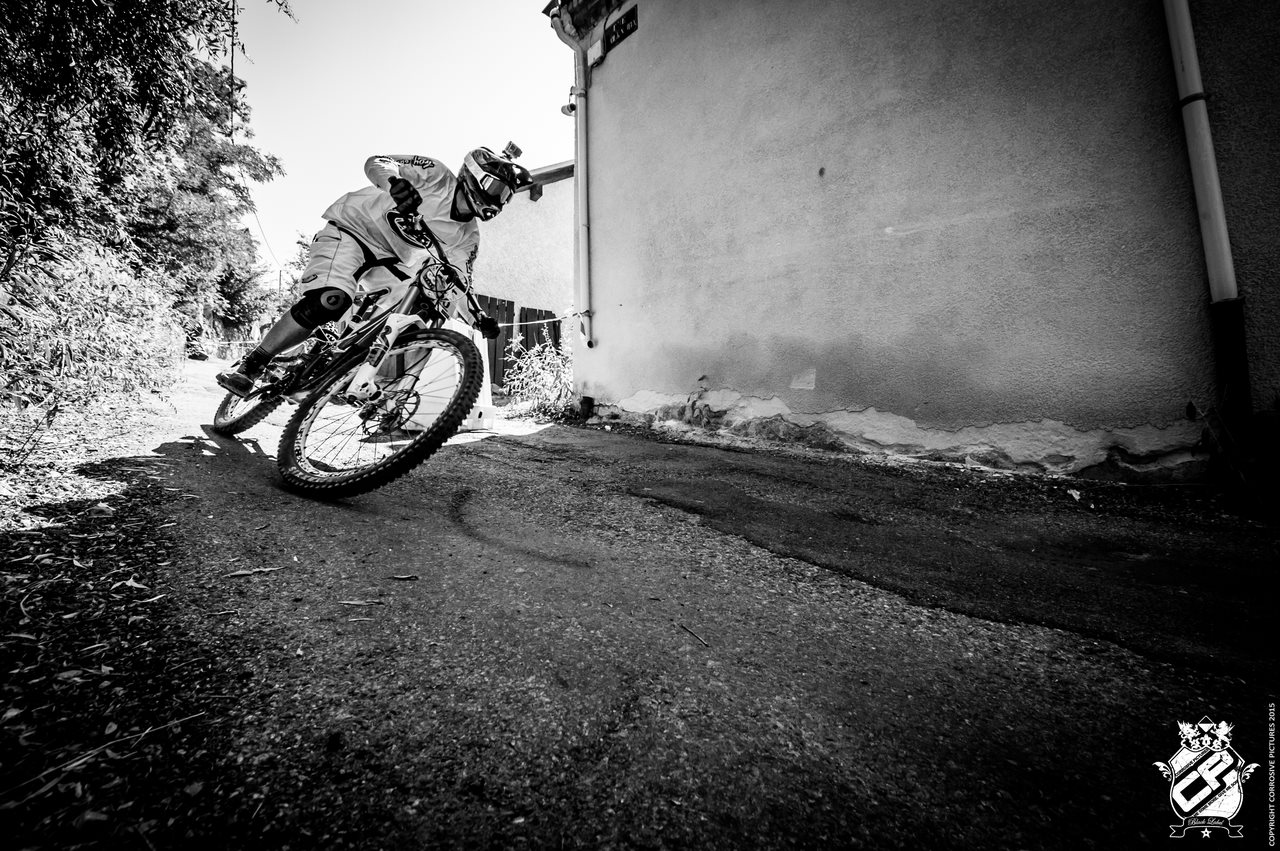 Drien Douillet preparing for the jump over a snowcat at the very end of the racecourse – 13th place.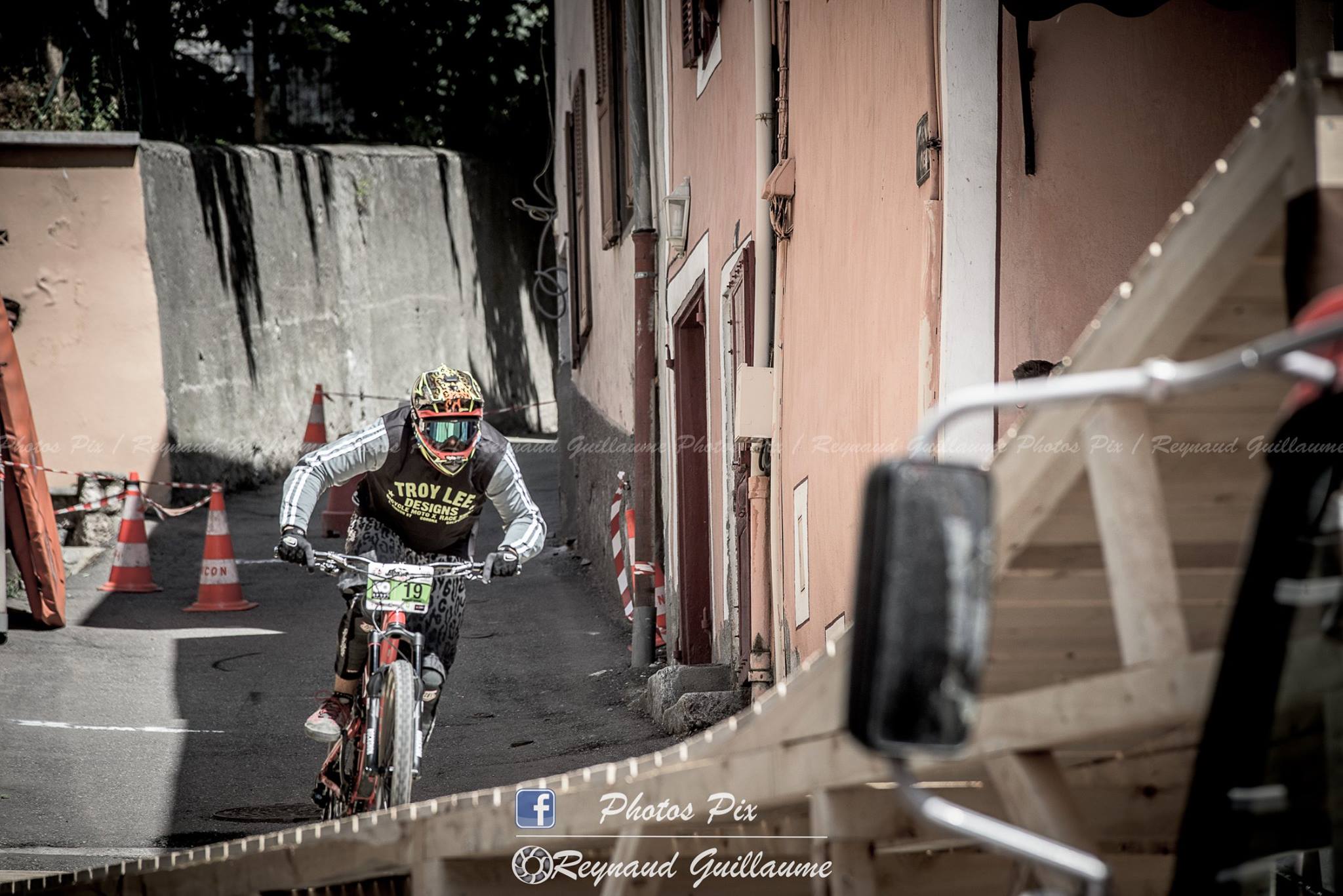 Second biggest jump on the track was the most popular obstacle for audience.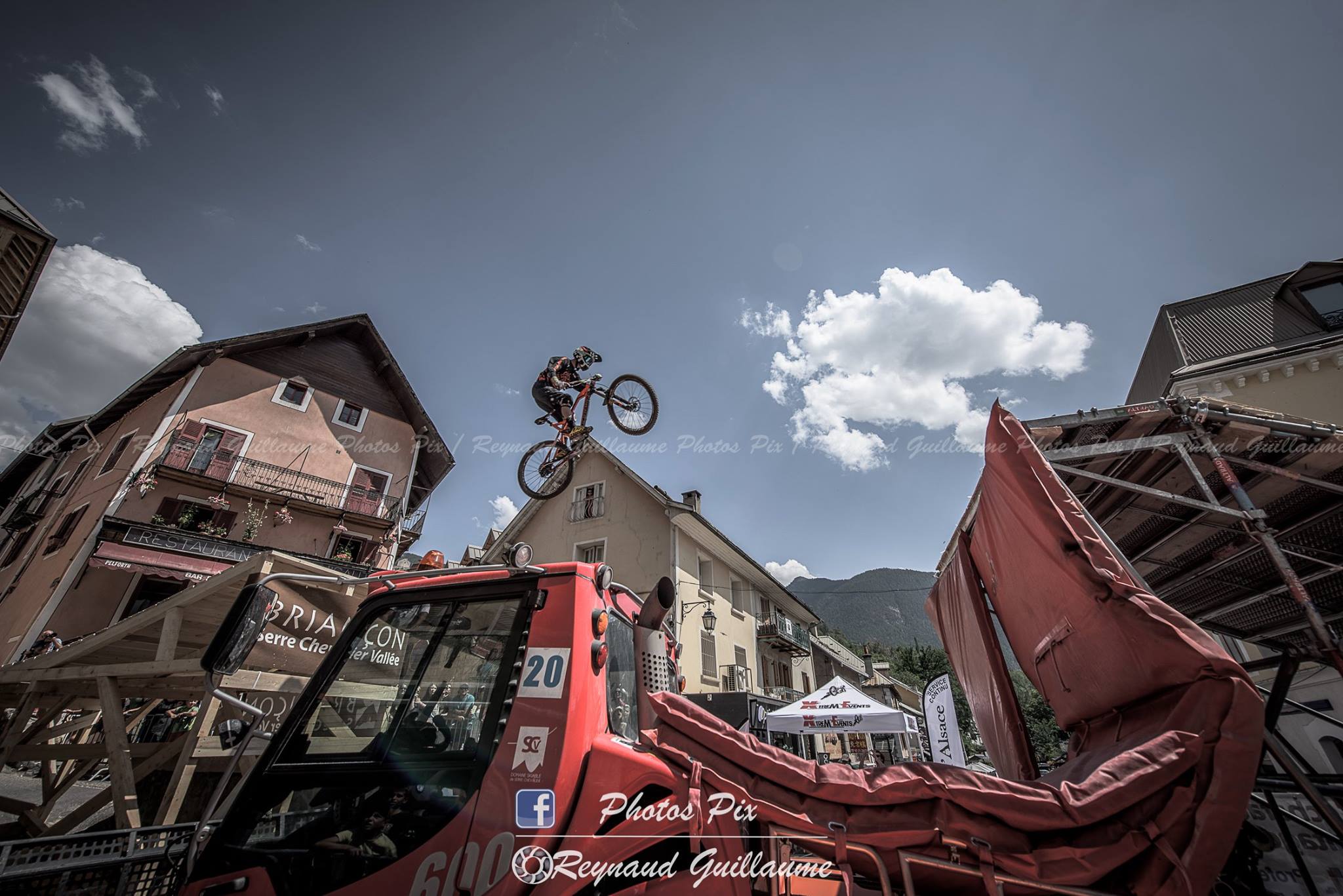 Another view of the jump with hundreds of people in streets of Briancon.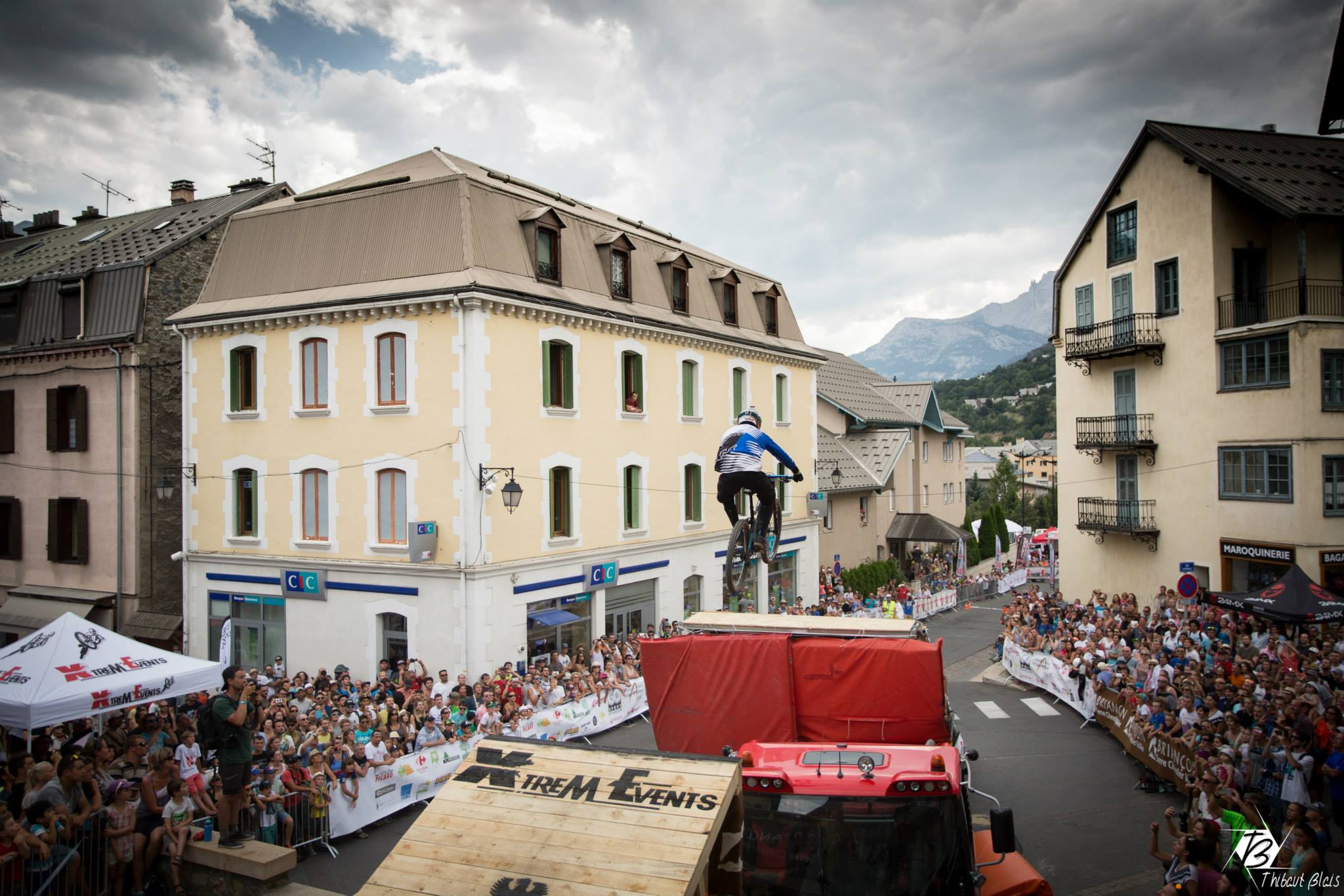 Ange Manggiolini pedalling into the finish line – 8th place.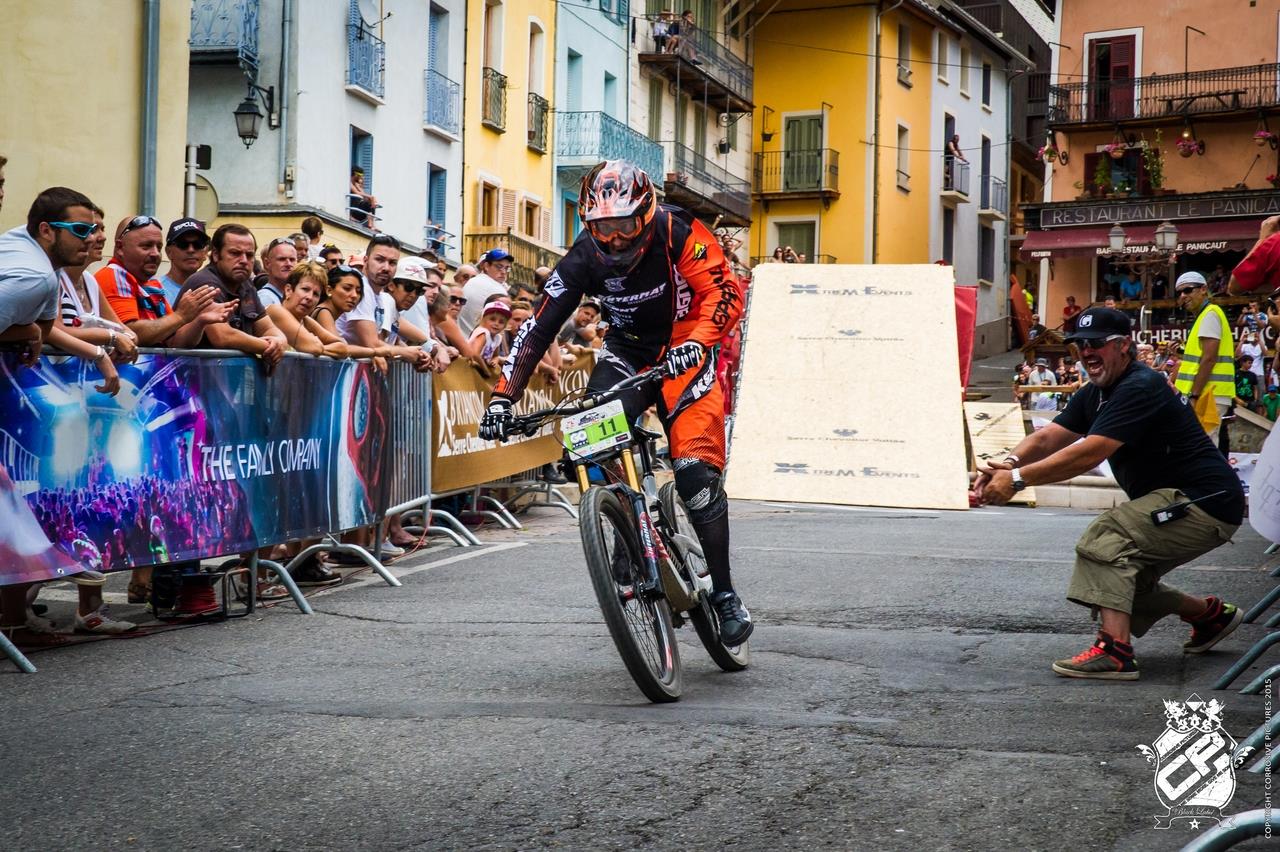 Podiums:
Filip Polc (SVK) 2:11.01
Camille Blanchard (FRA) 2:16.43
Jonty Neethling (RSA) 2:16.43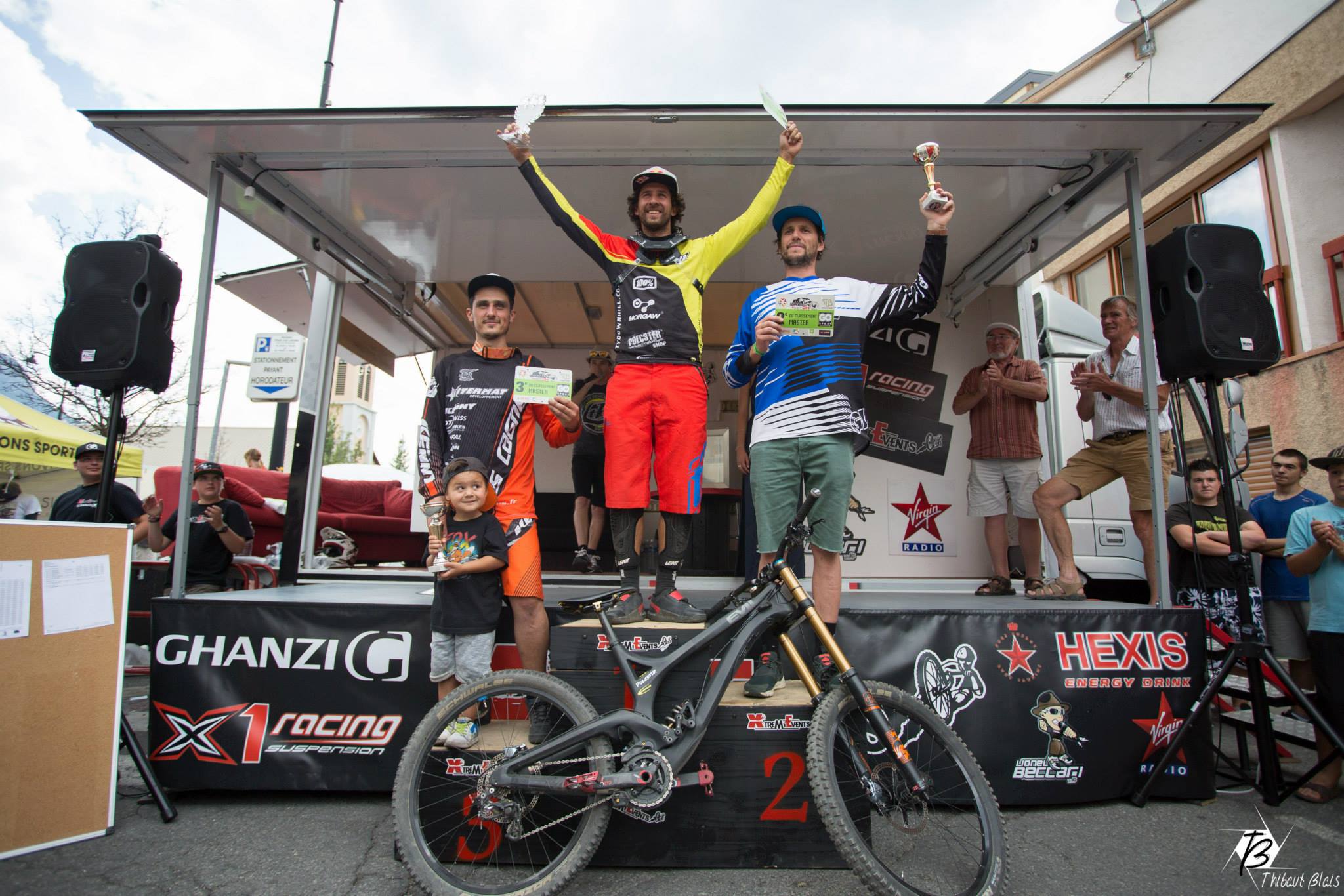 For overall results of best 20 riders, follow Vercors-informatique-chronometrage.com.
As Polc said during an interview for Extrem Events, the venue has potential to host great urban downhill races and he added that he would like to see the event being part of next year of City Downhill World Tour.
One thing is clear, French Urban DH series is already on a good way there as it attracted world top downhill racers. Crowd loved the event, cheered loudly and created great atmosphere for international and local riders.
Video of the race from Valerie Merle:
Headcam footage of Thomas Lefebvre – 22th place:
Chest mount footage of Alex Pelenc – 39th place:
Photo: Thibaut Blais, Corrosive Pictures, Guillaume Reynaud, Ecole de VTT Buissonniere
Source: Xtrem Events