Jimmy Pritchard won long and intense race in Albany
Moving to another part of world, this year's first urban downhill event in Australia took place in western Australian town Albany which lies just 417 km southeastern from Perth.
The track was little different from races in Europe and South America. It began with one and only set of stairs following with short urban section. After 17 seconds riders continued on red Australian soil filled with rock gardens, wooden jumps and berms.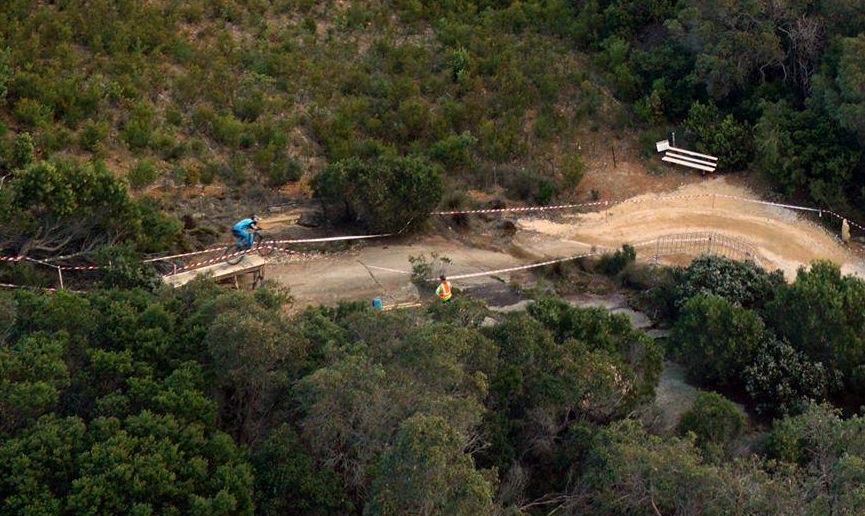 As soon as riders reached tarmac in second part of the track, more pedaling came into action. Travis Pollard jumping wooden jump to flat landing.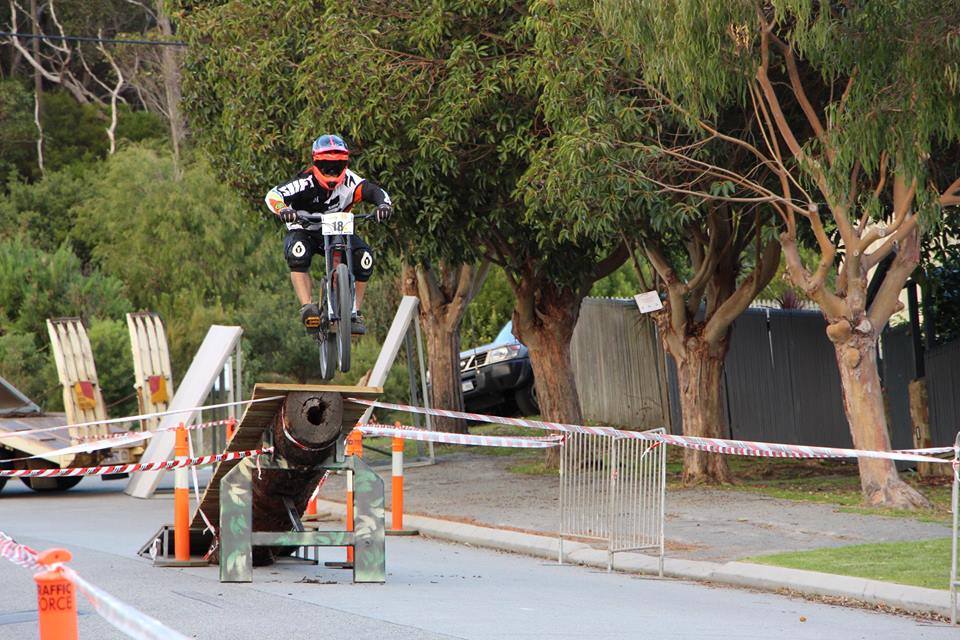 David Backer dropping off youngtimer at the end of truck jump.
Famous container step up was one of the biggest attraction for crowd.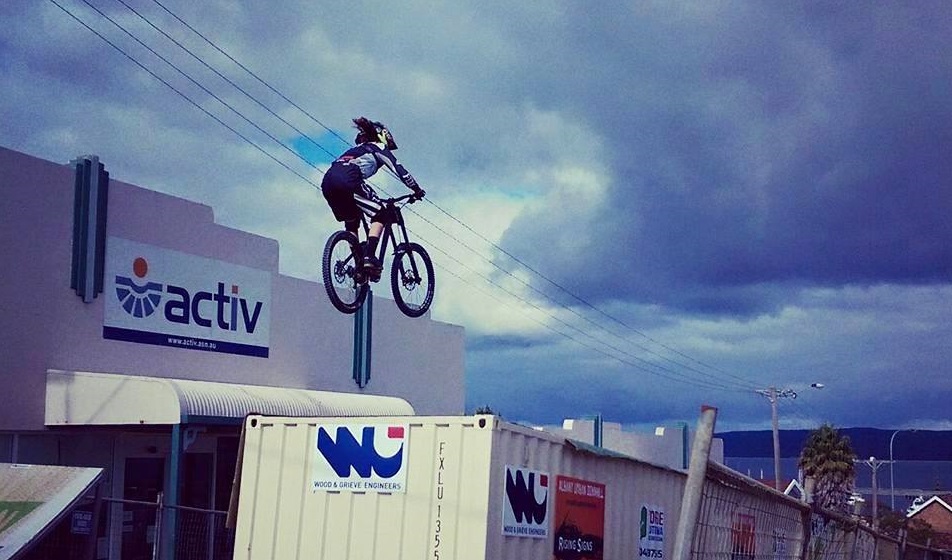 Daniel Costello riding on huge wooden berm before last jump.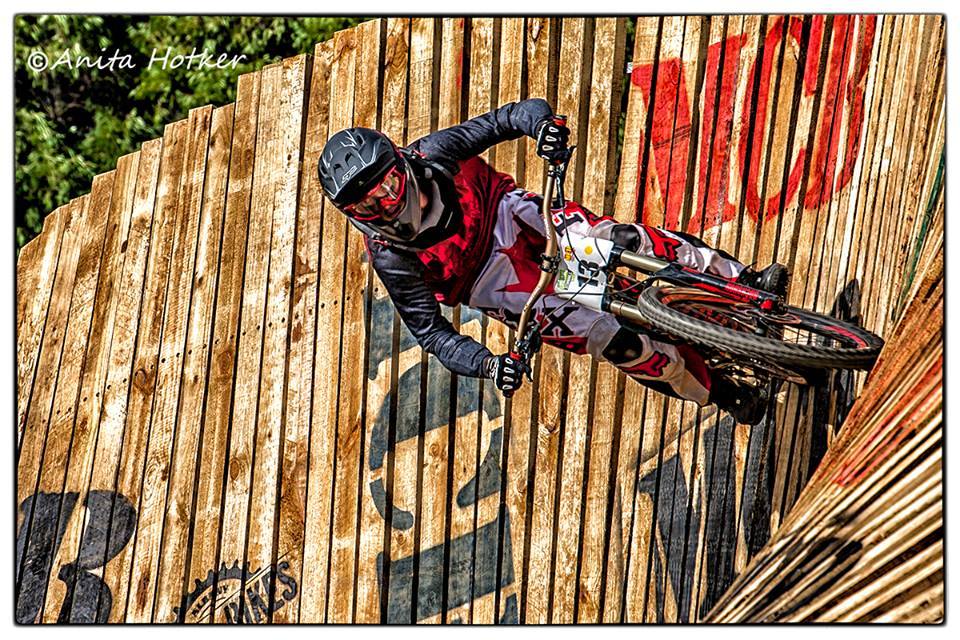 Riders had to pedal hard to jump over two cars before the finish line – Riley Byrne after take-off.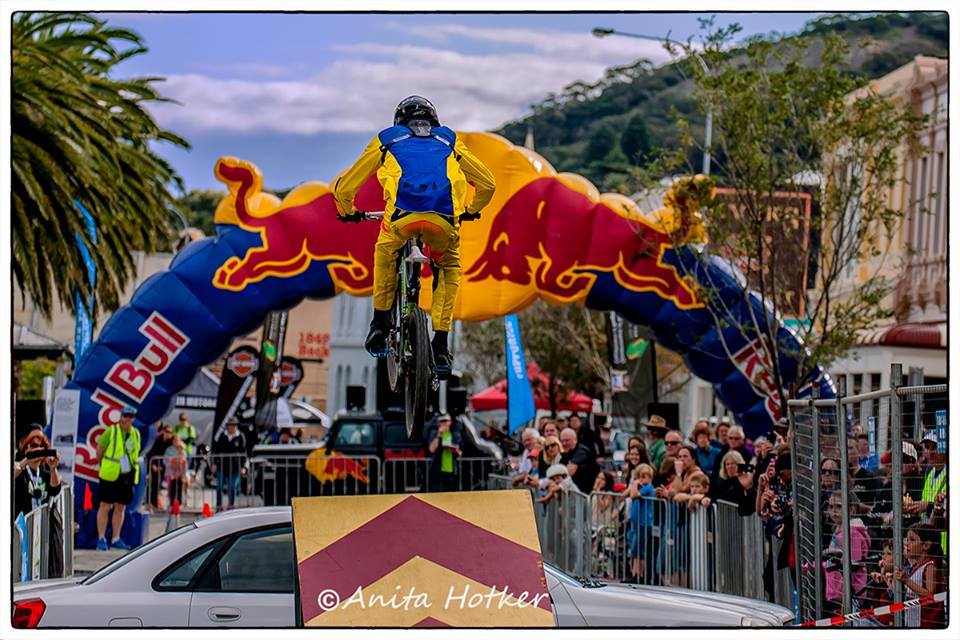 Jake Byrne finnishing 9th. In the background, there is jump over cars and huge berm.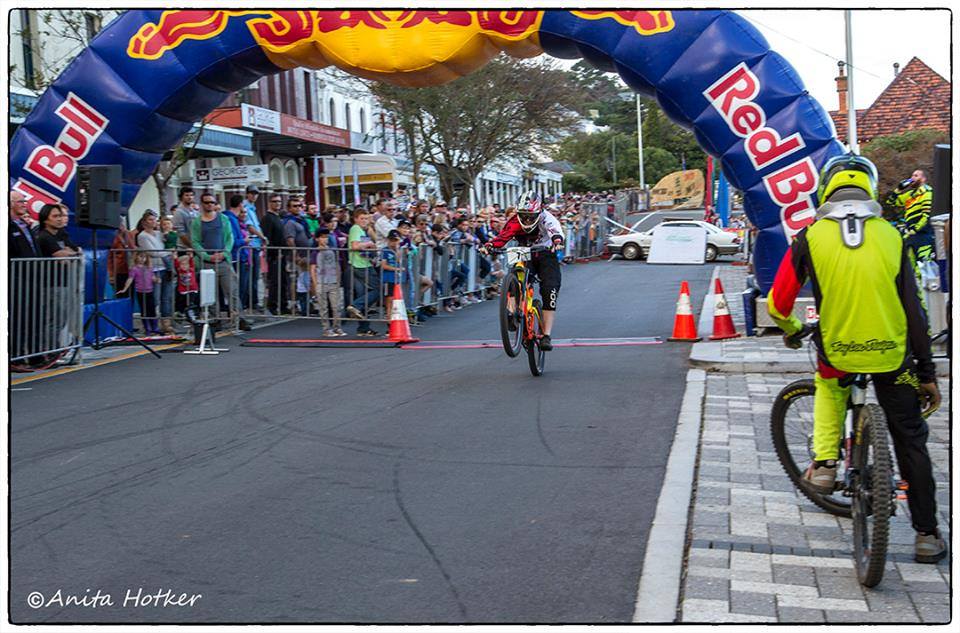 Now that is hot seat of dreams with Jimmy Pritchard, 1st place.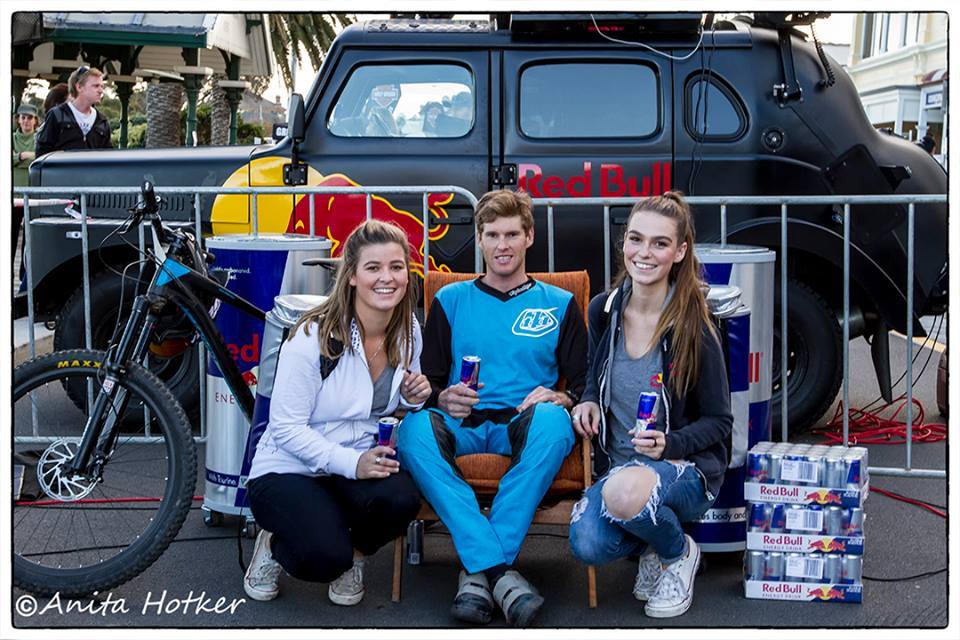 Podium results:
Jimmy Pritchard (AUS) 3:07.646

Shane Wode (AUS) 3:09.766
Carl Pickersgill (AUS) 3:10.833
For complete results click here.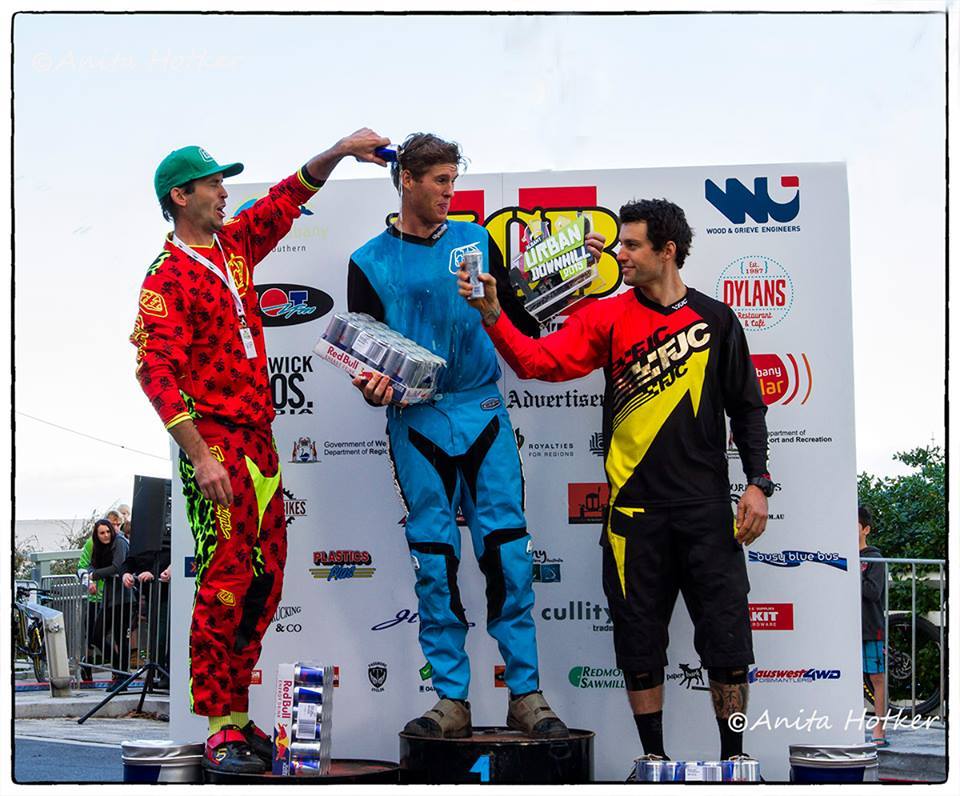 In the end, organizers put great effort to make this race fun and interesting as it had small vertical drop in the streets of Albany. It definitely paid off and we can save this annual event into our calendar.
Headcam footage from Shane Wode – 2nd place:
Sky view of the race:
Bikes & Brides video – how to put passion and love together:
Photo: Anita Hotker, Jarvis Jones, Pete Banyard, Sam Kemp
Source: AlbanyUrbanDownhill