Johannes Fischbach leads City Downhill World Tour
New season of City Downhill World Tour has started. There are three stops scheduled so far including Chilean Valparaiso, Slovakian Bratislava and the series will have its finals in Mexican Taxco.
Traditionally, Valparaiso hosts one of the most popular and dangerous urban downhill races around the World. Top riders, including actual champion Filip Polc, could not miss racing in its city streets. Czech Tomas Slavik, German racer Johannes Fischbach, Brazilian Bernardo Cruz, Australian Mich Hannah, all came to the Chilean coast city to fight for the first place.
Already famous long and narrow stairs section never dissapoints, crowd enjoed speed of the riders only couple of centimeters from action.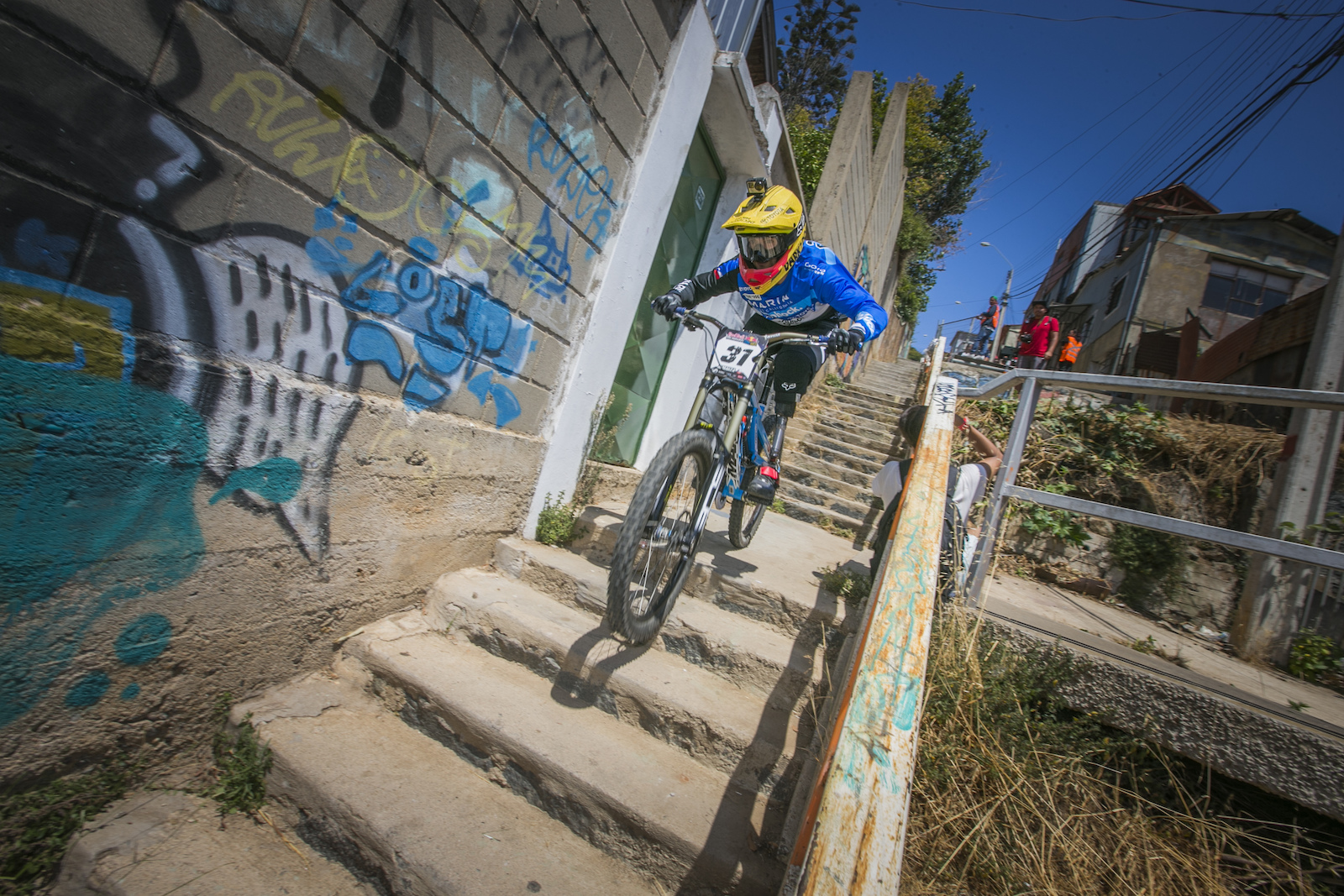 Track changes from year to year, there were major changes when comparing to last year. Organizers changed profile of the track while removing slow parts and replacing them mostly with high speed straights, huge drops and jumps.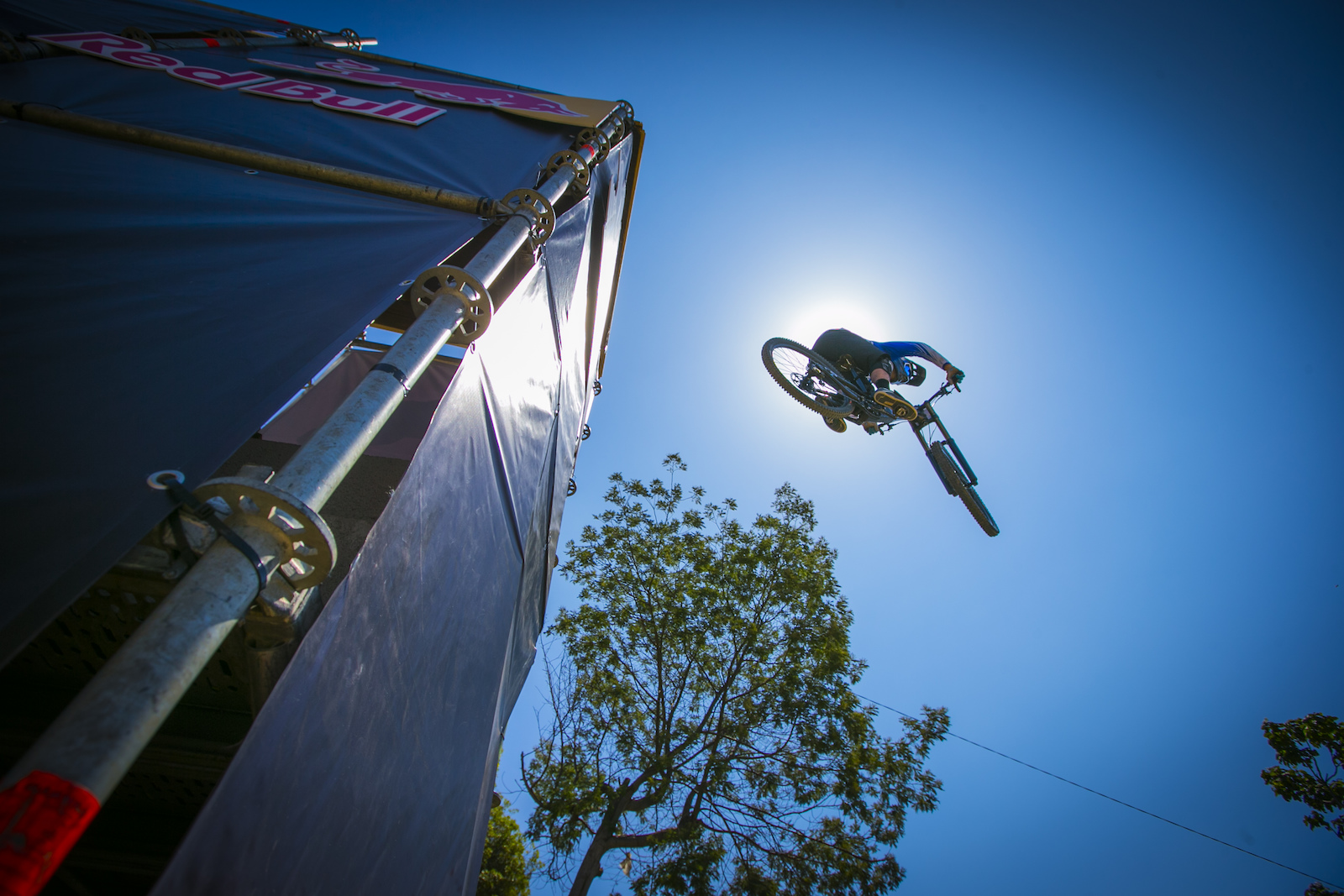 Couple of features were added to the track, including drop off following with stairs section.
From that point, riders gained speed to hit the famous Valpo wall ride.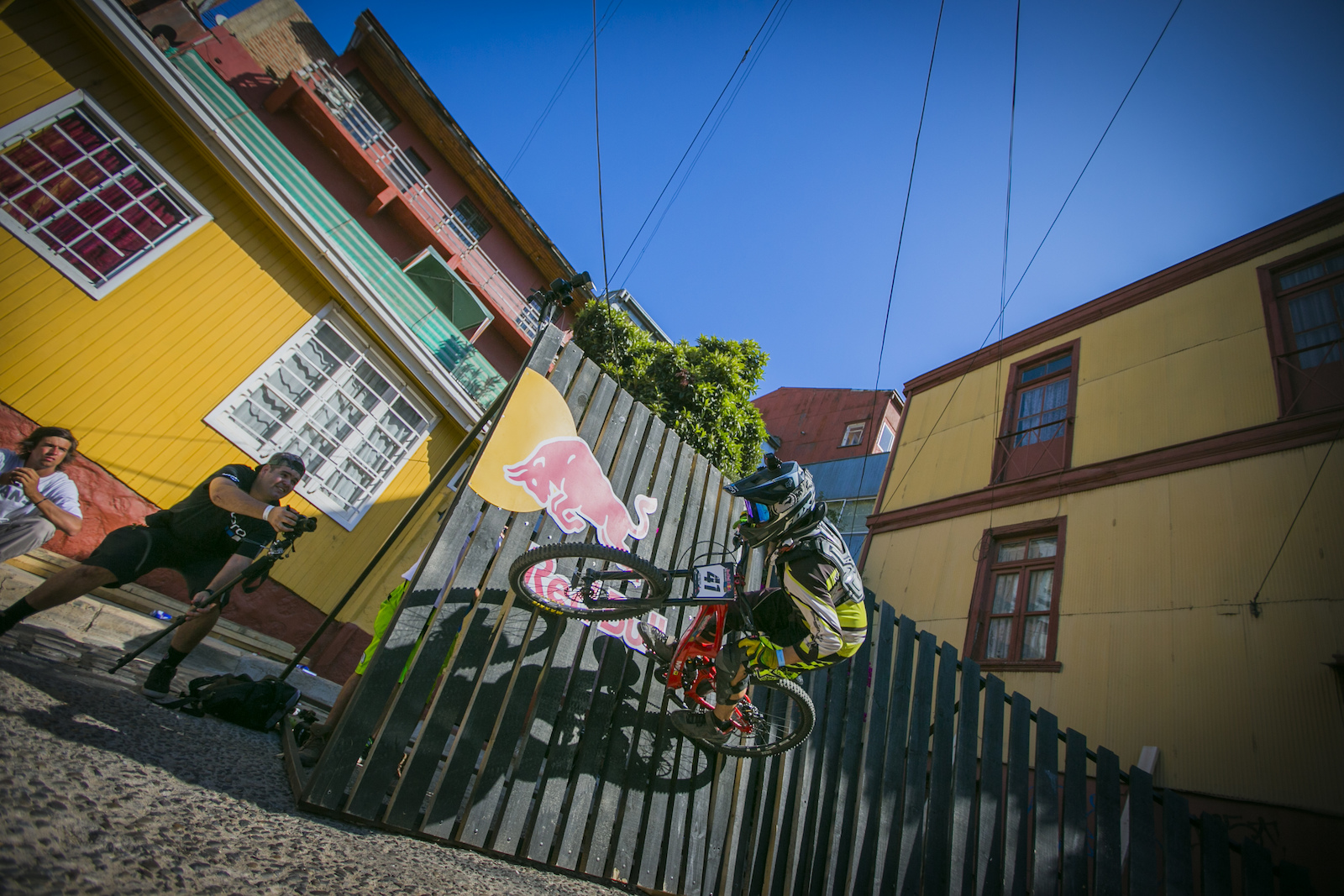 Organizers brought back Nissan wall ride.
Following with container jump which attracts huge crowd enjoying Valpo show.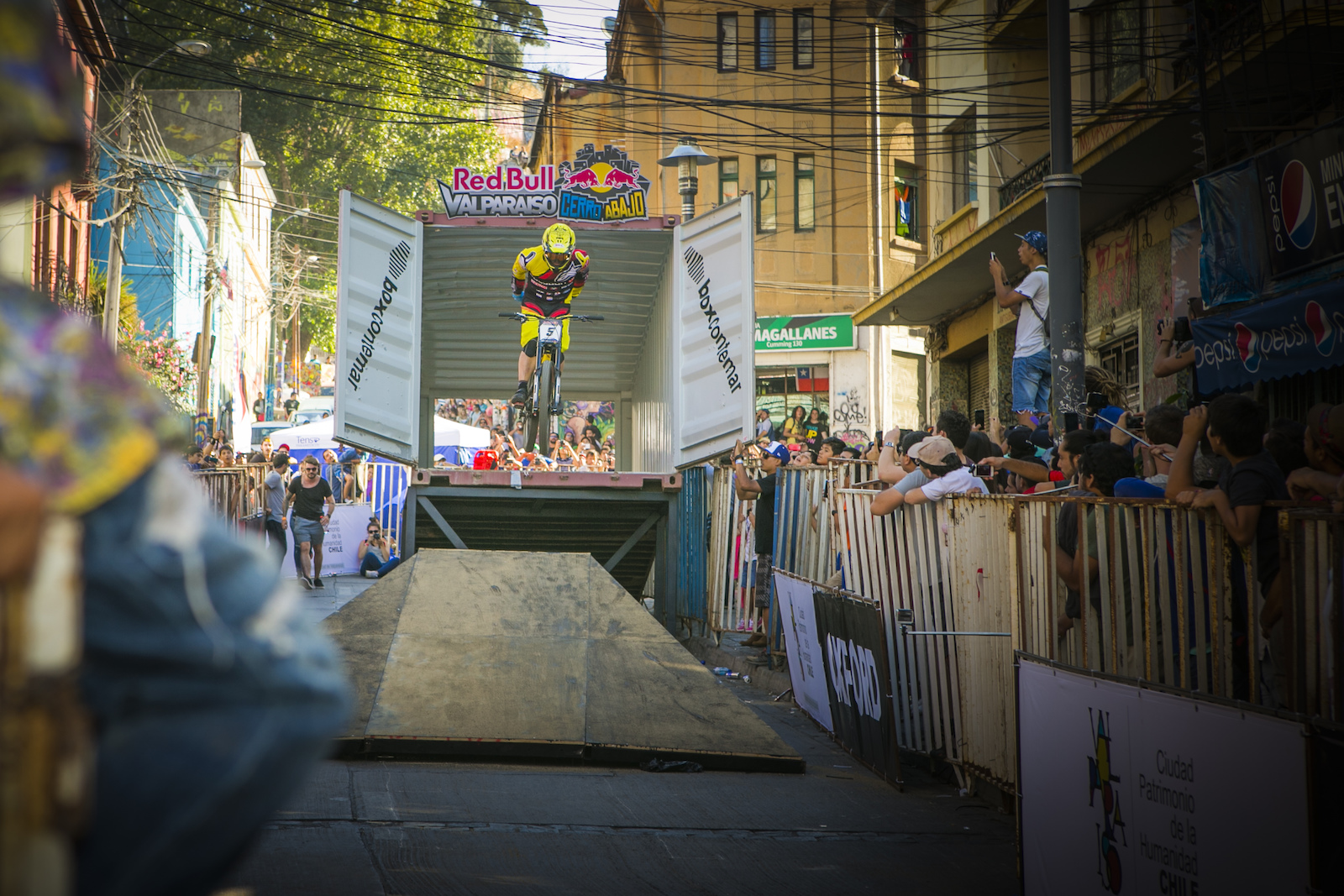 Thousands of people were cheering riders at last jump before finish line.
Johannes Fischbach crossing finish line.
Each one of top contenders was qualified into the finals. The race was especially difficult for Czech rider Tomas Slavik who won Downmall title in Prage the day before. Sadly, he had a puncture in his final run and was disqualified from the race. Fourth best qualified rider, Johannes Fischbach had fast and a smooth run whose time was a challenge to beat. When Mick Hannah crashed in his final race and finished with huge gap, it was only on last Taxco winner, Bernardo Cruz and current World series champion, Filip Polc. Both could not manage to overcome Fischbach's time.
Mick Hannah's crash in finals and his whole qualifying run:
Fischbach was very happy with his result as he mentioned also in interview for Red Bull TV after the race: "I am just super stoked to take the first place here at the first stop of the City Downhill Wrold Tour here in Valparaiso. I had super good run, I was sometimes a bit over the limit, but I pushed hard, I pedalled hard and I am just super stoked to take the win and yeah, I am just happy right now."
Podium results:
Johannes Fischbach (GER) 2:53.302
Filip Polc (SVK) 2:54.479
Bernardo Cruz (BRA) 2:55.767
Gustavo Ortiz (CHI) 2:59.334
Matias Nunez (CHI) 3:00.487
To see complete results list, follow Citydownhillworldtour.
In a one run competition, it is about pure focus and fitness of riders. Couple of hundreds of seconds make someone winner. One small mistake can ruin the race. German rider Johannes Fischbach has been attacking first place repeatedly since entering City Downhill World Tour and his pace has been among the best on circuit. Closely follwed by Filip Polc and Bernardo Cruz, he needs to produce balanced results to beat Filip Polc in overall title. The standings completed local talented riders: Gustavo Ortis and Matias Nunez.
Standings after first race:
Johannes Fischbach (GER) 25 points
Filip Polc (SVK) 20 points
Bernardo Cruz (BRA) 16 points
Gustavo Ortiz (CHI) 13 points
Matias Nunez (CHI) 10 points
As circuit includes only three races, there are not many riders who are able to compete for overall title. It will be interesting, how Filip Polc will respond in Bratislava in June. Let the battle begin!
Race highlights from Red Bull TV:
Valparaiso Cerro Abajo from drone perspective by Red Bull TV:
Race Highlights from Cycling.be TV:
Headcam footage by local rider Nicolas Rodriguez – 9th place:
Photo: Alejandro Hermosilla, Jesus Mier, Lars Scharl
Source: Citydownhill.com, City Downhill World Tour