Marcelo Gutierrez dominated Downhill Urbano Manizales
First race in 2016 took place in Manizales, Colombia. The city located in central Colombia attracted over 50 urban downhill contenders, including many top downhill racers: home racer Marcelo Gutierrez from Giant Factory Team, spanish team co-racer Alex Marin Trillo, american racer Phil Kmetz and many more.
The track changed only slightly, couple of obstacles were build and put differently.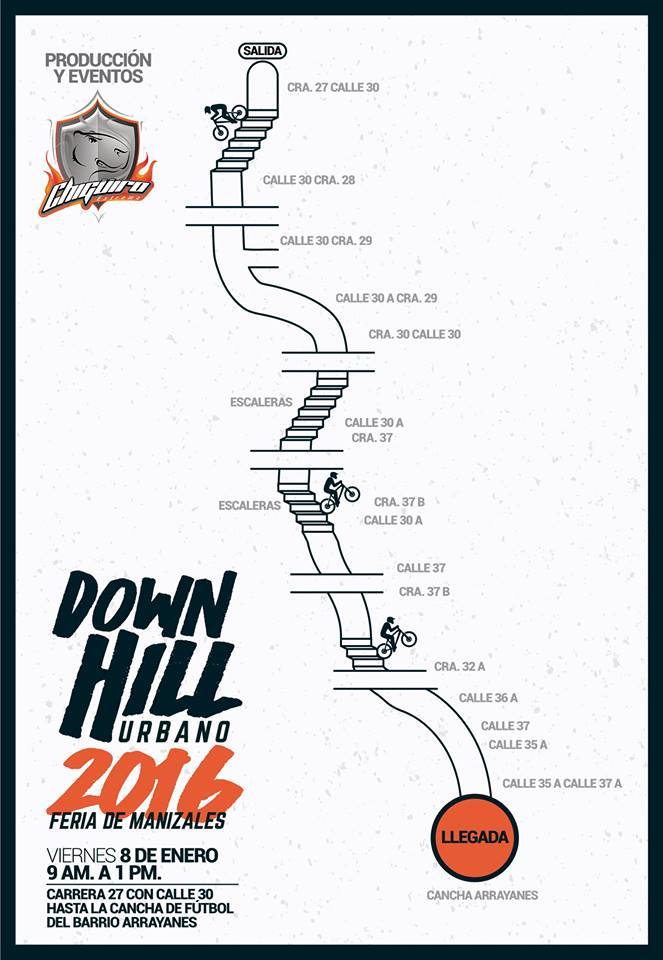 Starting point overlooked huge sets of stairs, some of which top contenders jumped.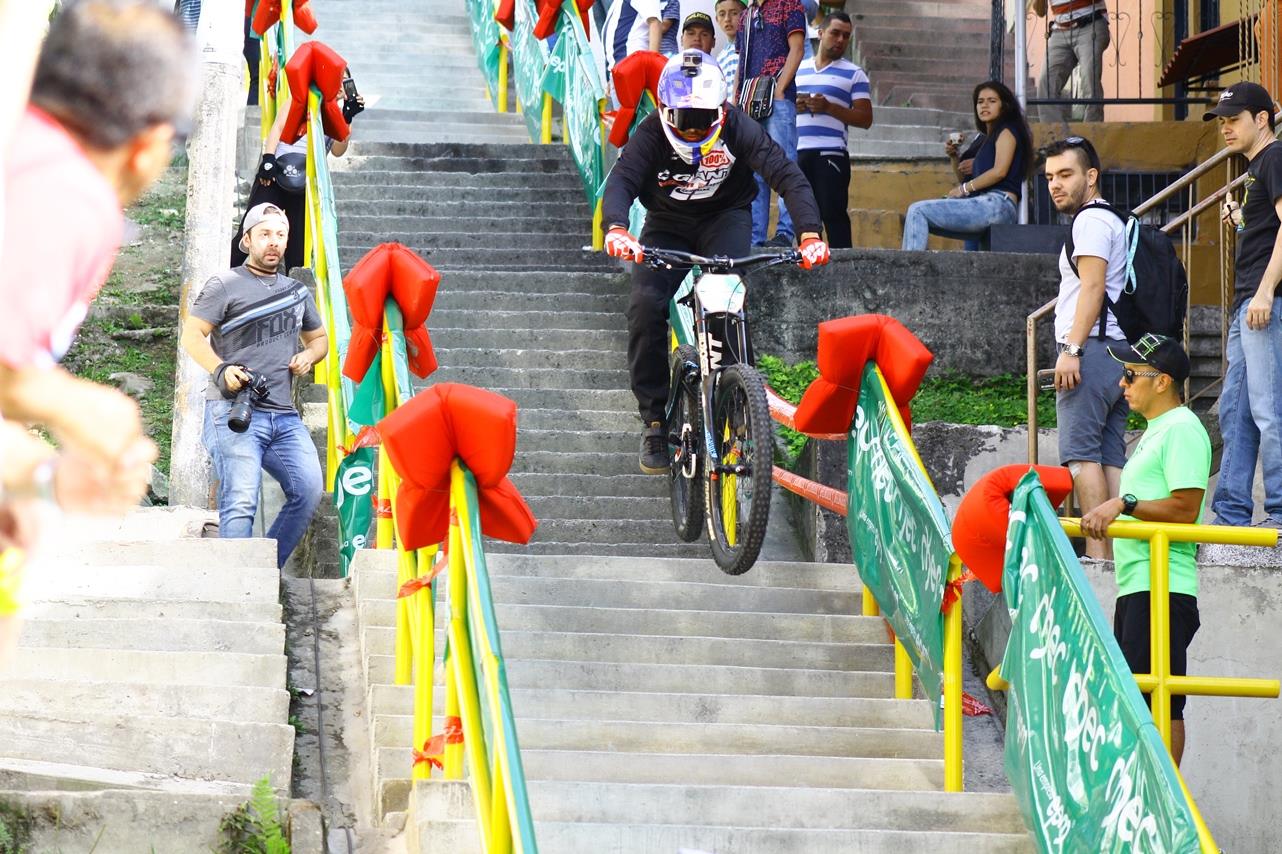 New wall ride for 2016 was easy to cut for top contenders.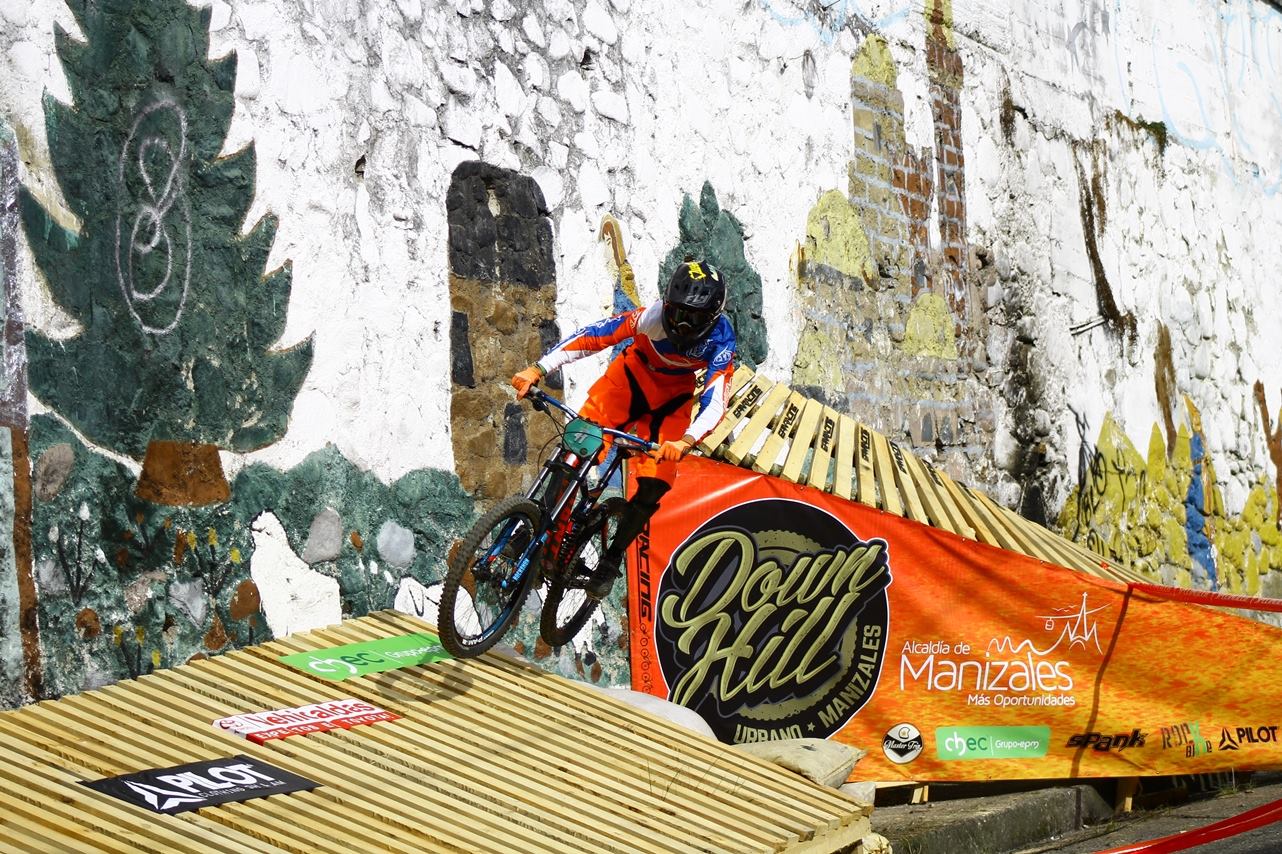 Following with couple of turns and long never ending stairs where riders get a lot of speed.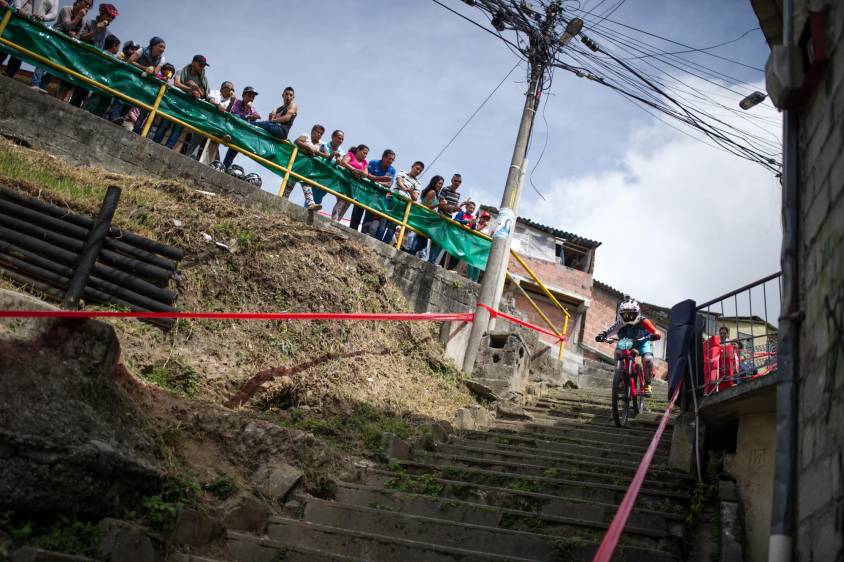 Double jumping stairs was easy task for best South American racer on UCI DH Circuit, Marcelo Gutierrez.
Following with wooden berm transition – one of new features on 2016 track.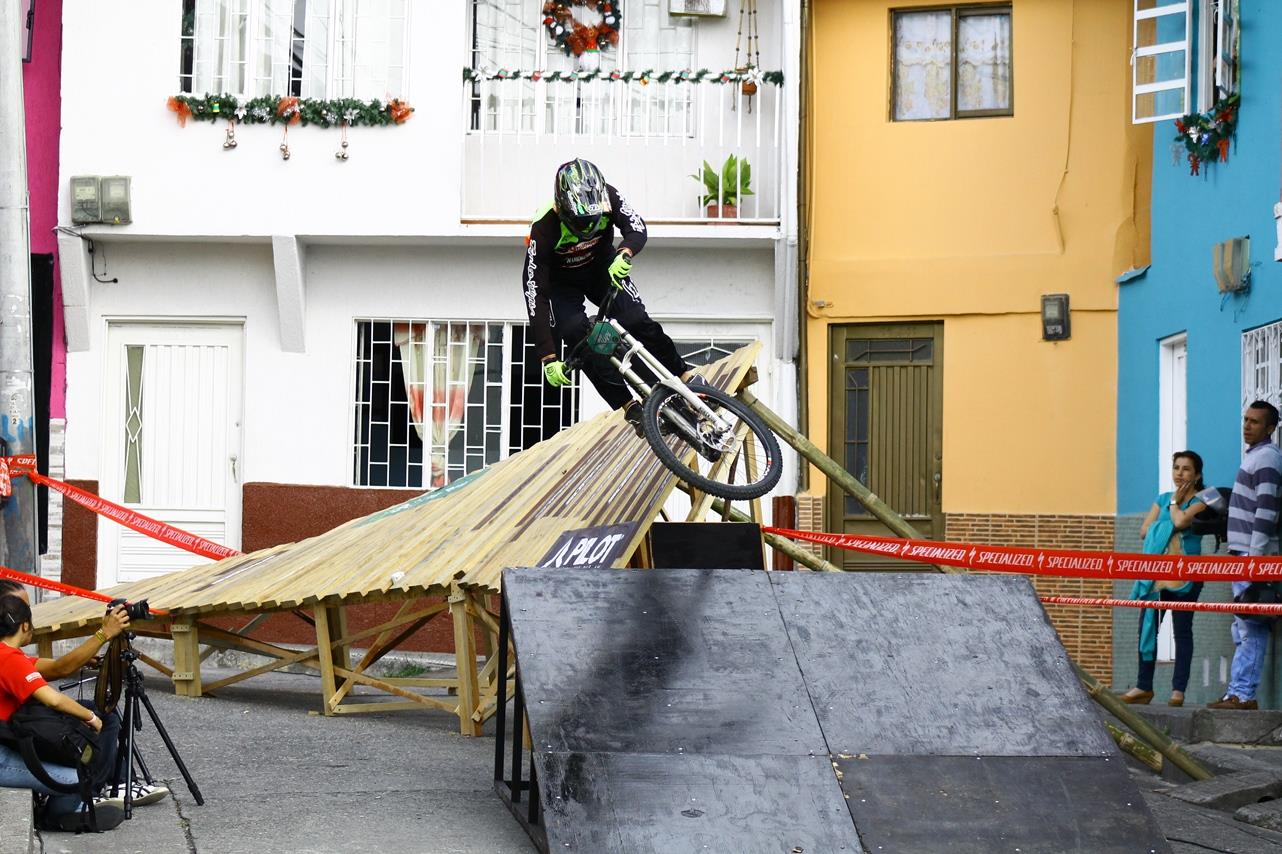 Long stairs section with a turn at the beginning.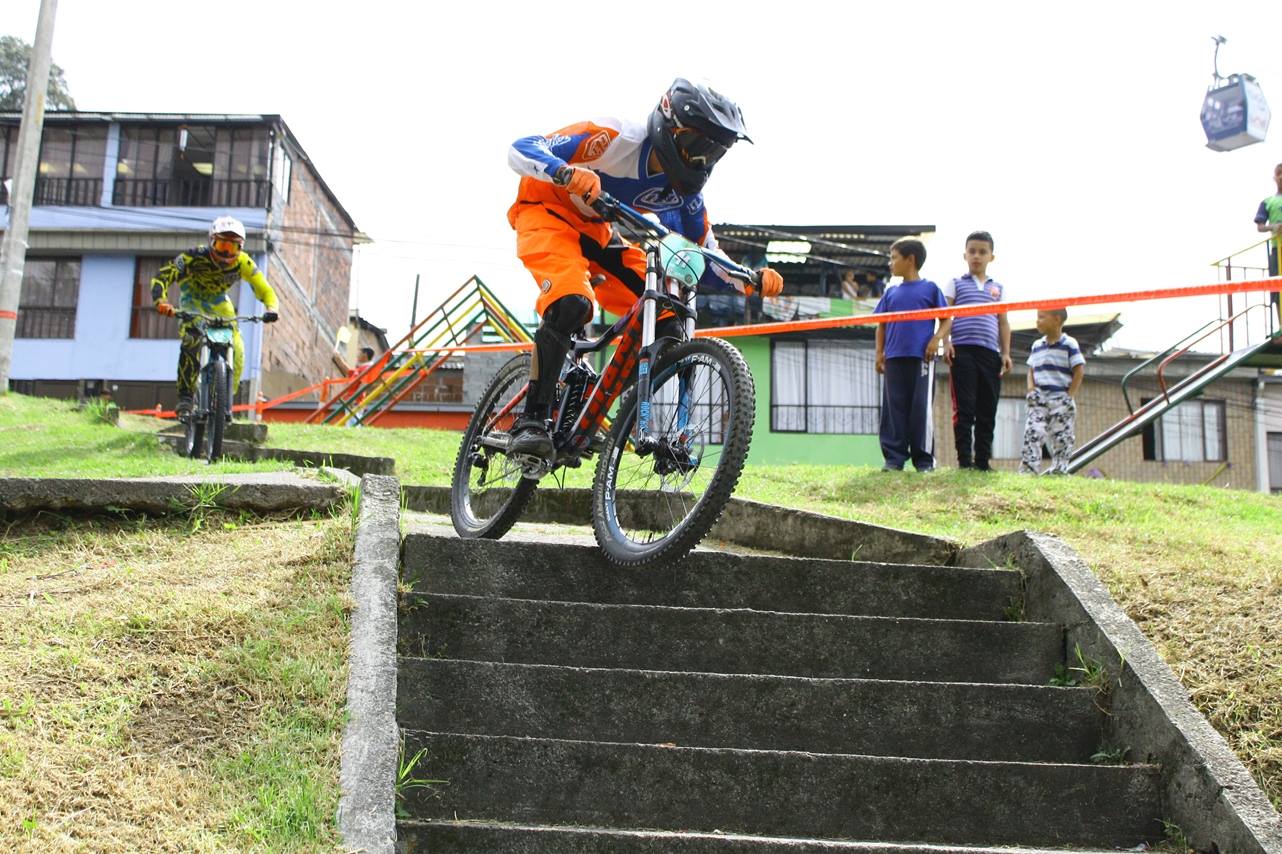 The stairs section ended with small drop off.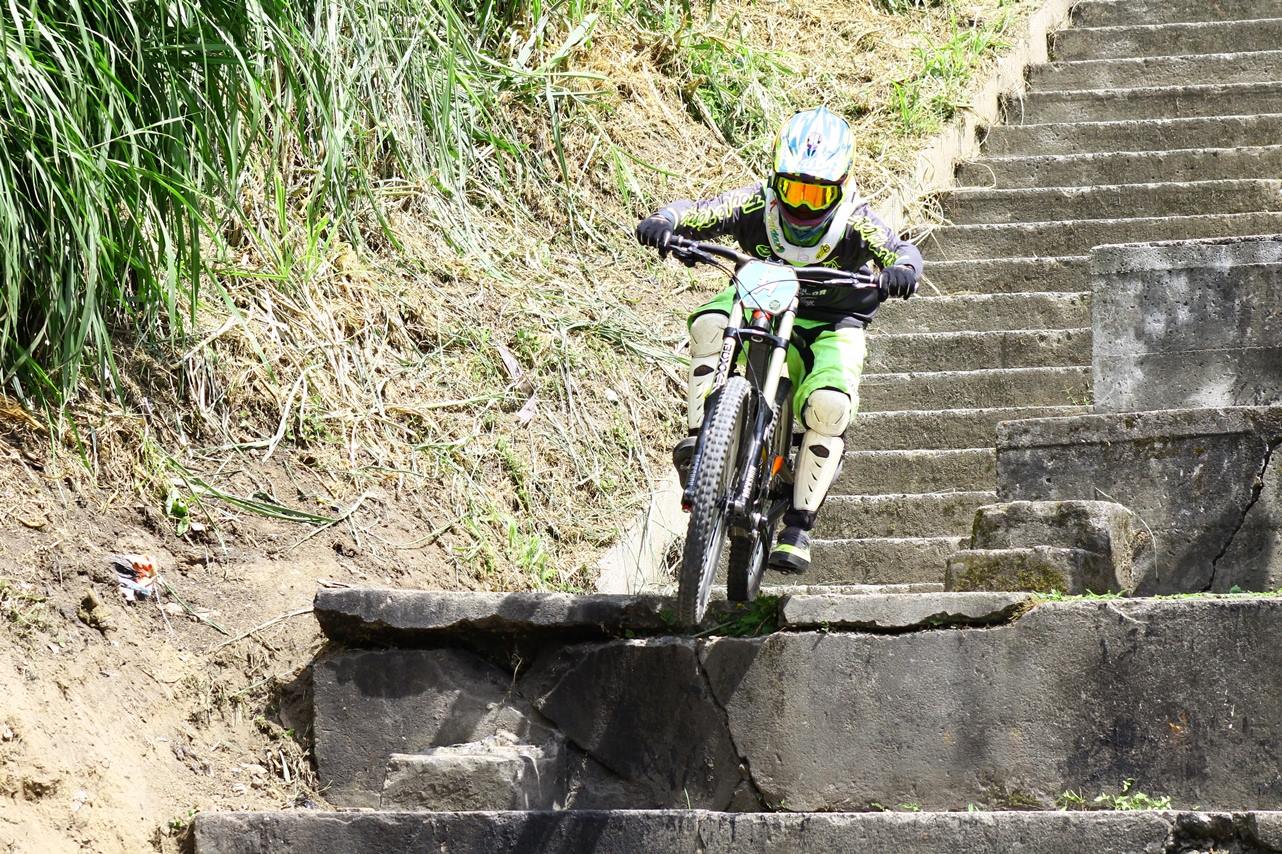 From that point racers had to pedal uphill, take couple of turns and pedal to the finish line which consisted of two jumps, another new feature. Second kicker below.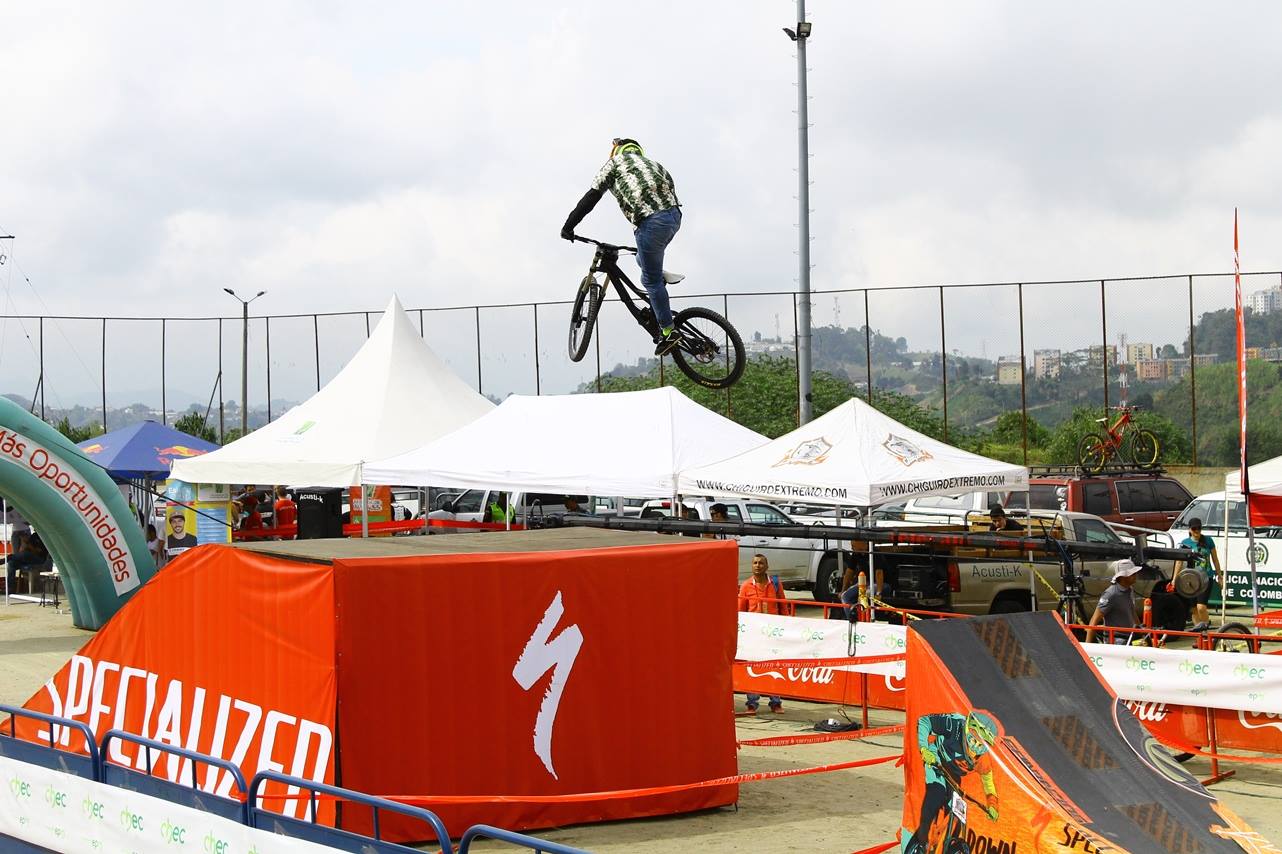 The jump from another point of view.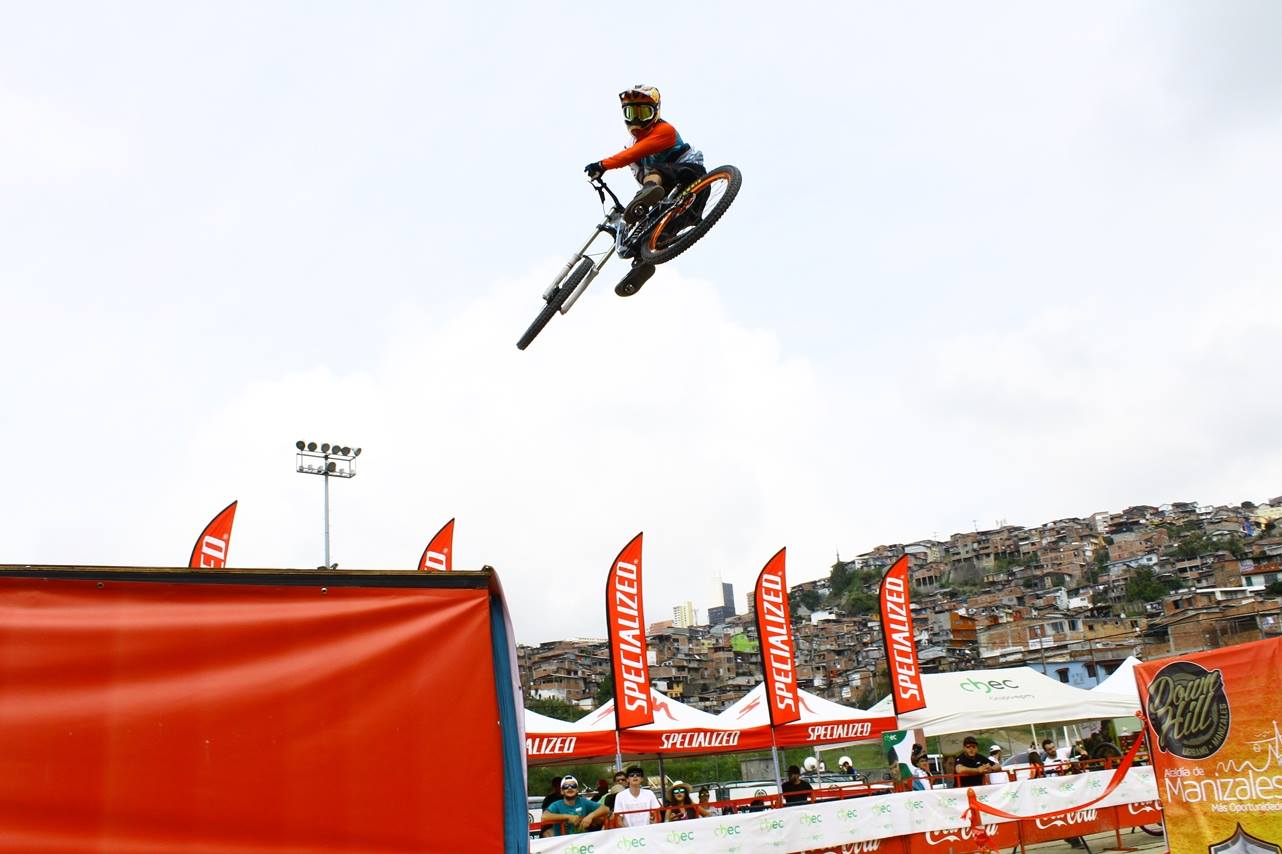 One more for style points.
Everyone finished their qualifying run and 20 top racers moved to finals. Sadly, Phil 'The Thrill' Kmetz had a crash on wooden berm and he was not able to fit in the finals.
Those riders who went on top again were facing one last run. The race was tight until Marcelo Gutierrez finished his race run with 4 seconds gap before second place. He won 5 times in a row here in his hometown, Manizales.
Podiums:
Marcelo Gutierrez (COL) 1:44.682
Diego Alejandro Hincapie (COL) 1:48.264
Juan Esteban Nunez Gomez (COL) 1:49:296
Alex Marin Trillo (ESP) 1:49:486
Rafael Gutierrez (COL) 1:50:316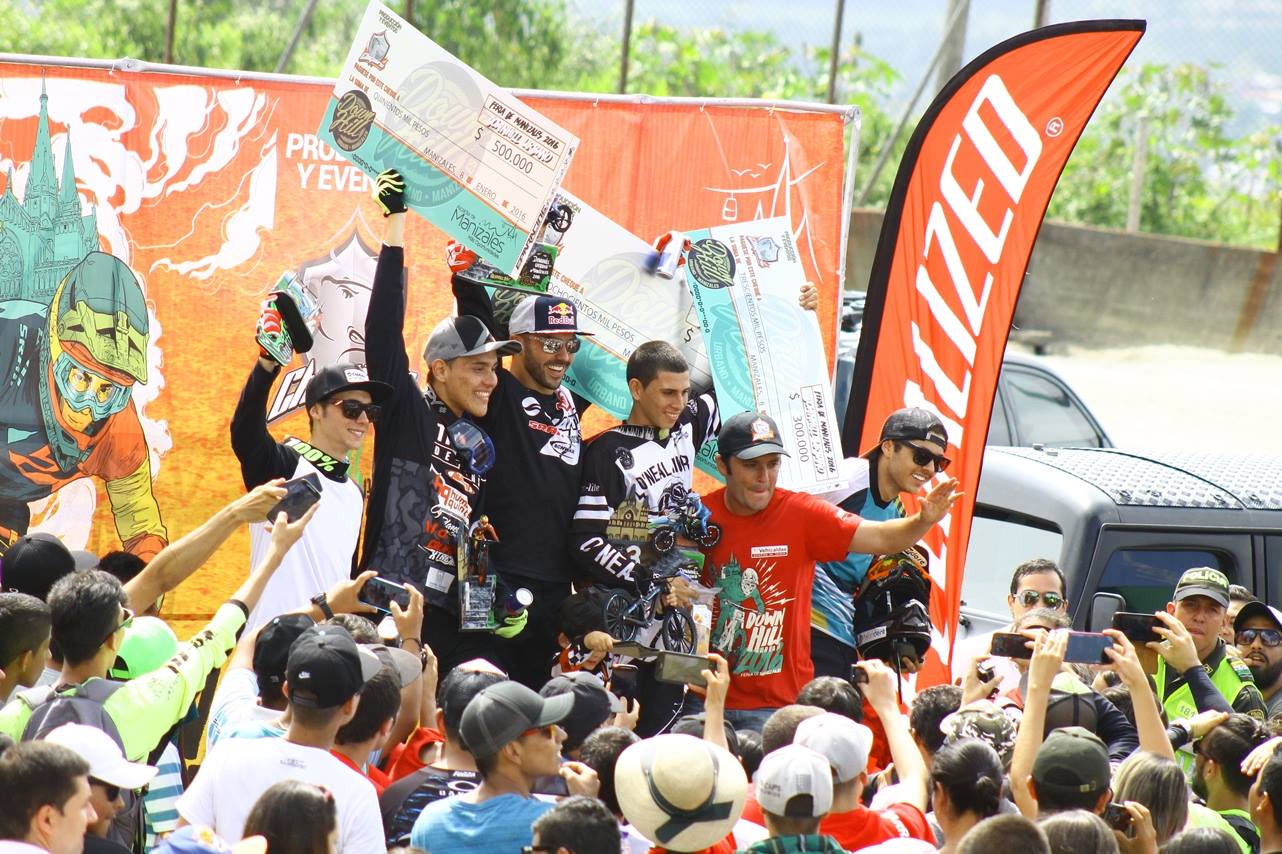 More results from the race here.
The crowd in Colombia went crazy for racers and cheered loudly as we are used to South American urban downhill races. Marcelo Gutierrez is already a legend in Colombia. Will we see a racer who catch him and take win next year? There might be enough talent divided into first couple of racers, especially junior Colombian racer, 17 years old Diego Alejandro Hincapie.
Video of the race from Soluciones TV Manizale:
Chestcam mount footage from final run of the winner, Marcelo Gutierrez:
Full race run of Marcelo Gutierrez by Canal Telecafe:
Flycam from FlyCam Colombia Fotografía y Video Aereo:
:
Photo: Marcelo Giovanny Aguilar Arias, Sebastian Villegas
Source: Down Hill Urbano Manizales
@UrbanDownhill.bike