MTB Circuito de Favelas continued with DHU Vidigal
Third stop of downhill part of Circuito MTB de Favelas took place in Vidigal Favela. Urban downhill tracks in streets of Favelas in city Rio de Janeiro are characterized by high elevation and narrow sections filled with stairs. Downhill Urbano (DHU) Vidigal was not any different.
The racecourse in Vidigal was 1,3 km long with the elevation of 174 m. One could say that the race could be called Downstairs Urbano Vidigal.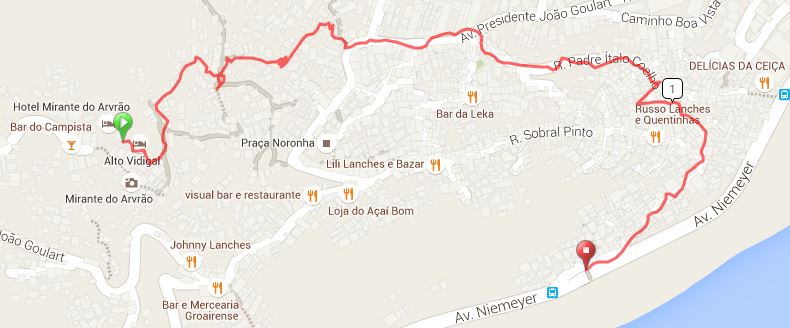 As usual it is in South America, the racecourse started with long gnarly stairs sections.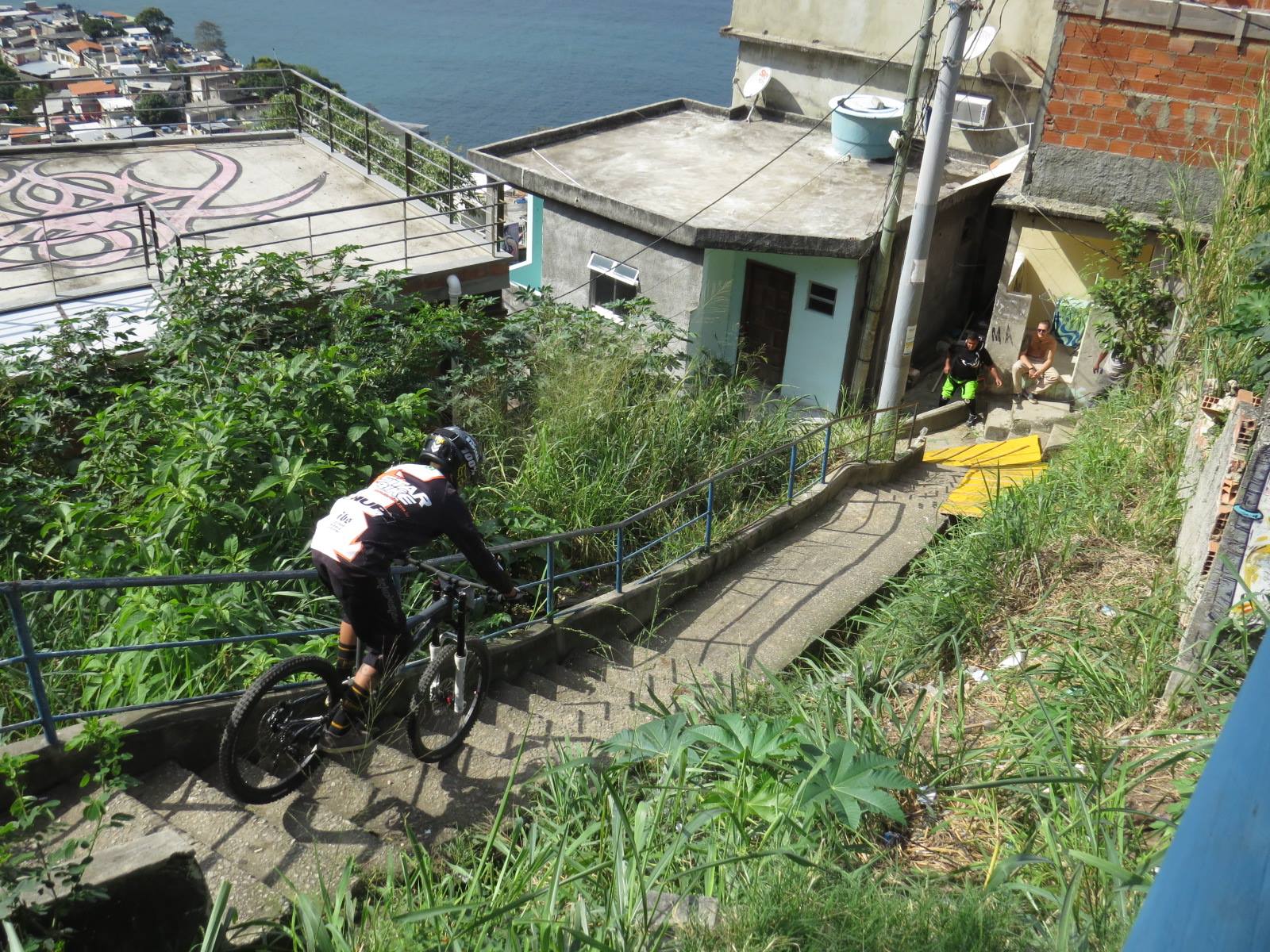 Contestants were riding down tight and twisty alleyways.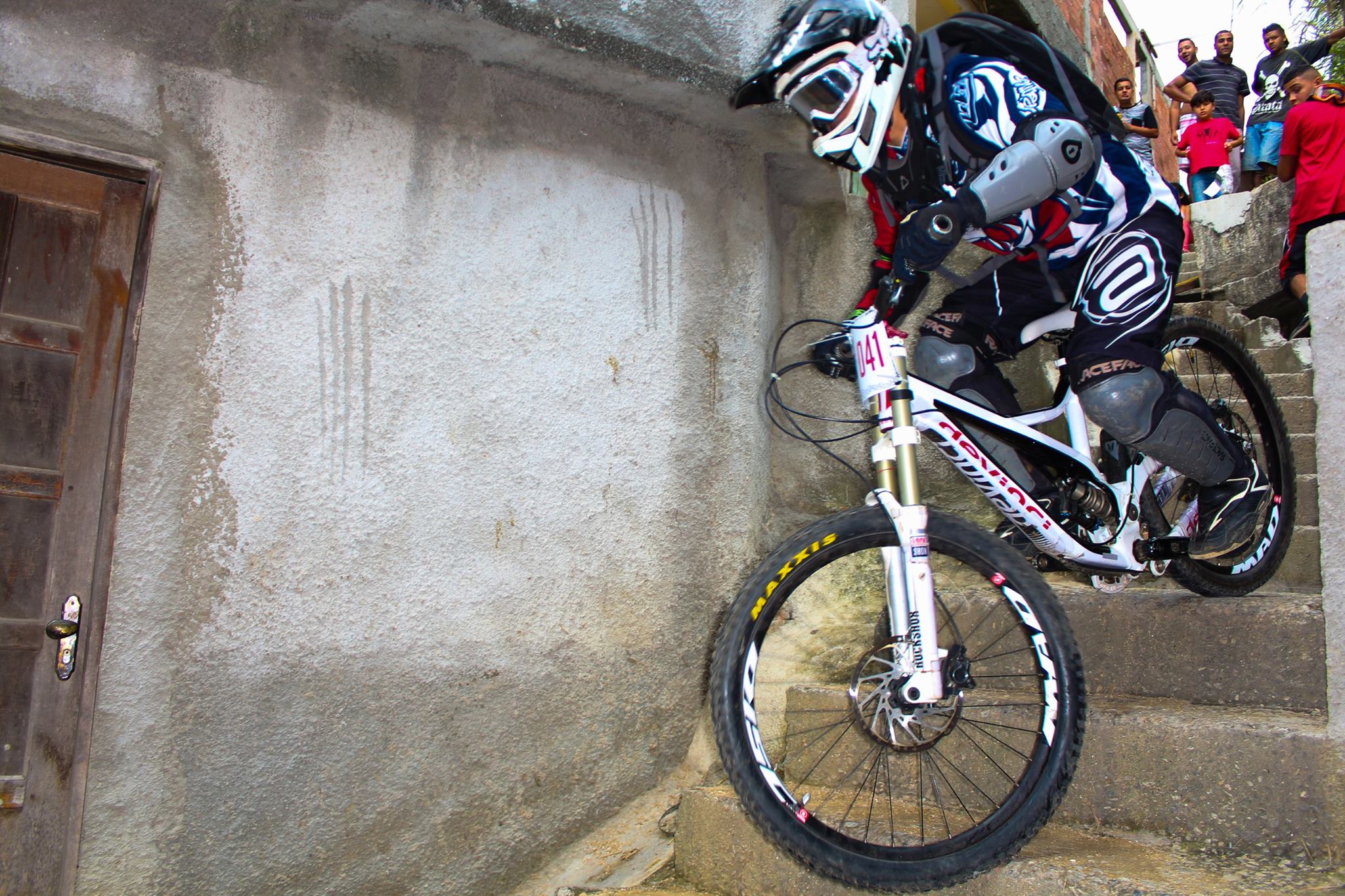 Not many of urban downhill racecourses can show such beautiful views. Organizers did not need to make the track harder. They did a good job to make it more flowy in spite of its sharp corners on sets of stairs.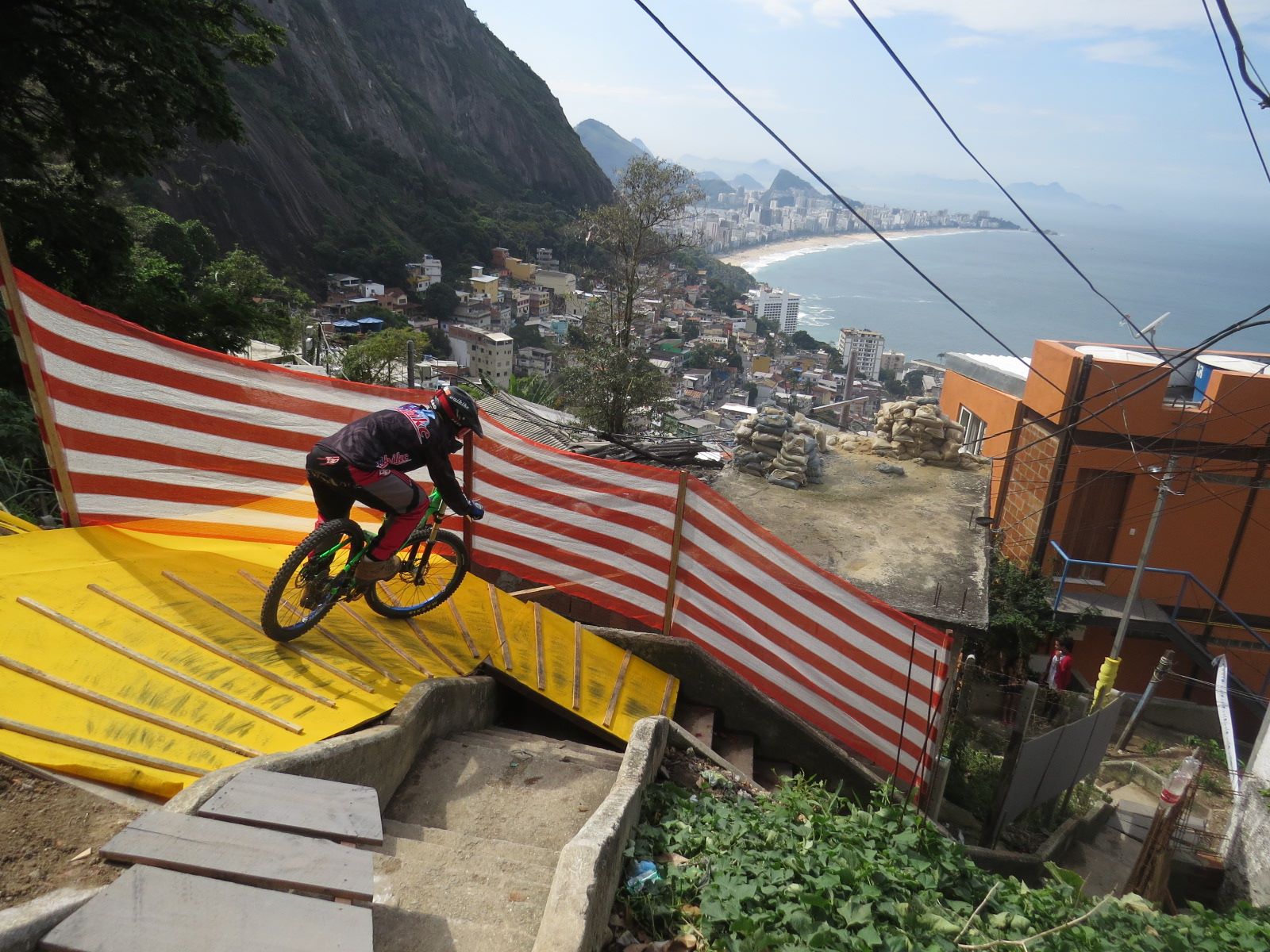 Riders used their bodies to reduce roughness of Vidigal track.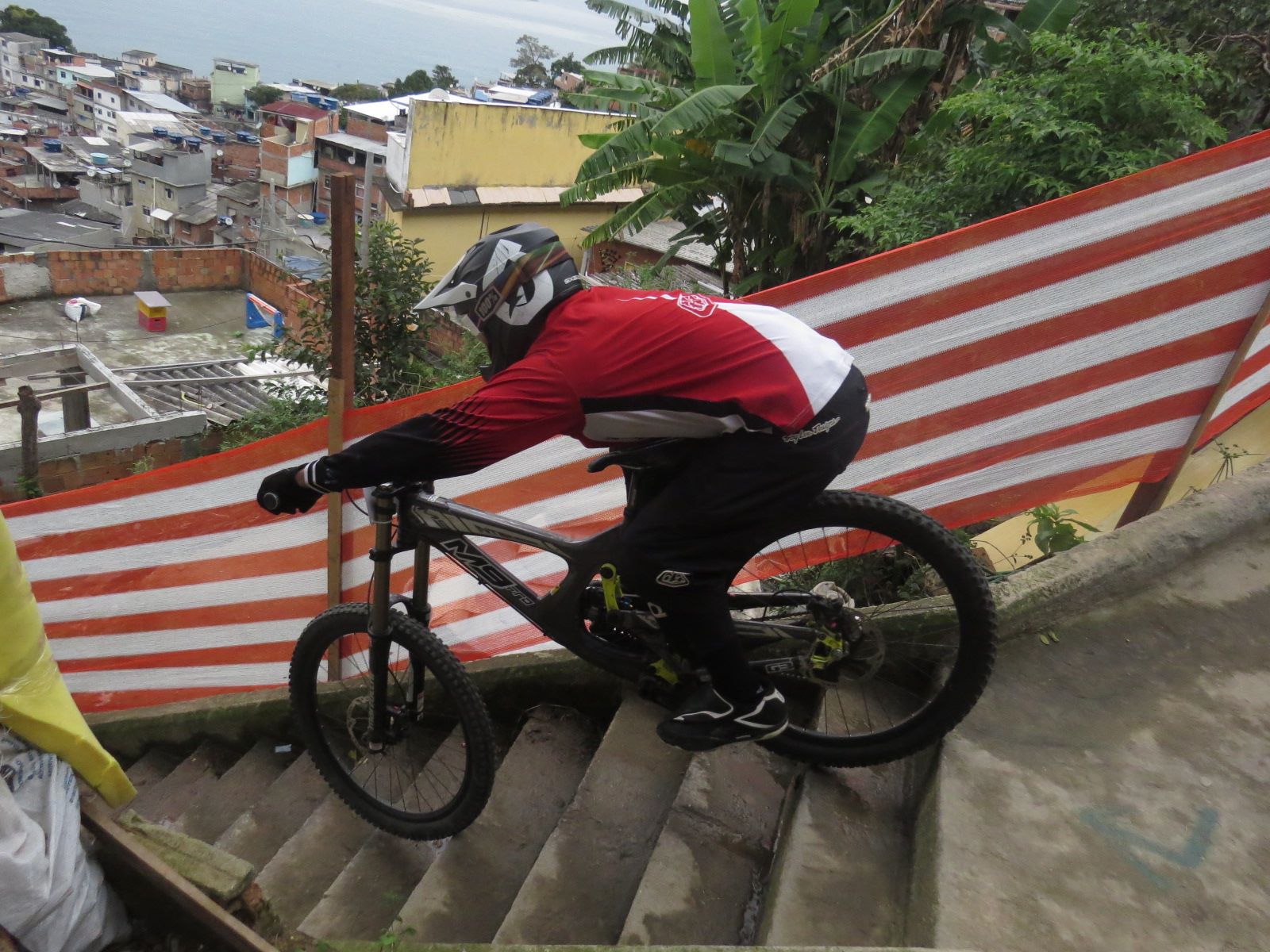 If riders could rest a little it would be on those places.
Second part of the racecourse was without difficult stairs sections completely. However, it was place to pedal hard if riders had any more power in their legs.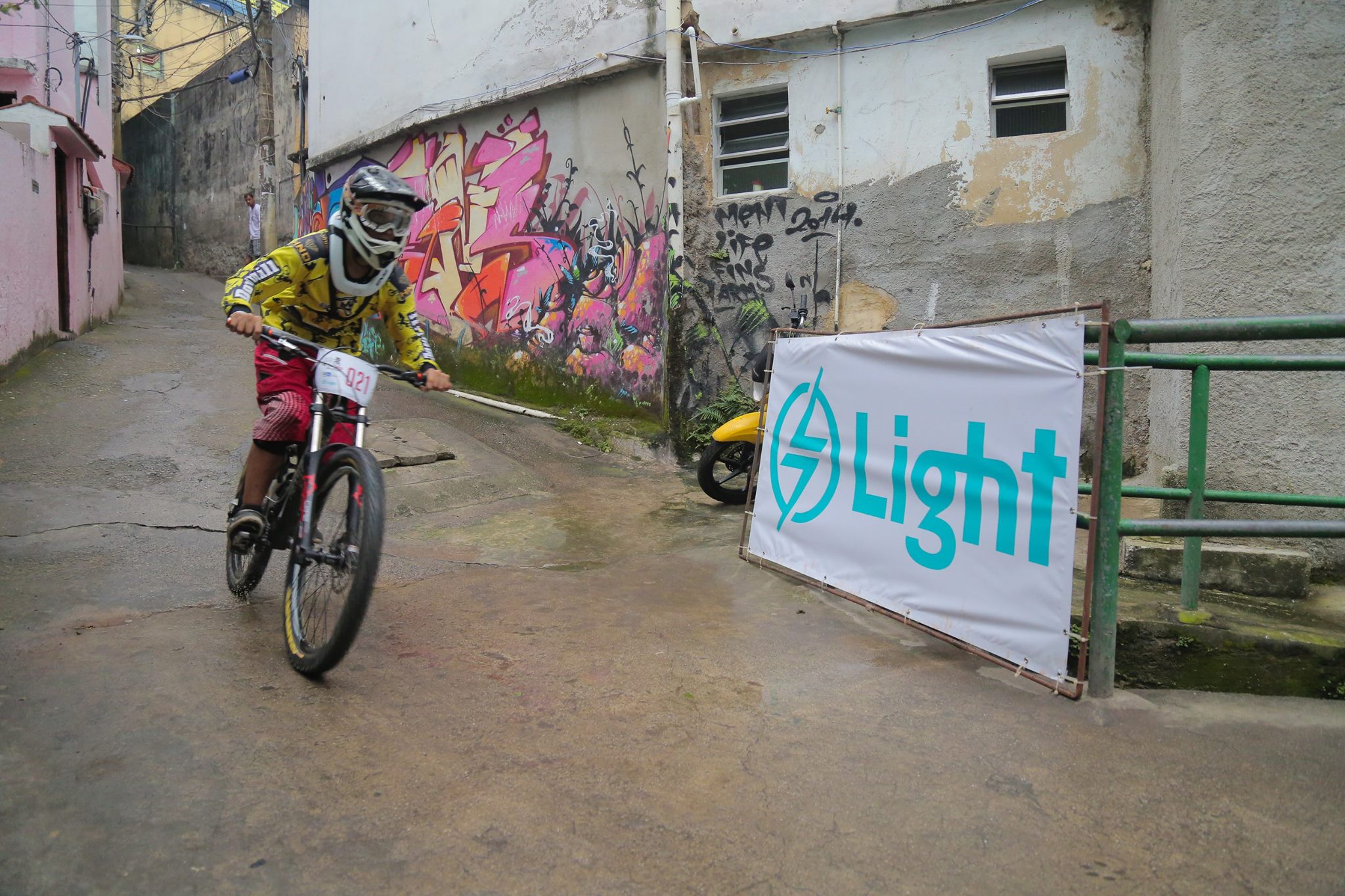 Riders crossed finish line in full speed.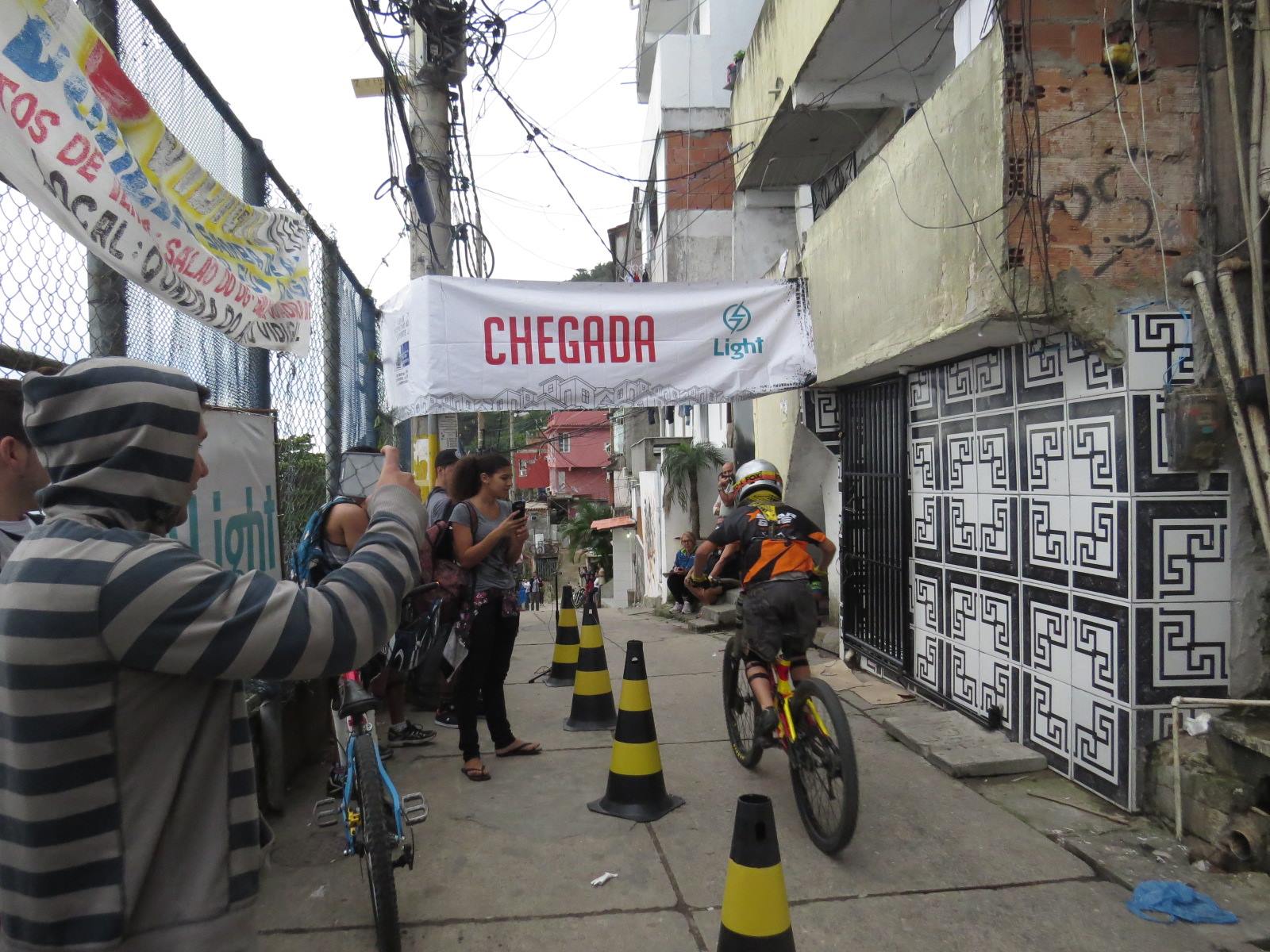 Overall results:
Lucas Silva Ribeiro (BRA) 2:49,6 (Hardtail)
Lucas Franco (BRA) 2:53.5 (Elite)
Igor Carvalho (BRA) 2:56.4 (Expert)
Junior Leite (BRA) 2:58.7 (Expert)
Matheus Moura (BRA) 2:58.8 (Elite)
For all results in different categories please visit Pedal.com.br.
Hardtail podiums with the overall winner.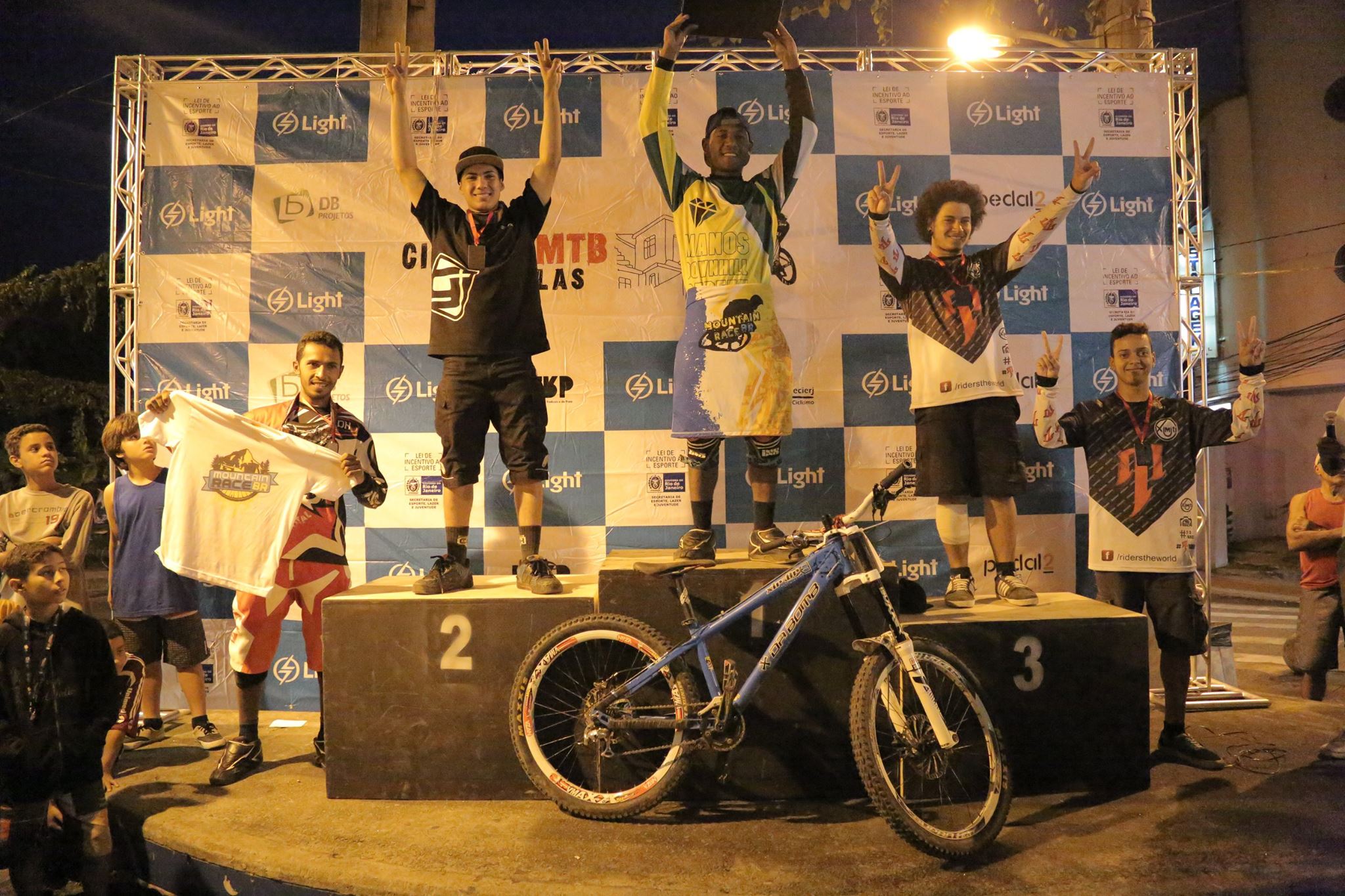 Elite podiums with 1st to 5th place: Lucas Franco, Matheus Moura, Guilherme Andrade, Eduardo Galvão and Lucas da Costa Conde.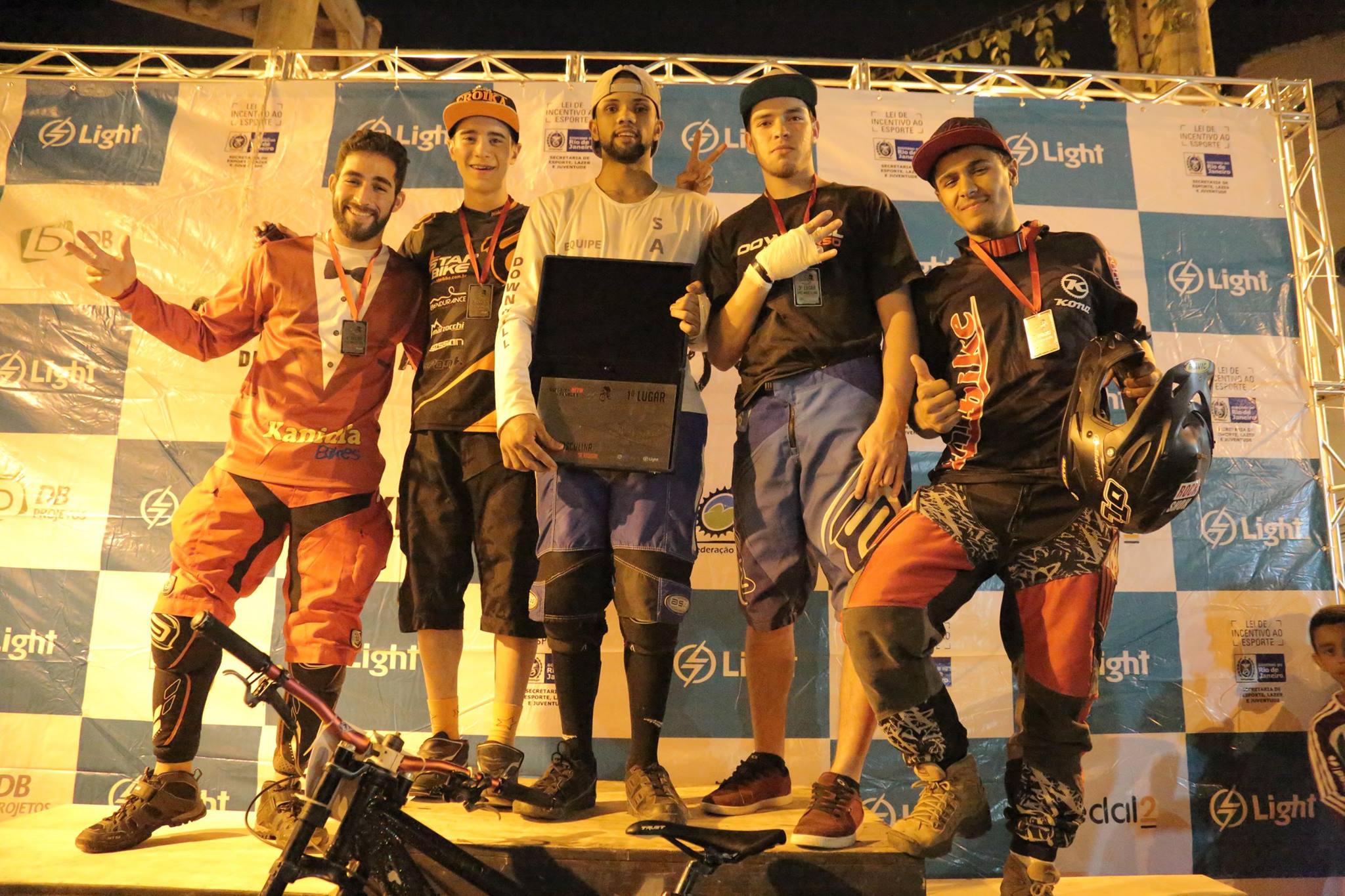 Urban downhill races in Rio de Janeiro have many common things in general. Racecourses are designed to run through countless tight alleyways, down countless sets of stairs. With very steep mountainside, where the city is built on, the races in Rio's Favelas are very specific and unique.
Downhill part of Circuito MTB de Favelas 2015 is slowly coming to an end. The last and fourth race of the series will take place in Alemao on 11th August. Lets see who will be crowned King of Favelas!
Video and headcam footage from Eduardo Galvao – 4th in Elite category:
Photo: Mountain Race Br, Leandro Martins
Source: Circuitomtbdefavelas.com.br, FB/circuitomtbdefavelas, Pedal.com.br