Polish rider Slawomir Lukasik won in Urban DownAlley Imperia
Second stop of newly created Urban DownAlley series took place in coastal town Imperia. It was already third edition of Fox Urban Downalley of Imperia which attracted 240 riders divided in various categories.
After the success of the first stage of the circuit in Santa Margherita Ligure, organizers of race in Imperia lived up to the expectations. The track was almost unchanged from previous year. Start was located in the old town district, Parasio. Passing through gardens and crossing of the Via Aurelia street riders finished in Porto Maurizio.
The riders list consisted of riders from five different countries including Poland, Switzerland, France, Spain and Italy. Worth mentioning was attendance of more than 30 children under 15 years old which demonstrates the interest that the circuit has towards the youngest and especially parents. The goal is to bring world-class gravity races to young children with the concept of entertaining for everyone.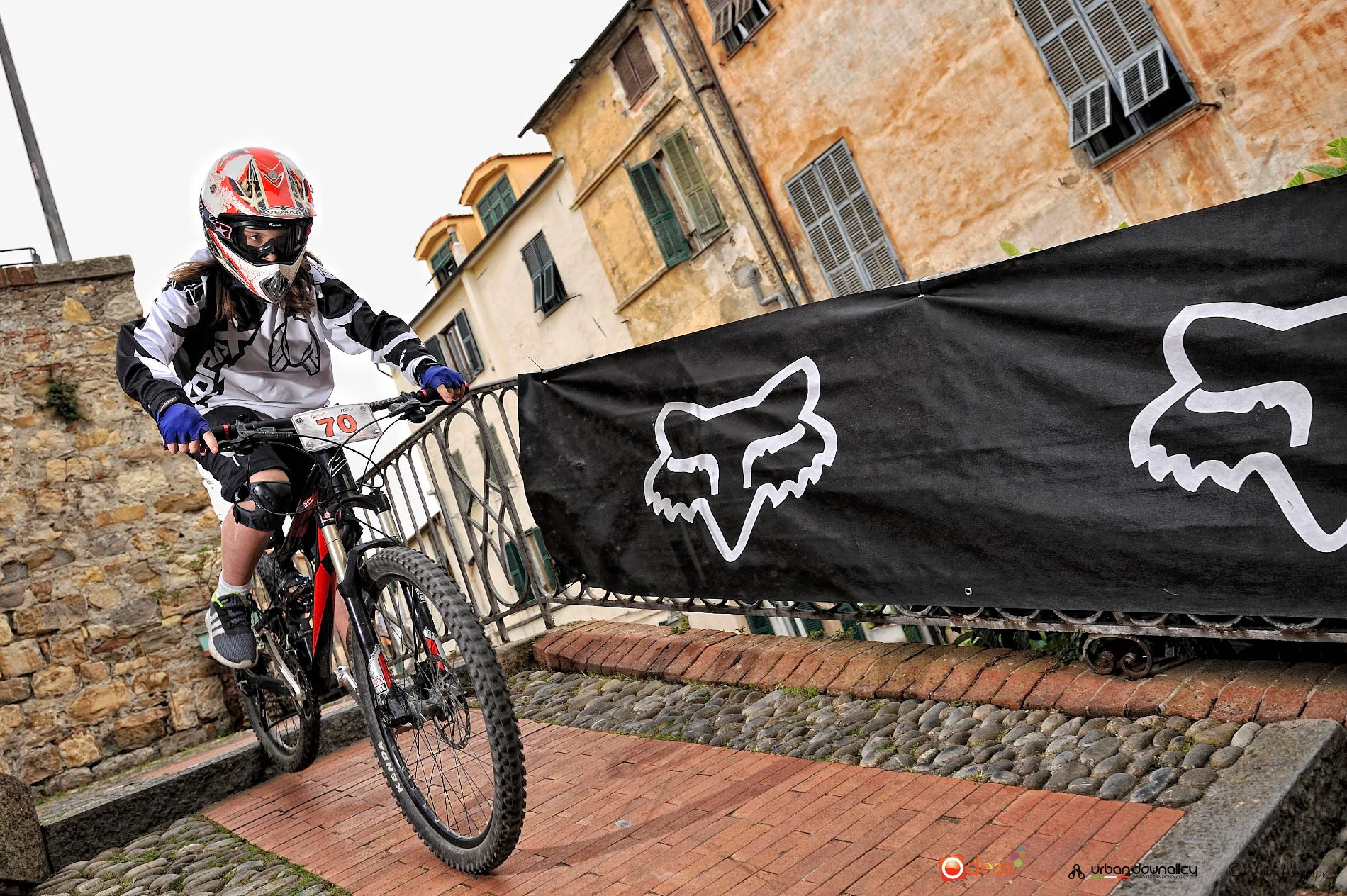 Comming to the qualifying on Saturday where Carlo Gambirasio had quickest run, followed by Francesco Fregona and Cedric Martin. In women category, Chloe Gallean took the lead in front of Betta Canovi and Ilaria Martini.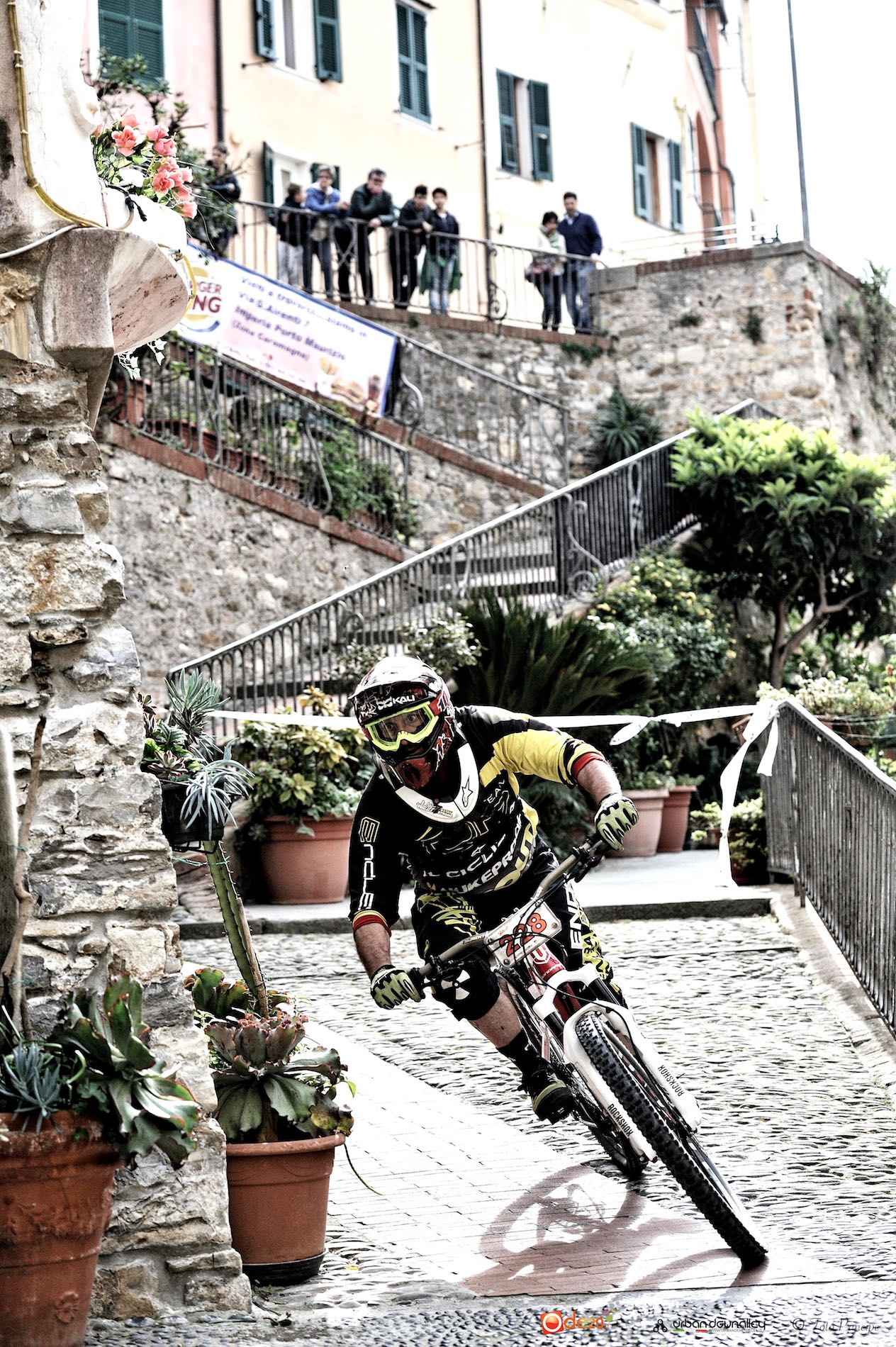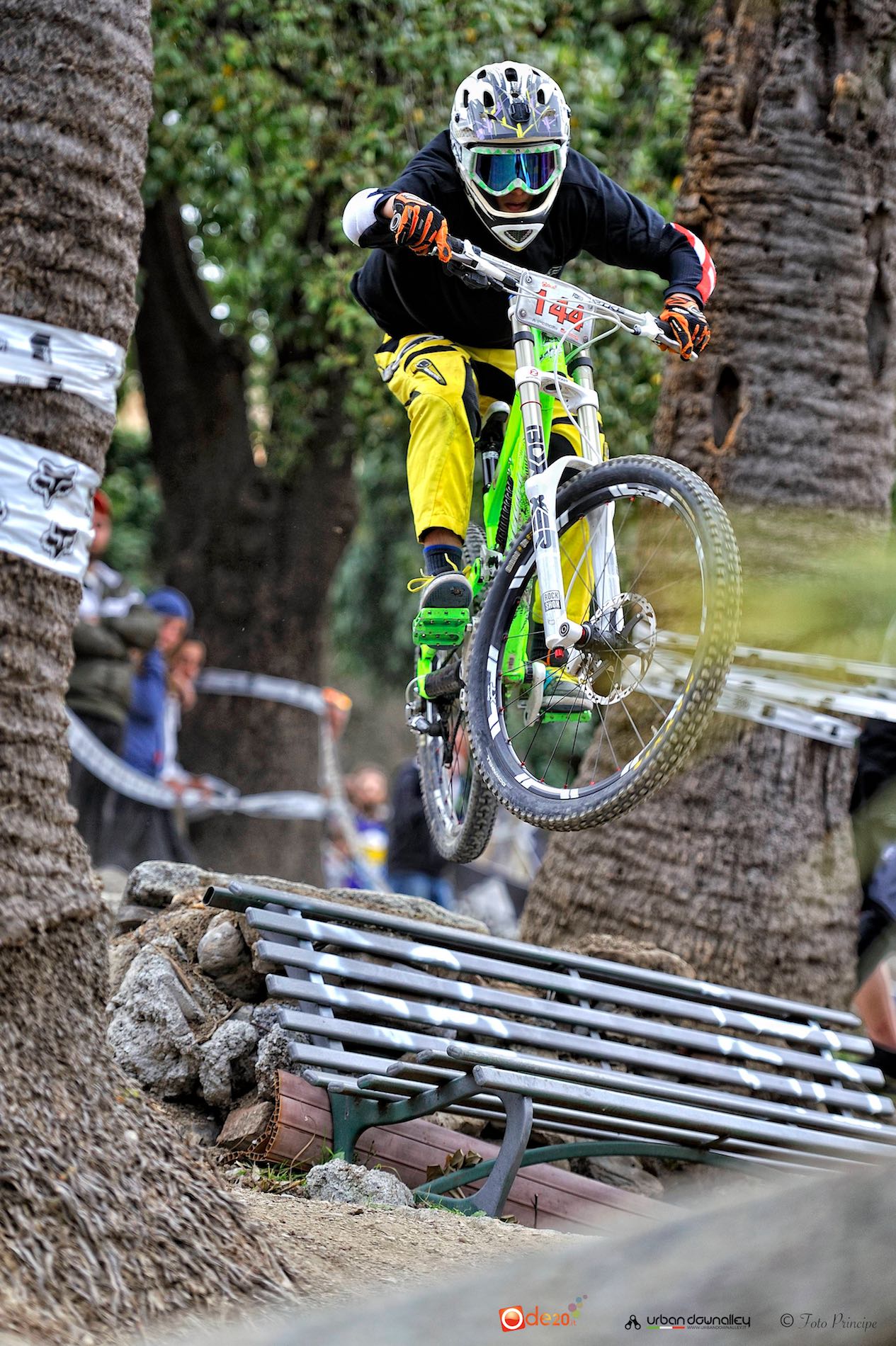 Finals was planned for Sunday. Riders had two runs to fight for the points from the race. Men's elite category was very competitive and the results were tight. Strong Polish pro rider Slawomir Lukasik put a great run and his time stopped at 1:17.62, Francesco Fregona closely followed with 20 hundredths of seconds behind and third place went to Charles Gambirasio with gap of 60 hundredths of seconds.
Results in elite category:
Slawomir Lukasik (PLN) 1:17.62
Francesco Fregona (ITA) 1:17.83
Charles Gambirasio (ITA) 1:18.30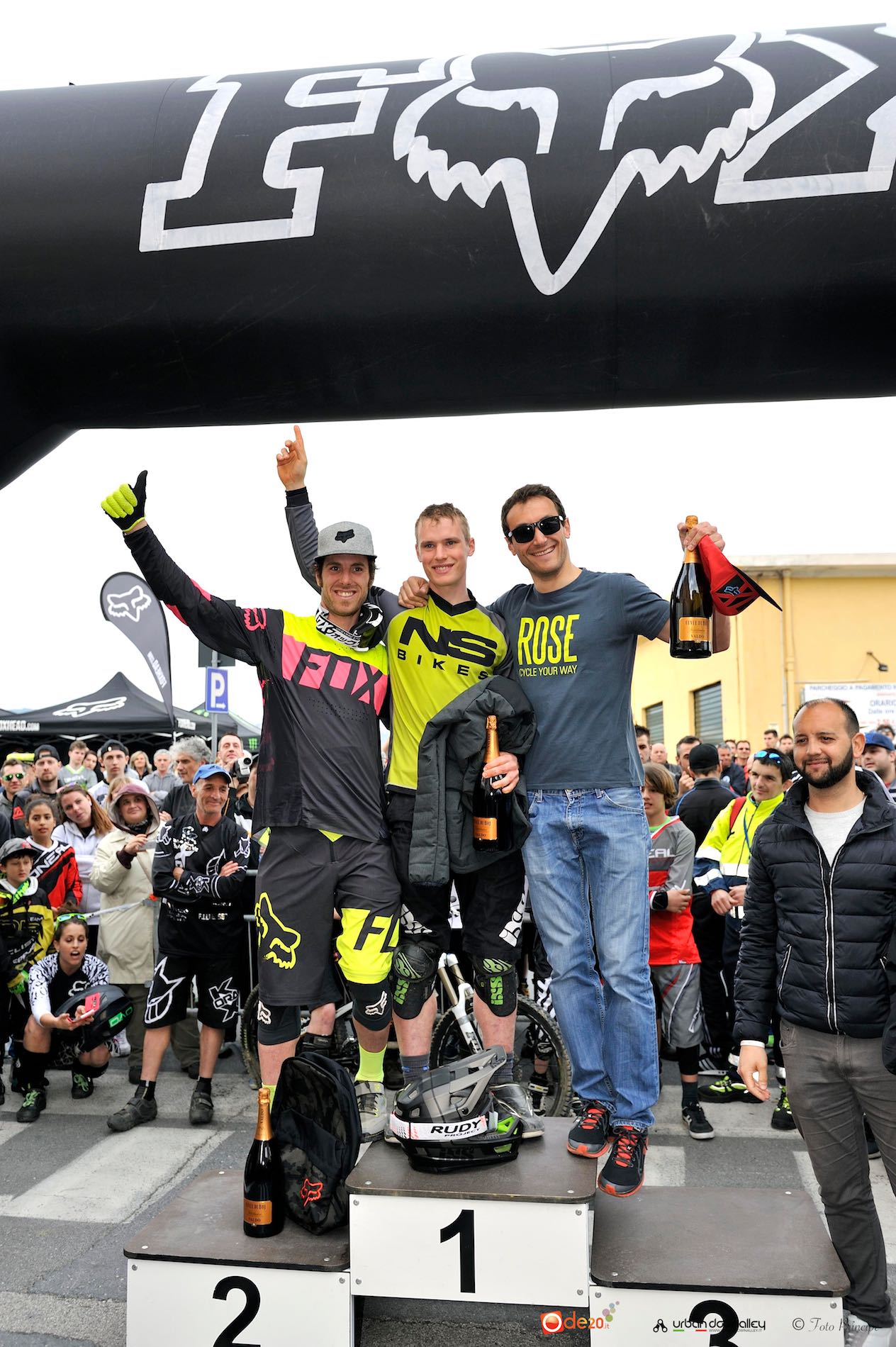 In the women's category French Chloe Gallean dominated and confirmed fastest time of qualifying with 1:28.36, folowed by Betta Canovi with gap of 3 seconds and 74 hundredths and extraordinary Rosy Fuccio with gap of 3 seconds and 82 hundredths.
Results in women's category:
Chloe Gallean (FRA) 1:28.36
Eisabetta Canovi (ITA) 1:32.10
Rosaria Fuccio (ITA) 1:32.18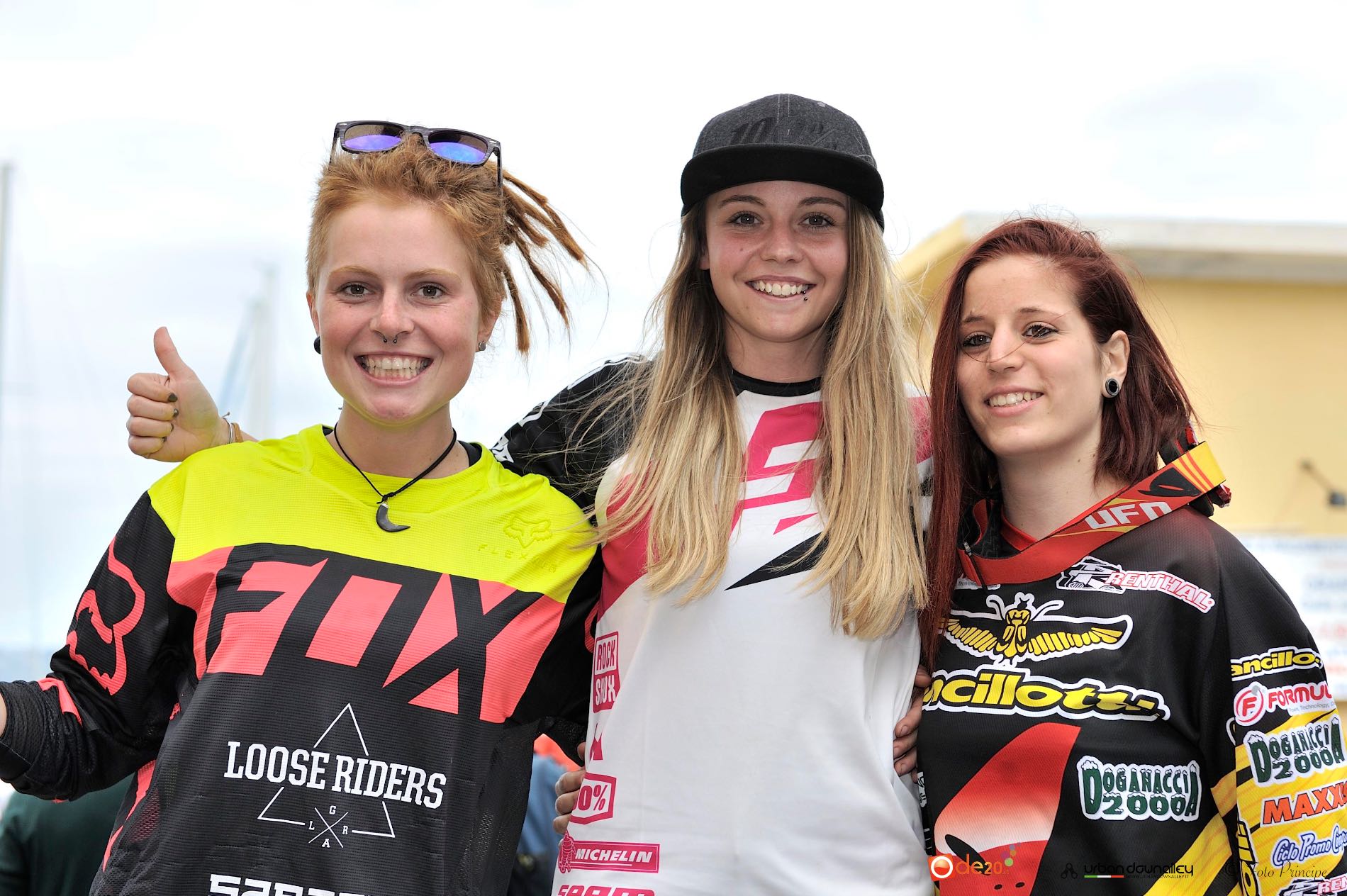 For more results in different categories visit Urbandownalley.it.
Overall standings:
Carlo Gambirasio (ITA) 85 points (50 + 35)
Andrea Tissoni (ITA) 55 points (40 + 15)
Slawomir Lukasik (PLN) 50 points (0 + 50)
Francesco Fregona (ITA) 40 points (0 + 40)
Paolo Rondelli (ITA) 36 points (18 + 18)
The Urban DownAlley series now stops for a few months to create room for major events and Gravitalia Superenduro. It will then resume with third stop which will take place in Savona from 17 to 18 September.
The circuit is supported by Rose Bikes, Scott Sports, Shimano, Northwave, Michelin, Crosser, Effect Mariposa and Adidas Eyewear and DSC.
For more information or registration please visit Urbandownalley.it or facebook page of the series.
Headcam footage from Ivan Falvo – 24th place:
Photo: in courtesy of Urbandownalley.it
@Urbandownhill.bike