PRULET swept through Prague
The last event of this season's Czech Downtown Series was held in in Riegrovy sady (Rieger Gardens), Prague, offering a wonderful view of Prague Castle. It had taken 50 workhours to build 9 obstacles. Due to protection of green spaces, it was not possible to build the track on lawns, so the riders had to deal with the hard surface of bitumen and cobblestones.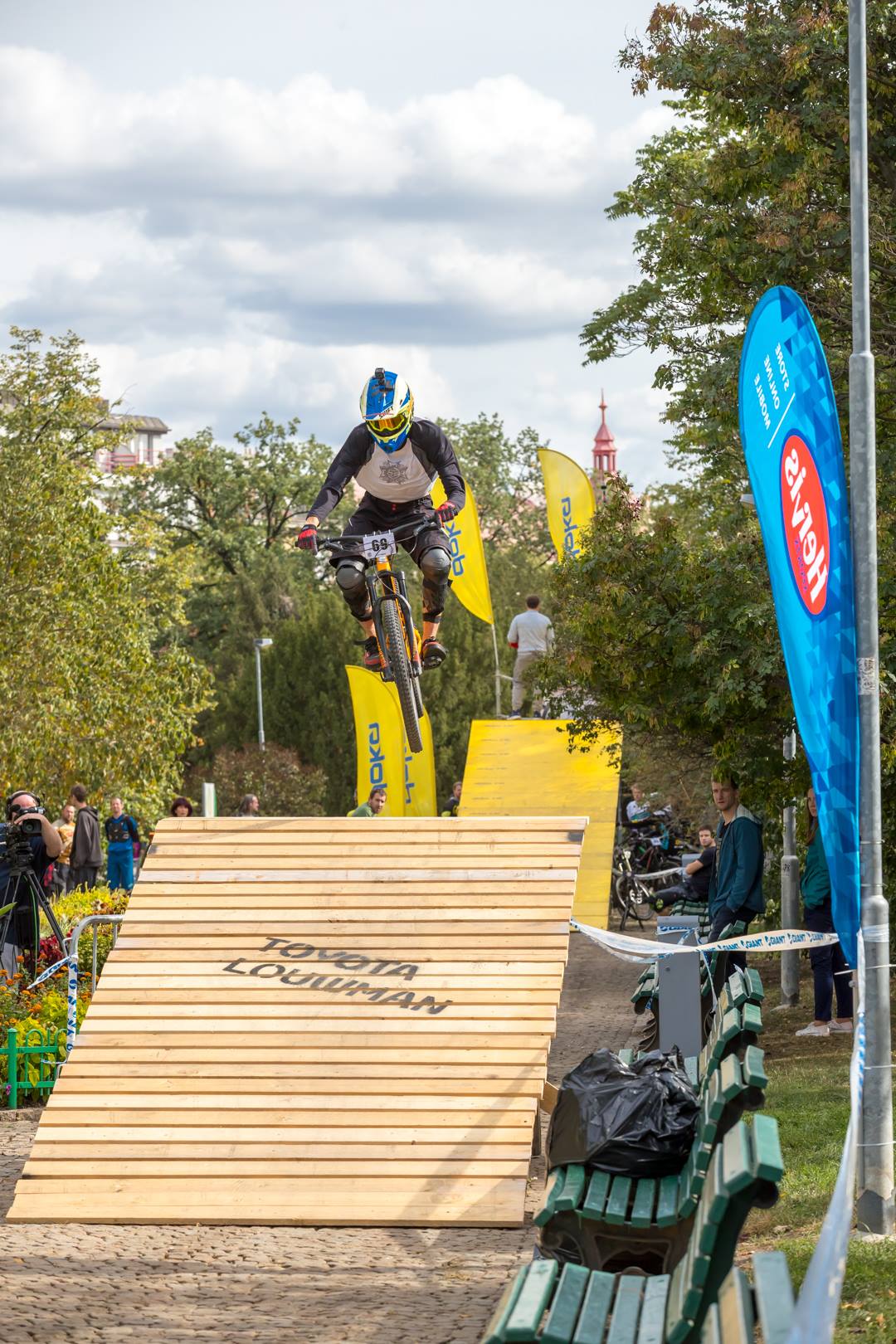 The backstage information comes right from the head organizer Vítězslav Stránský: "The starting gate takes you to the first straight stretch with a double. This double is a four-metre jump which must be done straight, as the land-and-go pad is narrowed with benches. Now here comes a left-hander, followed by another straight with an almost identical jump. Pedal on, uphill, then downhill again. Get ready for a tight curve where you feel the power of centrifugal force. Once you manage to get back to vertical position, you have to swerve left towards the major jump, which is a double with a one-metre protection zone. Six metres are okay for everybody, the landing pad could have been placed further. Land and head for a loooong right, where a goodly double awaits your tyres. Then a step-up, and a step-down. Now just one more take-off onto a table-top and a double. Not easy, really. A minute of full load and your lungs out on the loose."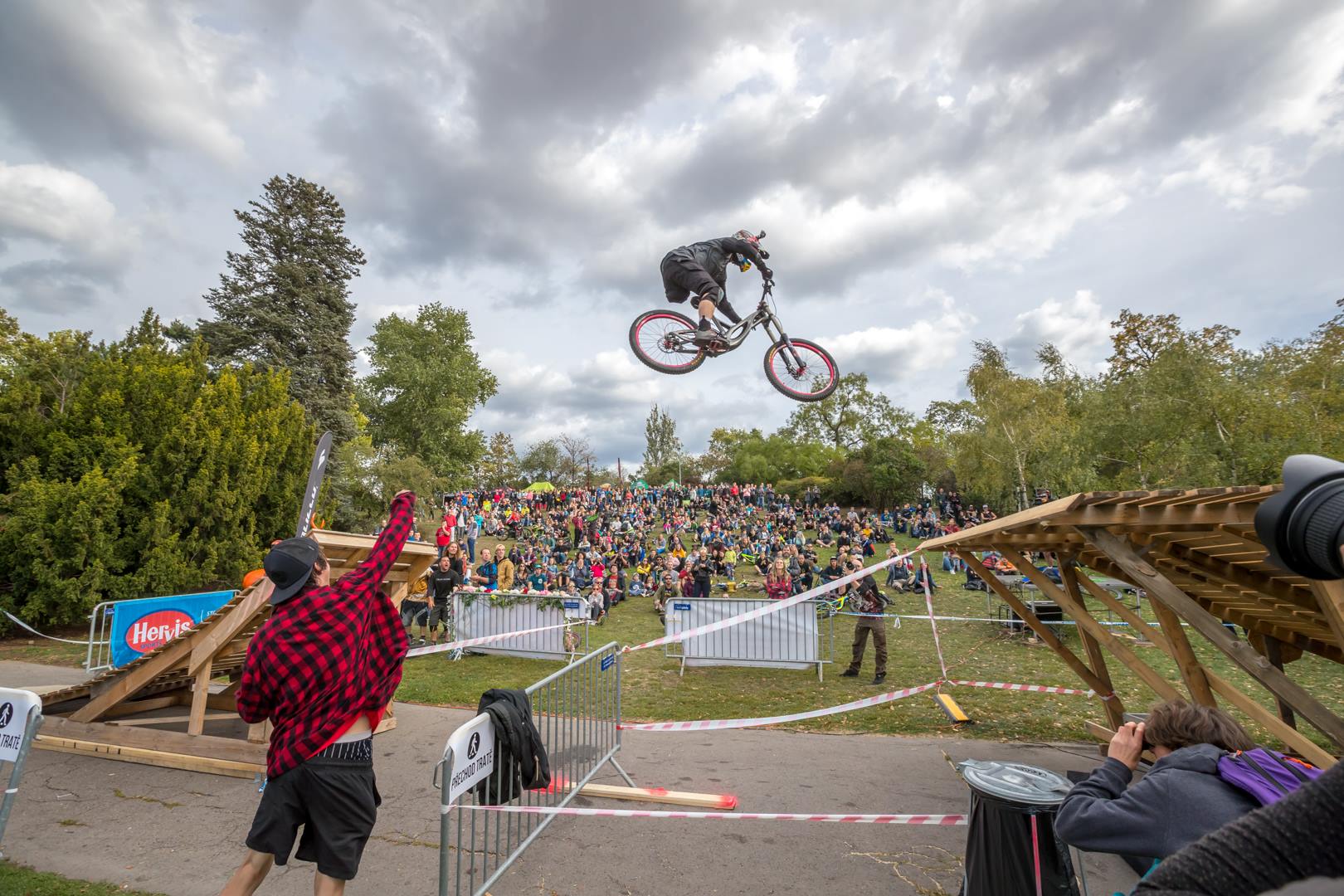 "Now there is time to say something most riders had no idea of. We could not do the first year in the range we wished and planned. The original idea was to locate a half in the park and the other half of the trail in the streets. However, due to changes in public transport schemes, it was not possible to close or partly close Italská, the street near the park. One option was to postpone this event to the next year, another was to do what we finally did. The race in Riegrovy sady provided us with valuable experience for the upcoming years."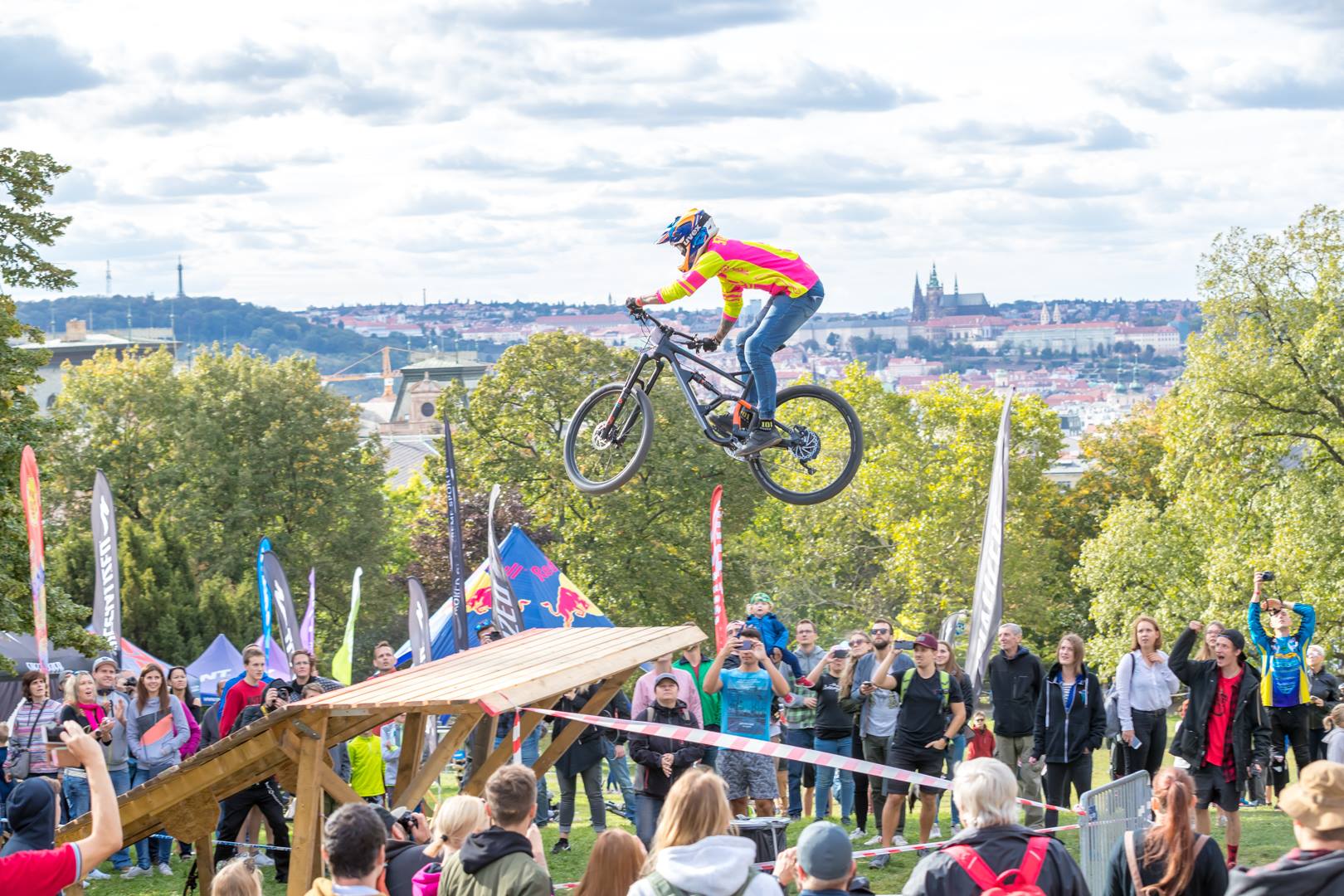 "This all resulted, let's face it and not just say half-truth, in a trail which was not as attractive as anyone, including us, would wish. At the first sight, the obstacles were too hard, making a lot of riders to avoid racing. There were a lot of falls, especially in the training. They were mostly caused by the entering speed. The wind was very strong as well. Jonáš Stehlík's fall upon flying all the way from the major jump to the table-top was really nasty. We are sending positive vibes for you and the others to get well soon."
Below you can view video highlights.
The results are available below this article. The only rider of Men category who did not exceed one minute was Kuba Říha. Petr Malý came second and Milan Myšík third. In Junior category, Pavel Reinl took the gold, followed by Tomáš Král and Matěj Pospíchal. Two brave women also took part. Martyna Gruszka was second and Barča Tesařová was the fastest. Even though both only took the first round, they just deserve our respect.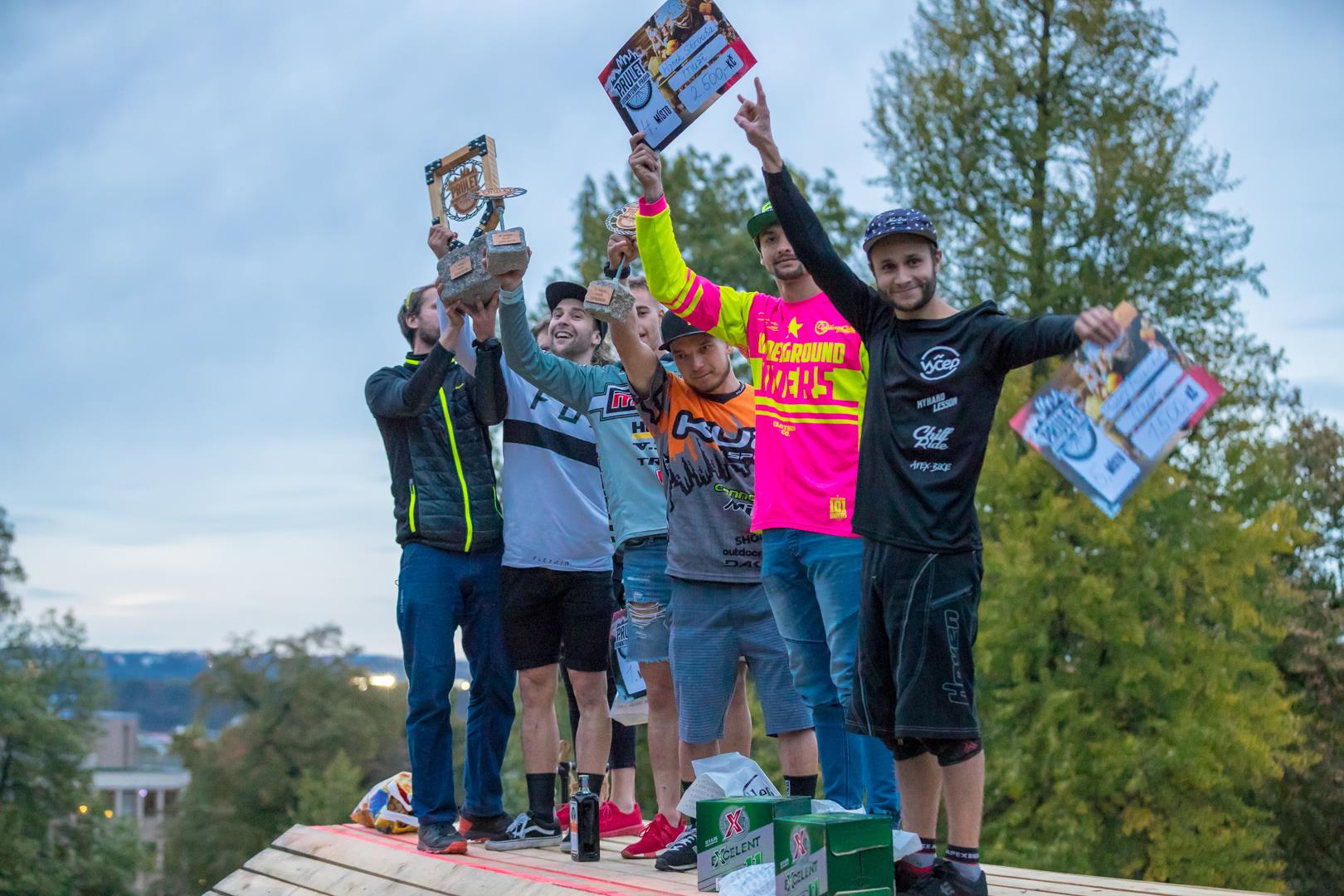 In Freestyle contest, Dan Miller was the best, Vilibald Vítek did a front-flip and a cash-roll to take silver, and Teo Kováč took bronze. And the other nine riders also made a show. That was a hell of a show at the end of the season, thanks for that. We find it a great idea to keep this combination of downtown and freestyle.
While this article is being written, the organization of the next year of the Czech Downtown Series has already started. In October, you will get more information, including the dates and locations. Will there be a new place? Stay tuned…
Author: Vítězslav Stránský
Photo: Michal Stepanek