Surprising grand finals in Bulgarian Urban DH series
Last stop of the Bulgarian Urban DH series took place in Pleven, seventh most populous city in Bulgaria located 100 km northwestern from previous race in Gabrovo. The track was 1 km long with elevation of 120 meters which made it the most pedally track in Bulgarian urban DH series. Start was located in front of the entrance to Pleven Panorama monument which was cunstructed in 1977 in honor of the 100th anniversary of battles which led to the liberation of Bulgaria.
All riders were pedaling straight from start and hitting small wooden jumps. One of the top contenders, Stivian Gatev.
Track went through Skobelev Park. Viktor Rangelov on a jump between trees.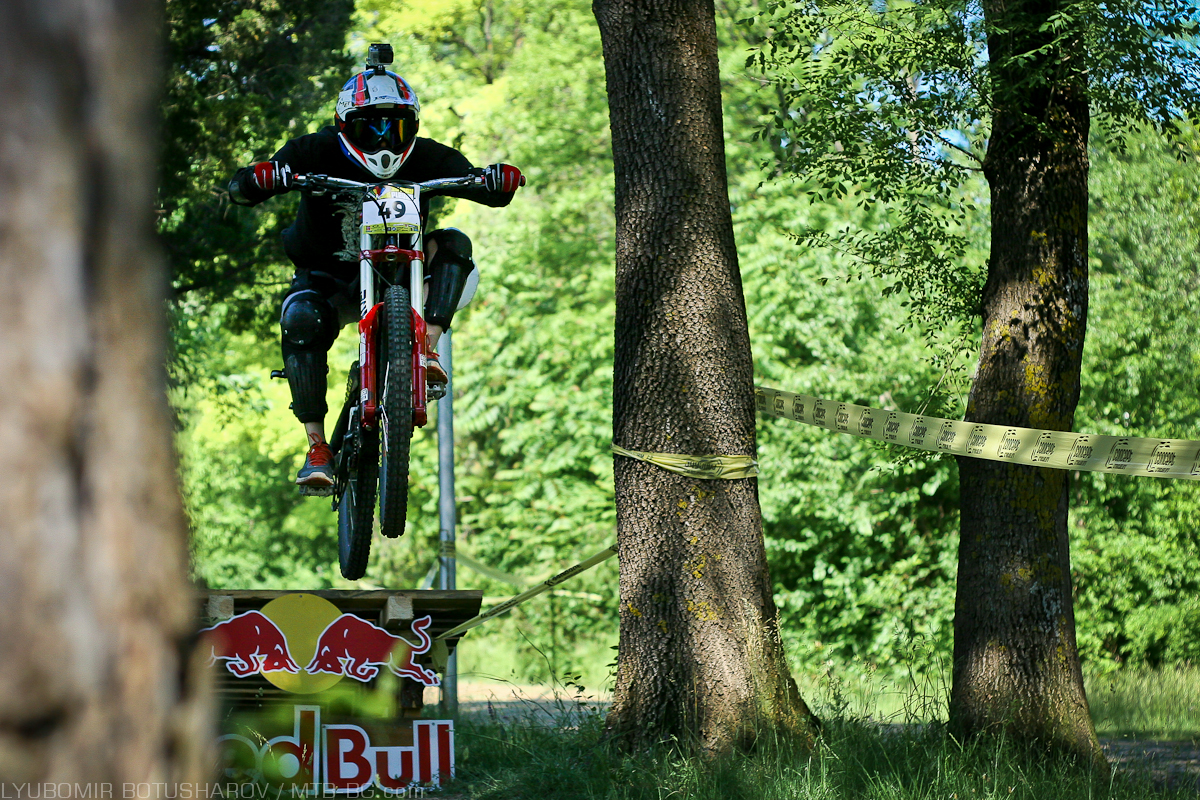 Georgi Levi turning on wooden berm.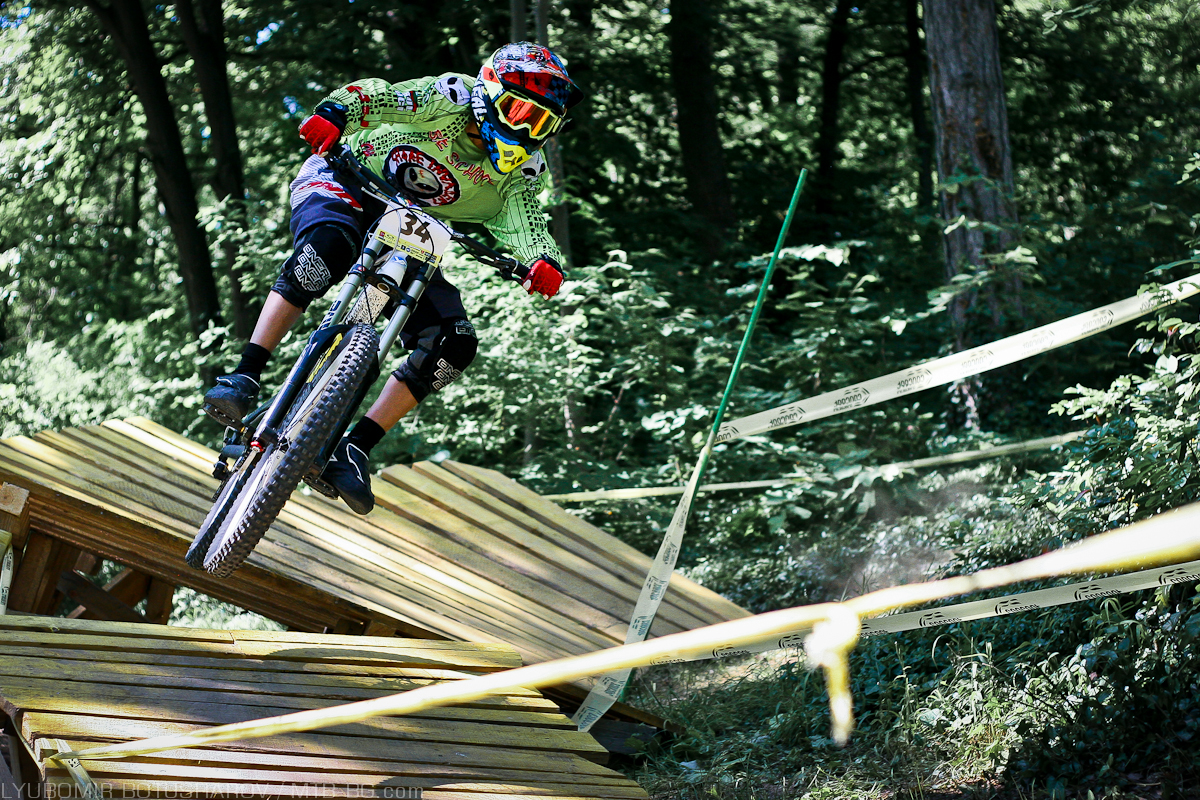 Leaving the park, riders experienced first gnarly stairs section. Valentin Tenev putting some style on a gap.
Kaloyan Michev dropping off into wooden landing.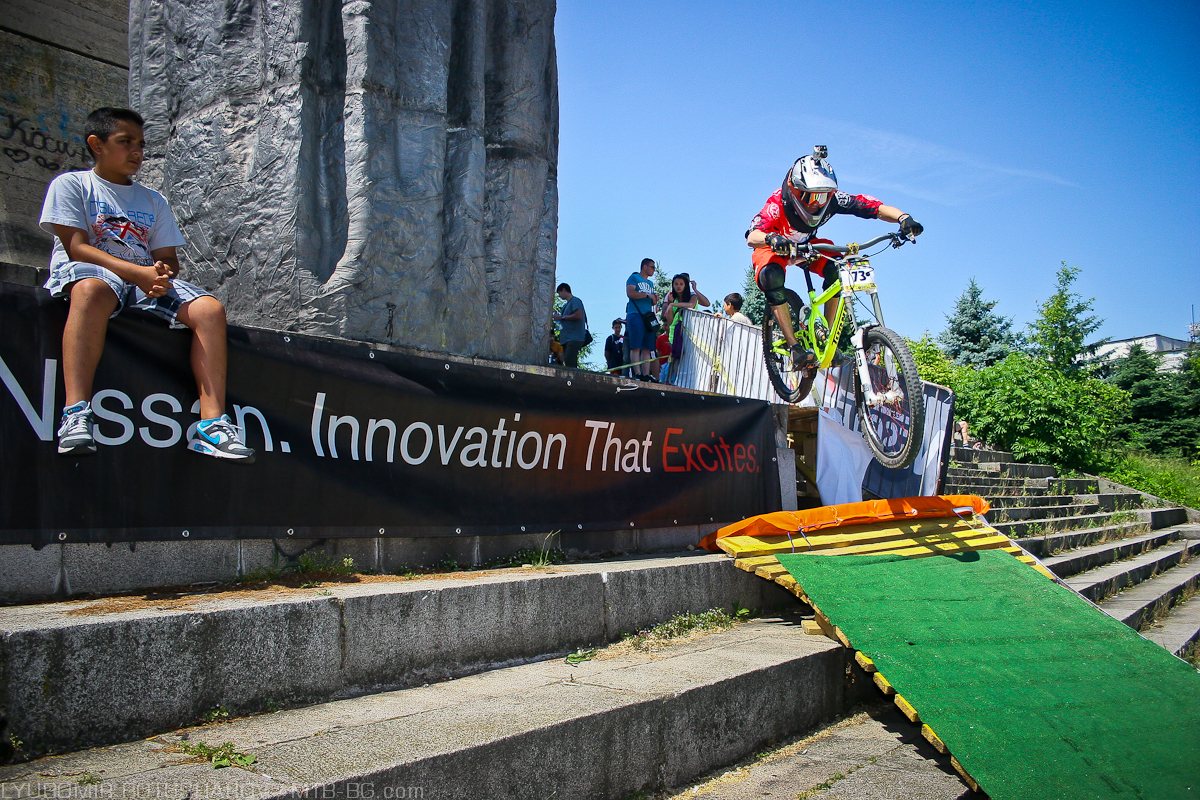 Track in Pleven had characteristic look with wide sets of stairs all the way to finish line. Valentin Tenev using wooden berm to keep speed into next section.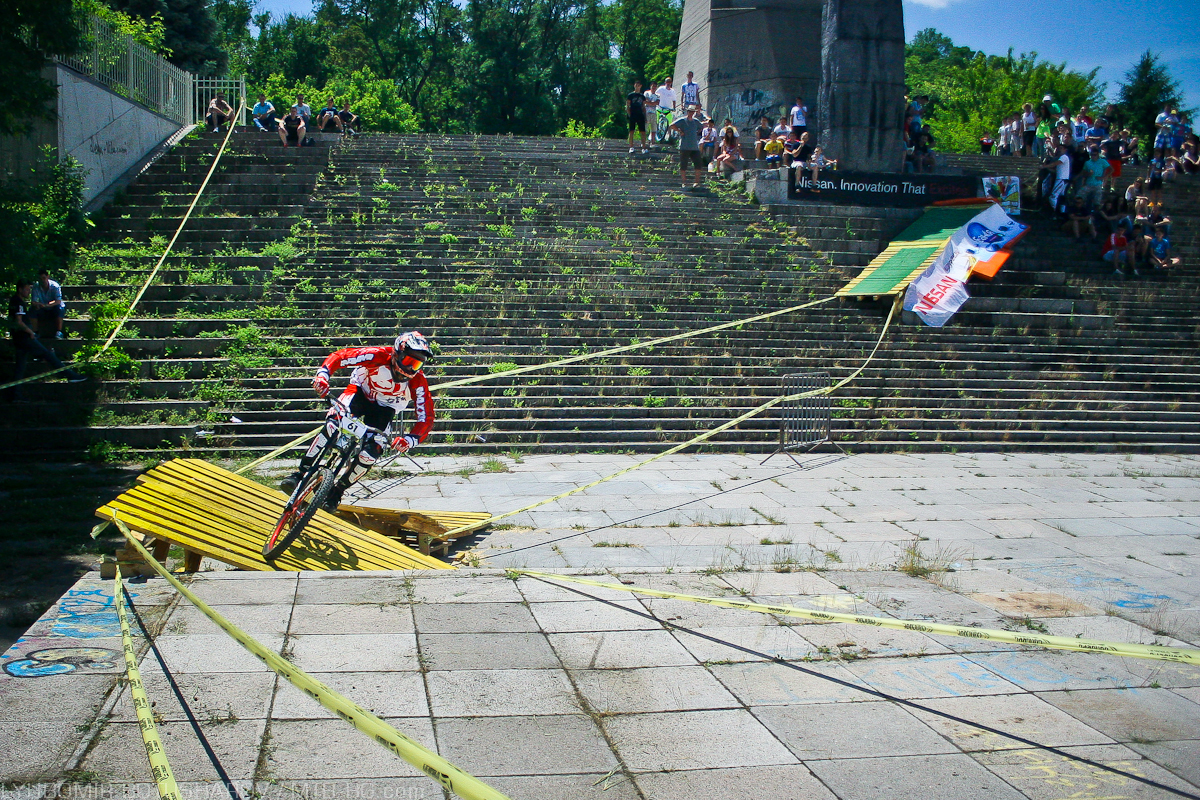 Which ended with huge drop off. Have you seen better chuck-up style?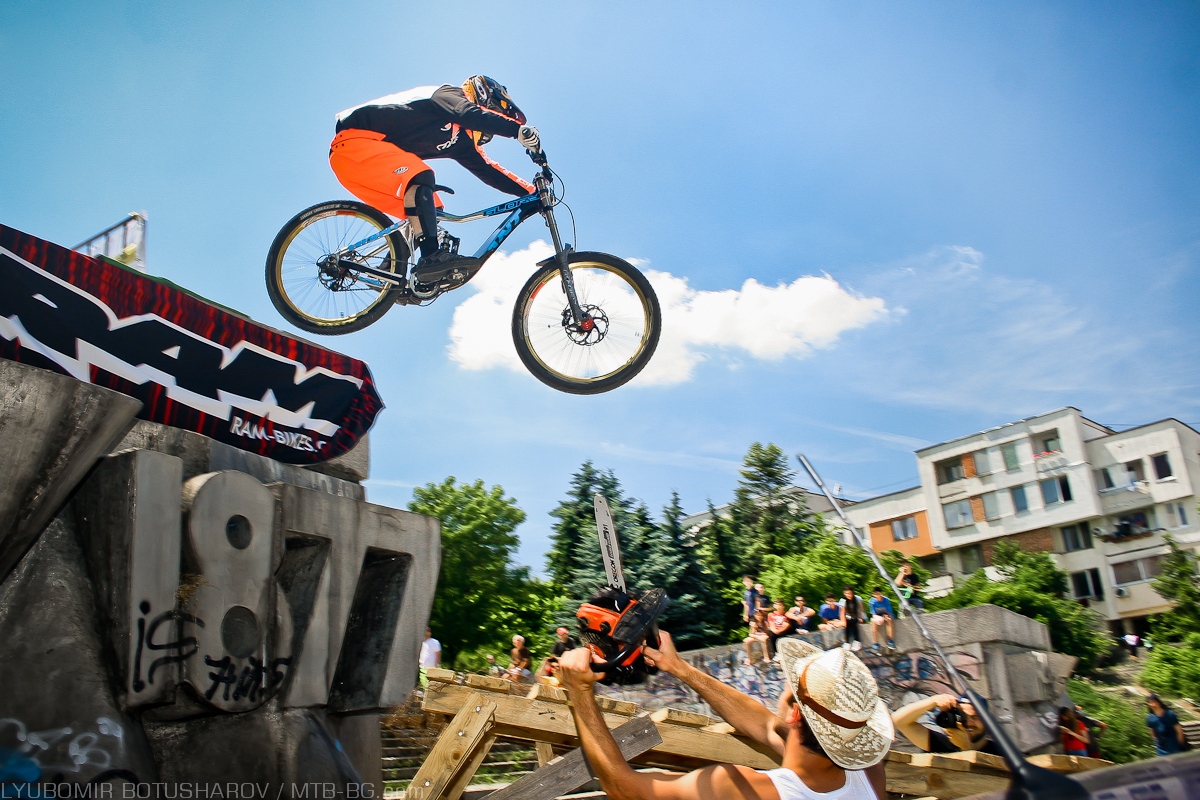 The drop off from another view.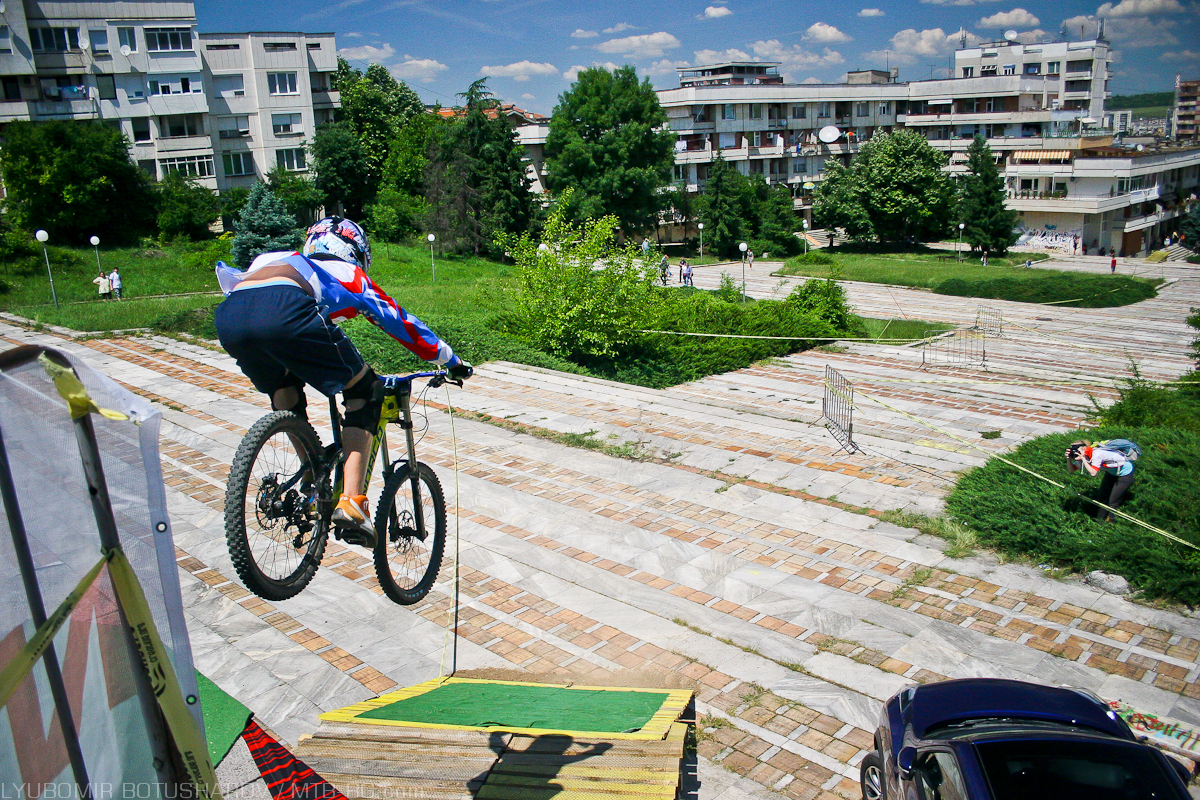 Top contender in Junior category, Martin Nenchev, smashing the track.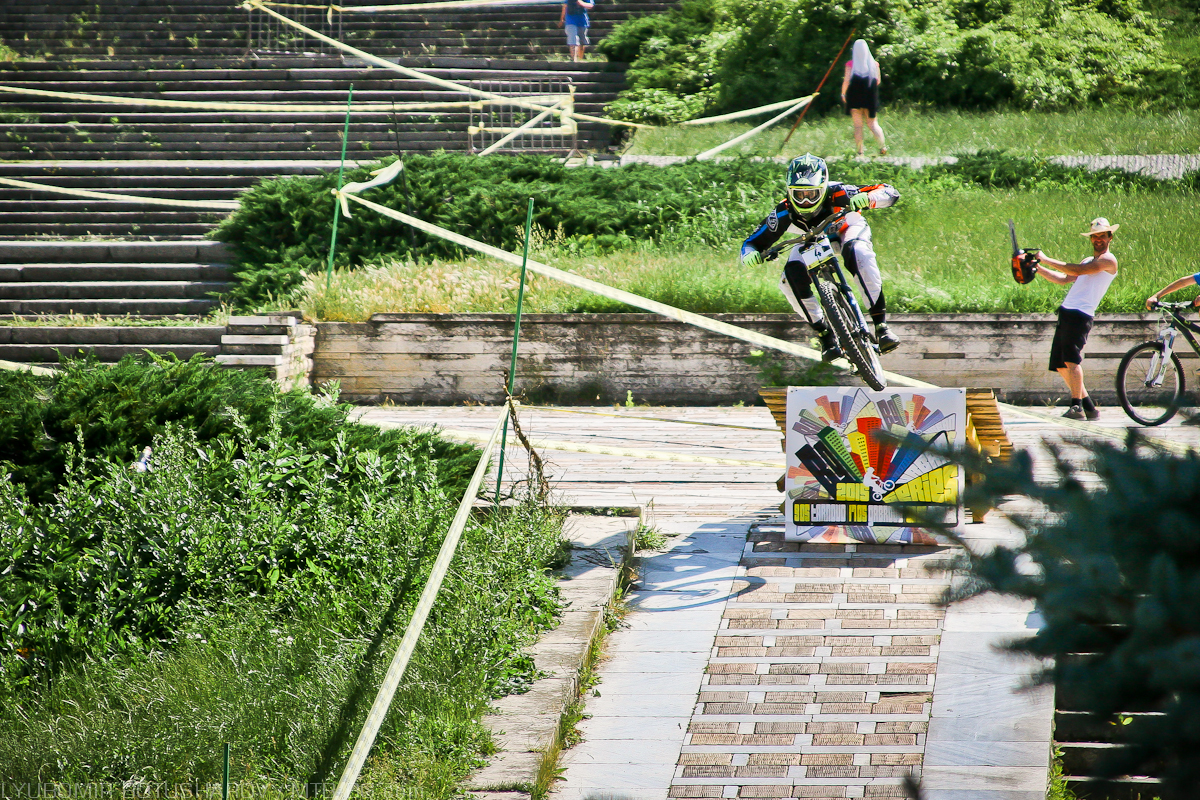 The jump from another view.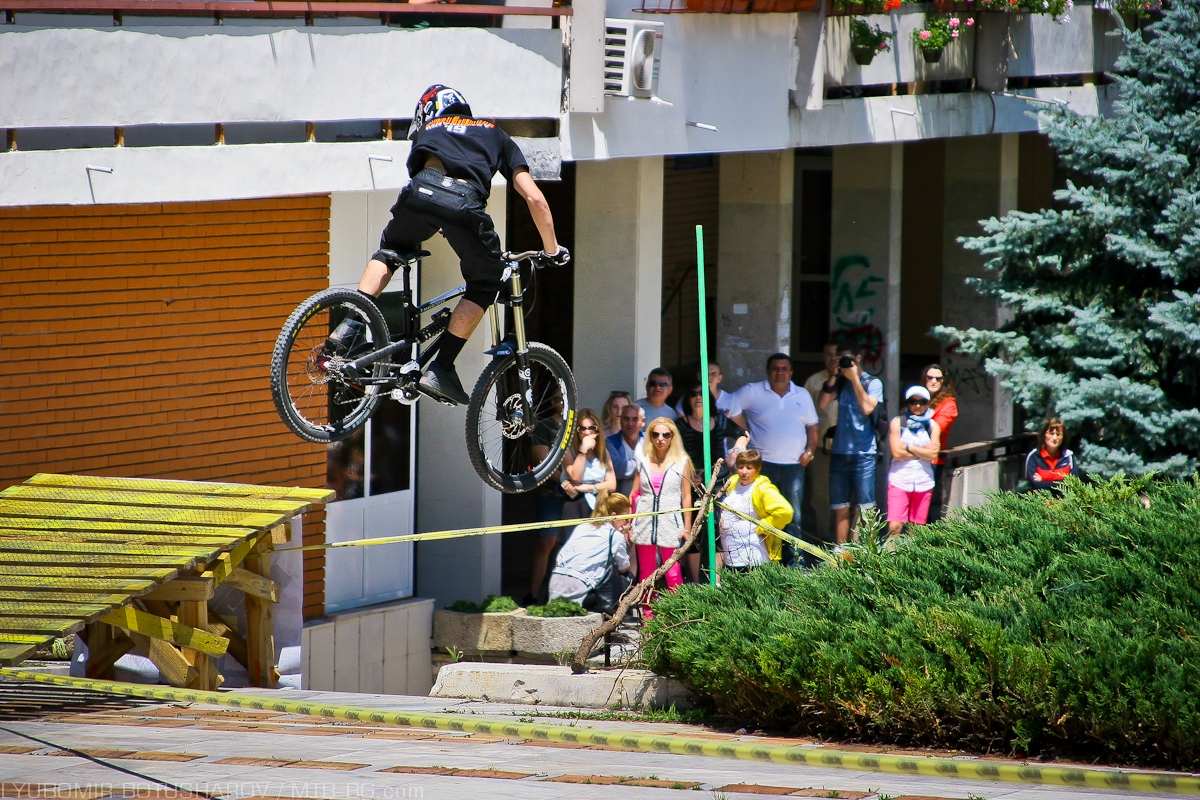 Did we mention stairs? Petko Dadzhalov ripping it into the finish line.
Podiums in Men category:
Ivan Kolev (BUL) 2:03.42
Bobie Krumov (BUL) 2:03.76
Rosen Kovachev (BUL) 2:05.54
For more results of the race in different categories visit Mtb-bg.com.
Stivian Gatev and Rosen Kovachev were not able to put clean run and lost points to Ivan Kolev who won the series from third place. Rosen Kovachev lost couple of seconds as well and finished third, still was able to make 2nd spot on final podium. Stivian Gatev finished 13th overall (8th in Men category) which got him only 16 points. Todor Kirov was not able to get enough points to attack from fourth place. Fifth place goes to Bobie Krumov who put a great run in last race in Pleven and finished only 34 tenths behind first place. Points were added and the final overall standings for 2015 are:
Ivan Kolev 230 points (65 + 65 + 100)
Rosen Kovachev 205 points (100 + 40 + 65)
Stivian Gatev 196 points (80 + 100 + 16)
Todor Kirov 160 points (40 + 80 + 40)
Bobie Krumov 135 points (0 + 55 + 80)
Congratulation to Ivan Kolev, Rosen Kovachev and Stivian Gatev who got to the final podiums. Each of them recieved invitation from Extreme Sport Fabrik to participate in riders list of City Downhill World Tour Bratislava 2015.
As CDWT Bratislava was already held and was sadly cancelled during finals there are no results from Bratislava this year.
If you have not seen previous races of Bulgarian Urban DH Series, check reports from Gabrovo and Veliko Tarnovo.
Headcam footage of Ivailo Traikov:
Chestcam mount footage of Petko Dimitrov:
Photo: Mtb-bg.com
Source: Conceptcreative.org, Mtb-bg.com