Svatohorsky downtown crowned same rider for the third time
Czech Downtown Series 2019 #2 Svatohorsky Downtown Pribram
Second stop of Czech Downtown Series took place at small town of Pribram, 60 km southwestern from capital of Czechia, Prague. The race was held as 2019 Czech Urban Downhill Championship. There has been only one winner for two consecutive years and the third one was no different. 103 riders joined the competition.
There has been major changes of the track, especially making it more flowy without long flat sections and an uphill before the finish line as it was in 2018. Starting point was right next to the famous landmark of the town, the Holy Moutain. Short woods section at the beginning shifted to the Holy Mountain square and finished with stairs drop onto left hander.
Things started to get faster and more difficult here. You find yourself dropping into right hander ending with berm, riding through a kicker into another berm which sent you through trees and prepared you for a big hit gap. Very small landing made you struggle at the beginning. You just go for it and feel the pain. Now brake as hell and take the tight 90 degrees turn.
Back on pedals as you enter cobblestone streets with high speed turns ending with a wooden double with questionable kicker as a takeoff. You land it and get back on power on pedals again.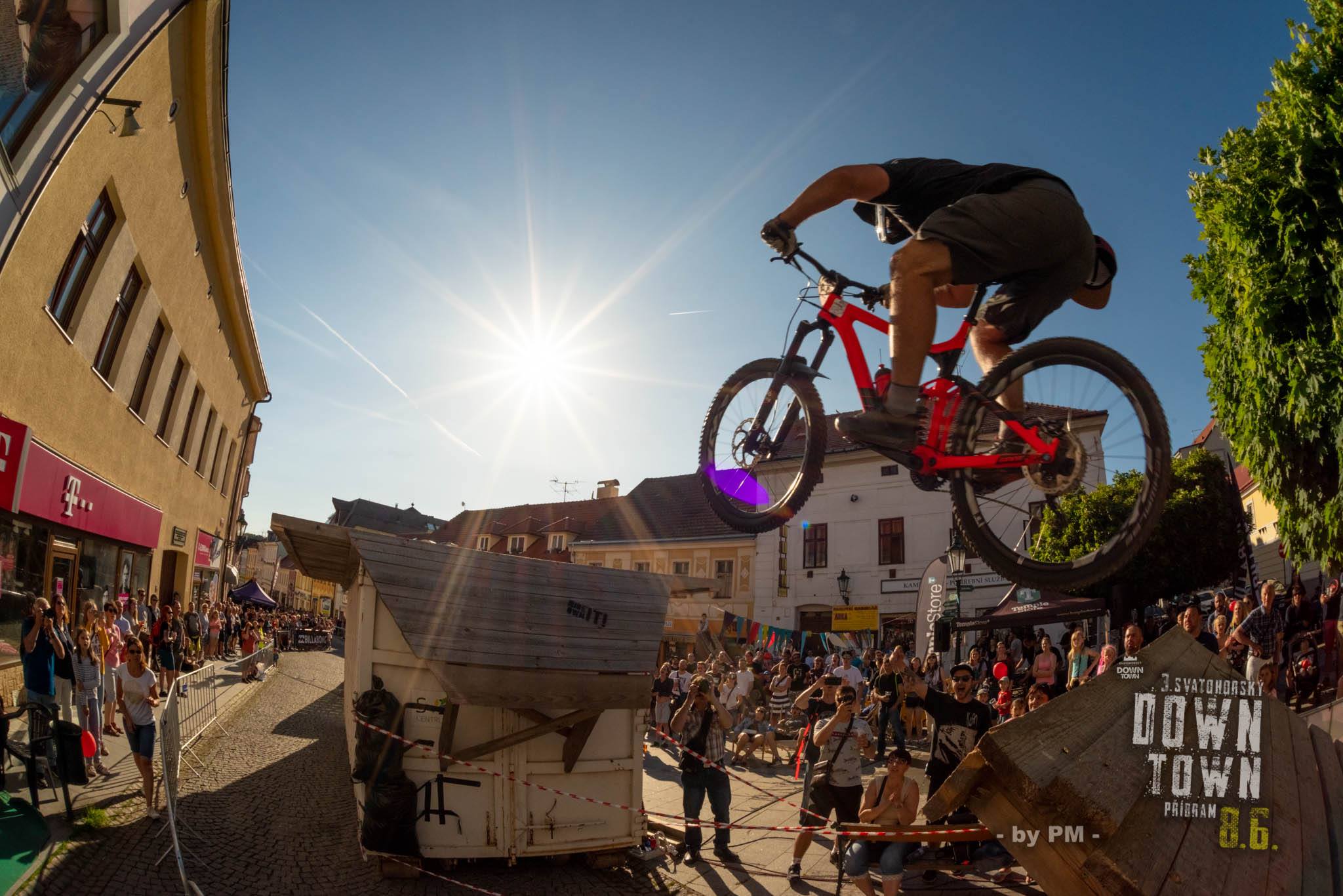 This is crucial as you need to turn a tight corner shortly followed by huge step up and step down. The finish line awaits you with a high speed double.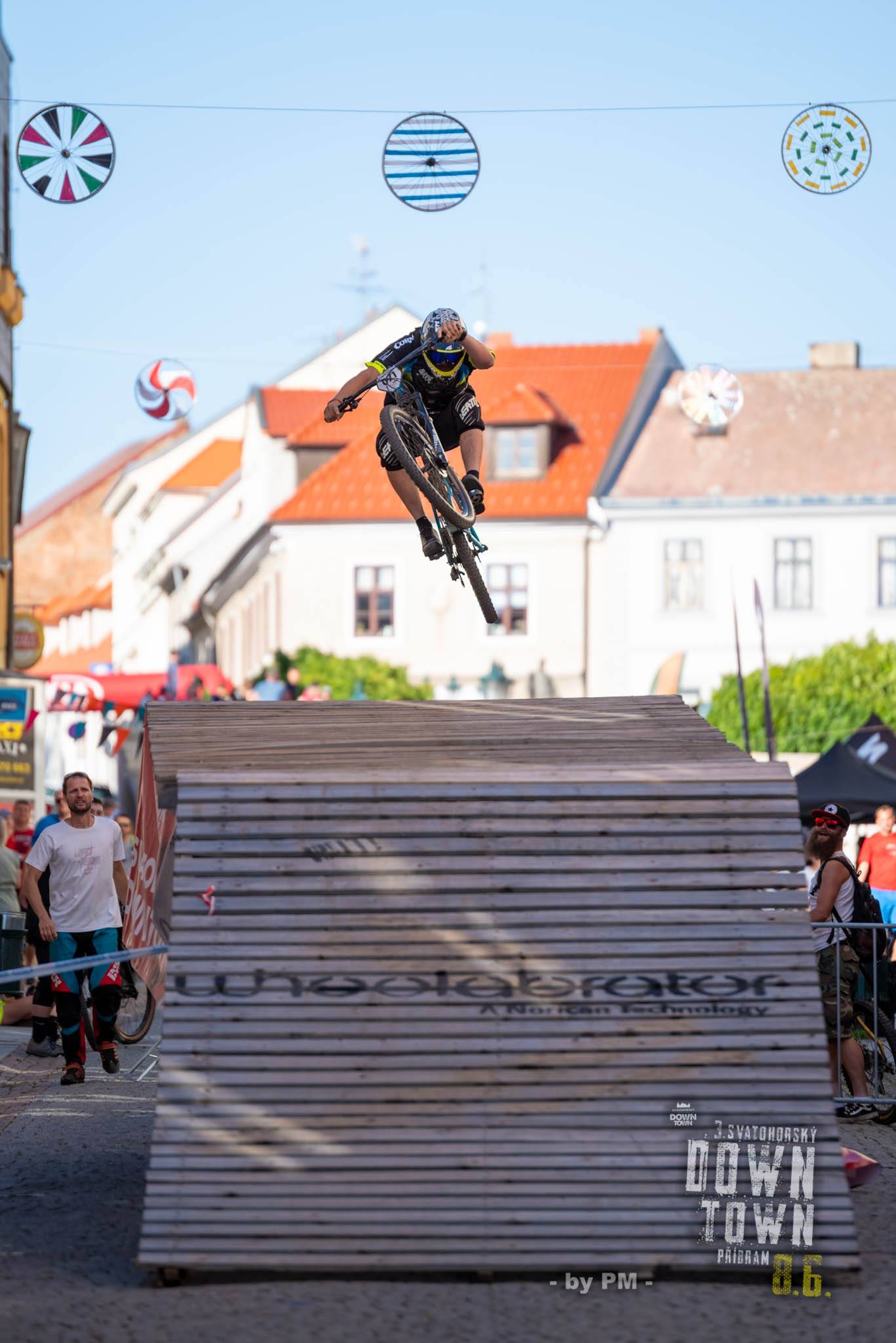 Podiums in open category:
Jakub Riha (CZE) 1:30.63
Petr Maly (CZE) 1:30.85
Petr Letak (CZE) 1:31.55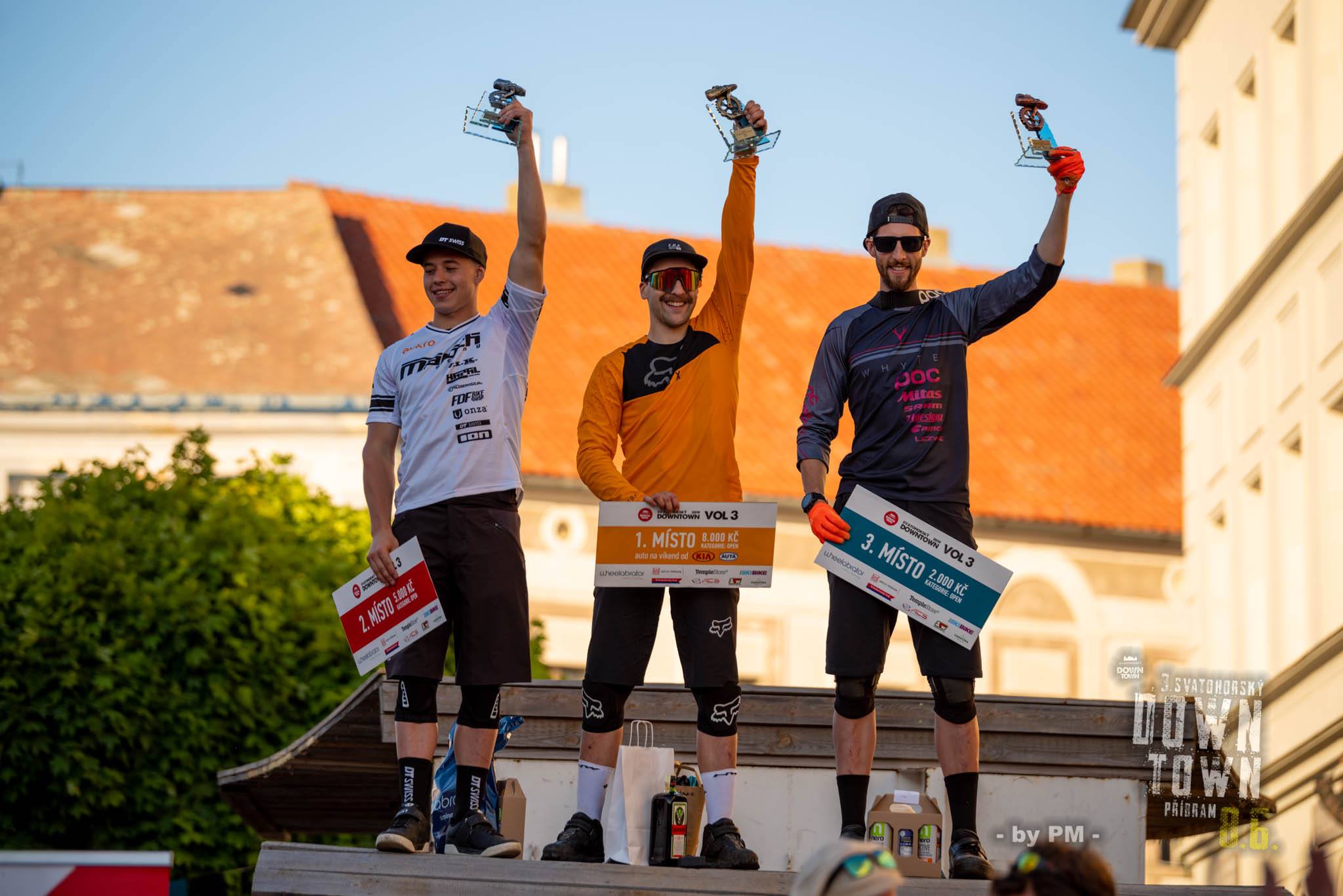 Complete race results here.
Overall standings after 2 races in open category:
Lukas Huml (CZE) 270 points
Dominik Bak (CZE) 225 points
Petr Pala (CZE) 220 points
Alexandr Sidor (CZE) 210 points
Filip Dankanic (CZE) 200 points
There was a huge step up in track point of view in third year. Even though it was shorter, but on the other hand much more flowy and enjoyable for riders. Next race will be held in Rakovnik on July 20th.
Official video from the event:
Helmet cam by Martin Ptacnik – 9th in junior category:
@UrbanDownhill.bike
Photo: PM Photo