Tomas Slavik took win at Mad of Lake
Beautiful lake Garda hosted annual Mad of Lake urban downhill race. International riders from UK, France, Turkey, Czech Republic and Slovakia arrived to compete against local top contenders. Invitations were accepted by Tomas Slavik, Ben Moore, Dennis Tondin, Simone Medici, Carlo Gambirasio, Mirko Montagni, Burak Uzun, whole Team Blausacc VTT 06 and Simona Jirkova.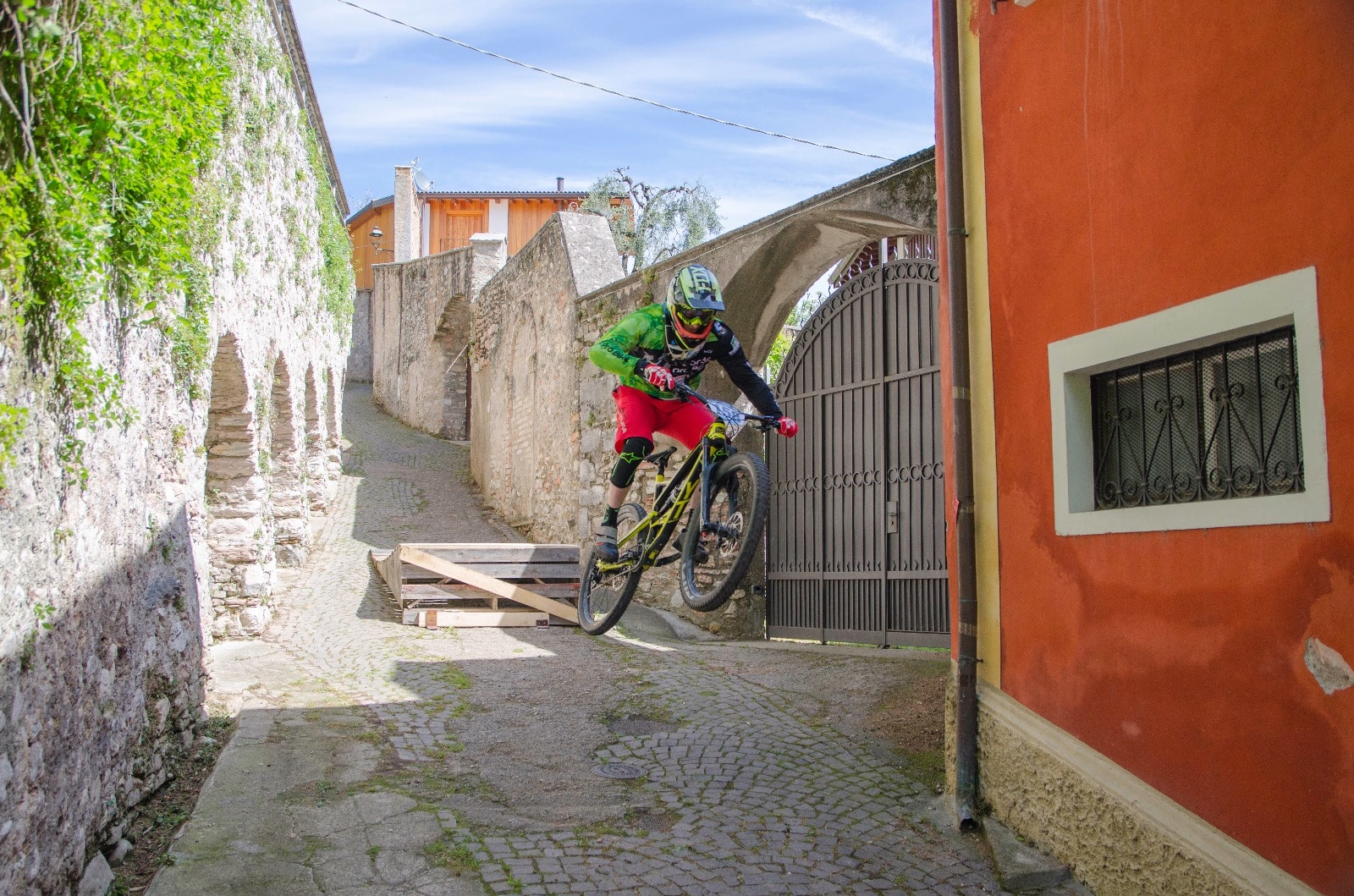 Qualification day on Saturday was lovely – sunshine, views and lots of air time for riders. Almost 200 riders registered for the race. Therefore, car lifts were extremely busy. Track was prepared in advance and tested to perfection. Organizers told us about local law that any jump or obstacle had to be reviewed by technical auditor in terms of safety.
Despite that, ambulance was in permanent use. Probably due to a fact that the race was at the begining of season for many riders. Even local rider, Dennis Tondin, last year's second place, was unlucky and broke his leg. As he mentioned after the race, this is part of the game.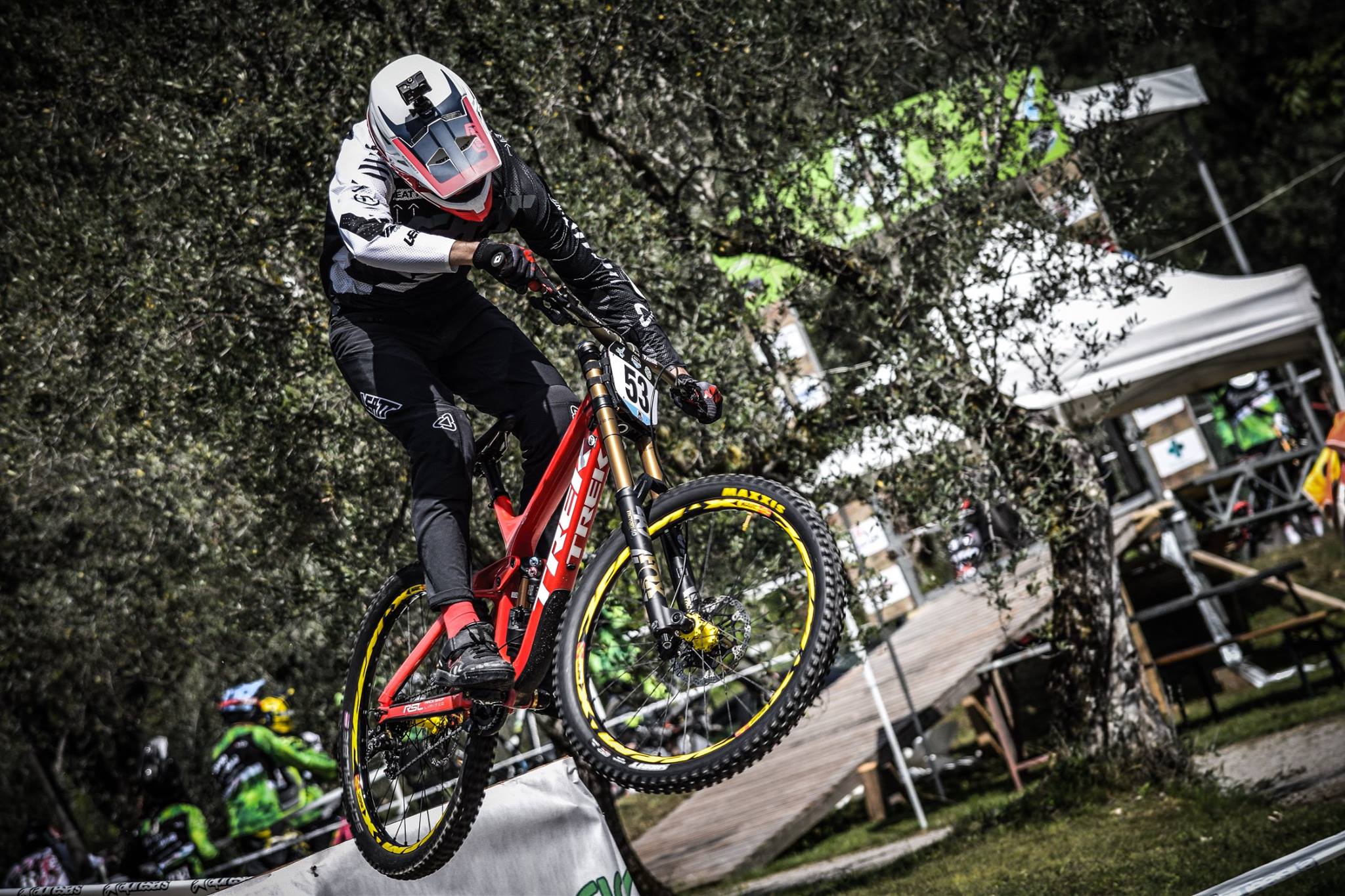 The fastest Saturday's time went to Tomas Slavik, followed by Francesco Locatelli and Ben Moore. Going to finals, it seemed that Tomas Slavik would probably win, if he had clean run. He was up by 4 seconds. Besides first place, battle for podiums was very close. Top 10 qualification times below:
Race day. Unsurprisingly, less riders waited for the lift. It was raining during night. Moreover, until last second, it was not sure, if the rain starts again. As the track was partially wet at the training, organizers put extra effort to make take-offs safer with iron grid everywhere.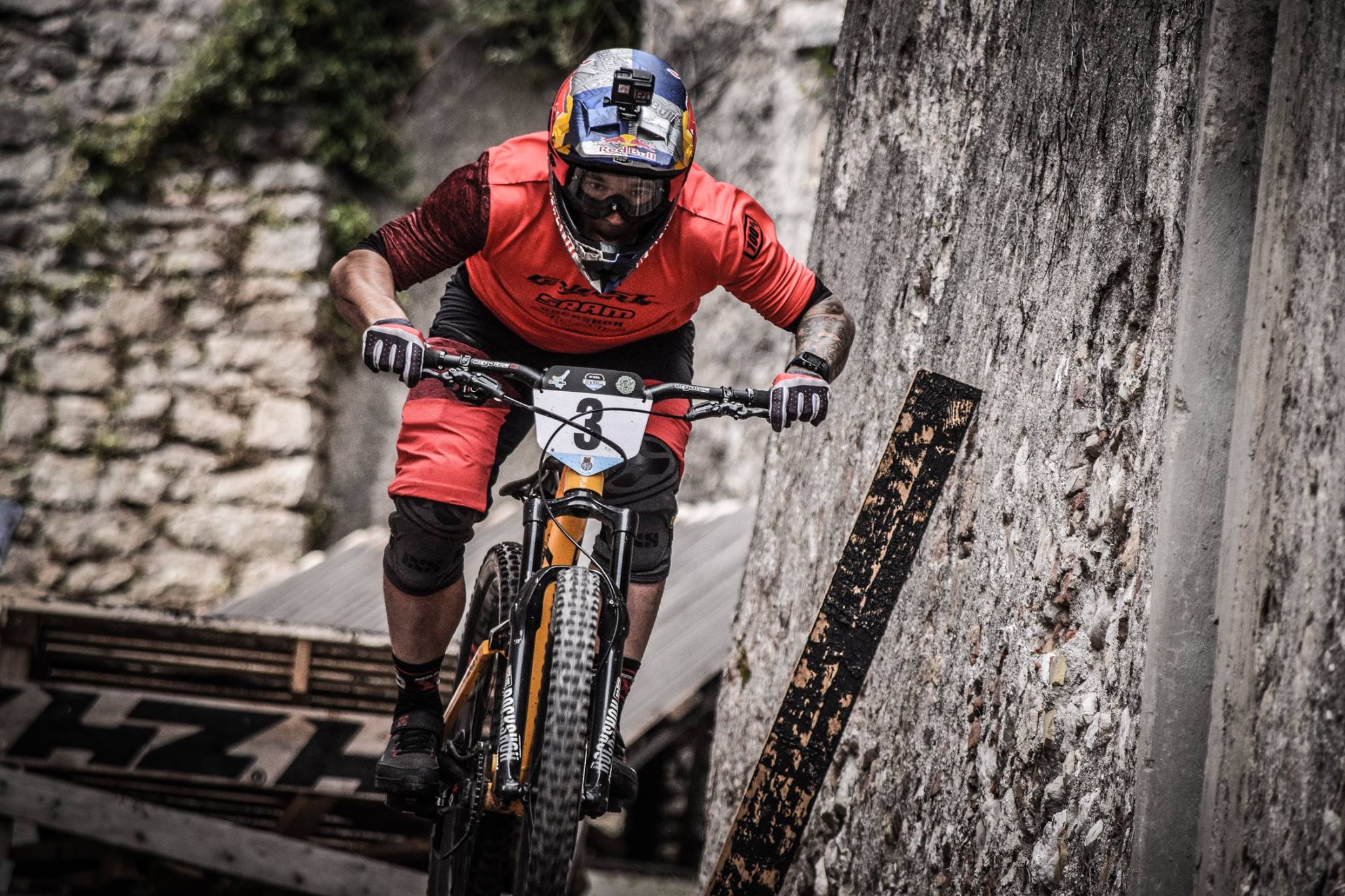 Final run. Focus. Set your best gear and go. Lovely wooden gap at the start ending with huge drop with tremendous view. You just cannot focus on nice stuff anymore. Smoothly arriving to next section where stairs wait you. Tricky technical part though – bunny hop to land on stairs could work, but you calculate the risk and just ride the section like an idiot. Only Tomas Slavik and a few top riders were smooth there. A few seconds later, you pedal like it's no tomorrow. You need to clear 9-meter step down and another gap right after. This is fun part of the track. Once done, endless pedalling waits you. Your legs start to burn, especially when you did not do enough of interval trainings during winter. You want to use your dropper seatpost even though you loose seconds. Whatever. Now it is time for a jump and trying to save your speed like a road cyclist. What comes next, hurts your bike even more than yourself. The more speed, the better. You enter technical section in full speed and you ride through it surprisingly well. Then wallride and narrow streets are waiting for you. One small jump into mild stairs section makes you feel like you love this sport much more. You then realize that you need to break hard and position yourself for wooden berm. Tricky part waits you then – another berm, following with a jump and wooden logs. Sometimes you just screw up and save big time. Finish line waits you around the corner, two luxurious doubles and you are happy its over, because your legs are gone. Our view on race:
No surprise in finals – the fastest rider Tomas Slavik succeeded among broad competition by 3 seconds. Top 5 places have mixed it a little bit. Stefan Plaikner stepped up his game and landed on 2nd place from 5th in qualification. Podiums:
Tomas Slavik (CZE) 2:24.50
Stefan Plaikner (ITA) 2:28.00
Francesco Locatelli (ITA) 2:28.24
Ben Moore (GBR) 2:28.99
Mirco Montagni (ITA) 2:29.25
Top 10 finals:
In womens category, Simona Jirkova confirmed role of favorite. Complete race results here.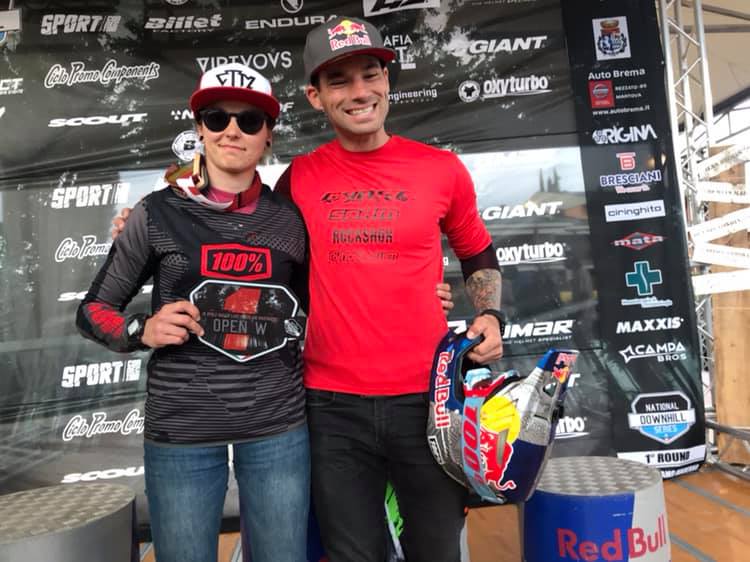 Overall, Mad of Lake delivered again. Those, who participated a year ago, mentioned step up in track quality and flow. The track is currently the best among living European urban downhill races. Looking forward to 2020 version!
Tomas Slavik winning run:
Czech team video:
Video edit from Burak Uzun:
@UrbanDownhill.bike
Photo: UrbanDownhill.bike, Nicola Bonaspetti, Bruno Filosi