Townhill Tour started in Bystrzyca Klodzka
First race of Townhill Tour took place in Bystrycza Klodzka, southwestern Polish town. History of urban DH racing in the town goes back to year 2012. Since then it has been held every year.
Riders competed in five categories: Women, Junior, Hardtail, Full, Masters. The track was completely different from last year. The only common thing was the ending point.
Riders had to pedal hard right after the start. There was a narrow gate after couple of seconds which made 800 mm bars quite unpractical. Michal Porebski leaving the gate in the photo.
The scariest jump on the track was drop off the roof.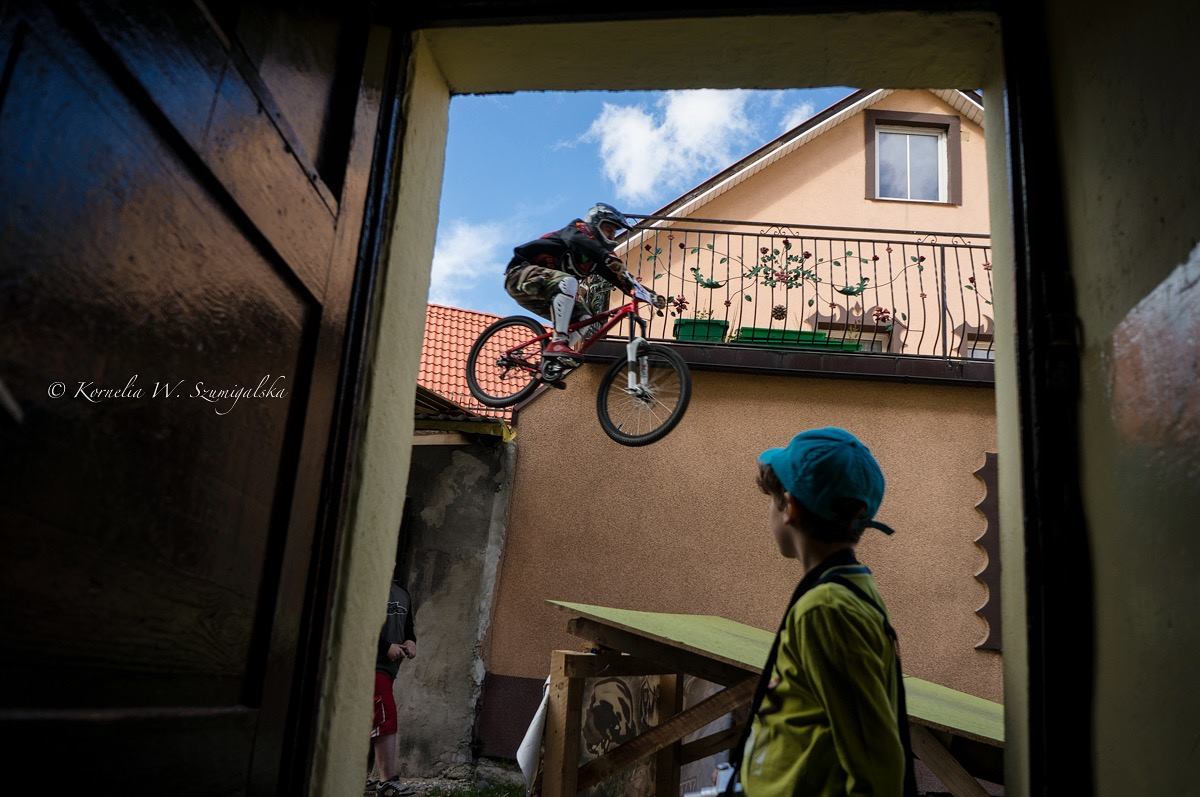 Tomasz Nadarzynski made it look easy.
However, the most interesting section for crowd was jump on the square 'Plac Wolnosci'. Przemysław Szyndlarewicz pulling nice whip on the jump.
Przemysław Szyndlarewicz entering stairs section.

Not every rider made it to the finish line without crashing. Even the overall winner, Przemysław Szyndlarewicz – crashed while pushing limits in stairs section in his third run.
It was the biggest crash in the event.
Video from another point of view:
Overall 45 riders made it to the finish line. The best riders got material prizes.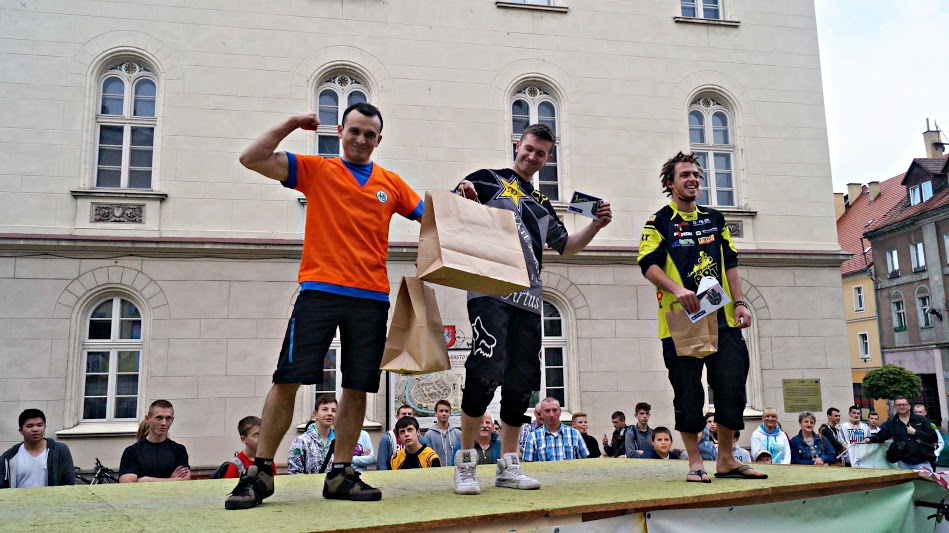 Overall results:
Przemysław Szyndlarewicz (PLN) 1:31.01
Dariusz Gulka (PLN) 1:32.41
Tomasz Nadarzynski (PLN) 1:32.56
For complete results in different categories please visit Race-timing.pl, for complete overall results Race-timing.pl.
The next stop of Townhill Tour will be in one month in Nowa Ruda, a new venue for urban downhill races.
Video from the race:
Headcam footage from Kamil Handl – 7th place:
Headcam footage from Michal Halucha – 15th place:
Photo: Damian Dabski, Kornelia Wenc-Szumigalska, Zosia Cholewa
Source: Townhill