Urban downhillers competed in Falmouth university campus
Falmouth university campus is annual venue for urban downhill races. The very first race in Falmouth, southwestern English town, was organised in April 2013. Since then the event grew bigger and better. Overall 97 riders registered in different categories – from Ripper boys to Veteran men. Women and Hardtail category could not miss as well.
James Greenaway entering stairs section.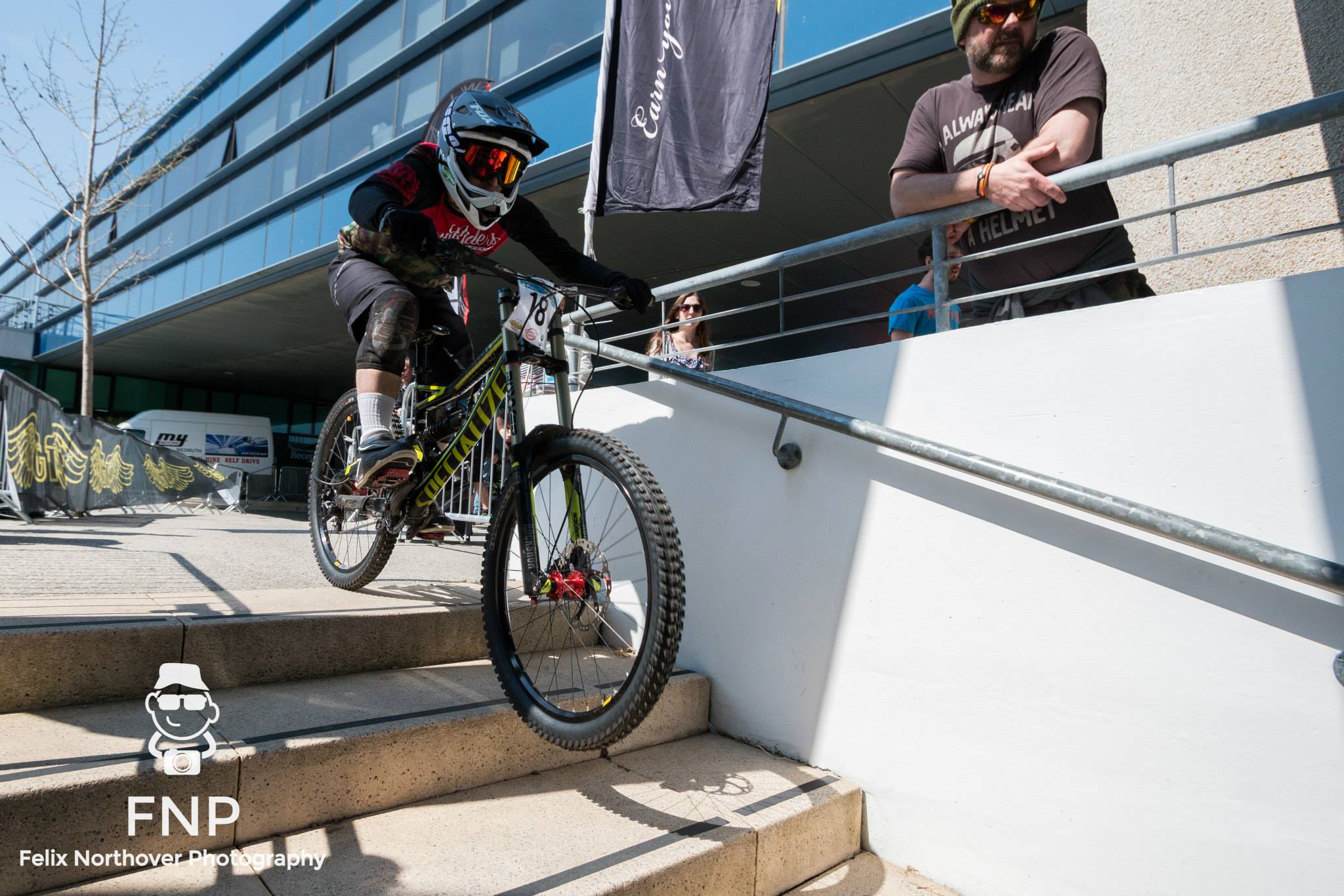 Tyde d'Souza, the quickest woman in the category, jumping off the last set of stairs in the section.
James Whitby pulling trick on jump over hay bales on his hardtail – overall 9th place.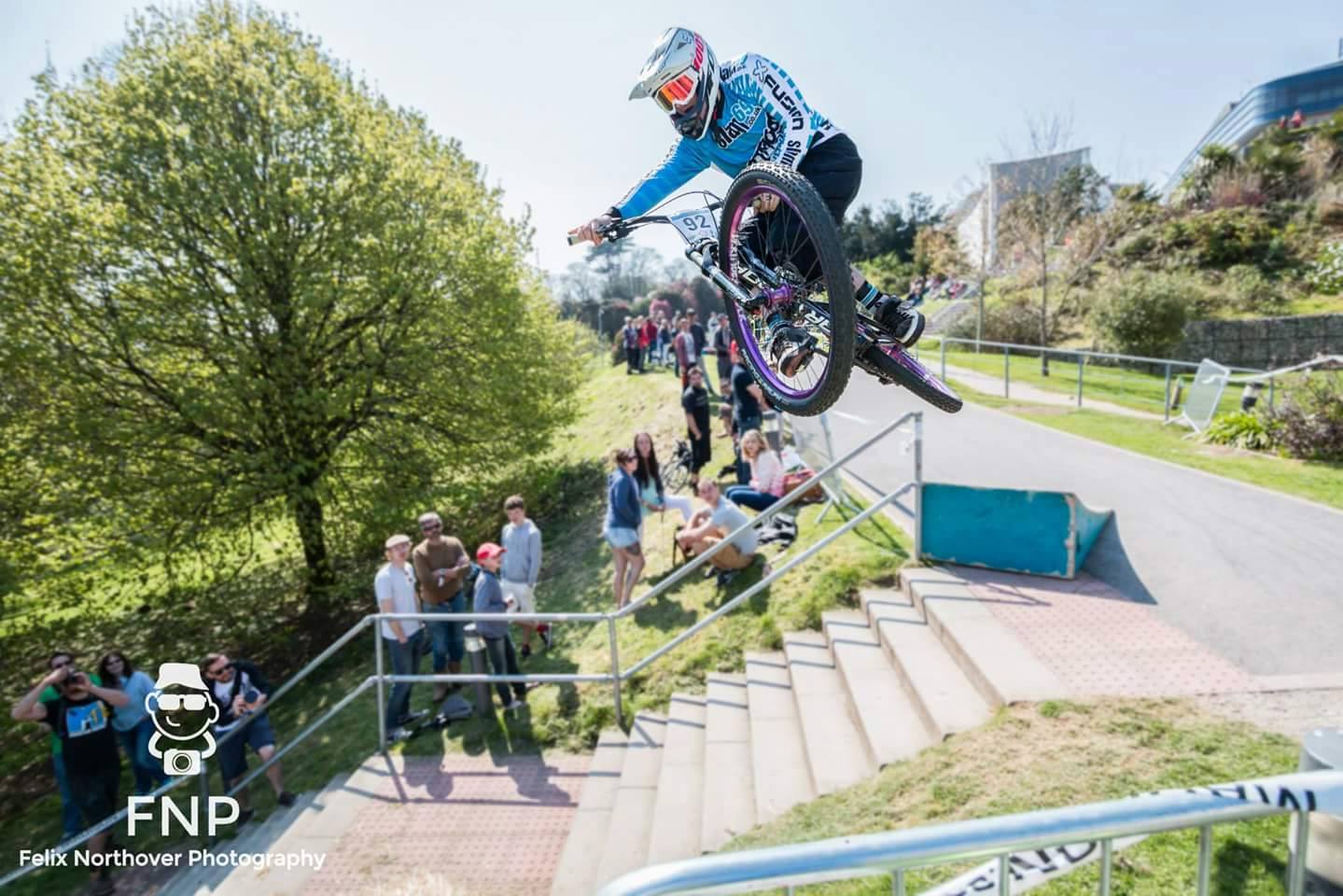 Patch Harris pulling world-class whip on big jump – overall 27th place.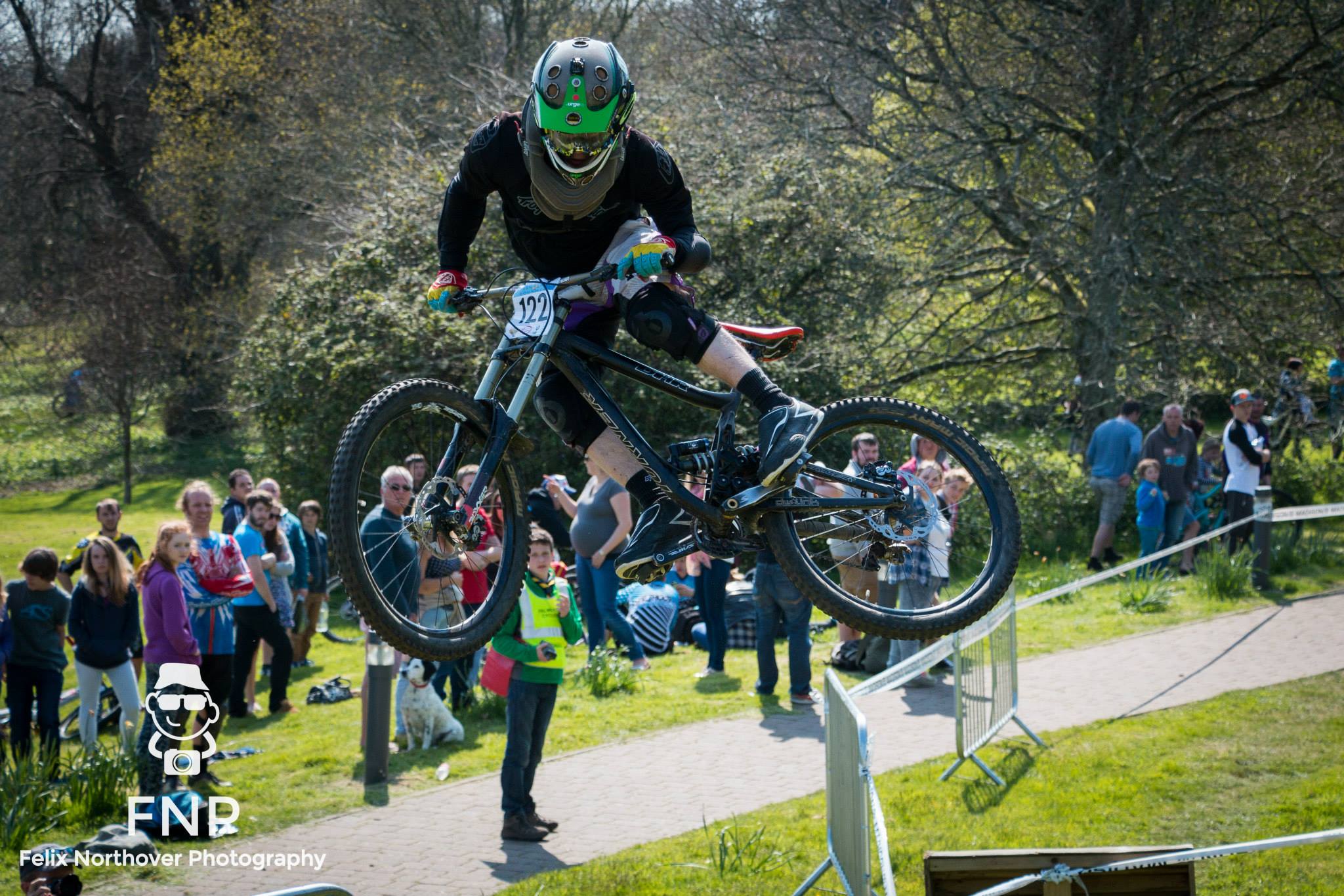 Daniel COX on stairs section.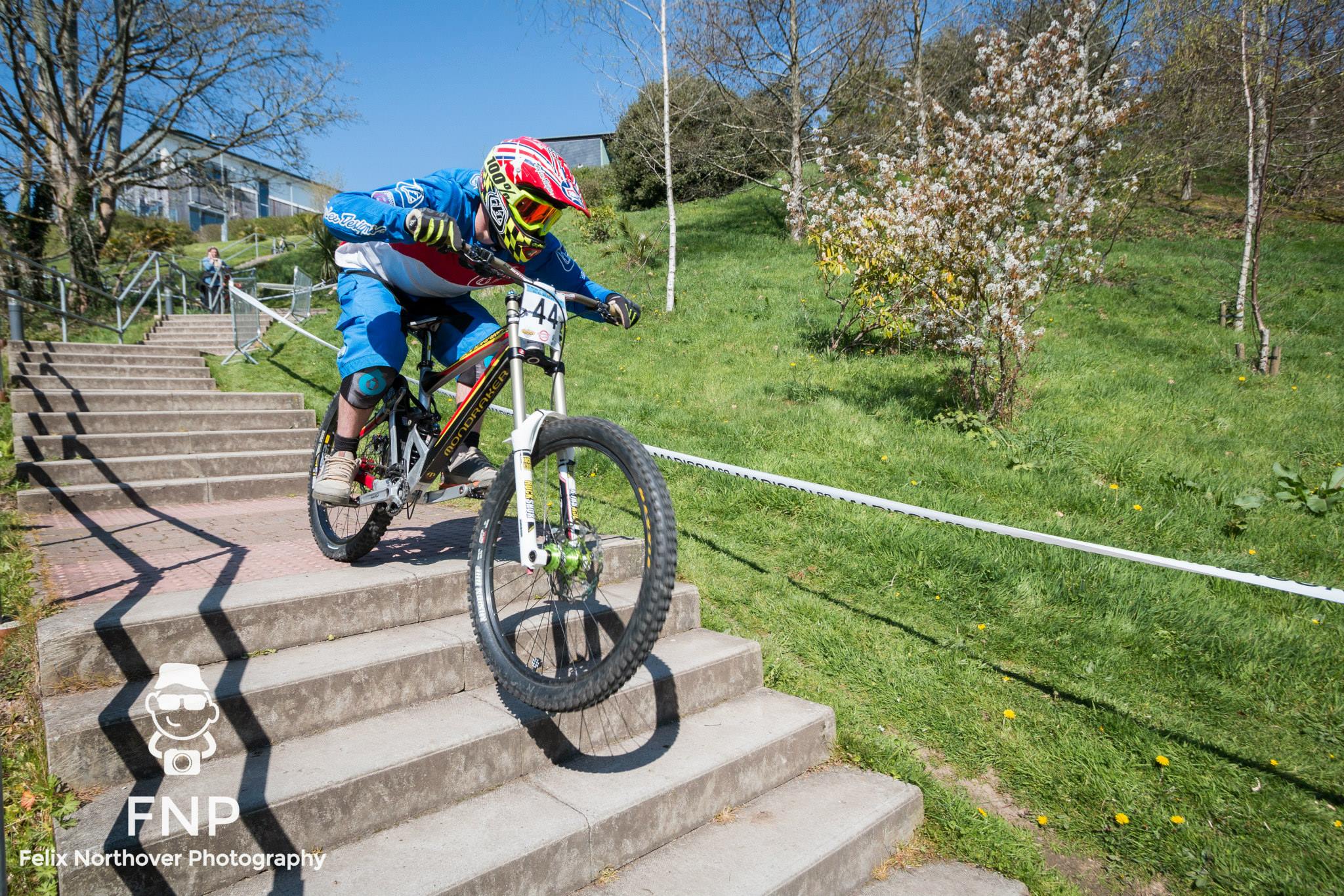 And now the overall podiums!
Overall race results are:
Josh Everest (GBR) 1:25.098 [Masters]
James Farrow (GBR) 1:26.993 [Masters]
Clinton Johns (GBR) 1:27.867 [Hardtail]
For results in different categories please visit Rootsandrain.com.
Weather was perfect and organizers did great job managing this event.
Video from the race:
Video from Chough productions:
Headcam footage from Charlie Millman – 42th place:
Chest footage from Ross Dickinson – 30th place:
Photo: Felix Northover Photography, Andrea from Greasebugs Gear, Carrick Riders
Source: Carrick Riders