First stop of Bulgarian Urban DH series took place in Veliko Tarnovo
This May was special. Many races were concentrated into one month, even one whole Bulgarian Urban Downhill series was squeezed in there. Participants of the series competed for entry to the City Downhill World Tour in Bratislava! It was huge motivation for riders to push their limits in historic cities of Bulgaria.
Veliko Tarnovo lies on rugged surface in North Central Bulgaria with population of 68 000. It has perfect prerequisites for urban downhill races. Race started under watch of current overall leader of City Downhill World Tour, Filip Polc.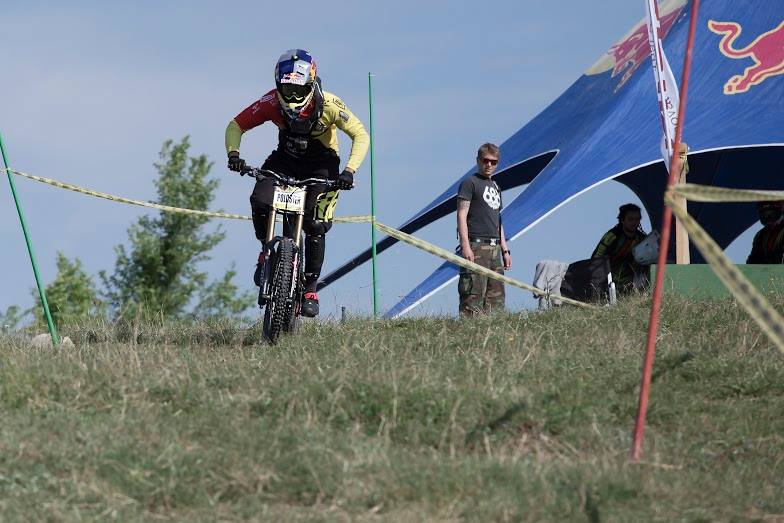 First part of the track was on natural soil. Ivailo Simov on track.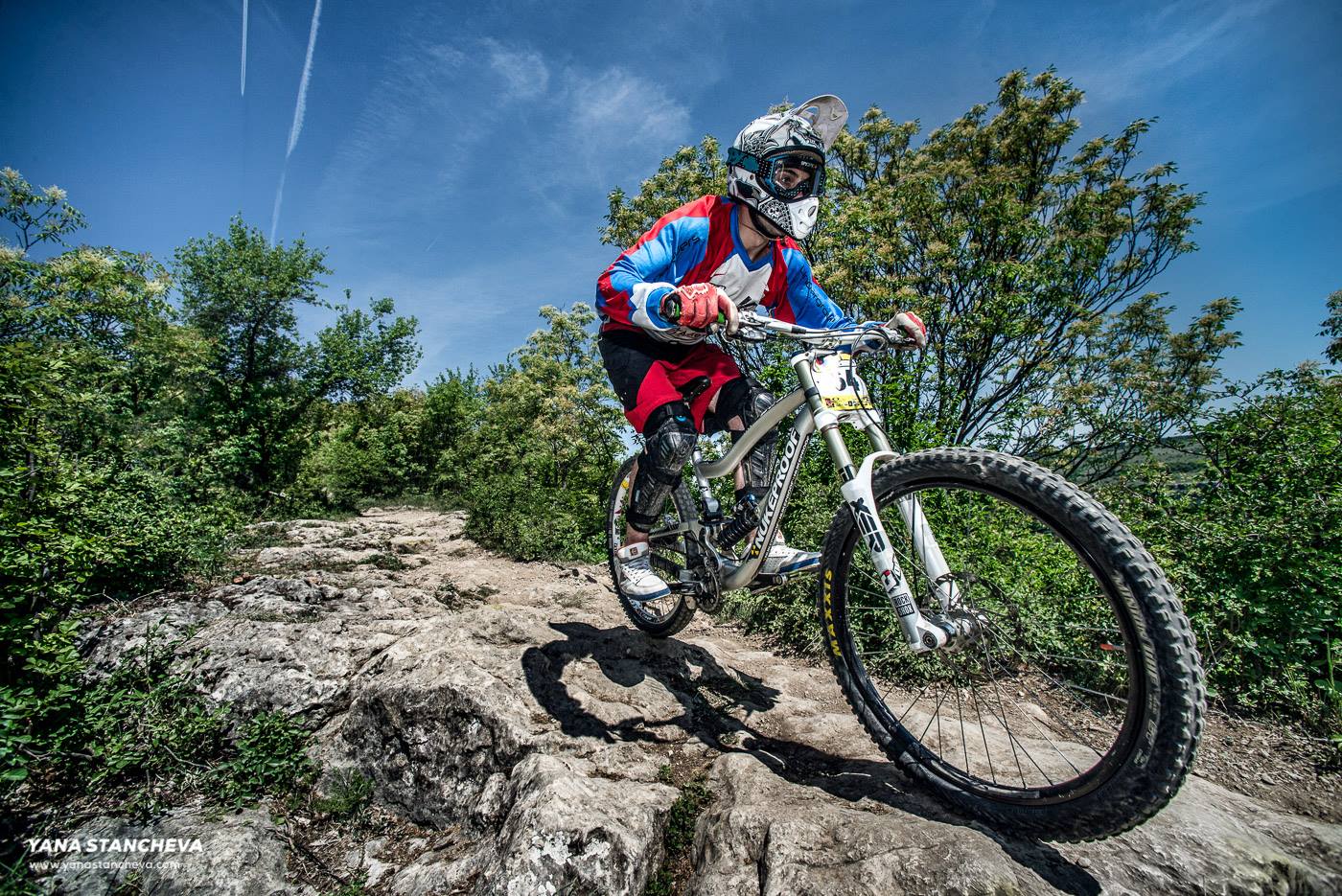 Steven Stefanov riding through rocky section.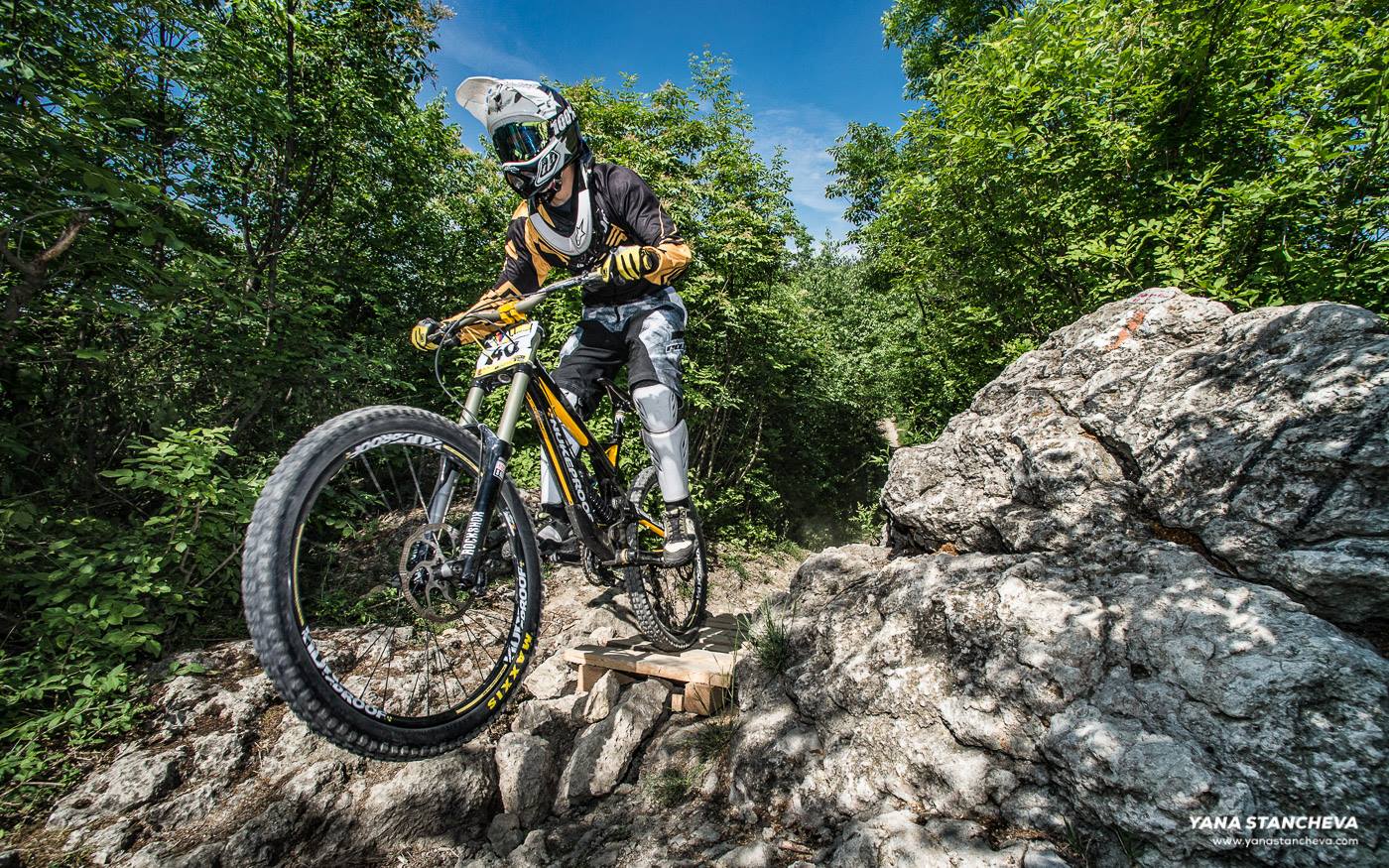 After entering into the city narrow streets riders had to slow down a little bit. Dimitar Monov just about to enter wooden berm.
Riders had to pedal hard to get enough speed to reach landing. Martin Nenchev jumped it in style.
Filip Polc on wooden wallride. His time was not taken into the official results. He was up by more than four seconds.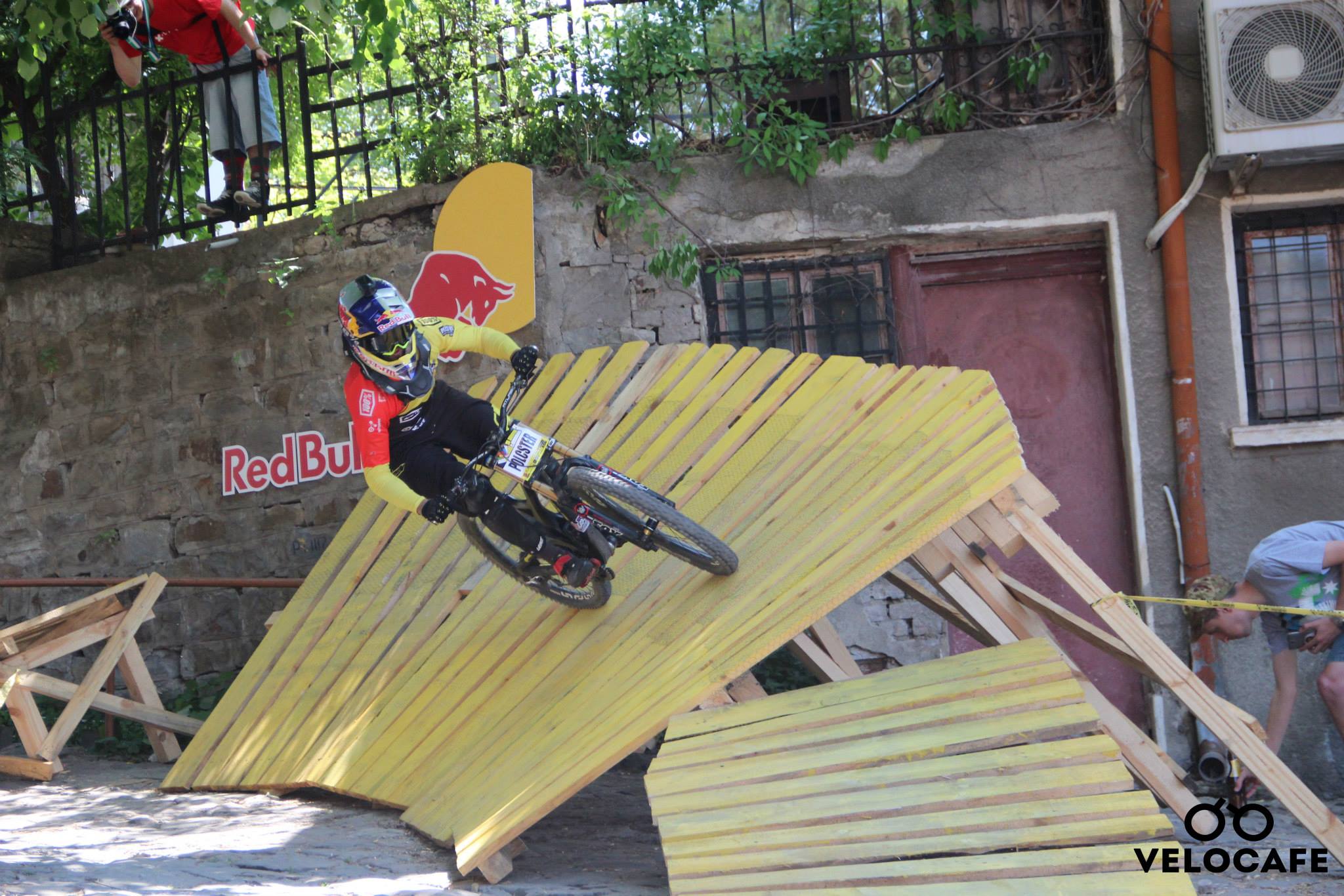 The most challenging obstacle on the track was drop off.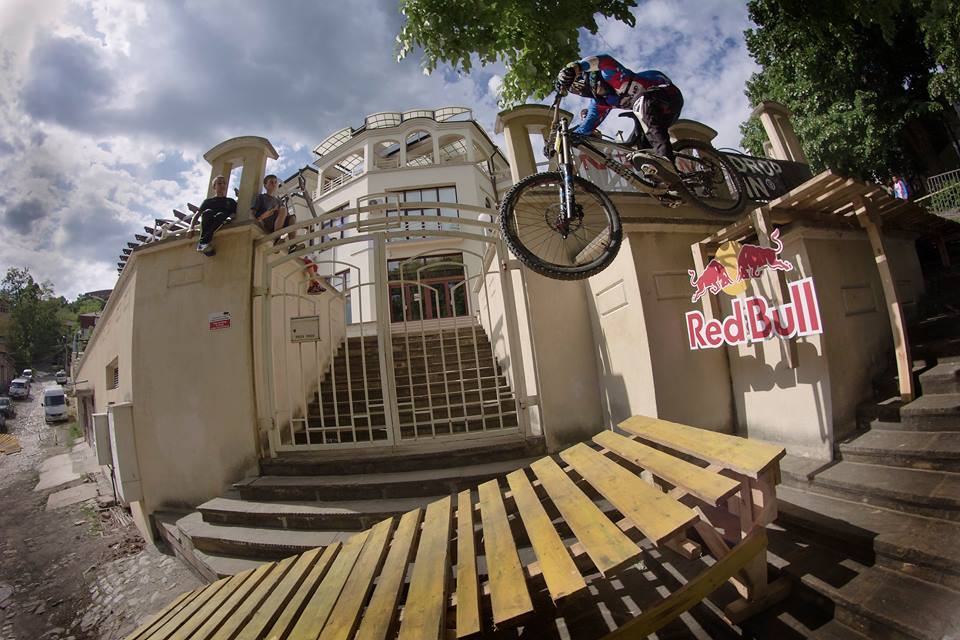 Finish line was designed right after long stairs section. Nicola Hristov after crossing the finish line.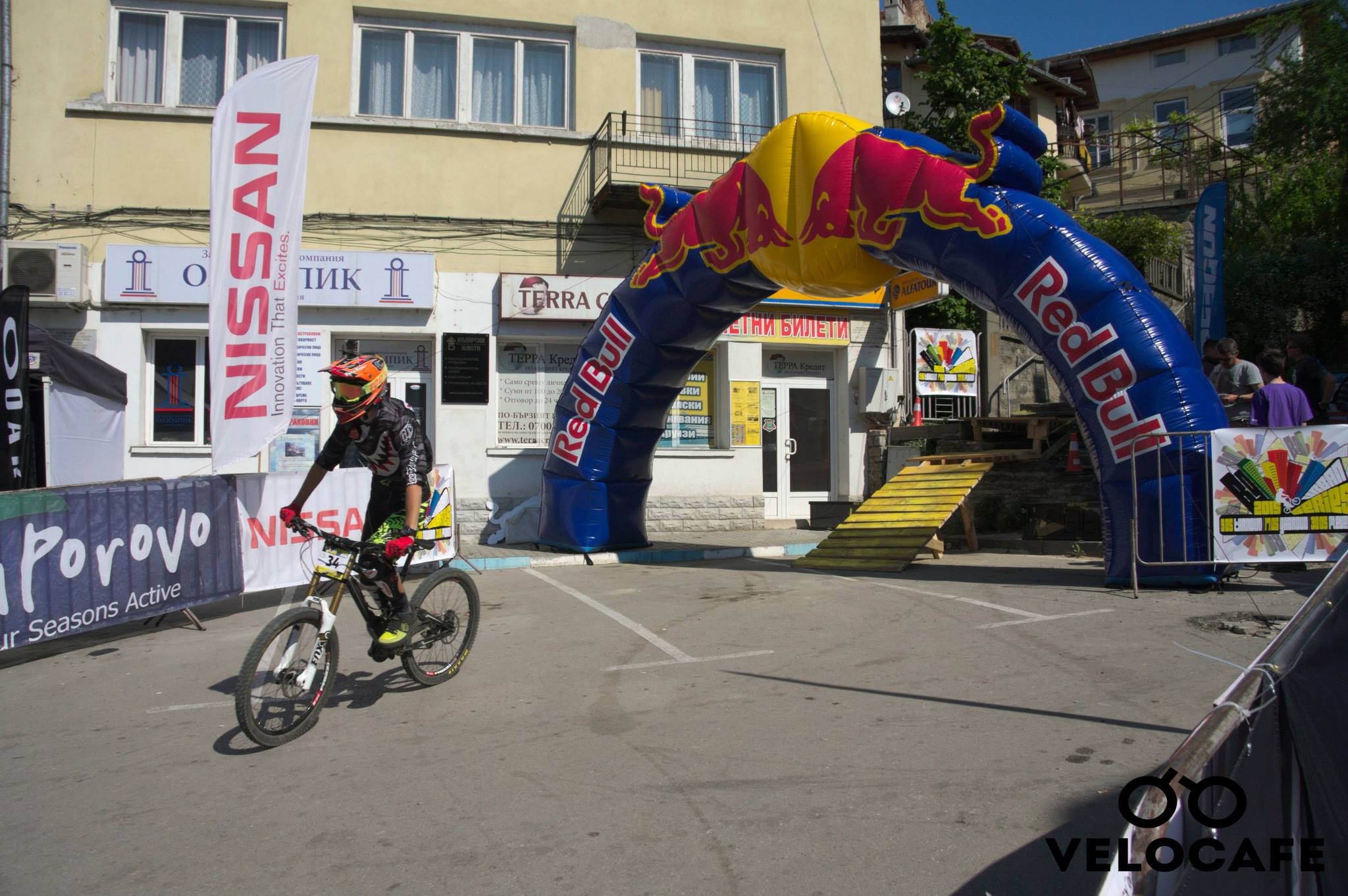 Official results:
Rosen Kovachev (BUL) 2:20.88
Stivian Gatev (BUL) 2:24.03
Ivan Kolev (BUL) 2:27.77
For complete results in different categories please visit Mtb-bg.com.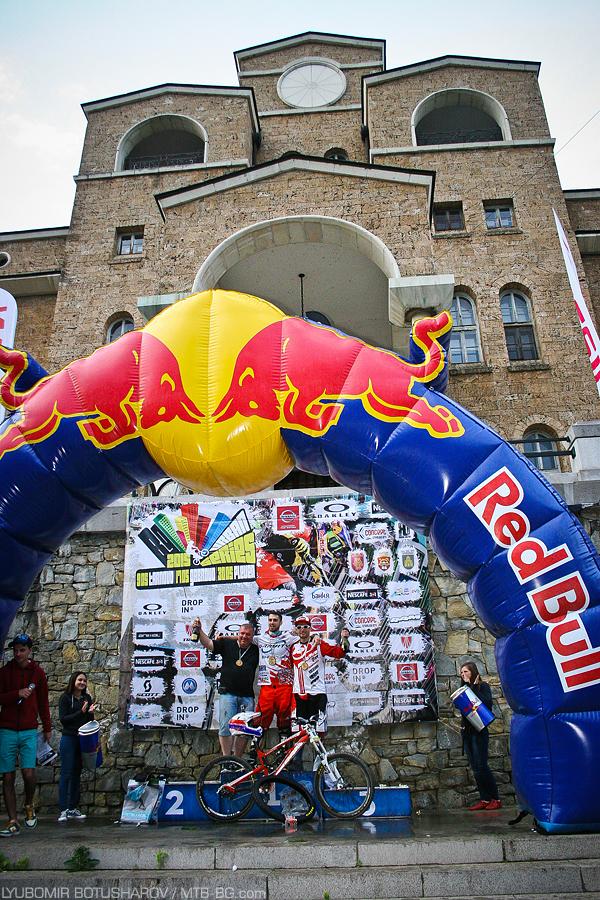 Urban downhill scene in Bulgaria enjoys quality events, counting Downtown Tarnovo as well. We wish this event many years.
Check video from SkyTrip production:
Headcam footage of Nikola Hristov:
Photo: Yana Stancheva, Velocafe.bg, Redbull Journeyversity, Mtb-bg.com
Source: Mtb-bg.com, BG Urban Series