French rider Richard Marini won in Sanremo
Great show came to Italian coast again. Riders came from different regions of Italy, France and Spain. The race took place in historic centre of Sanremo for the first time, only 25 kilometers from last race in Imperia, It was organized as a side event of Giro d'Italia.
First jump on the track which the most skilled riders landed flat.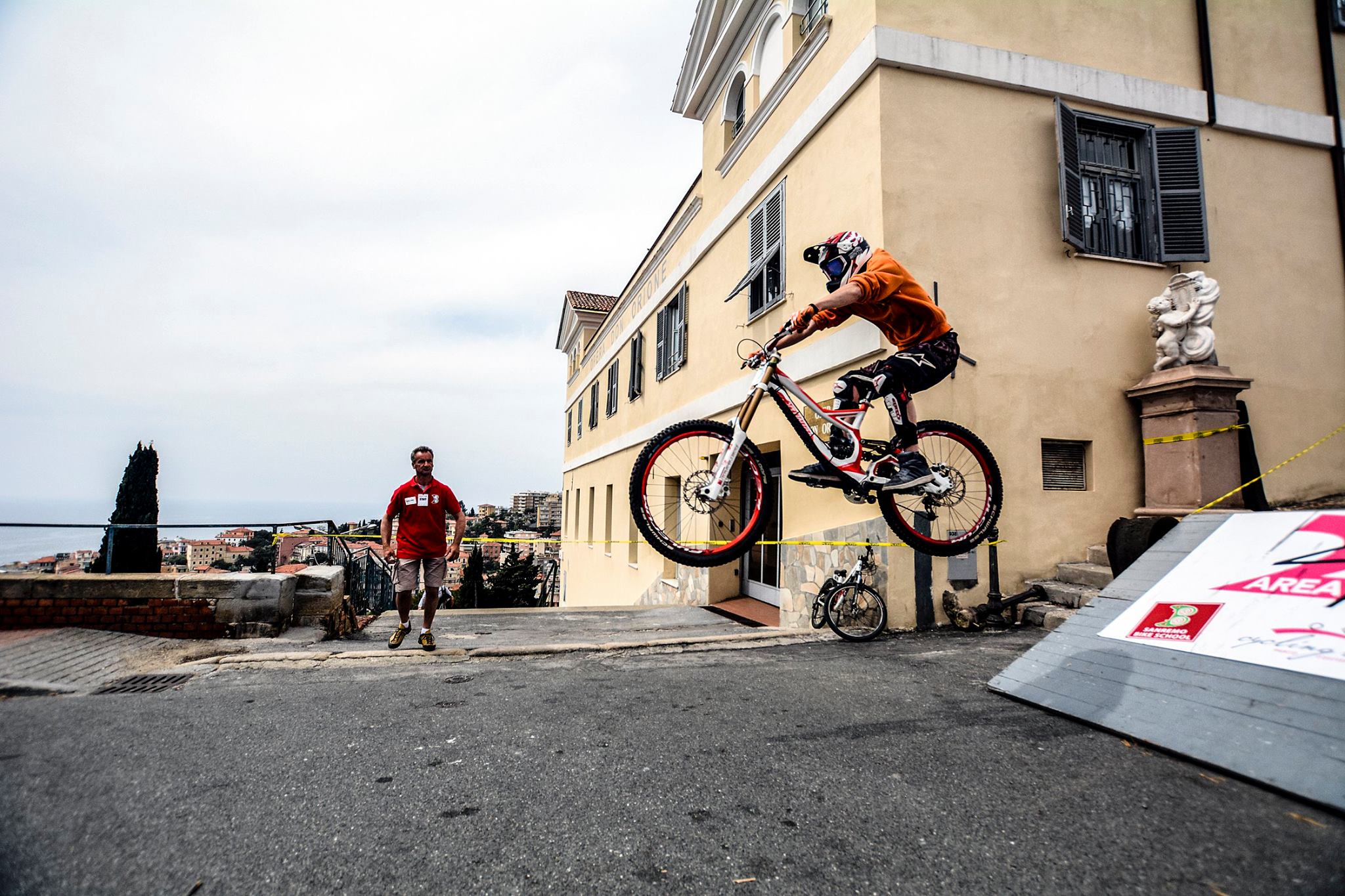 Rider ripping it through stairs of Sanremo.

There is always time for style.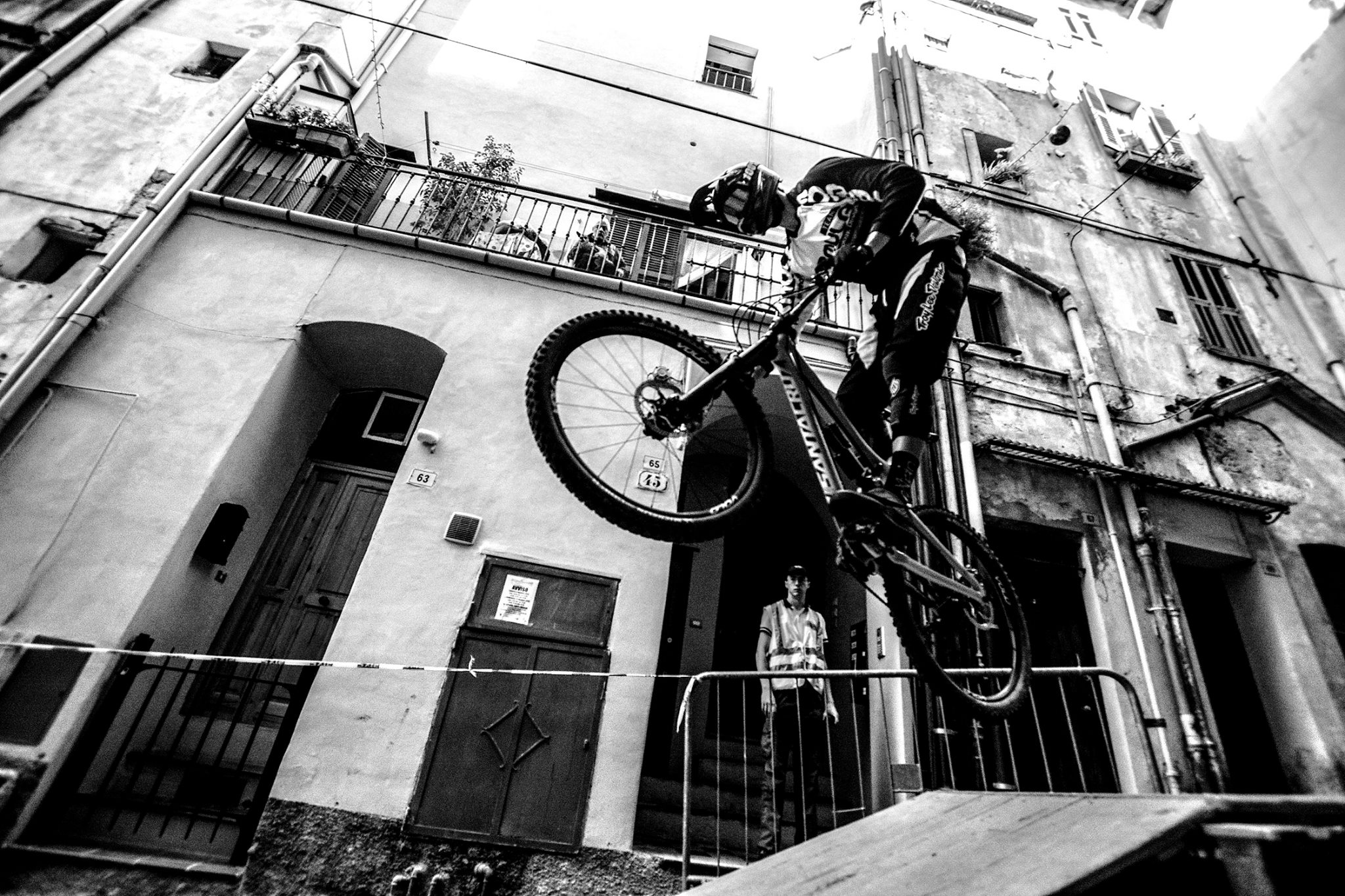 Podiums:
Richard Marini (FRA) 1:39.30
Paul Rovigo (FRA) 1:40.16
Mirko Moraldo (ITA) 1:42.56
For complete results in all categories visit Ciclismo.ficr.it.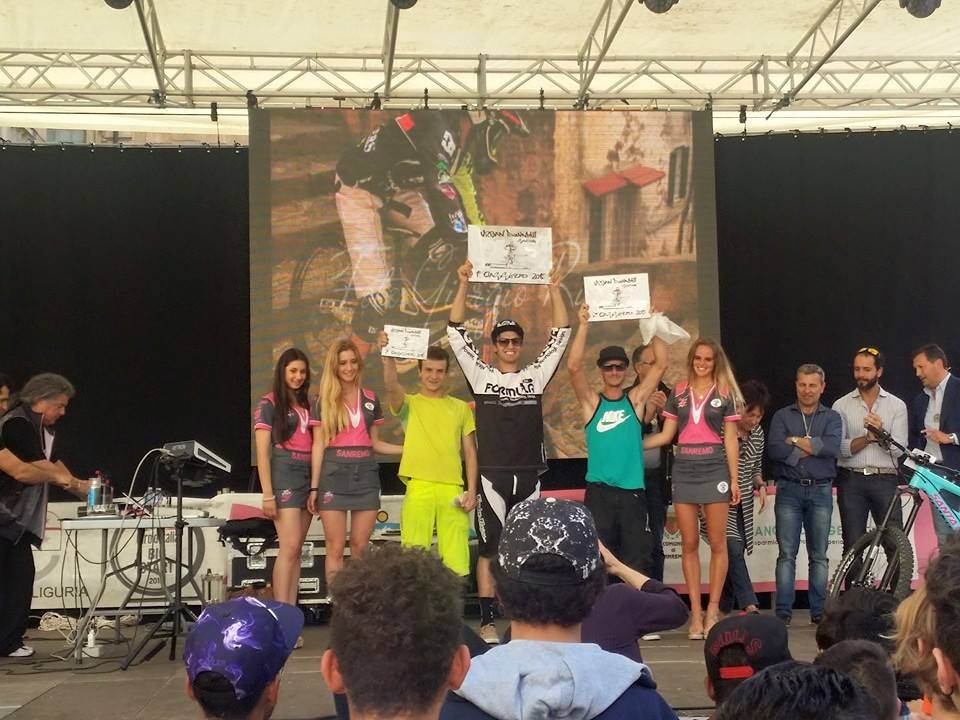 Enjoy headcam footage from the final run of Paul Rovingo – second place:
Headcam footage from Sandro Filippi:
Headcam footage from Alessio Lanteri:
The event met expectations and we look forward to the second year of the race.
Photo: in courtesy of Alessio Olivieri and Urbandownhillsanremo,
Source: Urbandownhillsanremo