Gabriel Oliveira won in Turano
Second stage of Circuito MTB de Favelas took place in Turano, 79 riders made it to the finish line. Track in Murano was a little different from regular urban downhill track. Riders started with single trail which lasted one and a half minutes.
Riders saw beautiful panoramic views on Rio de Janeiro.
After that the track smoothly turned into classic urban DH track with stairs, jumps and narrow passages.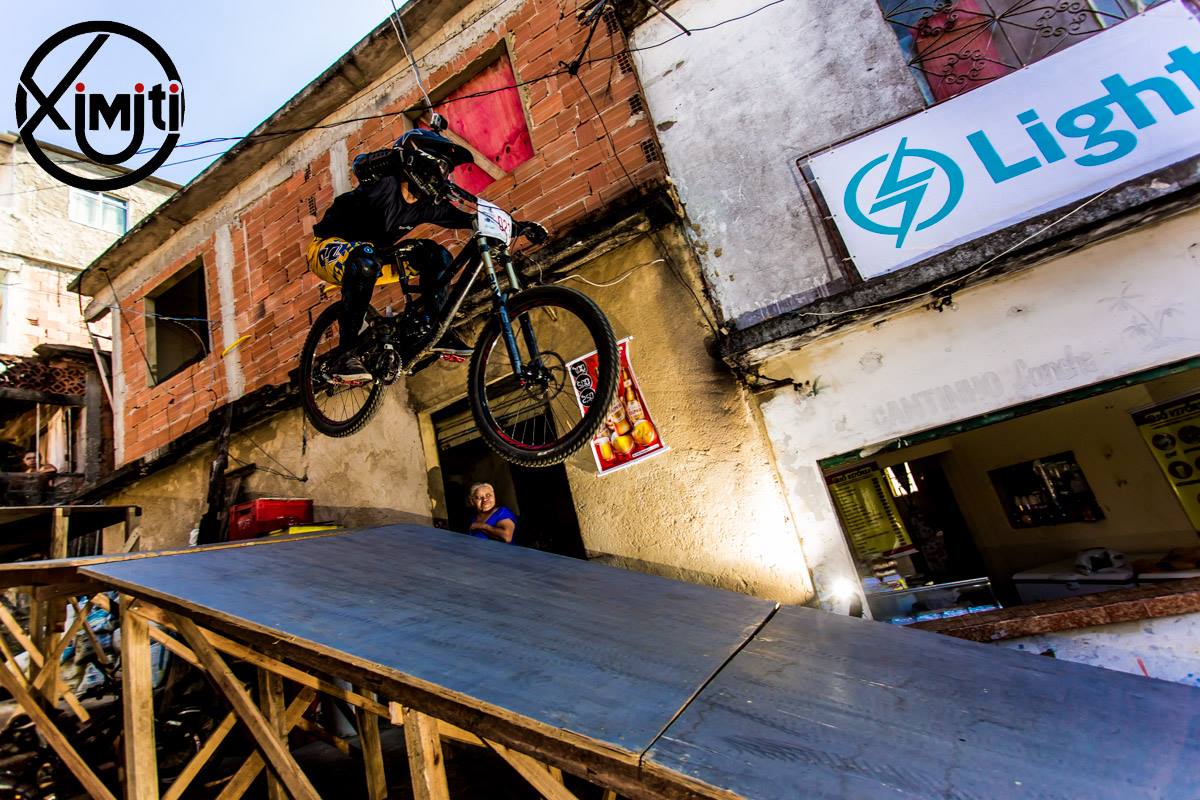 Finish line ended with a small jump.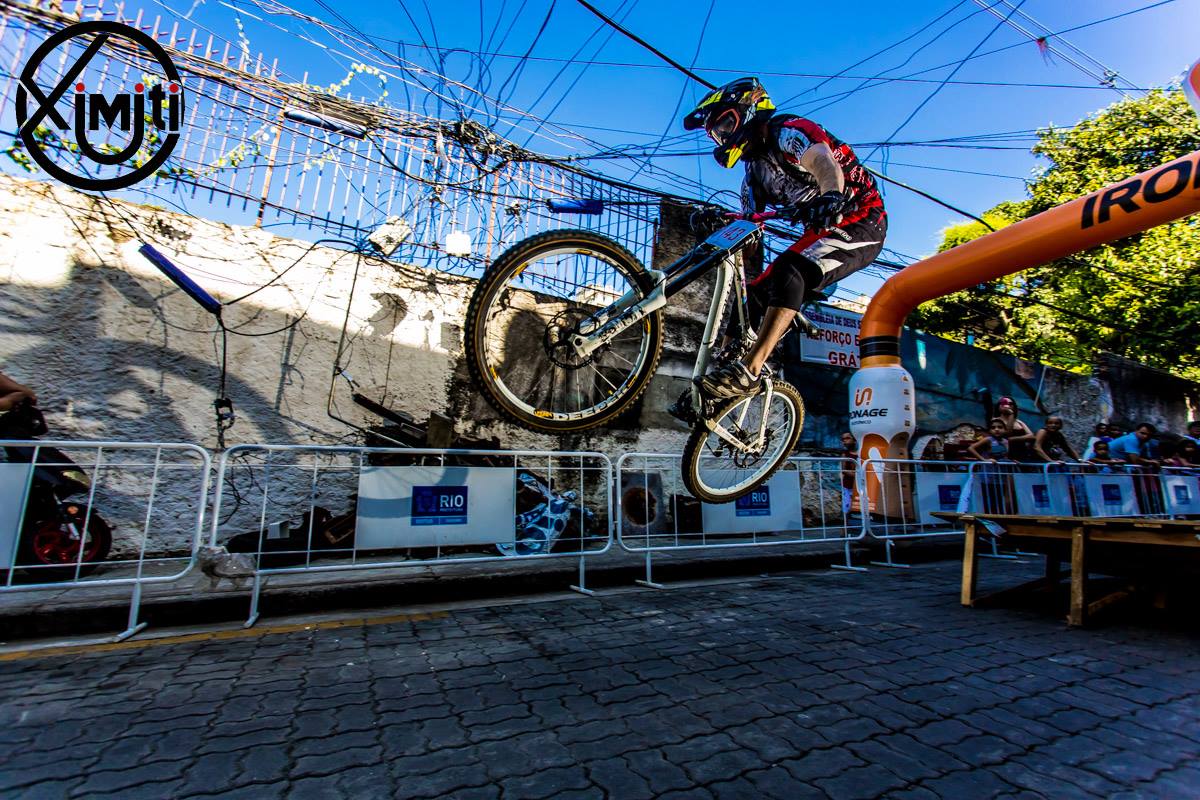 Results in Elite category:
Gabriel Oliveira (BRA) 3:48.4
Wallace Miranda (BRA) 3:48.9
Eduardo Oliveira (BRA) 3:49.9
Frederico Vieira (BRA) 3:55.9
Gabriel Lopes Nunes (BRA) 3:56.5
For results in all categories visit Circuitomtbdefavelas.com.br.
Wallace Miranda is popular in Brazil – signing autographs.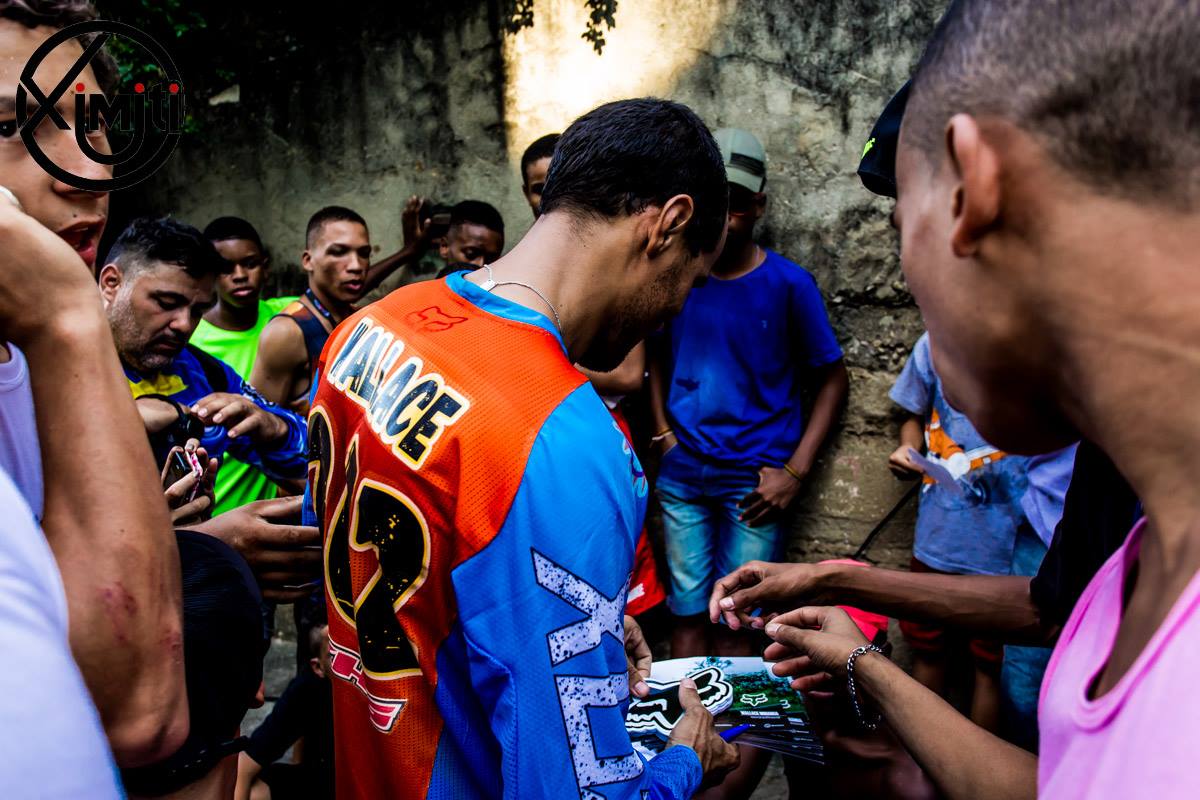 Headcam footage from Gabriel Lopes Nunes:
Photo: Circuito MTB de Favelas, by Por Rogerio Ximiti
Source: Circuito MTB de Favelas, Pedal.com.br